Sri Lanka Travel Guide on a Budget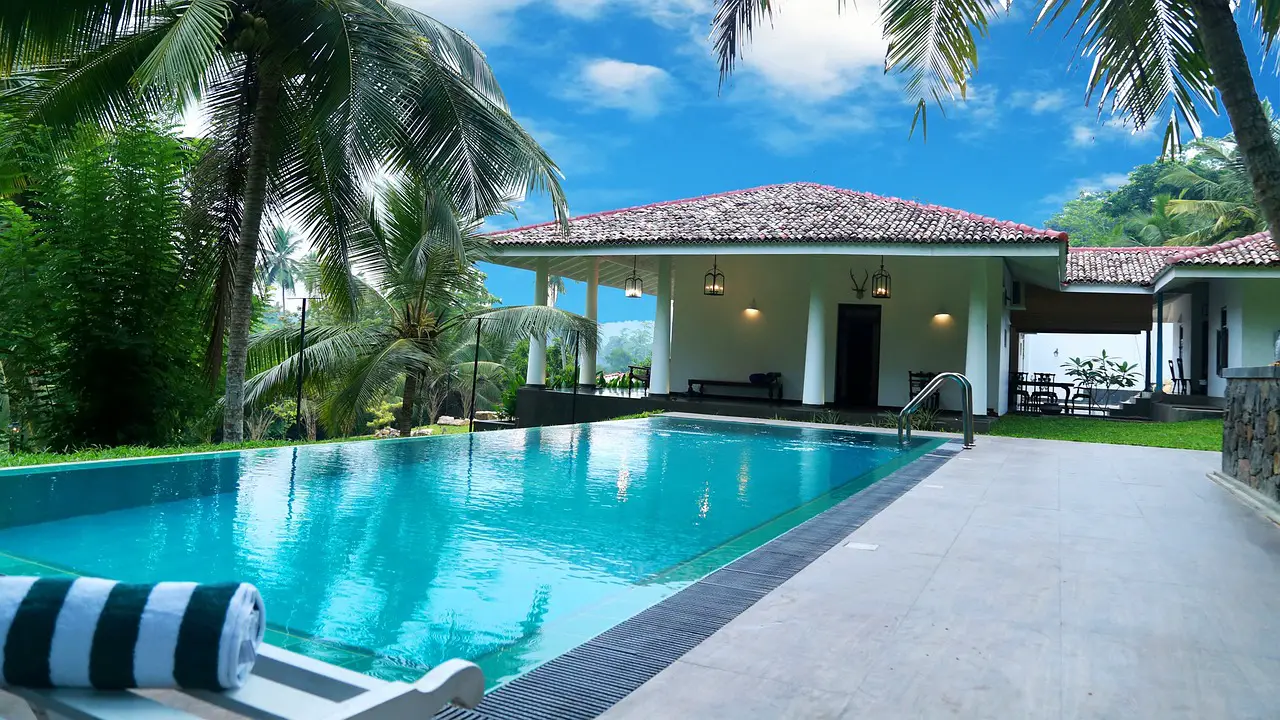 Sri Lanka, the pearl of the Indian Ocean, is a mesmerizing island country known for its stunning beaches, lush greenery, diverse wildlife, and rich cultural heritage. From ancient temples to lush tea plantations, and from bustling markets to serene beaches, Sri Lanka offers an array of experiences for every traveler. This budget travel guide will provide you with essential tips and recommendations for exploring Sri Lanka on a shoestring, ensuring that you can experience the best of this enchanting country without breaking the bank.
Getting There and Around
Affordable Flights

Bandaranaike International Airport in Colombo is the main international gateway to Sri Lanka. To save on airfare, consider booking your flight during the off-peak season (April to June and September to November) or using budget airlines such as AirAsia, IndiGo, and Flydubai. Additionally, utilize search engines like Skyscanner and Google Flights to compare prices and find the best deals.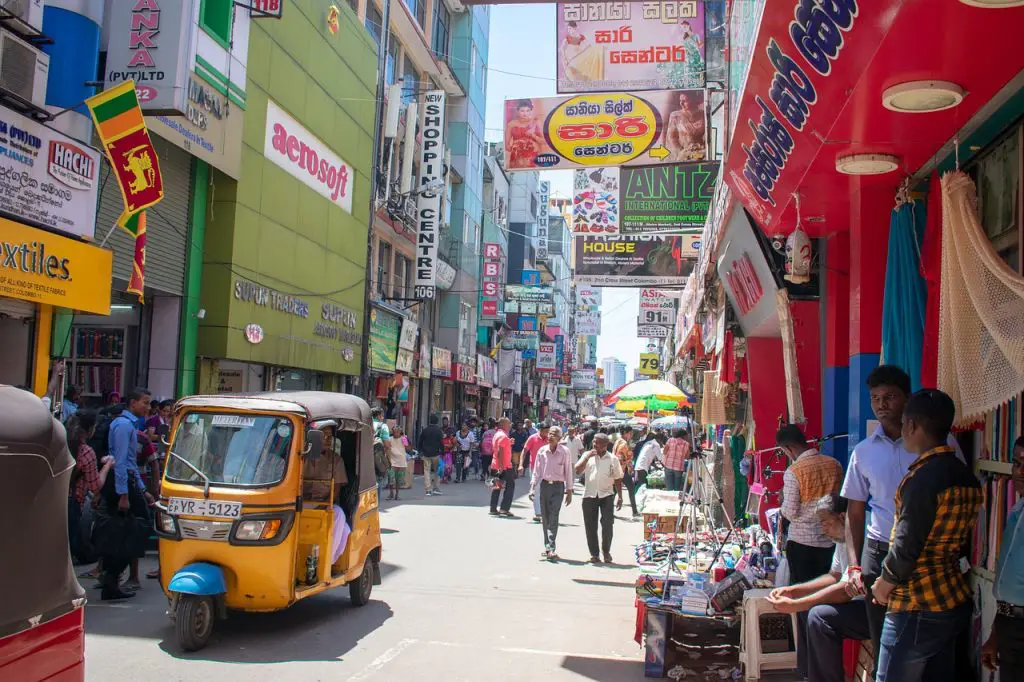 Public Transportation

Sri Lanka's public transportation system is affordable and extensive, with buses and trains being the most popular modes of transport. Buses connect virtually every corner of the island, while trains offer a more comfortable and scenic journey, especially through the hill country. Be prepared for crowded buses and book train tickets in advance to secure a seat.
Budget Accommodation
Hostels and Guesthouses

Sri Lanka has a growing number of hostels and guesthouses catering to budget travelers. These accommodations offer affordable dormitory-style or private rooms, often with communal facilities and a friendly atmosphere. Examples include Hangover Hostels in Colombo and Mirissa, and Ella Escapade Hostel in Ella.
Homestays

Homestays provide an authentic and budget-friendly accommodation option in Sri Lanka. Staying with a local family not only offers insight into local customs and traditions but also allows you to enjoy delicious home-cooked meals. Websites like Airbnb and Homestay.com are great resources for finding and booking homestays across the country.
Budget Hotels

Budget hotels can also be found throughout Sri Lanka, offering basic but comfortable rooms at affordable prices. To get the best deals, consider booking your accommodation during the off-peak season or using booking websites like Agoda and Booking.com to find special offers and discounts.
Sightseeing on a Budget
Ancient Cities

Sri Lanka's ancient cities, such as Anuradhapura, Polonnaruwa, and Sigiriya, are a must-visit for history enthusiasts. While entrance fees can be pricey, you can save money by exploring the sites on a bicycle, which can be rented for a small fee. Additionally, the ancient city of Dambulla, home to the impressive Dambulla Cave Temple, is free to visit.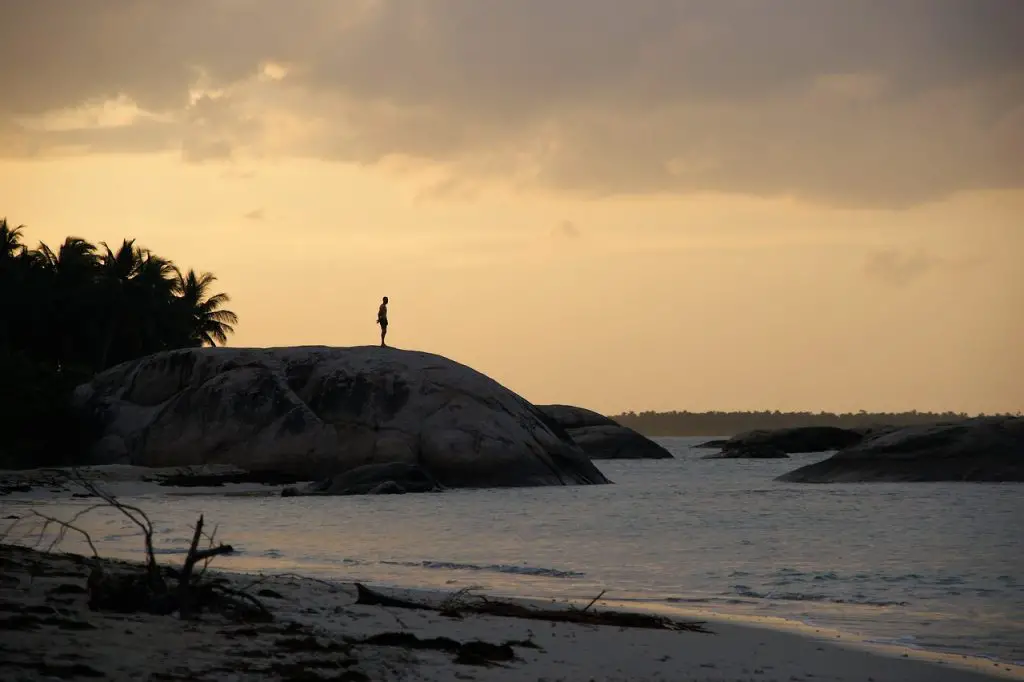 Beaches

Sri Lanka is blessed with a stunning coastline, and many of its beaches are free to visit. Relax on the golden sands of Unawatuna, Mirissa, or Arugam Bay, or explore the more secluded beaches of Tangalle and Nilaveli. For a unique experience, visit the stilt fishermen of Koggala and witness their traditional fishing technique.
National Parks

Sri Lanka is home to numerous national parks, offering opportunities to spot diverse wildlife such as elephants, leopards, and a wide variety of bird species. While park entrance fees and safari costs can add up, consider visiting lesser-known parks like Wasgamuwa or Lunugamvehera, which have lower fees and fewer tourists.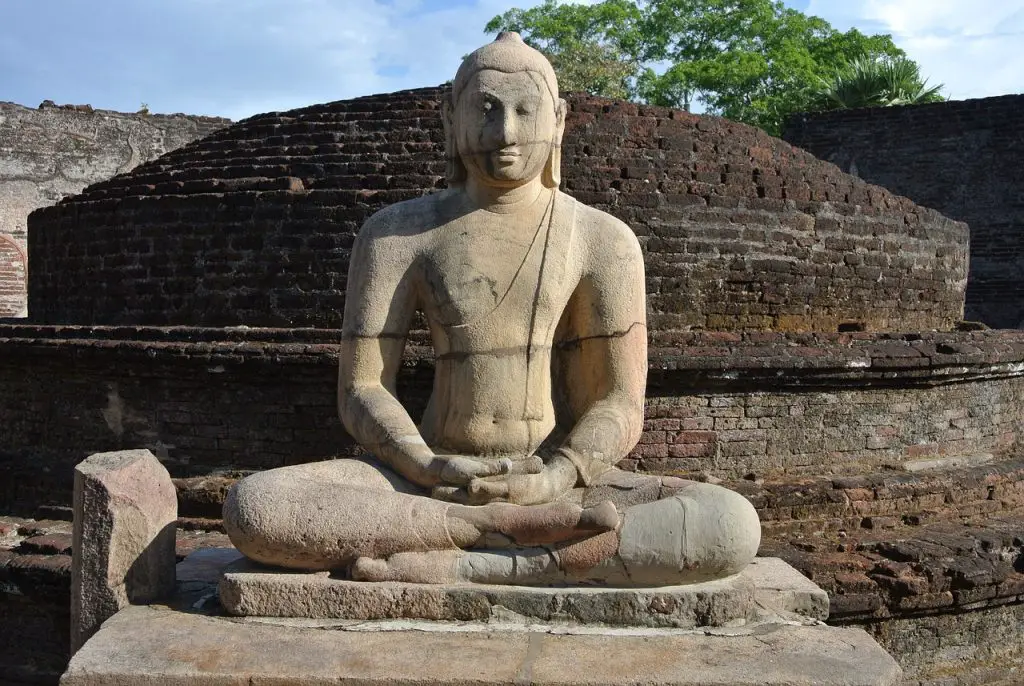 Temples and Religious Sites

Many of Sri Lanka's temples and religious sites can be visited for free or for a small donation. The sacred city of Kandy is home to the Temple of the Sacred Tooth Relic, which houses the relic of the tooth of Buddha. While there is an entrance fee for the temple, you can explore the surrounding area and enjoy the serene atmosphere without entering the temple complex. In Colombo, the Gangaramaya Temple and the Seema Malaka Temple are must-visit sites that showcase Sri Lanka's rich religious heritage.
Budget Dining
Street Food and Local Eateries

Sri Lanka's street food scene is both delicious and affordable. Indulge in traditional treats like kottu roti (chopped flatbread stir-fried with vegetables and meat), hoppers (bowl-shaped pancakes), and samosas from street vendors and local eateries. These tasty snacks not only offer great value for money but also provide a taste of authentic Sri Lankan cuisine.
Rice and Curry

No trip to Sri Lanka is complete without trying the staple dish of rice and curry. This filling meal is available at most local eateries and can be enjoyed for just a few dollars. Don't miss out on the flavorful curries made with local ingredients such as jackfruit, okra, and various types of fish.
Markets and Grocery Stores

Save money on dining out by purchasing groceries from local markets or supermarkets and preparing your own meals. This is especially convenient if you're staying in a hostel, guesthouse, or homestay with shared kitchen facilities. Explore bustling markets like the Pettah Market in Colombo or the Kandy Central Market for fresh produce and spices.
Budget Entertainment
Cultural Performances

Sri Lanka has a rich cultural heritage, and attending a traditional dance or music performance is a great way to experience it. In Kandy, the Kandyan dance and drumming show is an affordable and entertaining evening activity. Similarly, the coastal town of Galle often hosts cultural shows and performances at its historic Dutch Galle Fort.
Festivals

Sri Lanka's vibrant festivals offer a unique insight into the country's traditions and are often free to attend. The annual Esala Perahera in Kandy is a spectacular procession featuring traditional dancers, drummers, and adorned elephants. Other noteworthy festivals include the Hindu celebration of Thaipusam, the Buddhist Vesak Festival, and the Sinhalese and Tamil New Year celebrations.
Budget Shopping
Souvenir Shopping

When shopping for souvenirs, avoid the overpriced tourist shops and head to local markets and handicraft centers instead. Sri Lankan handicrafts, such as wood carvings, batik textiles, and handwoven baskets, make unique and affordable gifts. The Laksala handicraft shops, which are government-run, offer a wide range of souvenirs at fixed prices.
Tea Plantations

Sri Lanka is famous for its tea, and a visit to a tea plantation is a must for any budget traveler. Explore the lush tea estates in the hill country, such as those around Nuwara Eliya and Ella, and purchase high-quality tea at factory prices.
Conclusion
Sri Lanka is a diverse and captivating destination that offers a wealth of experiences for travelers on a budget. With its stunning landscapes, rich cultural heritage, and friendly locals, Sri Lanka is a must-visit destination for any budget traveler. By planning ahead and following the tips and recommendations in this budget travel guide, you can make the most of your Sri Lankan adventure without breaking the bank.