Switzerland Travel Guide on a Budget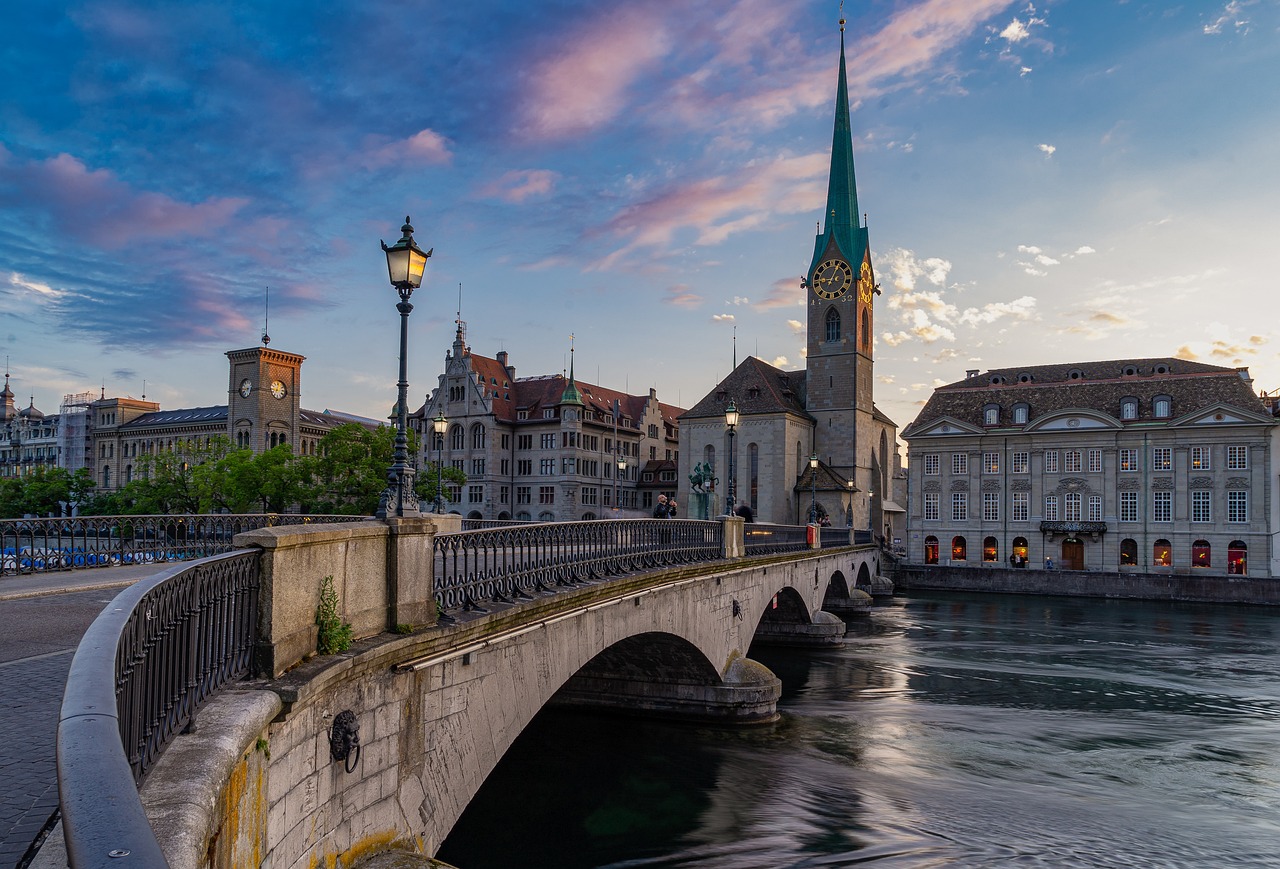 Switzerland, known for its picturesque landscapes, charming villages, and vibrant cities, is often considered an expensive destination for travelers. However, with careful planning and some insider tips, it's possible to explore this beautiful country on a budget. In this 2,000-word guide, we'll share recommendations for affordable accommodation, dining, sightseeing, and transportation options in Switzerland.
Getting There and Around

Airfare: To find the best deals on flights to Switzerland, consider traveling during the off-peak season, which typically runs from October to April. Booking your flight several months in advance and comparing prices on various booking websites can help you secure the best deal.
Transportation: Switzerland boasts an extensive and efficient public transportation network, including trains, buses, trams, and boats. For budget-conscious travelers, consider purchasing a Swiss Travel Pass, which offers unlimited travel on public transportation for a fixed period. Alternatively, the Swiss Half Fare Card provides a 50% discount on most public transportation tickets. Both passes also include discounts on mountain railways and cable cars.
Ridesharing and Carpooling: If you're looking to save on transportation costs and enjoy a more social experience, consider using ridesharing or carpooling platforms like BlaBlaCar. This can be an economical way to travel between cities and towns in Switzerland.
Accommodation

Hostels: Hostels are a popular budget-friendly accommodation option in Switzerland, offering dormitory-style rooms and shared facilities. Some reputable hostel chains in the country include Swiss Youth Hostels and Hostelling International. Booking your stay well in advance and opting for larger dorm rooms can help you save on accommodation costs.
Budget Hotels: Switzerland also offers a range of budget hotels and guesthouses that provide private rooms with ensuite or shared bathrooms. To find the best deals, compare prices on booking websites and consider staying in smaller towns or villages outside the main tourist areas.
Campsites: Camping is an affordable and adventurous way to experience Switzerland's natural beauty. The country is home to numerous well-maintained campsites, many of which offer facilities such as showers, laundry, and cooking areas. Be sure to book your campsite in advance, especially during peak travel season.
Food and Dining

Supermarkets and Grocery Stores: One of the best ways to save on food costs in Switzerland is by shopping at supermarkets and preparing your meals. Swiss grocery stores like Migros, Coop, and Denner offer a wide variety of fresh produce, pre-made meals, and snacks at reasonable prices. Make use of your accommodation's kitchen facilities or pack a picnic to enjoy in one of Switzerland's many parks or scenic spots.
Takeaway and Fast Food: Switzerland has a variety of budget-friendly takeaway and fast-food options, including kebab shops, pizzerias, and Asian eateries. Look for meal deals or daily specials to save even more on dining costs.
Local Markets: Visiting local markets is a great way to sample fresh and affordable Swiss produce while supporting local farmers and vendors. Popular markets include the Zurich Market, the Lausanne Farmer's Market, and the Basel Market.
Sightseeing and Attractions

Free Walking Tours: Many Swiss cities offer free walking tours led by knowledgeable local guides. These tours typically cover the city's main sights and provide interesting insights into Swiss history and culture. While the tours are free, it's customary to tip your guide at the end.
Museums and Galleries: Switzerland is home to numerous museums and galleries, many of which offer free admission or discounted entry on certain days. For example, the Swiss National Museum in Zurich offers free entry on the first Sunday of every month, while Geneva's Museum of Art and History is always free to enter.
Nature and Outdoor Activities:
Switzerland is renowned for its stunning natural beauty, offering a wealth of outdoor activities that can be enjoyed at little or no cost. Hiking, cycling, and swimming in lakes are just a few ways to experience the country's picturesque landscapes without breaking the bank.
Hiking: Switzerland boasts an extensive network of well-marked hiking trails suitable for all skill levels. Popular hiking destinations include the Swiss Alps, the Jura Mountains, and the scenic countryside around Lake Geneva. Trail maps and information can often be found at local tourist offices or online.
Cycling: Biking is another budget-friendly way to explore Switzerland's diverse landscapes. Many cities offer bike rental services, and some even provide free bike rentals for short periods. Switzerland's extensive network of cycling paths makes it easy to navigate between cities, towns, and natural attractions.
Swimming: During the warmer months, Switzerland's numerous lakes and rivers provide refreshing swimming opportunities. Public beaches and swimming areas can be found along the shores of Lake Geneva, Lake Zurich, and Lake Lucerne, among others. Be sure to follow local guidelines and safety precautions when swimming in natural bodies of water.
Budget Travel Tips

Currency: The local currency in Switzerland is the Swiss Franc (CHF). While credit cards are widely accepted, it's a good idea to carry some cash for smaller businesses and attractions that may not accept cards. Exchange money at banks or authorized exchange counters for the best rates.
Free Wi-Fi: Save on data costs by making use of free Wi-Fi hotspots throughout Switzerland. Many cities offer public Wi-Fi in central areas, and you can often find free Wi-Fi in cafes, restaurants, and accommodation.
Travel Insurance: While budget travel is the goal, don't skimp on travel insurance. Ensure you have adequate coverage for medical expenses, trip cancellations, and lost or stolen belongings.
Off-Peak Travel: Visiting Switzerland during the off-peak season (October to April) can result in significant savings on accommodation, transportation, and attractions. Keep in mind that some tourist sites and activities may be closed or have limited hours during this time.
City-Specific Tips

Zurich: Switzerland's largest city offers a mix of history, culture, and natural beauty. Save money by visiting free attractions like the Grossmünster church, the lakeside promenade, and the trendy Zürich West district.
Geneva: This cosmopolitan city is known for its international organizations, luxury shopping, and picturesque setting along Lake Geneva. Enjoy budget-friendly activities like strolling through the Old Town, visiting the United Nations headquarters, and admiring the iconic Jet d'Eau fountain.
Bern: Switzerland's capital boasts a well-preserved medieval Old Town, which is a UNESCO World Heritage Site. Explore the city's historic arcades, visit the Einstein House, and take in the panoramic views from the Rose Garden.
Lucerne: Nestled on the shores of Lake Lucerne, this charming city is surrounded by the Swiss Alps. Walk across the historic Chapel Bridge, visit the poignant Lion Monument, and take a scenic boat trip on the lake.
In conclusion, Switzerland can be an affordable destination for those willing to plan ahead, embrace local experiences, and prioritize budget-friendly activities. By following our Switzerland Travel Guide on a Budget, you can discover the best this breathtaking country has to offer without breaking the bank.