Tahiti Travel Guide
The mention of Tahiti often conjures images of an idyllic, sun-kissed paradise nestled in the heart of the Pacific Ocean. This French Polynesian gem offers a unique blend of stunning natural beauty and rich cultural heritage. Travelers can immerse themselves in a realm where turquoise waters meet lush landscapes, under the warm embrace of the Polynesian sun. This comprehensive guide aims to unveil the treasures awaiting in Tahiti, ensuring a memorable escapade into this Pacific haven.
Natural Attractions:
Fautaua Waterfall:

Tahiti's natural allure is epitomized by the Fautaua Waterfall, a serene spot tucked away amidst verdant forests. The trek leading to the waterfall is a visual feast, with tropical flora and fauna accompanying travelers.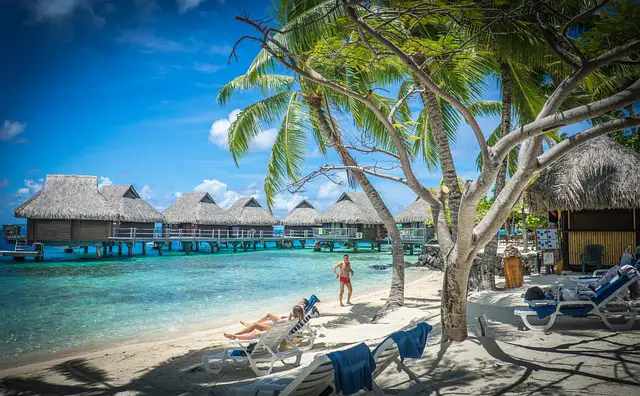 Black Sand Beaches:

The island's dramatic black sand beaches, particularly Papenoo and Taharuu, provide a striking contrast to the crystal clear waters. These unique shorelines are a must-visit for a distinct Tahitian beach experience.
Surfing in Teahupo'o:

For thrill-seekers, the waves at Teahupo'o offer a surfing paradise known worldwide. The annual Billabong Pro Tahiti surf competition held here draws surf enthusiasts from all corners.
Cultural Immersion:
The Paul Gauguin Museum:

Delve into the life and works of artist Paul Gauguin who found his muse in Tahiti. The museum showcases a collection reflecting the intertwined history of Tahiti and the artist.
Tahitian Dance Shows:

A vibrant display of Polynesian culture, the traditional dance shows are a mesmerizing blend of rhythm, color, and energy. The Heiva i Tahiti festival in July is a grand celebration of Polynesian dance and music.
Arahurahu Marae:

This restored temple offers a glimpse into the ancient Polynesian religious practices. The site hosts re-enactments of traditional ceremonies during special events, bridging the past with the present.
Gastronomic Journey:
Poisson Cru:

Embark on a culinary adventure with Tahiti's national dish, Poisson Cru, a delightful concoction of fresh tuna marinated in lime juice and coconut milk.
Roulottes:

The roulottes, or food trucks, in Papeete offer a range of local and international delicacies, serving delicious meals in a casual, open-air setting.
Accommodation:
Overwater Bungalows:

Experience luxury at its finest by staying in an overwater bungalow, where the pristine lagoon is just a step away. Resorts like the InterContinental Tahiti Resort & Spa offer opulent bungalows with panoramic sea views.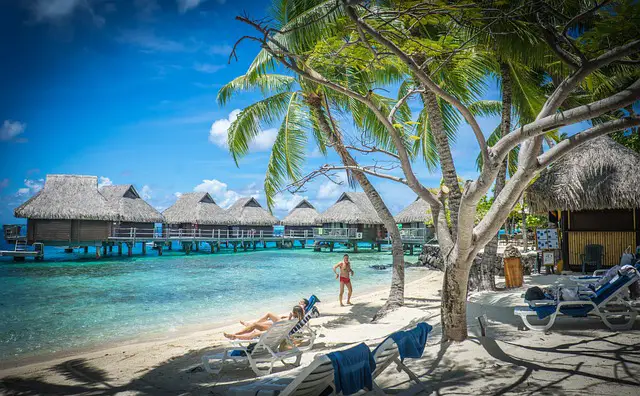 Adventure and Activities:
Whale Watching:

The waters surrounding Tahiti are a playground for humpback whales from July to October. Join a whale-watching tour for an opportunity to witness these majestic creatures.
Scuba Diving and Snorkeling:

Explore the vibrant underwater world of Tahiti by engaging in scuba diving or snorkeling. The lagoon's coral reefs are teeming with marine life, offering an unforgettably colorful spectacle.

Tahiti is more than just a picturesque retreat; it's a rich tapestry of natural wonders and cultural treasures. Whether you're seeking adventure on its waves, exploring the depths of its cultural roots, or simply basking in the serene beauty of its landscapes, Tahiti beckons with the promise of a captivating and enriching experience.
Water Adventures:
Lagoon Excursions:

Tahiti's lagoons are a realm of endless exploration. Embark on a lagoon excursion to discover secluded islets, known as motus, where you can enjoy a picnic amidst pristine nature. The calm, clear waters are perfect for kayaking, paddleboarding, and snorkeling.
Shark and Ray Feeding Excursions:

For an adrenaline-pumping experience, join a shark and ray feeding excursion. Under the guidance of experienced locals, you'll venture into the lagoon to encounter these fascinating marine creatures up close.
Land Exploration:
Hiking in the Papenoo Valley:

Tahiti's lush interior is a haven for hiking enthusiasts. Trails in the Papenoo Valley lead you through dense rainforests to hidden waterfalls and panoramic viewpoints overlooking the island.
4×4 Safari Tours:

For a rugged adventure, 4×4 safari tours offer a thrilling ride through Tahiti's mountainous terrain, unveiling the island's hidden gems.
Local Markets and Shopping:
Le Marché de Papeete:

The bustling market in Papeete is a sensory delight. Stroll through aisles filled with tropical fruits, fresh seafood, artisanal crafts, and colorful pareos (sarongs). It's a place to immerse in the local culture and pick up souvenirs.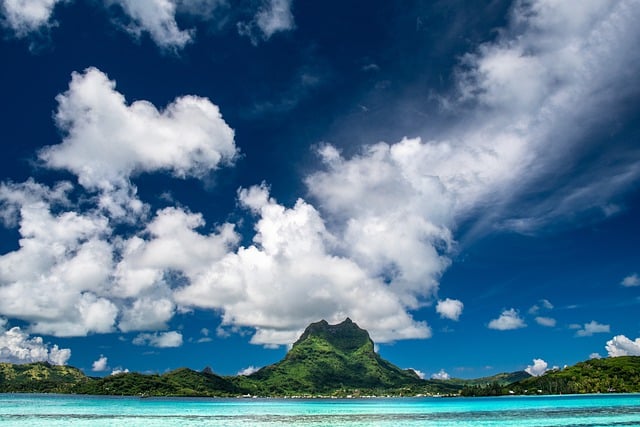 Pearl Boutiques:

Tahiti is renowned for its exquisite black pearls. Visit a pearl boutique to learn about the pearl cultivating process and perhaps purchase a beautiful piece of jewelry as a timeless memento of your Tahitian adventure.
Spa and Wellness:
Polynesian Spa Rituals:

Indulge in a spa day with treatments inspired by ancient Polynesian healing traditions. Many resorts offer spa services amidst tranquil settings, creating a holistic wellness experience.

Nightlife:
Sunset Cruises:

The romance of Tahiti extends into the evening with sunset cruises on the tranquil lagoon. As the sun casts a golden glow on the horizon, enjoy a serene sail with a loved one.
Bars and Restaurants:

The nightlife in Tahiti may be laid-back, but it's enjoyable. Venture to the waterfront bars and restaurants in Papeete for a taste of the island's nightlife, complemented by local music and dance.
Practical Information:
Getting Around:

Tahiti has a reliable public transportation system, and renting a car is a convenient option for exploring at your own pace. Many attractions are accessible by boat, offering a different perspective of the island.
When to Visit:

The dry season from May to October is the most favorable time to visit Tahiti, with pleasant temperatures and less rainfall.

Tahiti's allure is timeless, with each visit uncovering new facets of its beauty and culture. This guide merely scratches the surface of what this Polynesian paradise has to offer. Whether a first-time traveler or a returning visitor, Tahiti promises a journey filled with discovery, relaxation, and cherished memories.