Taipei Travel Guide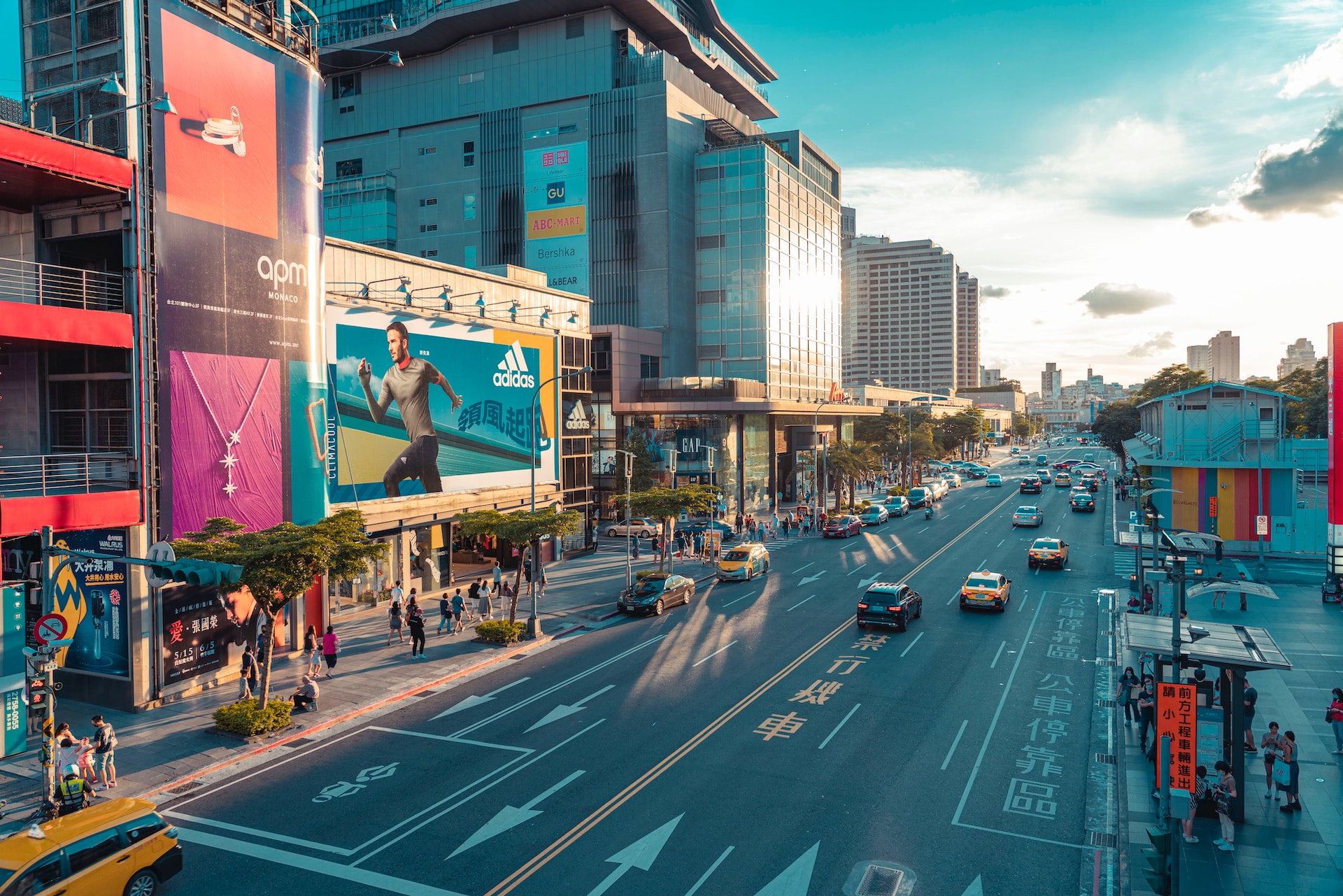 Tucked away in the northern part of Taiwan, Taipei is a bustling metropolis that combines modern skyscrapers, historic temples, and lush green spaces. A haven for foodies, shoppers, culture seekers, and adventure enthusiasts, this city offers a diverse array of experiences for every type of traveler. This guide will introduce you to the essential sights, tastes, and activities that Taipei has to offer.
Getting Around
Upon landing at Taoyuan International Airport, you're about 40 minutes away from the city. The Taoyuan Airport MRT is the fastest way to get downtown. Once in the city, the Taipei Metro (MRT) is efficient, clean, and covers most tourist destinations.
For places not covered by the MRT, taxis are abundant and reasonably priced. Remember, English isn't universally spoken, so having the address in Chinese or a map can be helpful.
Top Attractions
Taipei 101: Once the tallest building in the world, this skyscraper offers panoramic views from its observatory. By night, its illumination is a sight to behold.
Chiang Kai-shek Memorial Hall: A tribute to the former leader of Taiwan, this site is also home to hourly changing of guards which is a must-watch.
Longshan Temple: This iconic temple, dating back to 1738, is a beautiful representation of Taiwanese architecture and spirituality.
Ximending: Often referred to as the "Harajuku of Taipei," this pedestrian shopping haven is also the hub of the city's youth culture.
Savor the Flavors
Taipei is a paradise for food lovers. Here's what not to miss:
Night Markets: Shilin and Raohe are the most famous, offering an array of Taiwanese street food. Indulge in treats like stinky tofu, bubble tea, oyster omelets, and beef noodles.
Din Tai Fung: Although now a global brand, nothing compares to having their signature xiao long bao (soup dumplings) in Taipei.
Local Breakfast Spots: Begin your day with a traditional Taiwanese breakfast of soy milk, youtiao (fried dough sticks), and egg-filled pancakes.
Cultural Immersion
National Palace Museum: Housing the world's largest collection of Chinese art, this museum takes you on a journey through thousands of years of history.
Huashan 1914 Creative Park: Once a wine factory, this has been transformed into a cultural and creative hub, showcasing art, music, theater, and design.
Tea Houses in Jiufen: This mountain town, with its narrow alleyways and red lanterns, inspired the look of Studio Ghibli's "Spirited Away." Sit in one of its numerous teahouses and enjoy the view.
Green Escapes
Despite its urban exterior, Taipei has numerous green spaces:
Yangmingshan National Park: Hot springs, hiking trails, and a breathtaking view of cherry blossoms await.
Elephant Mountain: A short yet steep hike leads to a stunning view of the Taipei skyline, dominated by Taipei 101.
Beitou Hot Springs: Accessible by MRT, these natural hot springs are perfect for relaxation.
Shopping and Souvenirs
Dihua Street: This historic street is the perfect place to buy traditional Taiwanese products like tea, dried goods, and fabrics.
Guang Hua Digital Plaza: Tech enthusiasts rejoice! This is the Mecca for electronics and gadgets.
Eslite Bookstore: Not just a bookstore, Eslite is a cultural powerhouse with multiple floors dedicated to art, design, music, and of course, books.
Festivals and Events
Check local listings, as Taipei hosts various events:
Lantern Festival: Celebrated on the 15th day of the Lunar New Year, it's a spectacle of colors and lights.
Dragon Boat Festival: Racing dragon boats and indulging in zongzi (sticky rice dumplings) make this a fun event.
Taipei International Film Festival: For cinephiles, this is a chance to watch international and local films.
Taipei, with its amalgamation of the traditional and the modern, offers travelers a unique Asian city experience. Whether you're sampling mouth-watering street food, soaking in a hot spring surrounded by nature, or marveling at ancient art, Taipei has something for everyone. Make sure to pack comfortable shoes, an appetite, and an open mind, as Taipei is ready to surprise and delight you at every turn.
Nightlife and Entertainment
Clubs and Bars: Taipei's nightlife is buzzing with energy. Luxy and Elektro are just two of the city's top clubs where international DJs often spin. For a more laid-back evening, try the speakeasies and bars in the Da'an District, which offer craft cocktails and a cozy atmosphere.
Live Music Venues: The Wall and Revolver are renowned for hosting live music acts, showcasing both local and international talent.
Riverside Live House: This venue is perfect for those looking to experience the local indie music scene.
Off the Beaten Path
Treasure Hill Artist Village: A historic settlement transformed into an artistic community, here you'll find galleries, workshops, and charming cafés.
Tamsui Old Street: Situated along the river, it's perfect for evening strolls, watching the sunset, and trying the famous Ah Gei (tofu stuffed with glass noodles).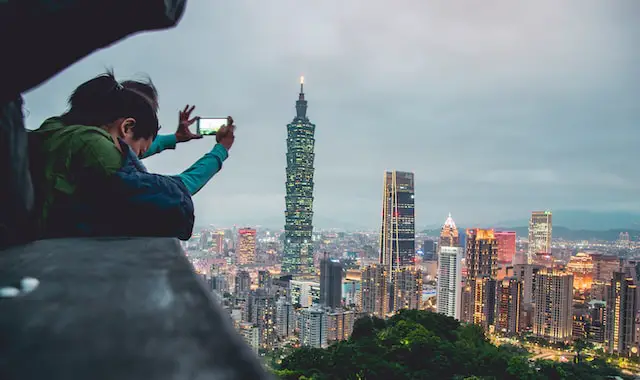 Bopiliao Historical Block: Travel back in time and walk through lanes with well-preserved Qing Dynasty architecture.
Practical Tips
Weather: Taipei has a humid subtropical climate. Summers (June to August) are hot and humid, while winters (December to February) are mild and foggy. An umbrella is a must-have, given the city's frequent rainfall.
Language: Mandarin is the official language. While many younger Taiwanese speak English, it's handy to have a translation app or basic Mandarin phrases at your disposal.
Currency: The New Taiwan Dollar (NTD) is the official currency. Credit cards are widely accepted, but it's a good idea to have cash for street vendors and smaller establishments.
Day Trips from Taipei
Pingxi: Famous for its Sky Lantern Festival, you can also explore the scenic rail line and Shifen Waterfall.
Yehliu Geopark: Marvel at unique rock formations shaped by the elements over millennia.
Keelung: Just a short train ride away, this port city is known for its seafood and Miaokou Night Market.
The beauty of Taipei lies in its blend of the ancient and contemporary. Every alley, market, temple, and skyscraper tells a story of a city that respects its roots while eagerly embracing the future. Whether you're wandering through its bustling streets or finding solace in its tranquil corners, Taipei offers a journey of discovery and wonder. As you leave, you'll carry with you memories of its flavors, sights, sounds, and the warmth of its people – making you yearn for your next visit. So, let Taipei's charm enchant you, and dive deep into the myriad experiences it offers. Safe travels!