The 15 Best Hostels in Prague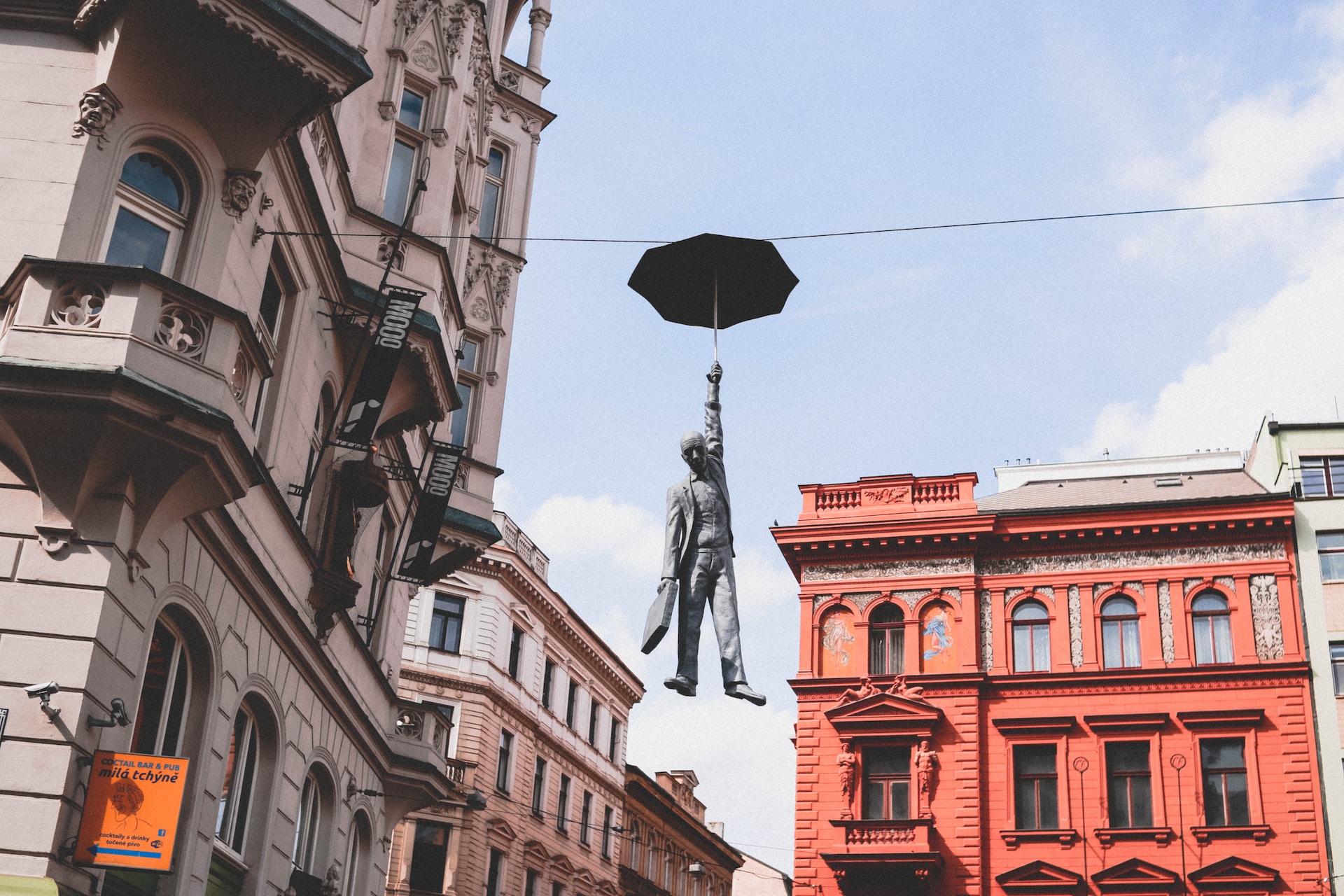 Prague, the capital city of the Czech Republic, is one of the most picturesque cities in Europe. Known for its rich history, stunning architecture, and vibrant culture, Prague is a top choice for tourists worldwide.
Here's a bit more detail about the city:
History: Prague has a rich history that dates back over a thousand years. It was an important city in the Holy Roman Empire and later became the capital of the Kingdom of Bohemia. The city played a significant role in multiple wars and revolutions throughout its history. Today, its historical artifacts, monuments, and architecture are testament to its layered past.
Architecture: Prague is renowned for its diverse architecture which includes Gothic, Renaissance, Baroque, and Art Nouveau styles. Significant structures include the Prague Castle, Charles Bridge, Old Town Square, and the Astronomical Clock, among others. The city's historic center is a UNESCO World Heritage Site.
Culture: Prague is a cultural hub, with numerous theaters, galleries, cinemas, and other cultural venues. It is home to the famous Prague Spring International Music Festival. The city is also known for its literature, having been the home of renowned writer Franz Kafka.
Education: Prague hosts a number of high-quality educational institutions, including Charles University, one of the oldest universities in Europe.
Cuisine: Czech cuisine is a delectable highlight for visitors. Traditional dishes include goulash, svíčková (marinated sirloin), and trdelník, a sweet pastry. Prague's beer culture is also notable, with the city being the birthplace of the Pilsner.
Tourism: As one of Europe's most visited cities, Prague offers a range of attractions for tourists. From exploring the winding streets of the Old Town, taking a cruise on the Vltava River, visiting the Prague Zoo, or simply enjoying a coffee in Wenceslas Square, there's something for everyone.
Economy: Prague is the economic heart of the Czech Republic, hosting about 20% of all Czech businesses and employees. It's a center for business services, IT, and tourism.
Visiting Prague offers an incredible journey through history, architecture, culture, and cuisine, making it an enchanting destination for any traveler.
The 15 best hostels in Prague, offering a mixture of comfort, character, and affordability.
The Madhouse Prague
Aptly named, the Madhouse Prague promises a fun and energetic experience, perfect for backpackers looking for a sociable and friendly environment. Themed events and group outings promote bonding among guests, fostering a sense of community. Rooms are clean, comfortable, and, importantly, soundproof, offering a peaceful retreat after a day or night of adventure.
Hostel One Miru
Hostel One Miru offers an intimate atmosphere with friendly staff and well-organized activities for guests. The hostel has both shared dorms and private rooms, all impeccably clean. The welcoming lounge area and community kitchen contribute to the hostel's homey ambiance. The location is superb, right in the heart of the city, close to Prague's main attractions.
Sir Toby's Hostel
For a mix of charm and comfort, look no further than Sir Toby's Hostel. Located in the hip neighborhood of Holesovice, this hostel has a cozy vintage feel, with brickwork and antique furniture. Guests can unwind in the communal kitchen or the inviting bar in the basement. The hostel also boasts a beautiful garden terrace, perfect for enjoying a sunny afternoon.
Sophie's Hostel
Sophie's Hostel strikes a balance between the lively atmosphere of a hostel and the sophistication of a boutique hotel. The decor is modern and chic, with dorms and private rooms equipped with quality furnishings. This hostel also provides a delightful breakfast, free Wi-Fi, and laundry services, adding to its appeal for travelers.
The RoadHouse Prague
The RoadHouse Prague offers a close-knit community feel with family dinners and communal activities. The staff here are known for their helpfulness and friendliness. The rooms are clean, spacious, and provide ample storage space. It's a stone's throw away from the Charles Bridge and other must-see sights.
Mosaic House
If sustainability matters to you, Mosaic House is a fantastic eco-friendly choice. This hostel uses renewable energy sources and recycling systems, without compromising on comfort and convenience. Its modern design, lively bar, and variety of room types make it appealing to a wide range of travelers.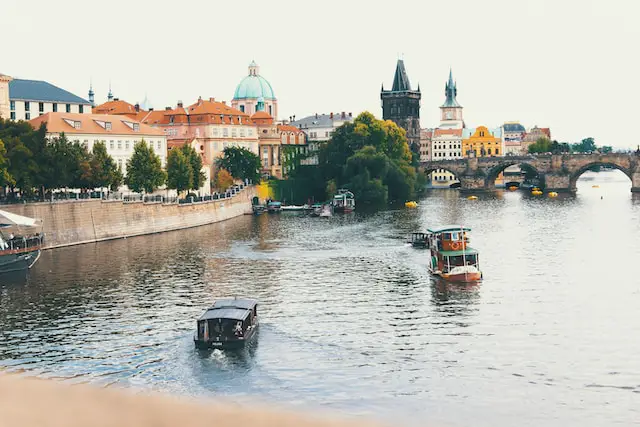 Hostel Downtown
Located in the heart of Prague, Hostel Downtown is a superb option for those seeking convenience. The hostel is famed for its range of activities, such as cooking classes and city tours. The rooms are basic but clean and comfortable, offering excellent value for money.
Post Hostel Prague
Post Hostel Prague is an artsy, eclectic space perfect for creatives and culture vultures. The hostel regularly hosts events such as live music and film nights. Its vibrant atmosphere and central location, coupled with the hostel's dedication to creating a communal environment, make it a unique choice.
Czech Inn
Situated in the trendy district of Vinohrady, the Czech Inn is a hip and stylish hostel offering everything from dorms to private apartments. The brick cellar bar is a highlight, hosting regular events. The hostel is just a tram ride away from Prague's historic center, offering a chance to experience a less touristy side of the city.
Little Quarter Hostel
Set in the scenic neighborhood of Mala Strana, Little Quarter Hostel provides stunning views of the city from its rooftop terrace. The hostel offers a variety of rooms, from dorms to family rooms, all with a charming, rustic appeal. Its location is perfect for exploring Prague Castle and Petrin Hill.
PLUS Prague
PLUS Prague goes beyond a typical hostel experience, offering facilities such as a swimming pool, sauna, and a restaurant. Despite these luxuries, it remains affordable, making it a popular choice for travelers seeking a little extra comfort.
Hostel Lipa
Hostel Lipa, located in the Zizkov district, is perfect for budget travelers. Despite its affordable prices, the hostel maintains high standards of cleanliness and comfort. Its artsy atmosphere, with murals and quirky decor, is a delight for the senses.
Adam&Eva Hostel
Adam&Eva Hostel is a small, quiet hostel perfect for travelers seeking a tranquil environment. Despite its calmness, it's located close to Charles Bridge and the Old Town. The minimalist design, fully-equipped kitchen, and comfy lounge area make it a homely haven.
ArtHarmony
ArtHarmony truly lives up to its name, offering a colorful and creative interior filled with artwork. Each room is unique, making each stay a new experience. The hostel's eco-friendly ethos and friendly staff add to its charm.
Miss Sophie's New Town
Miss Sophie's New Town provides a boutique experience at hostel prices. The decor is elegant and chic, with comfortable and stylish rooms. The hostel is conveniently located in the New Town, close to Wenceslas Square. Its hearty breakfast and personalized service make it a fantastic choice for comfort-seekers.
From traditional to trendy, quiet to vibrant, Prague's hostels have something for everyone. Each has its unique charms and character, making your stay in this enchanting city a memorable one.