The 30 Best Places To Visit in Mexico City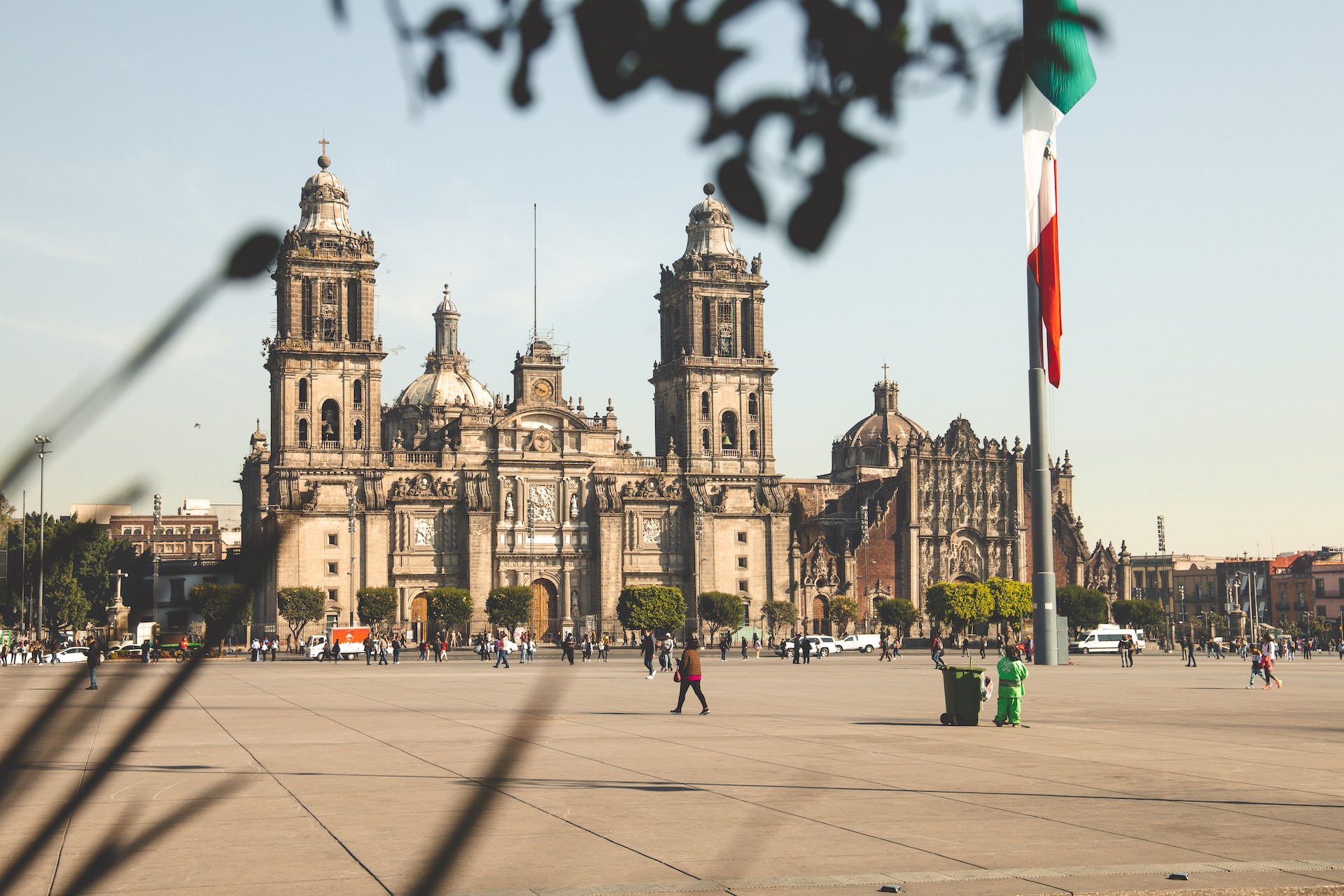 Mexico City, a metropolis of contrasts, intertwines millennia of history with a dynamic modern culture. With over 21 million inhabitants, it's the largest Spanish-speaking city in the world. Teeming with museums, culinary delights, ancient ruins, and bustling markets, the city offers experiences that cater to every visitor's interest. Here are the top 30 places to visit in Mexico City:
Zócalo: Also known as the Plaza de la Constitución, the Zócalo is the city's central square, hosting everything from political protests to cultural performances. The imposing Metropolitan Cathedral and the National Palace flank it.
Metropolitan Cathedral: This is the largest and oldest cathedral in Latin America. Its eclectic style blends the Baroque, Gothic, and Neo-classical, reflecting centuries of Spanish colonial history.
National Palace: Here, you can explore Mexico's political history and admire murals painted by Diego Rivera, illustrating the country's turbulent history from the Aztec civilization to the Spanish conquest.
Templo Mayor: In the heart of Mexico City, these ruins are the remnants of the Aztecs' primary temple. Its adjacent museum exhibits a collection of artifacts unearthed from the site.
Palacio de Bellas Artes: A hub of the city's cultural scene, it showcases murals by renowned artists, hosts theater and music events, and features an Art Nouveau and Art Deco style that's a work of art itself.
Chapultepec Castle: Overlooking the city from Chapultepec Hill, this castle-turned-museum narrates Mexico's history through myriad artifacts, paintings, and furnishings.
Chapultepec Park: One of the largest city parks globally, it contains a zoo, botanical gardens, and several museums, including the famous Museo Nacional de Antropología.
Museo Nacional de Antropología: This world-class museum displays a vast collection of pre-Columbian artifacts and offers profound insights into Mexico's indigenous cultures.
Frida Kahlo Museum: Also known as the Blue House, it is the birthplace and residence of renowned artist Frida Kahlo, exhibiting some of her most personal works.
Xochimilco: Navigate the canals of Xochimilco on colorful 'trajineras' (flat-bottomed boats), a UNESCO World Heritage Site representing the last remnants of a vast water transport system built by the Aztecs.
Mercado de la Merced: This sprawling market is a feast for the senses, offering a plethora of local produce, food, clothing, and crafts.
Teotihuacan: Just outside Mexico City, this archaeological site features the monumental Pyramid of the Sun and the Pyramid of the Moon, remnants of a powerful pre-Columbian empire.
Polanco: This upscale district is known for its luxurious shopping, fine-dining establishments, and the Soumaya Museum, which holds a private collection of European art.
Coyoacán: A district often described as a city within a city, Coyoacán boasts cobblestone streets, colonial-era mansions, bustling markets, and vibrant plazas.
Basilica of Our Lady of Guadalupe: One of the most important pilgrimage sites in Catholicism, this modern basilica houses the image of the Virgin of Guadalupe.
San Ángel: This charming colonial neighborhood hosts the famous Saturday Bazaar, featuring Mexican crafts, art, and antiques.
Casa Luis Barragán: A UNESCO World Heritage Site, this house showcases the work of Pritzker Prize-winning architect Luis Barragán, renowned for his modern, minimalist style.
Museo Jumex: It is Mexico City's newest museum, hosting a private collection of contemporary art.
Torre Latinoamericana: Enjoy panoramic views of Mexico City from the observation deck of this iconic skyscraper.
Casa Azul Tequila and Mezcal Museum: Here, you can learn about the production processes of tequila and mezcal, two of Mexico's most iconic beverages.
Paseo de la Reforma: Stroll along this grand boulevard, which features statues, monuments, and landmarks like the Angel of Independence.
Museo Dolores Olmedo: This museum houses an extensive collection of works by Diego Rivera and Frida Kahlo, all collected by businesswoman Dolores Olmedo.
Palacio Postal: The city's main post office is an architectural gem, featuring an opulent interior of Italian marble, brass, and a beautiful glass roof.
UNAM: The main campus of the National Autonomous University of Mexico, a UNESCO World Heritage Site, is home to a library decorated with a mosaic by Juan O'Gorman and the University Museum of Contemporary Art.
Biblioteca Vasconcelos: This "mega library" is a modern architectural marvel. Its open, layered design houses hundreds of thousands of books.
Tlatelolco: This archaeological site and memorial plaza tell the complex tale of Mexico City, from its ancient origins to the 1968 massacre and the devastating 1985 earthquake.
Arena Mexico: Experience a Lucha Libre match – Mexico's version of professional wrestling – in this legendary arena.
Monument to the Revolution: Take an elevator to the top of this monument for a stunning vista. It's also a mausoleum for some of Mexico's revolutionary heroes.
Museo Tamayo: This museum showcases the work of Rufino Tamayo, a prominent Mexican painter of the 20th century, and regularly hosts impressive international contemporary art exhibitions.
Garibaldi Square: In the evening, mariachi bands fill this plaza with traditional Mexican music. Enjoy the live performances over a meal or a drink at one of the surrounding restaurants.
These highlights only begin to scratch the surface of what Mexico City offers. Each corner of this sprawling city tells a story, inviting you to explore, to taste, to listen, and to understand the intricacies of its rich and vibrant culture. From the ruins of ancient civilizations to cutting-edge contemporary art, from mouth-watering street food to fine dining, from local markets to high-end fashion, Mexico City truly has something for everyone.