Things to Do in London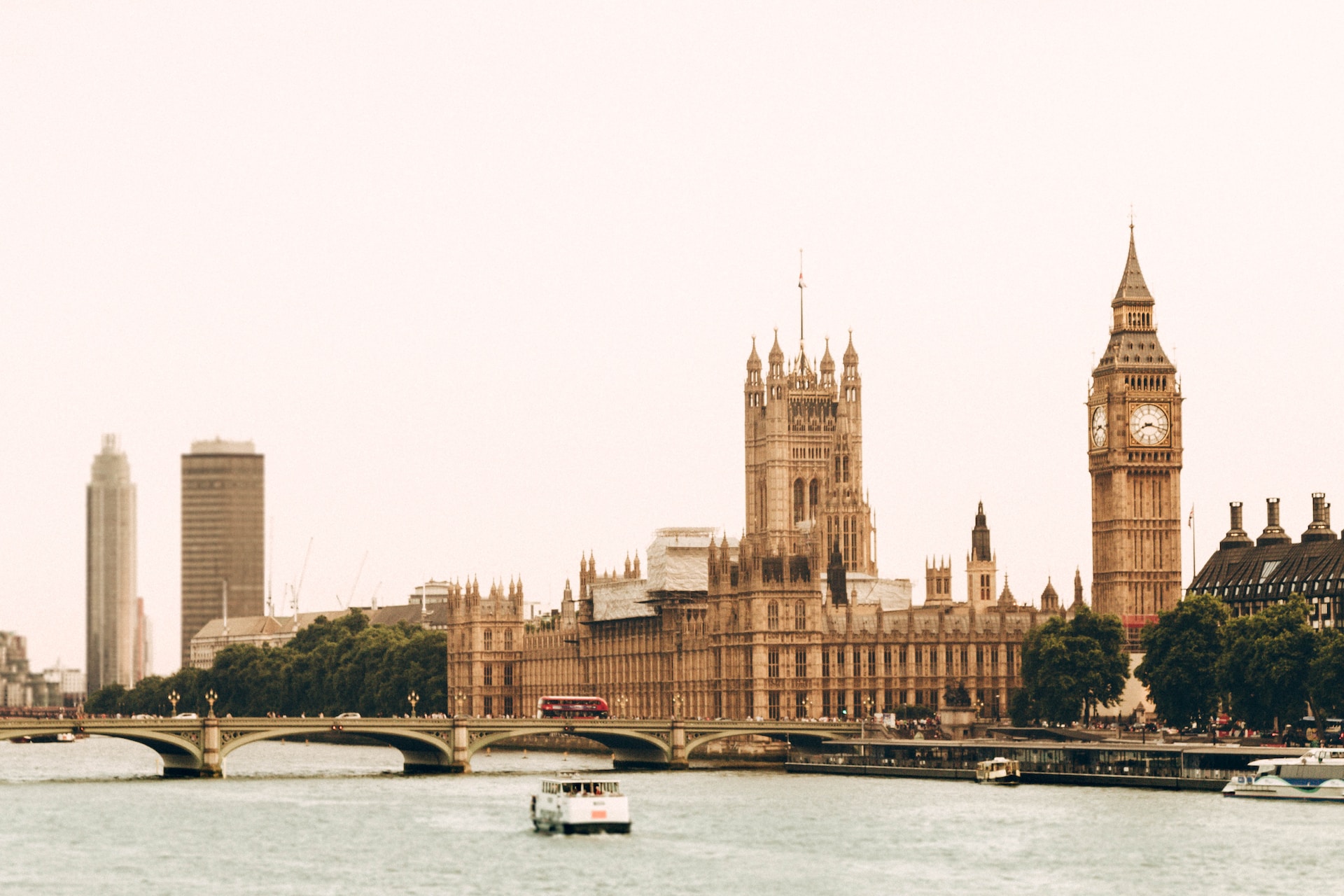 London, the capital of England and the United Kingdom, is a city that effortlessly marries its rich history with modern innovation. With its iconic landmarks, world-renowned museums, and vibrant neighborhoods, a trip to London is like stepping into a living history book that also offers a glimpse of the future. Whether you're a history enthusiast, an art lover, or someone looking to enjoy the city's contemporary scene, London has something for everyone.
Historical Landmarks

The Tower of London: An iconic symbol of British history, the Tower has served variously as a royal residence, prison, and mint. Today, it houses the Crown Jewels and offers visitors a trip back to medieval times.
Westminster Abbey: With its stunning Gothic architecture, this abbey has been the coronation site for English monarchs since 1066 and is the final resting place for many of the country's most significant figures.
The Houses of Parliament and Big Ben: Located on the banks of the River Thames, this neo-Gothic wonder is an emblem of London. Don't forget to snap a photo with the iconic Big Ben clock tower!
World-Class Museums

The British Museum: Dive into world history with its vast collection, from the Rosetta Stone to the Elgin Marbles. Best of all, entry is free!
The Tate Modern: Housed in a former power station on the Southbank, this contemporary art museum showcases works from artists like Picasso, Hockney, and Warhol.
The Natural History Museum: Marvel at the wonders of the natural world, from ancient fossils to interactive exhibits on modern-day conservation.
Royal Residences

Buckingham Palace: The official residence of the UK monarch, visitors can witness the famous Changing of the Guard ceremony or tour the stately rooms during summer.
Kensington Palace: Once the home of Princess Diana, the palace's beautiful rooms and gardens are now open to the public.
Hampton Court Palace: A quick train ride from London, this Tudor palace offers a peek into the lavish lives of monarchs like Henry VIII.
Green Spaces

Hyde Park: One of London's largest parks, it's perfect for a leisurely stroll, paddle-boating, or attending concerts and events.
Regent's Park: Home to the London Zoo and an open-air theatre, it's a lovely spot for both relaxation and entertainment.
Kew Gardens: A UNESCO World Heritage site, these botanical gardens house a vast collection of plants and a treetop walkway.
Theatres and Entertainment

West End: Catch a play or musical in London's theatre district. From timeless classics to contemporary performances, there's always something captivating on stage.
The Globe Theatre: Experience Shakespeare as it was in his time, in this replica of the original Elizabethan theatre.
Camden Market: For a mix of shopping, food, and entertainment, head to this bustling market known for its alternative culture.
Modern Marvels

The Shard: Offering a panoramic view of the city, this skyscraper is Western Europe's tallest. The observation deck, 'The View from The Shard,' is a must-visit.
London Eye: Take a ride on this giant Ferris wheel on the South Bank of the River Thames for a unique perspective on London's skyline.
O2 Arena: From concerts to sports events, this modern venue is always buzzing with activity.
Culinary Delights

Borough Market: This gourmet food market offers a range of international and British produce, making it a paradise for food lovers.
Afternoon Tea: Experience this quintessential British tradition at places like The Ritz or Claridge's.
Brick Lane: For an authentic curry experience, head to this street in East London.

London, with its captivating blend of the old and new, is a city that promises an array of experiences. Every street, every alley has a story to tell, from tales of kings and queens to the narratives of common folk. Whether you're exploring its historic sites, indulging in its cultural offerings, or simply soaking in the city vibes, London ensures memories that last a lifetime. So, pack your bags and let London's charm bewitch you!
Shopping and Fashion

Oxford Street: As Europe's busiest shopping street, Oxford Street is home to over 300 shops, from flagship department stores like Selfridges to popular global brands.
King's Road: For a more boutique shopping experience, head to King's Road in Chelsea. Once the stomping ground for London's punks and mods, it's now lined with chic boutiques and high-end shops.
Covent Garden: This historic area offers a delightful mix of independent boutiques, heritage brands, and street performances. Don't miss the Apple Market, known for unique antiques and handmade crafts.
Cultural Enclaves

Chinatown: Located in the heart of the West End, London's Chinatown is a bustling hub of Asian culture, shops, and mouth-watering eateries.
Little Venice: An idyllic network of waterways and canals, Little Venice offers scenic boat rides, waterside cafes, and charming pubs.
Notting Hill: Made famous by the eponymous movie, this district is known for its pastel-colored houses, the lively Notting Hill Carnival, and the antique treasures of Portobello Road Market.
Hidden Gems

Daunt Books: A haven for bibliophiles, this Edwardian shop in Marylebone is not only about books but also the enthralling oak galleries and skylights.
Leighton House Museum: Located in Kensington, this former home of Victorian artist Frederic Leighton is a masterpiece in itself, boasting a unique blend of art and architecture.
Eel Pie Island: An artists' commune on the Thames, this private island opens up to visitors during its biannual open studio days.
Pubs and Nightlife

The Churchill Arms: One of London's most famous pubs, it's not just known for its ales but also the stunning floral display that adorns its exterior.
Soho: The epicenter of London's nightlife, Soho is brimming with historic pubs, jazz bars, and modern clubs.
Sky Garden: For those looking to enjoy a night out with panoramic views, this 'garden in the sky' offers restaurants, bars, and an open-air terrace overlooking the city.
Family-friendly Activities

Harry Potter Studio Tour: Dive into the magical world of Harry Potter with this behind-the-scenes look at the beloved film series.
Sea Life London: Located beside the London Eye, this aquarium houses thousands of marine creatures, from tiny seahorses to majestic sharks.
The Science Museum: Interactive exhibits, historical artifacts, and captivating galleries make this a fun learning experience for all ages.

From the rustle of leaves in its historic parks to the neon buzz of its nightlife, London is a symphony of experiences. It's a city where history breathes alongside modernity, where every nook narrates tales of valor, romance, culture, and dreams. Each visit unveils a new facet, a fresh perspective. Whether you're strolling along the Thames, watching a play in its historic theaters, or simply chatting with locals in a centuries-old pub, you're creating memories, stitching your own narrative into the rich tapestry that is London. And as Samuel Johnson once said, "When a man is tired of London, he is tired of life; for there is in London all that life can afford." So, embark on this endless journey, and let London, in its timeless allure, sweep you off your feet!