Federal Territory of Kuala Lumpur Travel Guide
Kuala Lumpur, often abbreviated as KL, isn't just any city. It's a vibrant metropolis that carries the weight and wonder of Malaysia's past, present, and future. As the capital city and the pulse of the nation, KL intertwines Malaysia's rich heritage with its aspirations, offering visitors a tantalizing cocktail of experiences.
Historical Significance

Kuala Lumpur, which translates to "muddy confluence", began modestly at the junction of the Klang and Gombak rivers in the 1850s. Starting as a tin-mining town, KL has transformed over the decades, reflecting Malaysia's journey from a colonial outpost to an independent nation and a bustling Southeast Asian hub.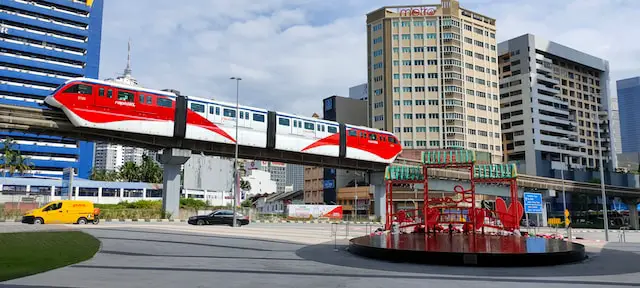 Must-Visit Attractions

Petronas Twin Towers: Once the tallest buildings in the world, these iconic towers symbolize Malaysia's vision for the future. The sky bridge and observation deck offer breathtaking views of the city.
Batu Caves: A limestone hill comprising three major caves, this site is a significant Hindu shrine dedicated to Lord Murugan. The 272-step climb, flanked by a colossal golden statue, leads to temple caves that merge religious fervor with natural beauty.
Sultan Abdul Samad Building: Overlooking the Merdeka Square, this Moorish-style building is a testament to Kuala Lumpur's colonial past and has served various administrative roles.
Jalan Alor: Come evening, this street transforms into a bustling food paradise, serving some of the best street food in Kuala Lumpur.
KL Tower: Functioning as a communication tower, it also provides an observation deck for panoramic city views. The surrounding Bukit Nanas forest reserve adds a touch of nature.
Cultural Kaleidoscope

Kuala Lumpur is a melting pot of cultures – predominantly Malay, Chinese, and Indian. This diverse tapestry is evident in its:
Festivals: From Hari Raya, Chinese New Year, to Deepavali, KL celebrates a myriad of festivals with enthusiasm, reflecting its multicultural fabric.
Cuisine: The culinary scene is a blend of traditional Malay dishes, Chinese delicacies, Indian fare, and more. Nasi lemak, char kuey teow, and roti canai are a few staples.
Arts: The traditional Malay art forms, Chinese operas, and Indian dances find their stage in Kuala Lumpur. The city's modern theaters and art galleries, such as the Kuala Lumpur Performing Arts Centre, host a range of performances.
Green Retreats

Amidst its skyscrapers, KL offers pockets of greenery:
Perdana Botanical Gardens: A lush green space in the heart of the city, it houses the Orchid Garden, Hibiscus Garden, and the Kuala Lumpur Bird Park.
KL Forest Eco Park: One of the oldest permanent forest reserves in Malaysia, it offers a glimpse of the country's rich biodiversity.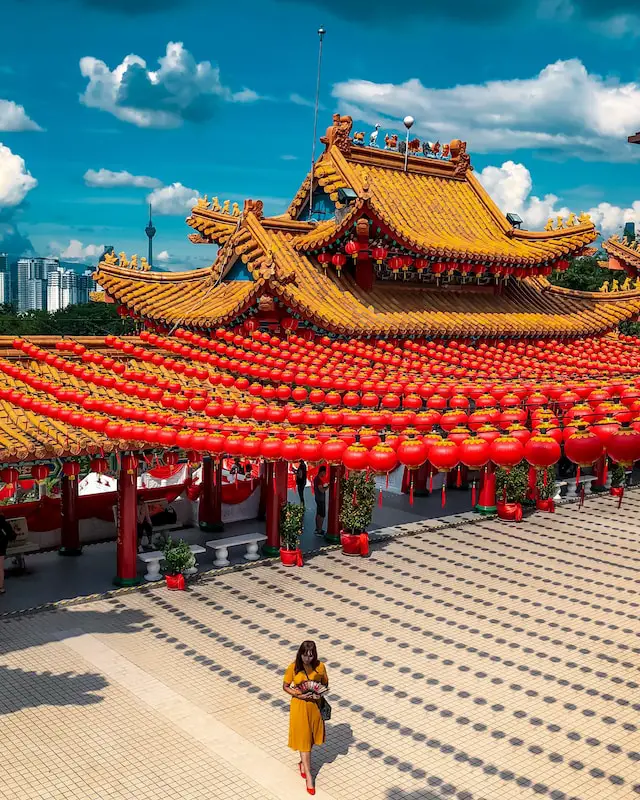 Shopping Extravaganza

From luxury malls to traditional markets, KL is a shopper's paradise:
Suria KLCC: Located at the feet of the Petronas Towers, this mall houses international brands, entertainment centers, and a myriad of dining options.
Pavilion KL: A blend of luxury brands and local labels, this mall in Bukit Bintang is a popular shopping haunt.
Central Market: For a more traditional shopping experience, this market offers handicrafts, arts, and local souvenirs.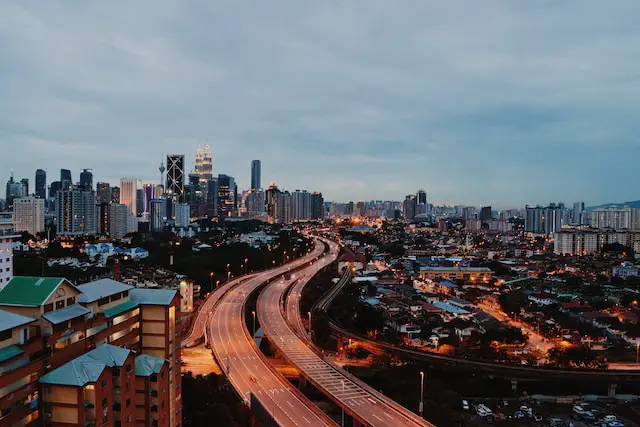 Nightlife and Entertainment

KL's nightlife is dynamic and diverse:
Rooftop Bars: With views of the city skyline, bars like Heli Lounge Bar offer an unforgettable nightlife experience.
Changkat Bukit Bintang: A hub for nightclubs, bars, and live music venues.
TREC: The largest entertainment hub in KL, housing the famous Zouk Club.
Travel Tips

Public Transport: KL has a comprehensive transport system, including the LRT (Light Rail Transit), MRT (Mass Rapid Transit), and buses. The KL Hop-On Hop-Off bus is a popular choice among tourists.
Weather: Kuala Lumpur has a tropical rainforest climate. It's advisable to carry an umbrella or raincoat when exploring the city.
Respect Local Customs: Being a predominantly Muslim country, it's respectful to dress modestly when visiting religious sites.

The Federal Territory of Kuala Lumpur is more than just a city; it's a narrative of Malaysia's dreams, challenges, triumphs, and aspirations. It's where traditions meet modernity, cultures converge, and every street and corner tells a story. Whether you're seeking culinary delights, cultural experiences, shopping sprees, or historical insights, KL welcomes you with open arms, offering memories that last a lifetime.
Beyond the Beaten Path

While Kuala Lumpur is known for its iconic attractions, the city has hidden gems that provide a deeper understanding of its soul:
Kwai Chai Hong: Nestled between Lorong Panggung and Jalan Petaling, this lane captures the spirit of KL's early years through murals and art installations, offering a trip back in time.
Thean Hou Temple: Situated on Robson Heights, this six-tiered temple dedicated to the Chinese sea goddess Mazu boasts intricate designs, providing a serene environment amidst the city hustle.
Titiwangsa Lake Gardens: A favorite among locals, this recreational park offers peaceful lakeside views, jogging paths, and even canoeing opportunities.
Culinary Adventures

Dive deeper into Kuala Lumpur's culinary scene by exploring:
Hutong Food Court: Located in Lot 10 shopping mall, Hutong brings together some of the city's best and oldest street food vendors under one roof.
Jalan Kukus: Often overlooked by tourists, this street is a haven for grilled fish (ikan bakar) enthusiasts.
Mamak Stalls: Integral to KL's food culture, these open-air food stalls serve a variety of Indian-Muslim dishes 24/7. A late-night 'teh tarik' (pulled tea) session here is a must!
Local Experiences

Bazaar Baru Chow Kit: KL's largest wet market provides a sensory experience like no other. From fresh produce to local spices, this market captures the essence of everyday life in KL.
No Black Tie: For an intimate evening of live music, head to this premier jazz club where international and local artists grace the stage.
Traditional Malay Spa: Immerse yourself in traditional Malay healing therapies and spa treatments for a rejuvenating experience.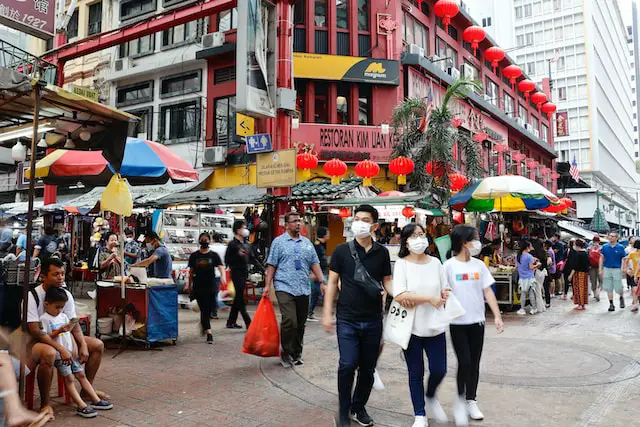 Sustainable Initiatives

Kuala Lumpur is gradually embracing sustainable practices:
EcoKnights: Engage with this non-profit organization that hosts eco-themed workshops, talks, and film screenings to promote sustainable living.
KL Car-Free Morning: Held on the first and third Sundays of each month, major roads in the city centre are closed to motorized vehicles, encouraging cycling and other outdoor activities.
Biji-biji Initiative: This social enterprise champions sustainable living, offering workshops on upcycling waste materials and promoting ethical fashion.
Art and Museums

Expand your artistic horizons in Kuala Lumpur:
Ilham Gallery: A public art gallery that showcases modern and contemporary art, offering insights into the region's artistic evolution.
Islamic Arts Museum Malaysia: Delve into Islamic art, with exhibits ranging from architectural models of iconic mosques to ancient Qurans.
Ruang by ThinkCity: A community-driven space that hosts talks, workshops, and exhibitions, promoting dialogue on KL's urban and cultural development.

Kuala Lumpur is not merely a destination but an experience that evolves with every visit. While its towering skyscrapers and bustling markets capture the immediate attention, the city's true charm lies in its hidden alleys, local tales, and the warmth of its people. As the heart of Malaysia, Kuala Lumpur stands as a testament to a nation's resilience, diversity, and undying spirit of unity. Whether it's your first visit or your tenth, Kuala Lumpur always has a new story to share, a new flavor to savor, and a new memory to create. It's a city that never stands still, and neither will your heart as you journey through its enchanting streets.