Tokyo Travel Guide on a Budget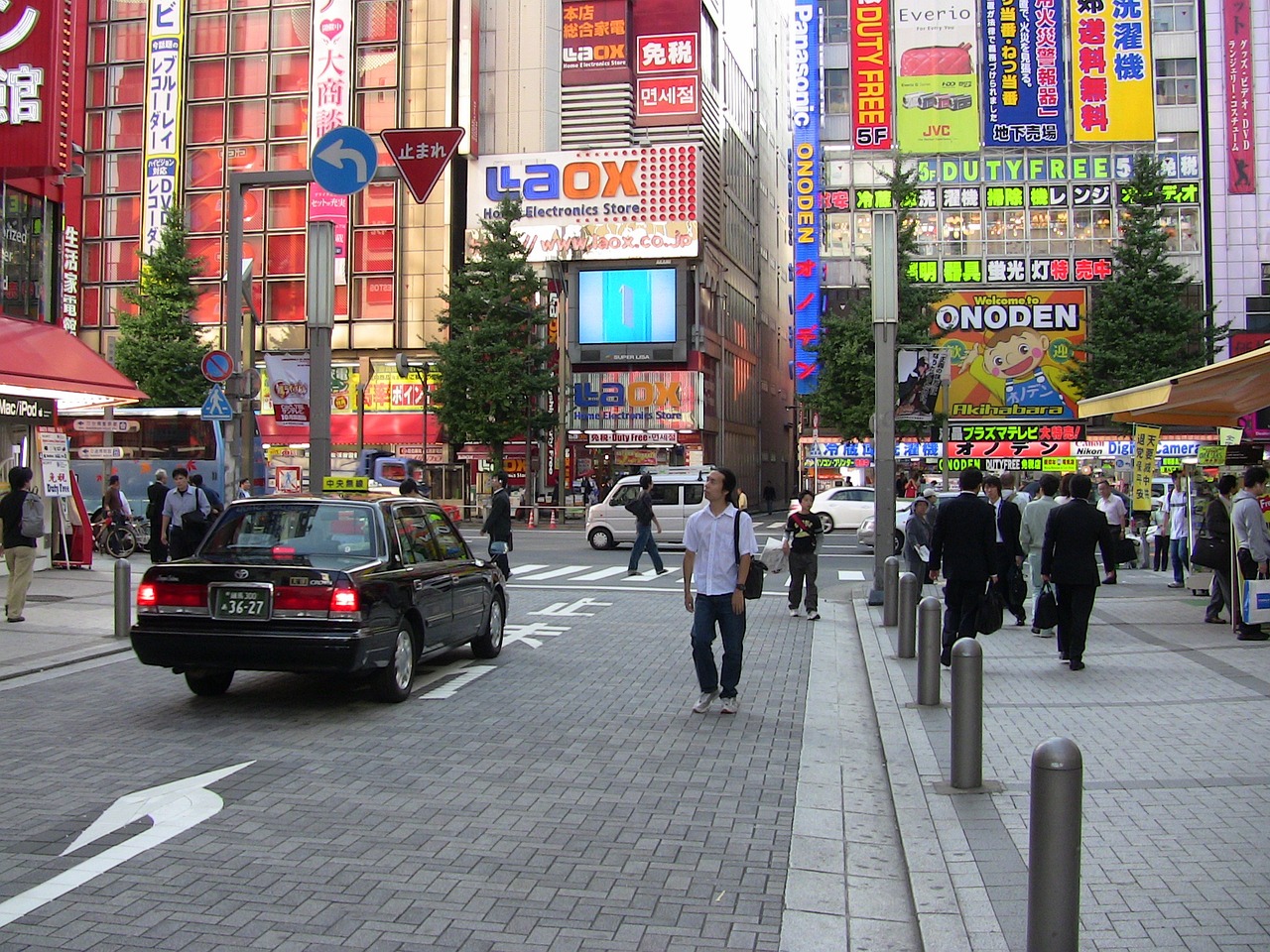 Tokyo, the vibrant capital of Japan, is a city that never sleeps. Its bustling streets, mesmerizing architecture, and diverse culture attract millions of visitors each year. While Tokyo can be expensive, it's possible to explore this dynamic city on a budget. In this 2,000-word guide, we'll share tips and recommendations for an affordable Tokyo adventure.
Getting There and Around

Airfare: To save money on flights, consider traveling during off-peak seasons, such as late fall or early spring. Booking your flight several months in advance and comparing prices on various booking websites can also help you secure the best deal.
Transportation: Tokyo's public transportation system is efficient and extensive. Opt for a prepaid IC card (Suica or Pasmo) to save money on trains and buses. Tourists can also take advantage of the Tokyo Subway Ticket, which offers unlimited rides on Tokyo Metro and Toei Subway lines for 24, 48, or 72 hours.
Accommodation

Capsule Hotels: These uniquely Japanese accommodations offer compact sleeping pods at affordable prices. Facilities often include shared restrooms, showers, and lounge areas. Some popular capsule hotels in Tokyo include First Cabin, Nine Hours, and The Millennials Shibuya.
Hostels: Budget travelers can find affordable accommodations in hostels, which offer dormitory-style rooms and private options. Hostels often have shared kitchen facilities, making it easy to prepare meals and save on dining expenses. Some recommended hostels are Khaosan Tokyo Kabuki, Wise Owl Hostels Shibuya, and Unplan Kagurazaka.
Airbnb: Renting an apartment or room through Airbnb is another budget-friendly option. Staying in residential neighborhoods like Nakano, Koenji, or Asakusa can provide a more local experience while still offering convenient access to the city's attractions.
Food and Dining

Convenience Stores: Japan's convenience stores, such as 7-Eleven, FamilyMart, and Lawson, offer an array of affordable meal options, including onigiri (rice balls), sandwiches, and bento boxes. Don't forget to try their delicious snacks and desserts!
Supermarkets: Grocery stores are an excellent source of affordable food. Visit supermarkets in the evening for discounted prepared meals, sushi, and sashimi.
Fast Food Chains: Japan's fast food chains, such as Sukiya, Yoshinoya, and Matsuya, offer inexpensive and satisfying meals. Popular menu items include gyudon (beef bowl), curry, and ramen.
Vending Machines: Tokyo is famous for its vending machines, which offer a variety of food and drinks at low prices. You can find hot and cold beverages, sandwiches, and even full meals in these convenient machines.
Sightseeing and Attractions

Free Attractions: Many of Tokyo's attractions are free to visit. Explore the city's history at Sensoji Temple in Asakusa, stroll through the lush gardens of the Imperial Palace, or take in the bustling atmosphere of Shibuya Crossing.
Parks and Gardens: Tokyo's parks and gardens offer a peaceful escape from the city's hectic pace. Visit Yoyogi Park, Shinjuku Gyoen, and Ueno Park for a relaxing day out. Some parks may have a small entrance fee, but it's well worth the expense.
Museums: Tokyo has a wealth of museums catering to various interests. The Tokyo National Museum, Edo-Tokyo Museum, and National Museum of Emerging Science and Innovation (Miraikan) all have discounted or free admission days.
Shopping

100 Yen Shops: These budget-friendly stores, such as Daiso and Seria, sell a variety of household items, souvenirs, and snacks for just 100 yen (plus tax) each. Stock up on unique Japanese gifts, stationery, and travel essentials without breaking the bank.
Don Quijote: Also known as "Donki," this discount store chain offers a vast selection of goods, from electronics to clothing and food, at affordable prices. Don Quijote is the perfect place to find souvenirs, Japanese snacks, and unique items at a bargain.
Thrift Stores: Tokyo is home to numerous thrift stores and vintage shops, particularly in areas like Shimokitazawa, Koenji, and Harajuku. These stores offer fashionable clothing, accessories, and shoes at discounted prices. Some popular thrift stores include Mode Off, Chicago, and Kinji.
Electronics: If you're in search of electronics, head to Akihabara, Tokyo's electronic district. Here, you'll find a wide variety of gadgets, games, and electronic devices at competitive prices. Visit stores like Yodobashi Camera and Bic Camera for the best deals.
Bookstores: For budget book lovers, Jimbocho is a must-visit destination. This area, known as Tokyo's "Book Town," is home to countless used bookstores, many of which offer English-language books at affordable prices. Explore the narrow streets and discover hidden gems at stores like Kitazawa Bookstore and Sanseido Books.
Entertainment and Nightlife

Karaoke: No trip to Tokyo is complete without a karaoke session. Karaoke establishments like Karaoke-kan and Big Echo offer affordable private rooms, making it a perfect budget-friendly activity. Look out for discounts and all-you-can-drink deals during off-peak hours.
Arcades: Japanese arcades are an inexpensive and entertaining way to spend an evening. Play classic games, rhythm games, or try your luck at claw machines. Popular arcades include Taito Station, Sega, and Round 1.
Izakayas: Izakayas are Japanese-style pubs that offer food and drinks at reasonable prices. Share a variety of small dishes with friends while sipping on reasonably priced beer, sake, or shochu. Chain izakayas like Torikizoku and Watami provide a budget-friendly and authentic experience.
Day Trips

Kamakura: Just an hour south of Tokyo, Kamakura is a historic seaside town known for its temples and the Great Buddha statue. Enjoy a day of sightseeing, hiking, and beach relaxation. Access Kamakura using the affordable Enoshima-Kamakura Free Pass, which covers round-trip transportation and unlimited train rides within the area.
Nikko: Nikko, a UNESCO World Heritage Site, is home to the stunning Toshogu Shrine and beautiful natural scenery. To save on transportation costs, consider purchasing the Nikko All Area Pass, which includes round-trip train fare and unlimited bus rides within Nikko.
Hakone: Famous for its hot springs and views of Mount Fuji, Hakone is a popular day trip destination. The Hakone Free Pass provides round-trip transportation from Tokyo and unlimited use of buses, trains, and cable cars within Hakone.
In conclusion, Tokyo can be an affordable destination for budget travelers with careful planning and consideration. By utilizing cost-saving measures for transportation, accommodation, dining, sightseeing, and shopping, you can experience the best of this dynamic city without breaking the bank. Follow our Tokyo Travel Guide on a Budget to make the most of your visit to Japan's captivating capital.