Top 5 Places for your Next Remote Work in South America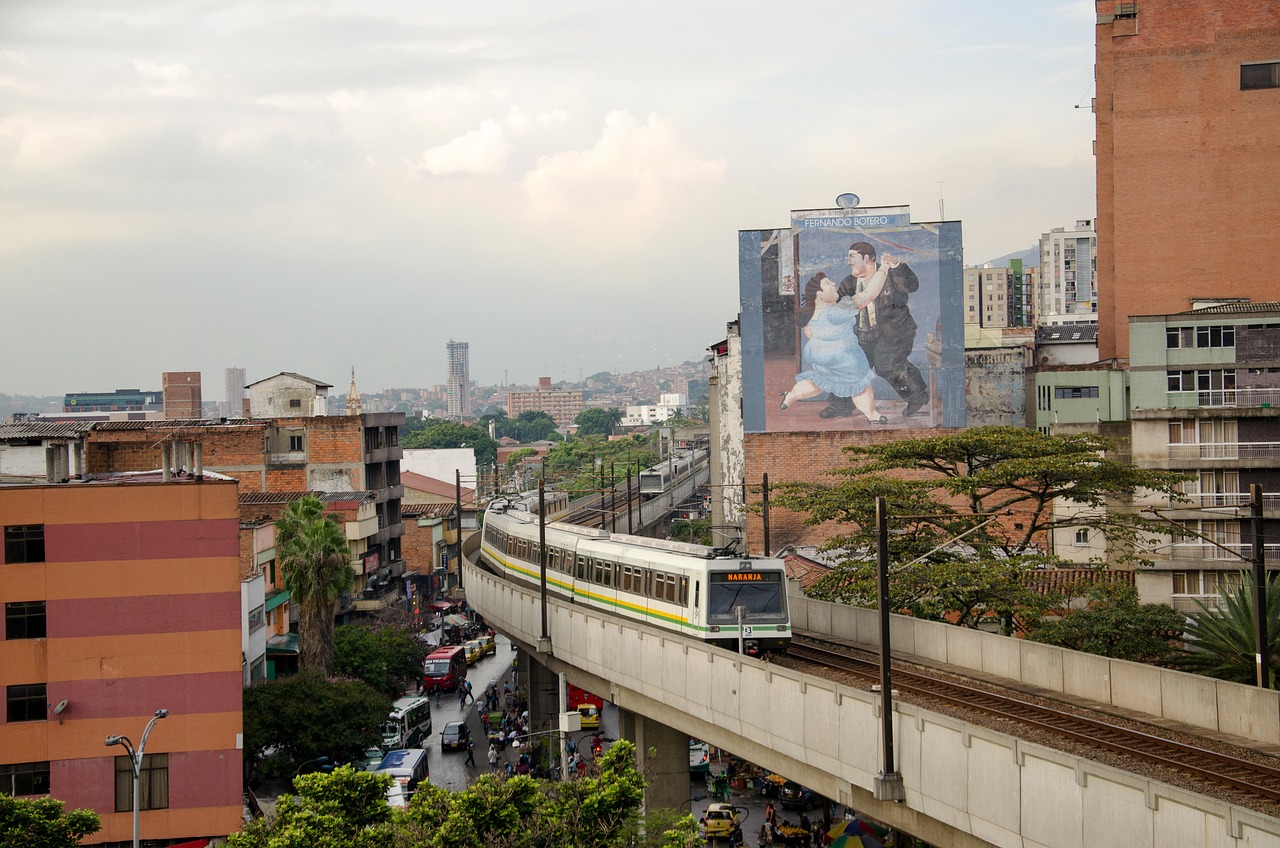 South America, a vast continent known for its diverse landscapes, vibrant culture, and rich history, has recently emerged as a popular destination for digital nomads seeking a workation. With its affordable cost of living, thriving coworking spaces, and amazing natural attractions, it's no surprise that South America has become a hotspot for location-independent professionals. In this article, we will explore the top five South American destinations for your next workation, taking into consideration factors such as connectivity, coworking spaces, and lifestyle.
Medellin, Colombia

Medellin, the City of Eternal Spring, has been attracting digital nomads for years, thanks to its pleasant climate, friendly locals, and rapidly evolving tech scene. This city is an ideal destination for remote workers who want to enjoy the perks of urban living while being surrounded by stunning natural landscapes.
Connectivity and Coworking Spaces:

With a growing number of coworking spaces and excellent internet connectivity, Medellin is well-equipped to cater to the needs of digital nomads. Selina, a popular coworking space in the city, offers a range of facilities and events for remote workers. Other notable coworking spaces include Espacio and WeWork.
Lifestyle and Attractions:

Medellin's vibrant culture, thriving food scene, and lively nightlife make it an attractive destination for digital nomads. The city is surrounded by lush green mountains, offering ample opportunities for outdoor activities such as hiking, mountain biking, and paragliding. Medellin is also well-connected to other popular tourist destinations in Colombia, making weekend getaways a breeze.
Cusco, Peru

Cusco, the former capital of the Inca Empire, is a city steeped in history and surrounded by the breathtaking Andes mountains. This UNESCO World Heritage Site has become increasingly popular among digital nomads looking for a unique workation experience.
Connectivity and Coworking Spaces:

Cusco has a growing number of coworking spaces, with some of the most popular ones being Limbus Resto Bar and CoWorking Cusco. These spaces provide strong Wi-Fi connections, comfortable workspaces, and a supportive community of like-minded individuals.
Lifestyle and Attractions:

Cusco offers a rich cultural experience, with its cobblestone streets, ancient ruins, and vibrant local markets. The city is also the gateway to the famous Machu Picchu, offering digital nomads the opportunity to explore one of the world's most iconic archaeological sites during their downtime. The Sacred Valley, just a short drive from Cusco, is another must-visit destination for those interested in outdoor activities like hiking, mountain biking, and horseback riding.
Buenos Aires, Argentina

Buenos Aires, often referred to as the Paris of South America, is a cosmopolitan city known for its stunning architecture, passionate tango culture, and delicious cuisine. With its European charm and bustling urban scene, it's no wonder that Buenos Aires is a favorite destination among digital nomads.
Connectivity and Coworking Spaces:

The city has numerous coworking spaces catering to remote workers, with popular options including La Maquinita, AreaTres, and WeWork. Buenos Aires also has excellent internet connectivity, ensuring that digital nomads can work seamlessly from cafes, parks, and other public spaces.
Lifestyle and Attractions:

Buenos Aires offers a mix of cultural attractions, from art galleries and museums to tango shows and soccer games. The city's food scene is a major draw for digital nomads, with traditional Argentinean dishes like empanadas and asado to be enjoyed alongside international cuisine. For those looking to unwind, Buenos Aires has numerous parks, such as the Palermo Parks and Reserva Ecológica Costanera Sur, where you can relax, exercise, or take part in outdoor activities. The city is also well-connected to other destinations in Argentina and neighboring countries, allowing digital nomads to explore places like Patagonia, Mendoza, and Uruguay during their time off.
Florianópolis, Brazil

Florianópolis, also known as the "Magic Island," is a picturesque city located on the island of Santa Catarina in southern Brazil. Known for its stunning beaches, lush landscapes, and vibrant surf culture, Florianópolis is a paradise for digital nomads who enjoy a laid-back coastal lifestyle.
Connectivity and Coworking Spaces:

While Florianópolis is not as well-known for its coworking spaces as some other South American cities, it does have a few options like Nex Coworking and Impact Hub. The city also offers good internet connectivity, allowing digital nomads to work from beachfront cafes or even right on the sand.
Lifestyle and Attractions:

Florianópolis offers an incredible range of outdoor activities, from surfing and swimming to hiking and paragliding. The city is home to more than 40 beautiful beaches, making it an ideal destination for those who love sun, sand, and water sports. Additionally, the local cuisine, which features delicious seafood and traditional Brazilian dishes, is a highlight for many visitors.
Santiago, Chile

Santiago, the vibrant capital of Chile, is situated in a valley surrounded by the majestic Andes and the Chilean Coastal Range. This bustling metropolis has a thriving startup scene, excellent infrastructure, and a growing number of coworking spaces, making it an attractive destination for digital nomads.
Connectivity and Coworking Spaces:

Santiago has a well-developed network of coworking spaces, including popular options like Co-Work Latam, Urban Station, and WeWork. These spaces provide fast internet connections, a comfortable working environment, and a sense of community for remote workers. The city also has reliable public Wi-Fi and excellent 4G coverage.
Lifestyle and Attractions:

Santiago boasts a rich cultural scene, with numerous museums, galleries, and theaters to explore. The city has a diverse culinary landscape, featuring local Chilean cuisine as well as international flavors. Outdoor enthusiasts can take advantage of Santiago's proximity to the Andes for skiing or snowboarding during the winter months, while wine lovers can explore the nearby vineyards and wineries in the Maipo Valley.
Conclusion:
South America offers digital nomads a diverse range of workation destinations, each with its unique charm, thriving coworking spaces, and excellent connectivity. Whether you're drawn to the historical allure of Cusco, the coastal paradise of Florianópolis, or the urban energy of Buenos Aires, you're sure to find the perfect South American destination for your next workation.