What is the most visited beach in the US?
The most visited beach in the United States is Myrtle Beach, located in South Carolina​1​. Known for its beautiful shoreline, warm climate, and an array of recreational activities, Myrtle Beach has become a top destination for both domestic and international tourists.
Myrtle Beach, South Carolina, is a hub of excitement, adventure, and relaxation, nestled in the heart of the Grand Strand, a 60-mile stretch of sandy beaches along the Atlantic coastline. This vibrant city blends southern charm with seaside fun and has been a favorite vacation destination for decades, offering a plethora of activities for all ages and interests.
Getting There and Around
Myrtle Beach is accessible by road, air, and sea. Myrtle Beach International Airport serves domestic flights, while nearby Charleston International Airport offers international connections. The city is also well-served by Interstates and highways, making it a popular road trip destination.
Once you're in Myrtle Beach, getting around is a breeze. The Coast RTA bus service covers most areas of interest. Car rentals, taxis, and ride-share services are readily available, while cycling or walking provides a leisurely pace to soak in the scenic beauty.
Accommodation Options
Accommodations in Myrtle Beach range from luxury resorts to budget-friendly motels, vacation rentals, and campgrounds. Oceanfront hotels offer stunning views and easy beach access. For a more secluded experience, vacation rentals in residential neighborhoods provide a home-away-from-home atmosphere.
Attractions and Activities
Myrtle Beach's crown jewel is undoubtedly its vast, sandy beach, ideal for sunbathing, swimming, surfing, and fishing. The oceanfront Myrtle Beach Boardwalk, punctuated by the SkyWheel, offers panoramic views of the Atlantic and the city.
Beyond the beach, the city is teeming with attractions. Family Kingdom Amusement Park offers classic seaside entertainment, while the Myrtle Beach State Park provides peaceful, natural surrounds. Golfers will be spoiled for choice with over 100 courses in the area, and shoppers can explore a variety of outlets, boutiques, and the unique Myrtle Beach Boardwalk.
A visit to Broadway at the Beach is a must, with its array of shops, restaurants, theaters, and attractions such as Ripley's Aquarium and WonderWorks. For a taste of the local culture, head to the historic district of Conway or the charming Murrells Inlet, the "Seafood Capital of South Carolina."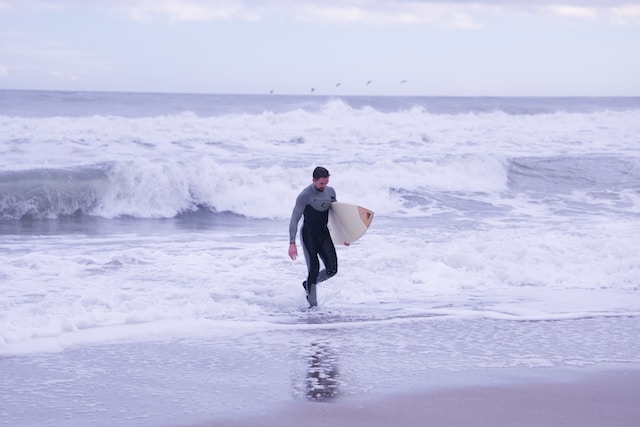 Dining and Nightlife
Myrtle Beach's culinary scene is as diverse as its attractions, with an emphasis on fresh, local seafood. Sample the famous Calabash-style seafood, named after the nearby town of Calabash, NC, where the style of lightly breaded, fried seafood originated. For a different taste, BBQ joints, international cuisine, and farm-to-table restaurants are plentiful.
As the sun sets, Myrtle Beach comes alive with a vibrant nightlife. Enjoy live music at the Carolina Opry, go dancing at one of the many clubs, or relax with a beachfront cocktail.
Events and Festivals
Myrtle Beach hosts numerous events throughout the year, from music festivals to car shows. The Carolina Country Music Fest in June brings a stellar lineup of country's biggest stars. In the fall, the St. John's Greek Festival celebrates Greek culture with food, dance, and music.
Tips for Travelers
Myrtle Beach is busiest during the summer months, but the shoulder seasons (spring and fall) offer mild weather and fewer crowds. Be sure to pack sunscreen and beach gear, but if you forget anything, there are plenty of beachwear stores. Remember to respect the beach rules, such as no glass containers and leash laws for pets.
With its sandy shores, endless activities, and southern hospitality, Myrtle Beach offers an unforgettable vacation experience. Whether you're seeking relaxation, adventure, or family fun, you'll find something for you.
In 2023, some highlighted events include the "A Crabby Experience" from June 27 to August 29, the "Pirates & Princesses Breakfast Adventure" which occurs daily, the "Lifting Black Voices: The Rhodes Collection of African-American Art" exhibition from June 27 to September 10, and "The Stick" by Clay Rice from June 27 to September 3. Additionally, annual events like the Food Truck Festival, Carolina Country Music Fest, Myrtle Beach Marathon, and various fishing competitions continue to draw crowds. Sports enthusiasts can cheer for the local professional baseball team, the Myrtle Beach Pelicans, or attend collegiate basketball events at Coastal Carolina University. For those who enjoy music, outdoor live concerts under the stars are a recurrent feature​1​.
Whether you plan to visit for a weekend or a longer stay, Myrtle Beach promises a blend of natural beauty, rich cultural experiences, and exciting entertainment that make it a destination worth exploring.