What to Eat in Chicago, Food and Drink, Dishes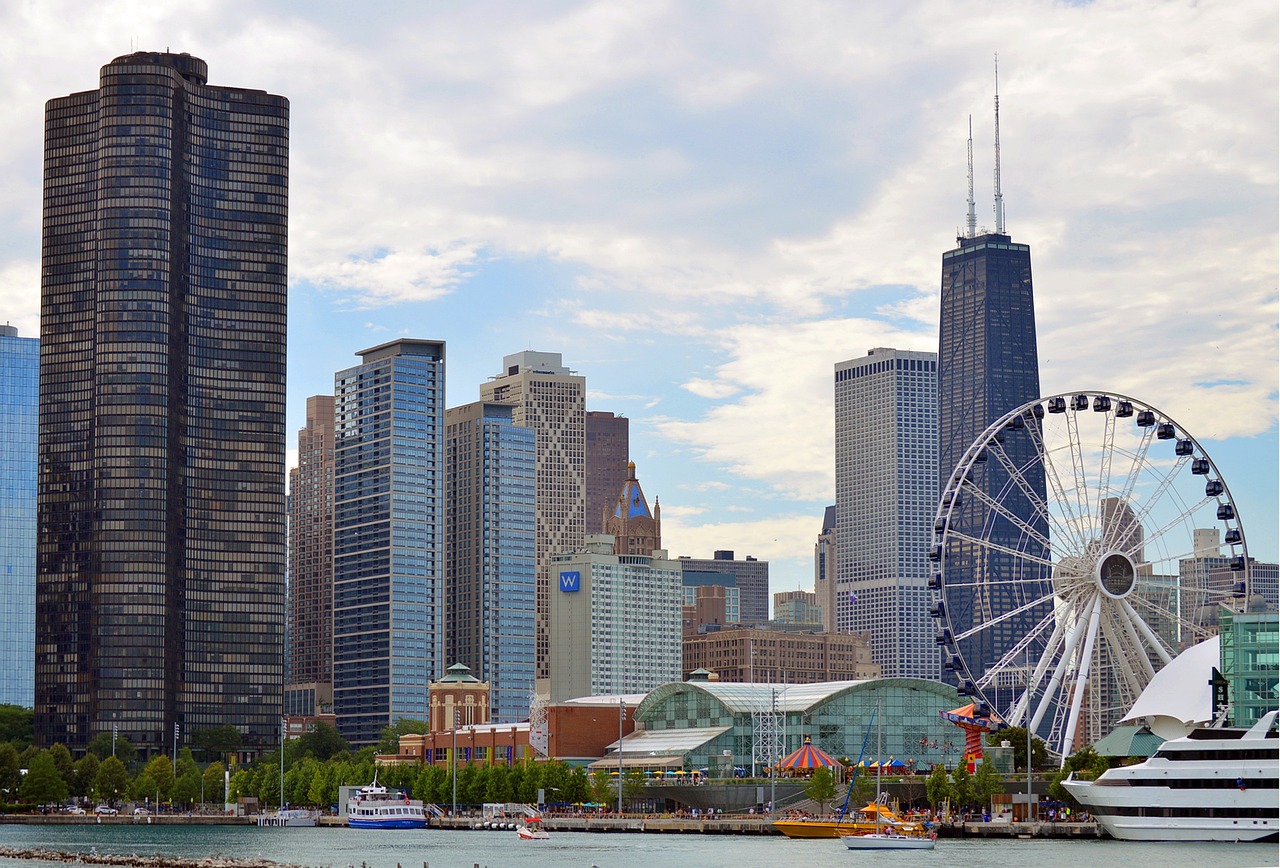 Chicago, known as the Windy City, is a bustling metropolis with a rich culinary heritage that encompasses a diverse range of flavors, cuisines, and dining experiences. From its deep-dish pizza to its famous Chicago-style hot dogs, the city offers a smorgasbord of delicious dishes and beverages that reflect its multicultural roots and innovative spirit. In this comprehensive guide, we will explore 20 iconic Chicago foods and drinks that you must try when visiting the city.
Deep-Dish Pizza

No trip to Chicago would be complete without indulging in the city's most famous culinary creation, deep-dish pizza. Characterized by its thick, buttery crust and generous layers of cheese, sauce, and toppings, deep-dish pizza is a hearty and satisfying meal that will leave you craving more. Some of the best places to enjoy this Chicago classic include Lou Malnati's, Gino's East, Giordano's, and Pequod's Pizza.
Chicago-Style Hot Dog

The Chicago-style hot dog is another iconic dish that you must try during your visit. Served in a steamed poppy seed bun, the all-beef frankfurter is topped with yellow mustard, neon-green relish, chopped white onions, fresh tomato slices, a kosher dill pickle spear, sport peppers, and a dash of celery salt. Steer clear of ketchup, as it's considered a faux pas in the Windy City. Notable spots to grab a Chicago-style hot dog include Portillo's, Superdawg Drive-In, and Gene & Jude's.
Italian Beef Sandwich

A savory and juicy treat, the Italian beef sandwich is another beloved Chicago staple. Thinly sliced, seasoned roast beef is piled high on a crusty Italian roll, topped with sautéed green peppers and spicy giardiniera (a mix of pickled vegetables), and then dipped in the meat's flavorful juices. Al's Beef, Mr. Beef, and Johnnie's Beef are among the top purveyors of Italian beef sandwiches in the city.
Garrett Popcorn

For a quintessential Chicago snack, look no further than Garrett Popcorn. This renowned popcorn shop, founded in 1949, offers a signature blend known as the "Garrett Mix," which combines sweet caramel popcorn with savory cheese popcorn. The irresistible combination of flavors and textures has made Garrett Popcorn a must-try for both locals and visitors alike.
Jibarito

Created by Chicago's Puerto Rican community, the jibarito is a unique sandwich that uses fried plantains instead of bread. The crispy plantains are filled with seasoned meat (typically steak, chicken, or pork), lettuce, tomato, cheese, and a garlicky mayonnaise. This delicious and inventive dish can be found at various Puerto Rican restaurants and food trucks throughout the city, such as Jibaritos y Más and La Bomba.
Chicken Vesuvio

Chicken Vesuvio is a flavorful Italian-American dish that originated in Chicago. The dish consists of tender, roasted chicken pieces cooked with garlic, white wine, olive oil, oregano, and peas, often served with crispy, oven-roasted potatoes. The result is a mouthwatering, fragrant meal that can be enjoyed at numerous Italian restaurants in Chicago, including Harry Caray's Italian Steakhouse and Club Lucky.
Pierogi

As a testament to Chicago's vibrant Polish community, pierogi are a popular dish in the city. These delicate, crescent-shaped dumplings are filled with a variety of ingredients, such as potatoes, cheese, meat, mushrooms, or fruit, and are typically boiled and then pan-f
ried until golden brown. Served with sour cream and sometimes topped with sautéed onions or bacon bits, pierogi are a delicious and comforting meal. Some of the best places to enjoy pierogi in Chicago include Pierogi Heaven, Smak-Tak, and Kasia's Deli.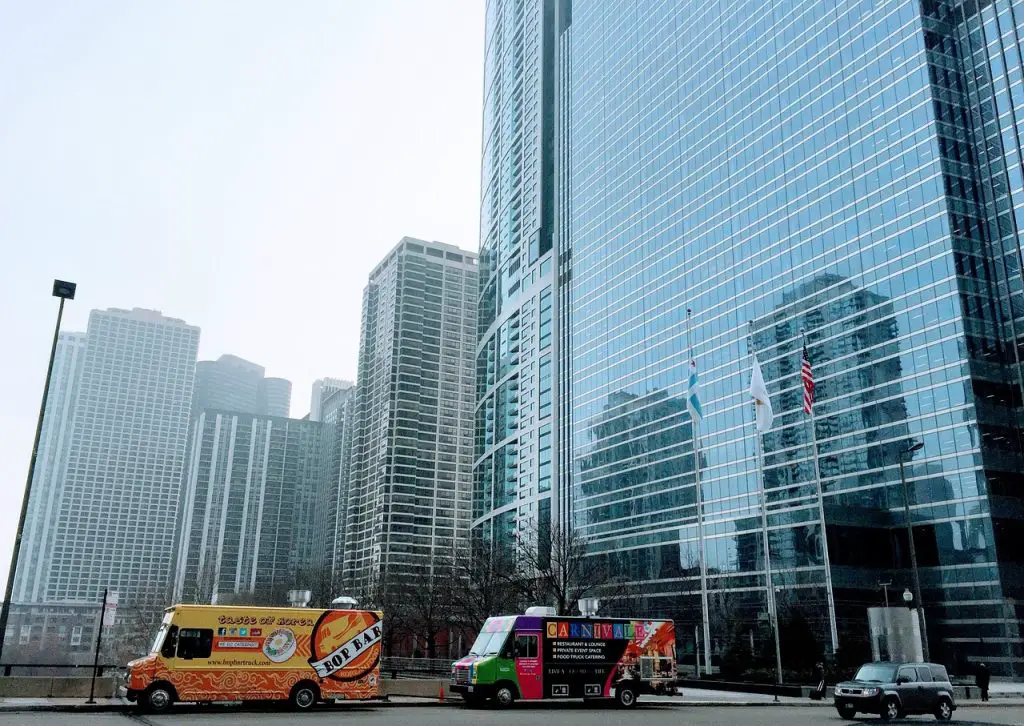 Chicago-Style Thin-Crust Pizza

While deep-dish pizza tends to steal the spotlight, Chicago-style thin-crust pizza is another local favorite. This pizza features a thin, cracker-like crust, topped with cheese, tomato sauce, and a variety of toppings, and is cut into squares instead of the traditional wedge-shaped slices. Vito & Nick's, Pat's Pizza, and Marie's Pizza & Liquors are among the top spots to try this underrated Chicago delicacy.
Shrimp DeJonghe

A classic Chicago dish with Belgian roots, Shrimp DeJonghe features succulent shrimp baked in a rich, garlicky, breadcrumb-laden butter sauce. The dish is typically served as an appetizer or main course and can be found at many seafood and steak restaurants throughout the city, such as Hugo's Frog Bar & Fish House and Shaw's Crab House.
Maxwell Street Polish

The Maxwell Street Polish is a Chicago-style grilled or fried Polish sausage sandwich, named after the historic Maxwell Street Market where it was first sold. Served on a bun with grilled onions and yellow mustard, this flavorful sausage sandwich is a beloved street food classic. Jim's Original and Express Grill are two popular establishments that serve up authentic Maxwell Street Polish sausages.
Chicago-Style Barbecue

Chicago has its own unique barbecue style, characterized by rib tips and hot links, slow-smoked over wood and served with a thick, sweet, and tangy sauce. For a taste of authentic Chicago-style barbecue, head to Lem's Bar-B-Q, Smoque BBQ, or Uncle J's Barbecue, where you'll find mouthwatering smoked meats that will satisfy any barbecue lover's cravings.
Gyros

Thanks to its thriving Greek community, Chicago is a fantastic place to enjoy gyros, a popular Greek street food. Made from seasoned, marinated meat (typically lamb, beef, or chicken) cooked on a vertical rotisserie, gyros are thinly sliced and served in a warm pita with tomatoes, onions, and a creamy tzatziki sauce. Some of the best places to indulge in gyros include Central Gyros, Mr. Greek Gyros, and The Parthenon.
Corned Beef Sandwich

Corned beef is a Chicago deli staple, and the city is home to some legendary corned beef sandwiches. Tender, flavorful slices of corned beef are stacked high on rye bread, often accompanied by mustard or Thousand Island dressing, and sometimes topped with coleslaw or sauerkraut. Visit Manny's Cafeteria & Delicatessen, The Corned Beef Factory, or Fumare Meats for an unforgettable corned beef sandwich experience.
Tamales

Influenced by its Mexican community, tamales are another must-try dish in Chicago. These steamed corn masa parcels are filled with a variety of ingredients, such as seasoned meat, vegetables, or cheese, and wrapped in a corn husk. Tamales can be found at numerous Mexican restaurants and food trucks throughout the city, including La Casa Del Pueblo, Dia De Los Tamales, and Yvolina's Tamales.
Malört

A visit to Chicago wouldn't be complete without trying Malört, a bitter wormwood-based liqueur that has a polarizing reputation. Loved by some and reviled by others, Malört is often described as having a unique, medicinal, and intensely bitter flavor. Despite its divisive taste, it has become a beloved local tradition and a rite of passage for visitors to the city. Malört is typically consumed as a shot, either on its own or as part of a cocktail. If you're brave enough to give it a try, you can find Malört at many bars and taverns throughout Chicago, such as Nisei Lounge, The Long Room, and Lottie's Pub.
Paczki

Another nod to Chicago's Polish heritage, paczki are doughnuts with a twist. These indulgent, deep-fried pastries are filled with various sweet fillings like fruit preserves, custard, or sweet cheese, and are then dusted with powdered sugar or glazed. Traditionally enjoyed on Fat Tuesday (the day before the Christian season of Lent begins), paczki are now available year-round at many Chicago bakeries, including Alliance Bakery, Delightful Pastries, and Dinkel's Bakery.
Chicago-Style Popcorn

In addition to Garrett Popcorn, Chicago-style popcorn can be found at various popcorn shops around the city. This addictive snack is a mix of caramel corn and cheddar cheese popcorn, offering a delightful combination of sweet and savory flavors. Other popular popcorn shops serving their version of Chicago-style popcorn include Popcorn Asylum, Kernel's Gourmet Popcorn, and Candyland.
Italian Ice

Italian ice is a refreshing, summertime treat that is popular in Chicago. This frozen dessert, made from fruit juice or flavored syrup, has a smooth, sorbet-like texture and is typically served in a paper cup. Mario's Italian Lemonade, Miko's Italian Ice, and Annette's Homemade Italian Ice are among the top spots to enjoy this cool and fruity delight.
Craft Beer

Chicago has a thriving craft beer scene, with numerous breweries producing innovative and flavorful brews. While visiting the city, be sure to sample some local beers at popular breweries such as Revolution Brewing, Half Acre Beer Company, and Goose Island Beer Co. Many bars and restaurants around the city also offer a wide selection of local craft beers on tap or in bottles.
Steakhouses

Chicago is known for its steakhouses, where you can enjoy mouthwatering cuts of meat in elegant and historic settings. From classic establishments like Gene & Georgetti and Gibson's Bar & Steakhouse to more contemporary spots like Bavette's Bar & Boeuf and Swift & Sons, Chicago's steakhouses offer a memorable dining experience for meat lovers.
Conclusion
With its diverse culinary offerings, Chicago is a food lover's paradise. From iconic dishes like deep-dish pizza and Chicago-style hot dogs to the lesser-known but equally delicious pierogi and jibaritos, the city's food scene is a reflection of its rich cultural tapestry. As you explore Chicago, be sure to sample these delicious dishes and drinks that are an integral part of the city's culinary identity.