A Guide to Prague for Digital Nomads
Prague, the capital of the Czech Republic, has become a top destination for digital nomads in recent years, thanks to its rich history, vibrant culture, and affordable cost of living. This guide will provide an overview of what digital nomads can expect when living and working in Prague, including accommodation options, co-working spaces, networking opportunities, and leisure activities.
I. Setting Up in Prague
Visa and residency

EU/EEA citizens can live and work in the Czech Republic without a visa. For non-EU/EEA citizens, a tourist visa (Schengen visa) allows for a stay of up to 90 days within a 180-day period. To stay longer, you'll need to apply for a long-term visa or residence permit, such as the Zivno visa (freelance visa), which requires proof of income, health insurance, and registration with the local trade office.
Finding accommodation

There are various accommodation options for digital nomads in Prague, ranging from short-term rentals and shared apartments to serviced apartments and Airbnb listings. Popular neighborhoods for expats and digital nomads include Vinohrady, Zizkov, and Holesovice. Prices vary depending on location and amenities, but expect to pay between 600 and 1200 EUR per month for a one-bedroom apartment.
Setting up a bank account

Opening a bank account in the Czech Republic can be done easily, even as a non-resident. You'll need your passport and proof of address, which can be a rental agreement or utility bill. Major banks in Prague include Ceska Sporitelna, Komercni Banka, and CSOB. Most banks offer online banking services and English-speaking customer support.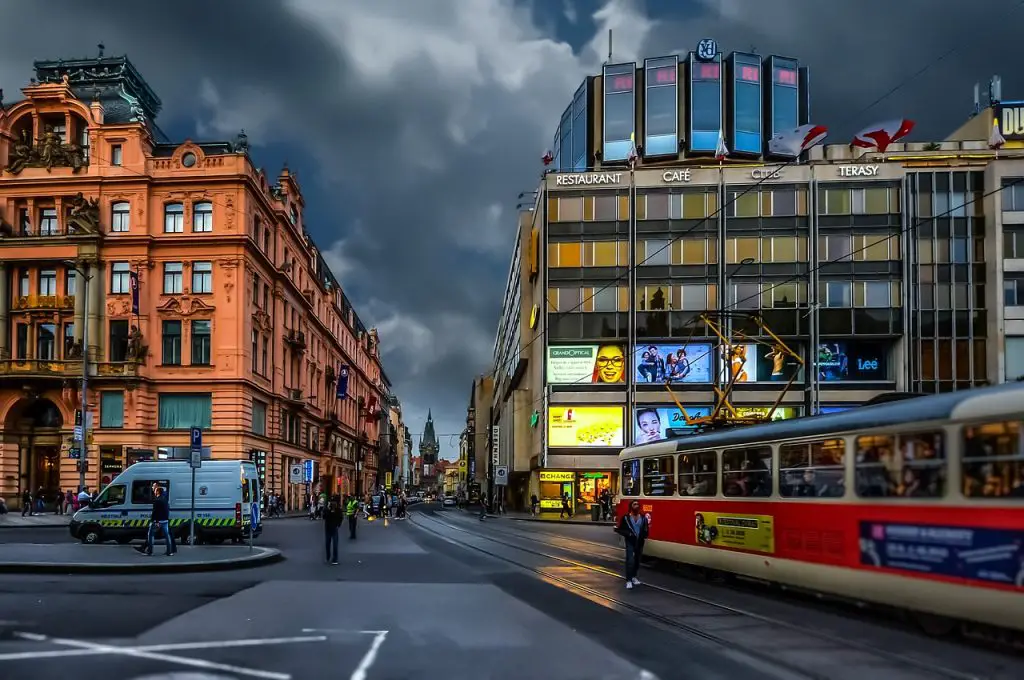 Getting a local SIM card

To stay connected while in Prague, you'll need a local SIM card. There are several mobile providers to choose from, such as Vodafone, O2, and T-Mobile. Prepaid plans are available with various data and call options. You can purchase a SIM card at the provider's store or at local electronic shops.
II. Working in Prague
Coworking spaces

Prague has a thriving coworking scene, offering numerous options for digital nomads seeking a productive work environment. Some popular coworking spaces in Prague include:
Opero: Located in the heart of Old Town, Opero offers a stylish workspace with 24/7 access, meeting rooms, and networking events.

Locus Workspace: A cozy coworking space in the Vinohrady neighborhood, Locus Workspace offers flexible membership plans, private offices, and regular community events.

Impact Hub: With several locations in Prague, Impact Hub provides a collaborative workspace for entrepreneurs and freelancers, along with workshops and networking opportunities.

Cafes and coffee shops

If you prefer working from cafes, Prague has an abundance of coffee shops with free Wi-Fi and comfortable workspaces. Some popular choices among digital nomads include:
Muj Salek Kavy: A spacious cafe in the Karlin district, known for its excellent coffee and relaxed atmosphere.

Kavarna Co Hleda Jmeno: A trendy cafe in Vinohrady, offering a quiet workspace, delicious coffee, and a variety of pastries.

EMA Espresso Bar: Located near the city center, EMA is a popular spot for remote workers and offers a selection of specialty coffees and light bites.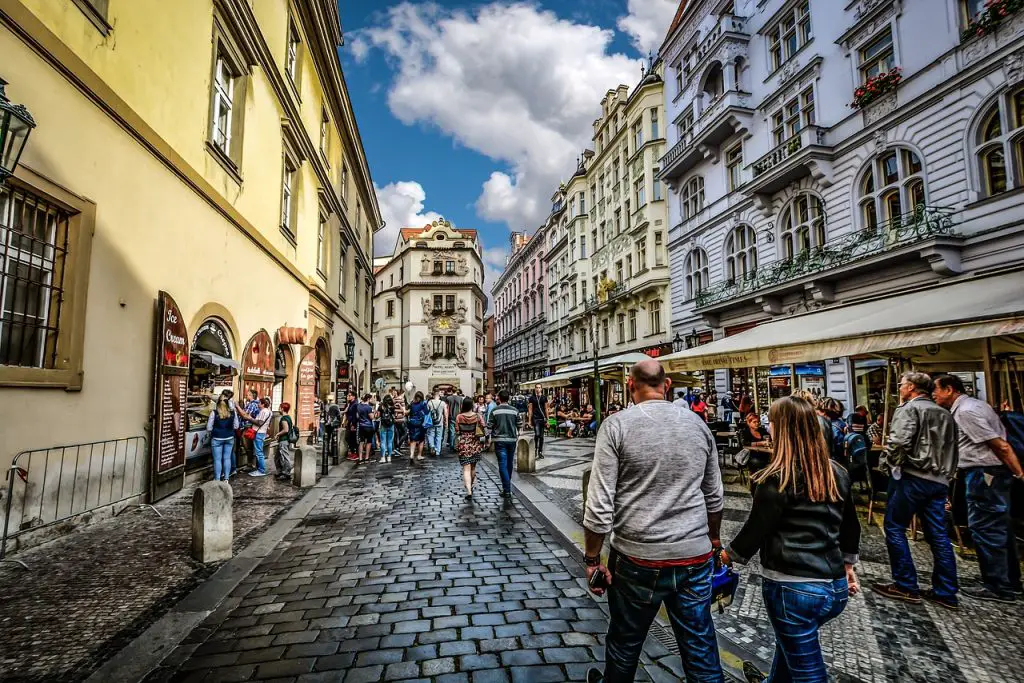 III. Networking and Socializing
Meetups and networking events

Connecting with fellow digital nomads and expats in Prague is easy, thanks to a variety of networking events and meetups. Some popular options include
Internations: A global community for expats and digital nomads, Internations organizes regular social events, networking meetups, and interest-based groups in Prague.

Prague Entrepreneurs Meetup: This group hosts events focused on entrepreneurship, startups, and business, providing an excellent opportunity to network with like-minded professionals.

Language Exchange Prague: Ideal for those looking to practice and improve their language skills, this group organizes regular language exchange events in a relaxed social setting.

Facebook groups

Joining local Facebook groups can help you connect with other digital nomads, ask for advice, and stay informed about events in Prague. Some popular Facebook groups include:
Expats in Prague: A community for expats and digital nomads in Prague, offering advice, recommendations, and event listings.

Digital Nomads Prague: A group specifically for digital nomads living and working in Prague, with regular updates on co-working spaces, networking events, and accommodation options.

Crowdsauce.cz: A group for English-speaking expats in the Czech Republic, providing a platform for members to share advice, resources, and job opportunities.

IV. Exploring Prague and Beyond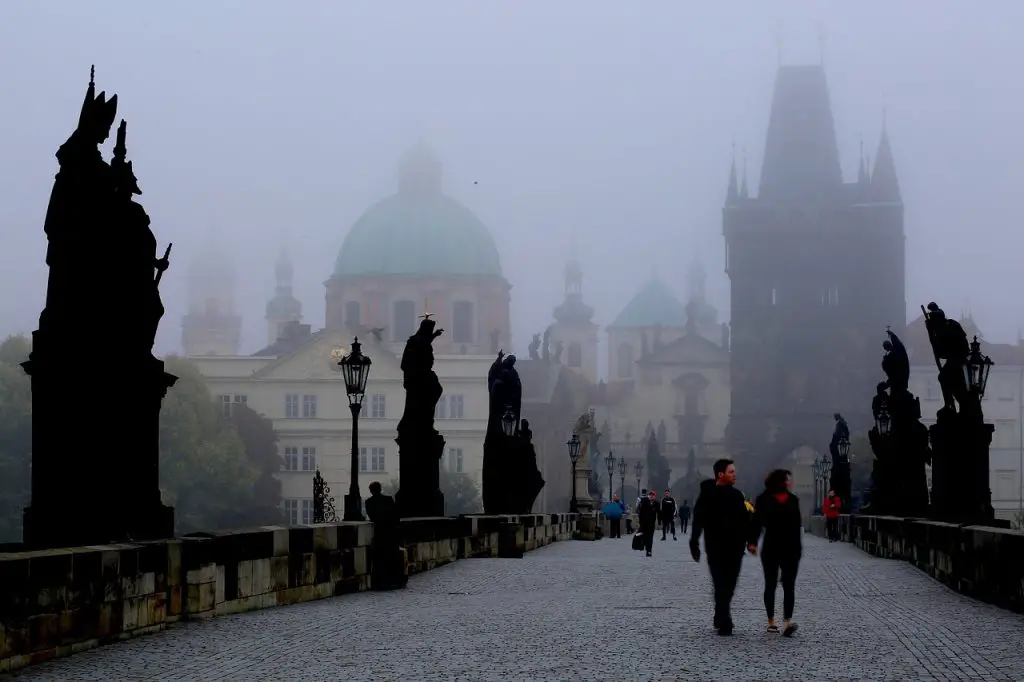 Sightseeing

Prague is famous for its historic sites, stunning architecture, and vibrant culture. Make sure to explore some of the city's top attractions, such as:
Prague Castle: A UNESCO World Heritage site, this impressive complex is home to the St. Vitus Cathedral, the Royal Palace, and the Golden Lane.

Charles Bridge: A historic stone bridge spanning the Vltava River, lined with statues and offering picturesque views of the city.

Old Town Square: The heart of Prague's historic center, the Old Town Square is surrounded by colorful baroque buildings, the Astronomical Clock, and various cafes and restaurants.

Outdoor activities

For those looking to enjoy the outdoors, Prague offers numerous parks and green spaces, such as:
Letna Park: A popular park overlooking the city, offering walking paths, a beer garden, and the iconic Metronome sculpture.

Petrin Hill: A wooded hill featuring the Petrin Tower, a rose garden, and stunning views of Prague.

Divoka Sarka: A nature reserve on the outskirts of Prague, providing hiking and biking trails, swimming spots, and picturesque landscapes.

Day trips

Prague's central location makes it an ideal base for exploring the surrounding regions. Consider taking day trips to destinations such as:
Kutna Hora: A historic town known for its Gothic architecture, including the Sedlec Ossuary, a unique chapel decorated with human bones.

Cesky Krumlov: A UNESCO World Heritage site, this picturesque town features a castle, charming streets, and the Vltava River.

Karlstejn Castle: A 14th-century Gothic castle located just a short train ride from Prague, offering guided tours and scenic views.

Conclusion
Prague is an attractive destination for digital nomads, offering a high quality of life, affordable living costs, and a rich cultural experience. By following this guide, you'll be well-prepared to navigate the practical aspects of living and working in Prague, as well as making the most of the networking opportunities and leisure activities available in this enchanting city.