Anime Japan Travel User Guide
Japan, the birthplace of anime and manga, is a dream destination for countless fans around the world. With its rich cultural history and cutting-edge technology, the country offers a unique blend of traditional and modern experiences for anime enthusiasts. In this comprehensive guide, we'll cover the top cities, attractions, and events that every otaku should include in their Anime Japan Travel itinerary, as well as practical tips and recommendations to make the most of your trip.
Tokyo: The Heart of Anime Culture

Tokyo, Japan's bustling capital, is a must-visit destination for anime fans. The city is home to numerous attractions, shops, and events that cater to the otaku community.
A. Akihabara
Akihabara, also known as "Akiba" or "Electric Town," is Tokyo's famous electronics and anime district. This vibrant neighborhood is packed with stores selling anime merchandise, manga, and electronics. Key attractions in Akihabara include:
Mandarake Complex: A massive eight-story store offering a wide range of pre-owned anime and manga merchandise, including collectibles, action figures, and doujinshi.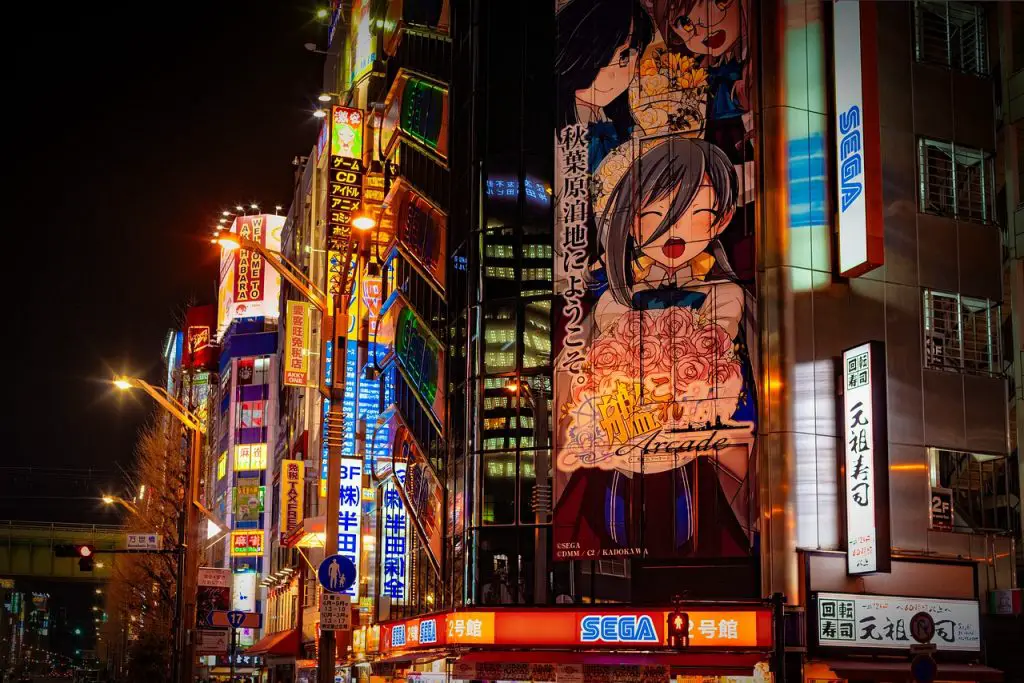 Animate: Japan's largest chain of anime and manga stores, featuring multiple floors of merchandise, including DVDs, Blu-rays, CDs, and more.

Super Potato: A retro video game store with an impressive collection of classic consoles and games.

Gachapon Kaikan: A store dedicated to gachapon (capsule toy) machines, offering hundreds of options for collectors.
B. Ikebukuro
Ikebukuro is another popular destination for anime and manga enthusiasts. The Sunshine City complex, in particular, offers several attractions for otaku, including:
J-World Tokyo: An indoor theme park dedicated to popular Shonen Jump series such as One Piece, Naruto, and Dragon Ball.

Pokemon Center Mega Tokyo: The largest Pokemon store in Japan, offering a wide range of exclusive merchandise and limited-edition items.

Animate Sunshine: A branch of the popular Animate store, featuring seven floors of anime and manga-related goods.

C. Odaiba
Odaiba is a man-made island in Tokyo Bay, known for its futuristic architecture and entertainment attractions. Anime fans should not miss:
Gundam Factory Yokohama: Home to the life-size, moving Gundam statue, as well as a museum and a shop dedicated to the iconic mecha series.

Palette Town: A shopping and entertainment complex featuring a variety of anime and manga-themed attractions, such as the One Piece Tower.

Kyoto: A Glimpse of Traditional Japan

While Kyoto may be best known for its historical sites and temples, the city also has a thriving anime and manga scene. Key attractions in Kyoto include:
Kyoto International Manga Museum: One of the largest manga libraries in the world, featuring over 300,000 items, including international manga and a vast collection of Japanese manga from the post-WWII era to the present.

Toei Kyoto Studio Park: A theme park and film studio where visitors can explore Edo-period film sets and enjoy various attractions, including the popular Naruto & Boruto Shinobi-Zato area.

Osaka: A Taste of Kansai Otaku Culture

Osaka, Japan's third-largest city, offers a unique Kansai perspective on anime culture. Notable attractions in Osaka include:
Nipponbashi (Den-Den Town): Osaka's answer to Akihabara, Nipponbashi is a lively district with numerous stores selling anime, manga, and electronics.

Universal Studios Japan: This popular theme park features several anime and manga-related attractions, including the Attack on Titan: The Real experience, as well as themed areas dedicated to One Piece, Sailor Moon, and Detective Conan. Universal Studios Japan also hosts seasonal anime events and collaborations.
Hiroshima: Exploring the Otaku Scene in Western Japan

Hiroshima, known for its historical significance and beautiful landscapes, also offers a variety of anime and manga-related attractions. Key points of interest in Hiroshima include:
Hiroshima Manga Library: A public library with a vast collection of manga, including local titles and international bestsellers. Visitors can enjoy reading manga in the library's comfortable reading spaces.

Mazda Zoom-Zoom Stadium: Home to the Hiroshima Toyo Carp baseball team, which has a unique collaboration with the popular anime series Sazae-san. Fans can find exclusive merchandise at the stadium's gift shop.

Anime and Manga Events in Japan

Japan hosts numerous anime and manga events throughout the year, attracting fans from around the world. These events offer unique opportunities to meet creators, purchase limited-edition merchandise, and connect with fellow fans. Some of the most notable events include:
Comiket: Held twice a year in Tokyo, Comiket is the world's largest comic market, featuring thousands of doujinshi (fan-made manga) creators and attracting over half a million visitors per event.

AnimeJapan: One of the largest anime conventions in Japan, AnimeJapan takes place annually in Tokyo and features industry panels, exclusive merchandise, and previews of upcoming anime releases.

World Cosplay Summit: Held in Nagoya, the World Cosplay Summit is an international cosplay event that brings together talented cosplayers from around the globe to compete for the title of World Cosplay Champion.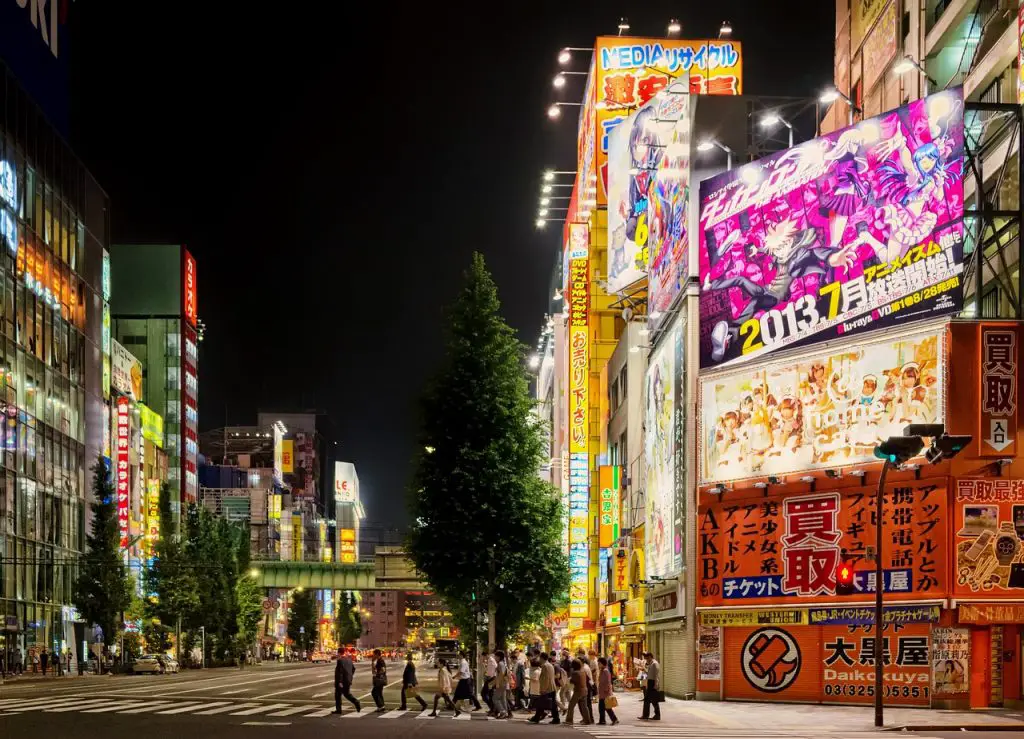 Practical Tips for Anime Japan Travel

To make the most of your Anime Japan Travel experience, consider the following tips:
Learn basic Japanese phrases: While many people in Japan's major cities speak English, knowing some basic Japanese phrases can enhance your interactions with locals and make your trip more enjoyable.

Budget for merchandise: Japan offers a vast array of exclusive anime and manga merchandise, so be prepared to allocate a portion of your budget for shopping.

Plan your trip around events: If possible, schedule your visit to coincide with major anime events or conventions to maximize your otaku experience.

Use Japan Rail Pass: The Japan Rail Pass provides unlimited travel on JR trains for a fixed period, making it a cost-effective way to explore different cities and regions.

Stay connected: Rent a pocket Wi-Fi device or purchase a prepaid SIM card to ensure you have internet access during your trip. This will make it easier to navigate, stay in touch with friends and family, and share your experiences on social media.

Conclusion
Japan offers an unparalleled experience for anime and manga fans, with a wealth of attractions, events, and cultural experiences to discover. By visiting key destinations such as Tokyo, Kyoto, Osaka, and Hiroshima, attending popular events like Comiket and AnimeJapan, and following practical tips for a smooth journey, you can make the most of your Anime Japan Travel adventure and create lasting memories of your ultimate otaku experience.