Belgrade Travel Guide on a Budget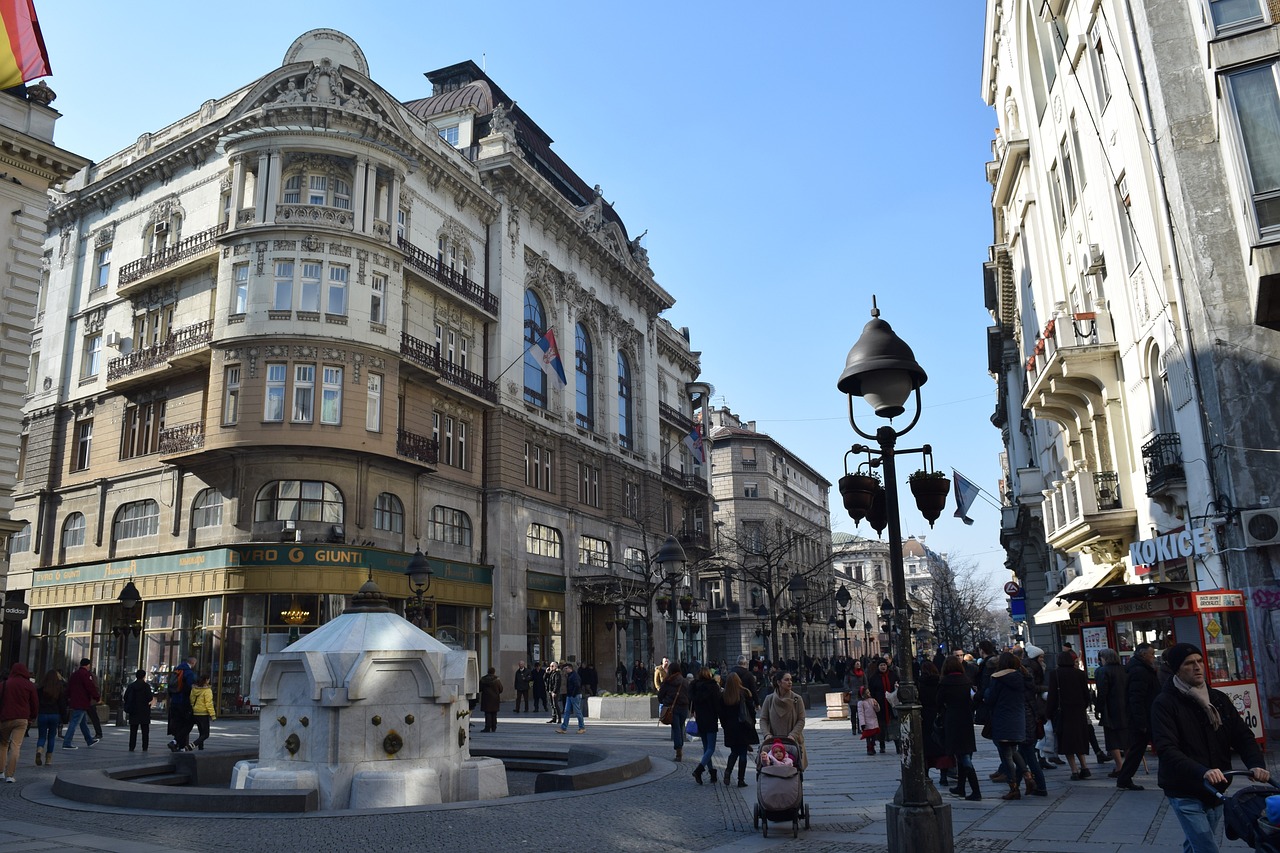 Belgrade, the capital of Serbia, is a fascinating city that boasts a rich history, vibrant culture, and lively nightlife. This travel guide will help you explore Belgrade on a budget, highlighting affordable attractions, accommodations, dining options, and transportation tips. With its unique blend of Eastern and Western influences, Belgrade is sure to charm any traveler seeking an affordable and memorable experience.
Getting to Belgrade

Belgrade's Nikola Tesla Airport (BEG) is the primary international gateway to the city, offering flights from numerous European cities and beyond. To find the best airfare deals, consider using flight comparison websites and booking your tickets well in advance. Alternatively, you can reach Belgrade by bus or train from neighboring countries, which can be more affordable options depending on your departure point.
Getting Around Belgrade

Belgrade offers several budget-friendly transportation options for getting around the city:
Public Transportation: The city's public transportation system includes buses, trams, and trolleybuses, all operated by GSP Beograd. A single ticket costs 89 RSD (about $0.90) when purchased at a kiosk, or 150 RSD (about $1.50) when bought from the driver. A daily pass is available for 290 RSD (about $2.90), and a three-day pass costs 720 RSD (about $7.20).
Biking: Belgrade is a bike-friendly city, with numerous bike lanes and rental services. Consider renting a bike for a day to explore the city at your own pace.
Walking: Many of Belgrade's attractions are within walking distance of each other, making walking a practical and budget-friendly way to explore the city.
Affordable Accommodations

Belgrade offers a range of budget-friendly accommodations, including hostels, guesthouses, and affordable hotels. Some options to consider are:
Hostels: Hostels are an excellent choice for budget travelers, offering dormitory-style rooms and communal facilities. Some popular hostels in Belgrade include Hostel Bongo, Hostel Fair, and El Diablo Hostel.
Guesthouses: Guesthouses often provide private rooms at a lower price than hotels. Some budget-friendly guesthouses in Belgrade include Guesthouse Vida, Guesthouse Home Sweet Home, and Smokvica B&B.
Budget Hotels: Belgrade also has a selection of budget hotels that offer basic amenities at affordable prices. Some options include Hotel Slavija, Hotel Opera, and Hotel Tash Belgrade.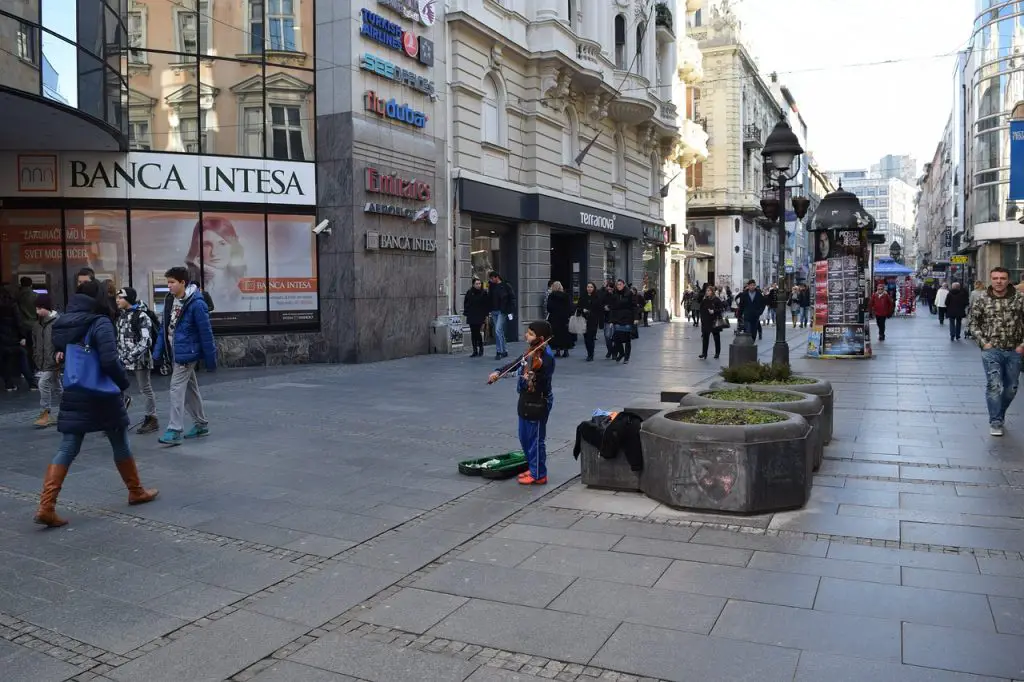 Must-See Attractions

Belgrade offers numerous attractions that can be enjoyed on a budget, including:
Kalemegdan Fortress and Park: This historical fortress dates back to the Roman period and offers panoramic views of the city and the confluence of the Sava and Danube rivers. Entrance to the fortress and park is free, making it a perfect budget-friendly attraction.
St. Sava Temple: One of the largest Orthodox churches in the world, St. Sava Temple is an architectural masterpiece. Entrance is free, but donations are welcome.
Skadarlija: This bohemian quarter is a pedestrian zone filled with charming cobblestone streets, lively cafes, and street performers. Strolling through Skadarlija is a budget-friendly way to experience the city's atmosphere.
Museum of Contemporary Art: This museum houses an impressive collection of modern Serbian and international art. Admission is 300 RSD (about $3).
Nikola Tesla Museum: Dedicated to the life and work of the famous inventor, the Nikola Tesla Museum is an interesting and educational experience. Admission is 500 RSD (about $5).
Budget Dining Options

Belgrade offers a variety of budget dining options that allow you to enjoy delicious Serbian cuisine without breaking the bank. Here are some affordable places to eat in Belgrade:
Bakeries: Belgrade is home to numerous bakeries (called "pekara") that offer a wide range of pastries, both sweet and savory. These bakeries are an affordable option for breakfast or a quick snack. Some popular choices include Hleb & Kifle, Toma, and Pekara Trpković.
Street Food: Street food is a budget-friendly option for sampling local Serbian dishes. Look for stalls selling pljeskavica (Serbian-style burgers), ćevapi (grilled minced meat), and burek (flaky pastry filled with cheese, meat, or vegetables). Visit the street food market at Zeleni Venac for a variety of affordable and delicious options.
Local Restaurants: Many local restaurants, known as "kafanas" or "rostiljnicas," serve traditional Serbian cuisine at reasonable prices. Some popular budget-friendly options include Dva Jelena, Walter Sarajevski Cevap, and To Je To.
Fast Food Chains: Belgrade also has a range of fast-food chains, such as McDonald's and KFC, for those seeking familiar options at affordable prices.
Free and Affordable Activities

Belgrade offers many free and affordable activities that can enrich your travel experience without straining your budget:
Free Walking Tours: Join a free walking tour to explore Belgrade's history, architecture, and culture. These tours usually last around 2-3 hours and are led by knowledgeable local guides who work on a tip basis.
Street Art: Belgrade is known for its vibrant street art scene. Take a self-guided tour through the Savamala district and Dorćol neighborhood to discover some of the city's most impressive murals.
Danube River Promenade: Stroll along the Danube River promenade and enjoy the picturesque views of the city's waterfront. The promenade is also home to several parks, cafes, and recreational areas.
Local Markets: Visit one of Belgrade's local markets, such as Zeleni Venac or Kalenić, to experience the bustling atmosphere and sample fresh produce, traditional Serbian foods, and handmade crafts.
Parks and Green Spaces: Belgrade has numerous parks and green spaces that provide a peaceful retreat from the city's bustling streets. Popular parks include Kalemegdan Park, Tašmajdan Park, and Topčider Park.
Nightlife on a Budget

Belgrade is famous for its vibrant nightlife, and there are plenty of affordable options for a night out on the town:
Rakija Bars: Rakija, a traditional Serbian fruit brandy, is a must-try while in Belgrade. Many bars specialize in rakija, offering a wide variety of flavors at reasonable prices. Some popular rakija bars include Rakia & Co, Mali Pijac, and Rakija Lounge.
Beer Gardens: Beer gardens, known as "pivnicas," are popular in Belgrade and provide a relaxed atmosphere for enjoying a drink with friends. Visit Beer Garden Tasmajdan, Gunners Pub, or Pivnica Kasina for an affordable night out.
Riverfront Clubs: Belgrade's riverfront is home to several floating clubs, called "splavovi," that offer lively music and affordable drinks. Some popular choices include Splav Play, Splav Tag, and Splav 20/44.
Live Music Venues: If you're looking for live music on a budget, Belgrade has you covered. Check out Elektropionir, KC Grad, or Dvoristance for an affordable and entertaining night out.
Conclusion
Belgrade is a captivating destination that offers a wealth of experiences for travelers on a budget. By taking advantage of affordable accommodations, dining options, transportation, and attractions, you can make the most of your visit to this enchanting city without overspending. This travel guide has provided you with essential tips and recommendations for exploring Belgrade on a budget, allowing you to immerse yourself in the city's rich history, vibrant culture, and lively atmosphere without breaking the bank. As you plan your trip to Belgrade, keep these suggestions in mind and enjoy a memorable and cost-effective adventure in Serbia's dynamic capital.