Cairo Itinerary Travel User Guide
Cairo, the sprawling capital of Egypt, offers a unique blend of ancient and modern worlds, with its millennia-old monuments standing alongside bustling urban streets. This fascinating city is the gateway to the legendary Pyramids of Giza, the Sphinx, and countless other historical and cultural treasures. In this comprehensive Cairo Itinerary Travel User Guide, we will walk you through a well-rounded exploration of Cairo, providing you with valuable insights and tips to help you make the most of your time in this vibrant, history-rich city.
Preparing for Your Trip

Before embarking on your journey to Cairo, it is essential to plan and prepare for your trip to ensure a smooth and enjoyable experience.
A. Visa Requirements
Most nationalities require a visa to enter Egypt. You can obtain a visa on arrival, apply for an e-visa online, or visit the nearest Egyptian embassy or consulate in your country.
B. Best Time to Visit
The best time to visit Cairo is during the cooler months, from October to April, when temperatures are more comfortable for sightseeing. However, be prepared for the possibility of occasional rain during the winter months.
C. Currency and Budget
The currency in Egypt is the Egyptian Pound (EGP). Cairo offers a range of accommodation, dining, and activity options, suitable for various budgets. It is recommended to carry some cash, as smaller establishments may not accept credit cards.
D. Health and Safety
It is advisable to consult your healthcare provider before traveling to Cairo to discuss any necessary vaccinations or health precautions. Although Cairo is generally safe for tourists, exercise caution and be aware of your surroundings, especially in crowded areas.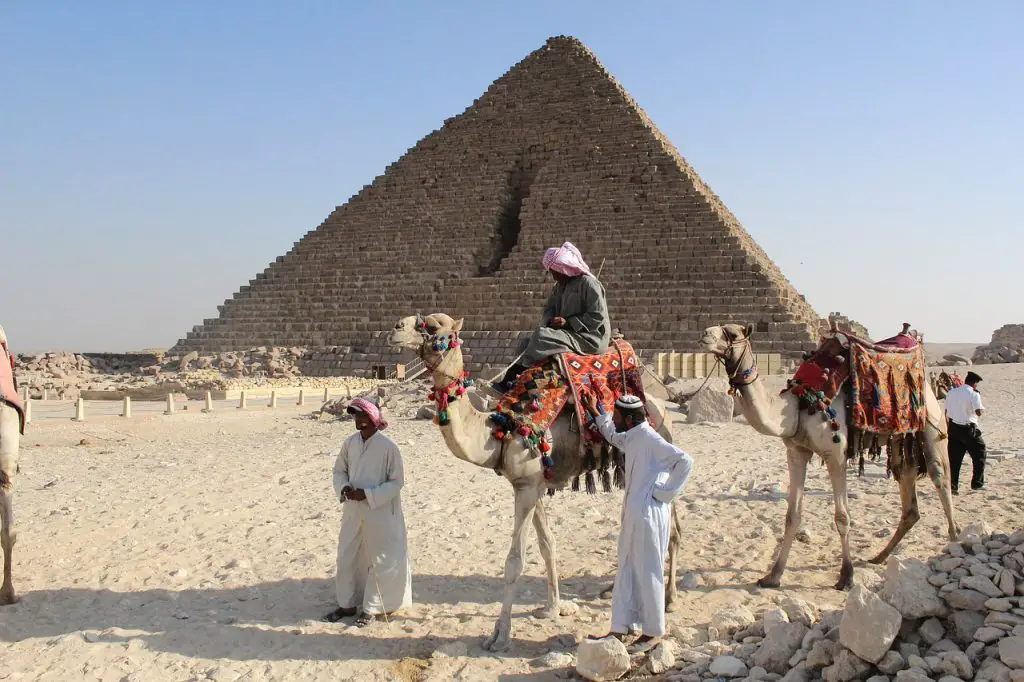 Getting Around Cairo

Navigating Cairo can be challenging, but understanding the available transportation options will help you move around the city more efficiently.
A. Cairo International Airport
Cairo International Airport (CAI) is the primary point of entry for international travelers. The airport is located about 22 kilometers (14 miles) from downtown Cairo.
B. Public Transportation
Cairo's public transportation system includes buses, minibuses, and the Cairo Metro. While these options are affordable, they can be crowded and confusing for first-time visitors.
C. Taxis and Ridesharing
Taxis and ridesharing services, such as Uber and Careem, are widely available in Cairo. These are generally more convenient and comfortable than public transportation. Always ensure the taxi meter is running or negotiate a fare before starting your journey.
D. Private Car and Driver
Hiring a private car and driver is an excellent option for those who prefer a more personalized and comfortable mode of transportation. This can be arranged through your hotel or a reputable travel agency.
Suggested Itinerary: Exploring Cairo in Four Days

Day 1: Arrival and Exploring Downtown Cairo
Morning:
Arrive at Cairo International Airport

Check-in at your hotel and freshen up

Afternoon:
Visit the Egyptian Museum, home to a vast collection of ancient Egyptian artifacts, including the treasures of Tutankhamun

Explore Tahrir Square and admire the architecture of the surrounding buildings, such as the Cairo Opera House and the American University in Cairo

Evening:
Stroll along the Nile Corniche and enjoy the views of the Nile River

Have dinner at a local restaurant, sampling traditional Egyptian cuisine

Day 2: Giza Pyramids, Sphinx, and Saqqara
Morning:
Visit the iconic Pyramids of Giza and the Great Sphinx, the most famous symbols of ancient Egypt

Afternoon:
Explore the ancient burial site of Saqqara, featuring the Step Pyramid of Djoser, the first-ever pyramid built
Afternoon (continued):
Explore the ancient burial site of Saqqara, featuring the Step Pyramid of Djoser, the first-ever pyramid built. This UNESCO World Heritage Site dates back to the 27th century BCE and was designed by the renowned architect Imhotep. The complex covers an extensive area and includes numerous temples, tombs, and other structures.
Visit the Imhotep Museum, located near the entrance of the Saqqara complex. This modern museum showcases artifacts discovered in the area, including statues, pottery, and architectural elements, providing a comprehensive overview of the history and significance of Saqqara.
Wander through the Mastaba of Ti, a well-preserved tomb with intricate wall reliefs depicting scenes from the daily life of Ti, a high-ranking official during the 5th Dynasty.
Take a guided tour of the Serapeum, an underground labyrinth housing the burial chambers of the sacred Apis bulls. The massive granite sarcophagi found here are a testament to the ancient Egyptians' engineering prowess.
Evening:
Return to Cairo and relax at your hotel or explore the local neighborhood.

Enjoy dinner at a local restaurant, savoring Egyptian dishes like koshary or molokhia.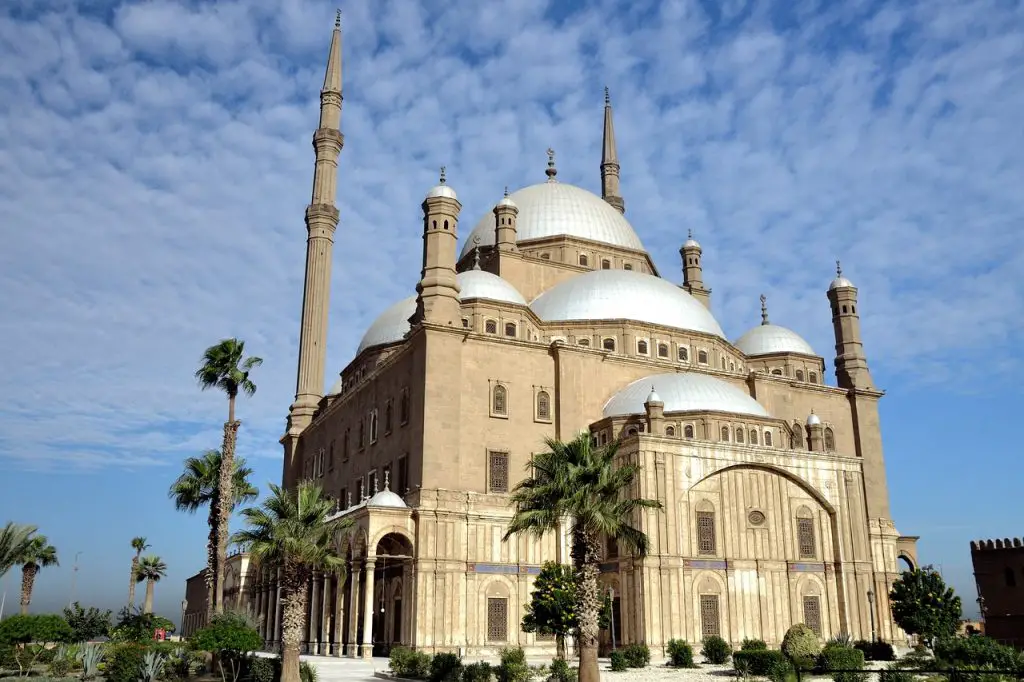 Day 3: Islamic Cairo and Khan El-Khalili
Morning:
Begin your day with a visit to the Citadel of Saladin, a medieval fortress offering stunning views of Cairo. Explore the complex, including the grand Muhammad Ali Mosque, also known as the Alabaster Mosque, and the smaller Al-Nasir Muhammad Mosque.
Wander through the narrow streets of Islamic Cairo, admiring the beautifully preserved architecture, including the Al-Azhar Mosque and the Ibn Tulun Mosque.
Afternoon:
Visit the Gayer-Anderson Museum, a well-preserved 17th-century house showcasing a diverse collection of Egyptian art and artifacts.
Continue to the bustling Khan El-Khalili Bazaar, one of the largest and oldest markets in the Middle East. Lose yourself in the maze of alleyways, shopping for souvenirs, handicrafts, and jewelry, or simply soak up the vibrant atmosphere.
Evening:
Have dinner at the historic Naguib Mahfouz Cafe, named after the famed Egyptian writer, and indulge in traditional Egyptian fare.
Conclude your evening with a visit to the Wekalet El-Ghouri Arts Center, where you can enjoy a captivating performance of the traditional Tanoura dance (whirling dervishes).
Day 4: Coptic Cairo and Departure
Morning:
Explore the historic neighborhood of Coptic Cairo, visiting the Hanging Church, the Church of St. George, the Ben Ezra Synagogue, and the Coptic Museum, which houses a vast collection of Coptic art and artifacts.
Discover the Church of St. Sergius and Bacchus, believed to be the site where the Holy Family sought refuge during their flight to Egypt.
Afternoon:
Enjoy a leisurely lunch at a local restaurant, savoring your last taste of Egyptian cuisine.
Depending on your departure time, you may wish to visit the nearby Al-Azhar Park for a relaxing stroll and panoramic views of Cairo.
Check out of your hotel and head to Cairo International Airport for your departure.
Conclusion
This four-day Cairo Itinerary Travel User Guide offers a comprehensive exploration of Egypt's ancient capital, covering its most iconic sites and hidden gems. From the awe-inspiring Pyramids of Giza and the ancient burial site of Saqqara to the bustling streets of Islamic Cairo and the serene atmosphere of Coptic Cairo, this itinerary promises an unforgettable journey through Cairo's rich history and vibrant culture. With careful planning and preparation, you can make the most of your time in this fascinating city, creating memories that will last a lifetime.
In addition to the must-see attractions, be sure to immerse yourself in Cairo's unique atmosphere by engaging with the locals, sampling the delicious Egyptian cuisine, and experiencing the daily life of this bustling metropolis. Take the time to wander through the city's vibrant markets, admire its diverse architecture, and appreciate the extraordinary blend of ancient and modern that defines Cairo.
This Cairo Itinerary Travel User Guide is designed to provide a solid foundation for your Egyptian adventure, but don't hesitate to customize your trip according to your interests and preferences. Whether you're a history buff, a culture enthusiast, or simply seeking new experiences, Cairo offers countless opportunities for exploration and discovery.
As you embark on your journey to Egypt's ancient capital, remember to be respectful of local customs and traditions, be aware of your surroundings, and most importantly, enjoy the unforgettable experiences that Cairo has to offer. Bon voyage!