Capri, Italy Travel Guide on a Budget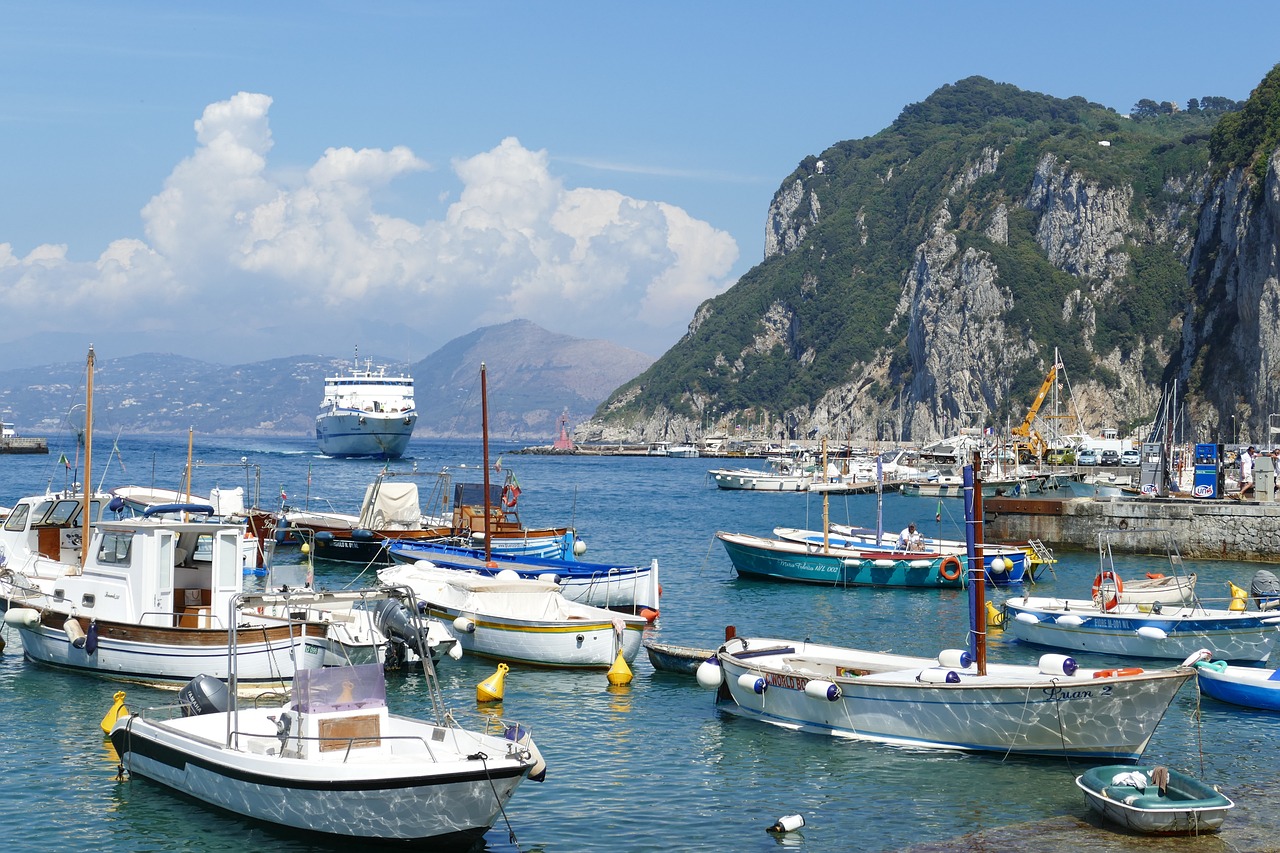 Capri, a small island in Italy's Gulf of Naples, is known for its stunning landscapes, crystal-clear waters, and rich history. Despite its reputation as a destination for the rich and famous, it is possible to explore this enchanting island on a budget. This comprehensive travel guide covers everything you need to know about visiting Capri, Italy, without breaking the bank.
I. Planning Your Trip
Best Time to Visit

The best time to visit Capri on a budget is during the shoulder seasons of April-May and September-October. During these months, the weather is still pleasant, but the crowds are thinner and accommodation prices are more affordable. Additionally, you'll find it easier to secure budget-friendly lodging and enjoy the island's attractions without the peak-season rush.
Getting There

The most economical way to reach Capri is by taking a ferry from Naples or Sorrento. Look for discounts and promotions on ferry tickets, which are often available during the shoulder seasons. Alternatively, consider taking a slower and more budget-friendly option, such as a hydrofoil or a slower ferry, to save on transportation costs.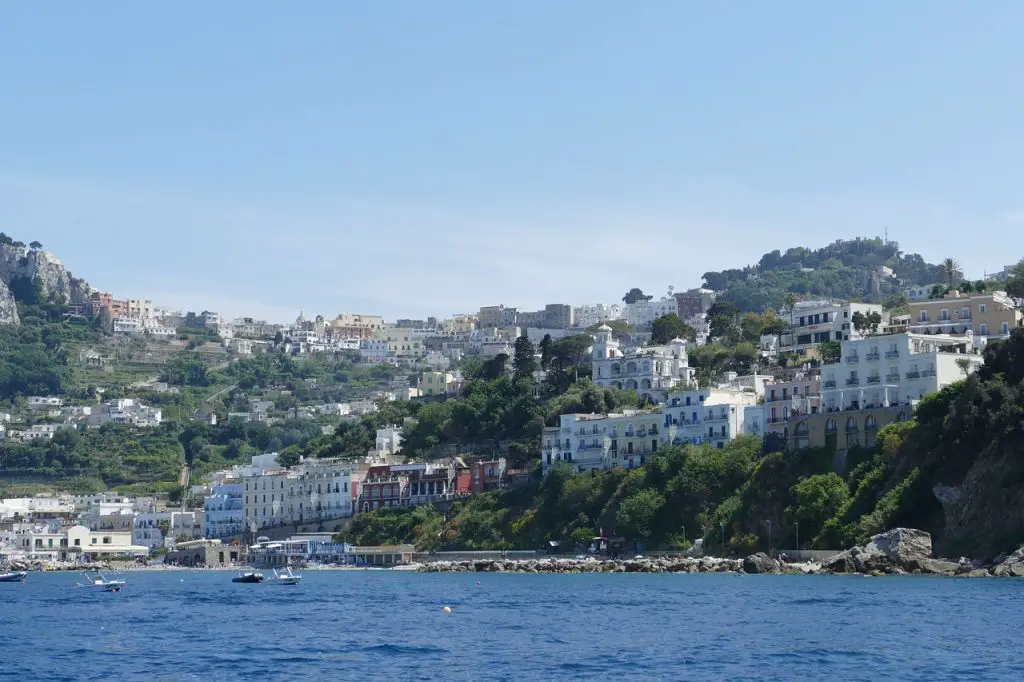 II. Accommodation
Budget-Friendly Lodging Options

While Capri is known for its luxury hotels and villas, there are budget-friendly accommodation options available. Consider staying at a local guesthouse (pensione), bed and breakfast, or hostel to save money while still experiencing the island's charm.
Booking in Advance

To secure the best deals on accommodation, it is essential to book your lodging well in advance. This is especially true during the shoulder seasons when budget-friendly options are in high demand. Use booking platforms such as Booking.com or Airbnb to compare prices and find the best deals.
III. Exploring Capri
Walking Tours

One of the best ways to explore Capri on a budget is by taking advantage of its numerous walking trails. The island's natural beauty can be best appreciated on foot, allowing you to discover hidden gems and breathtaking viewpoints. Popular trails include the Pizzolungo, which takes you along the coast and past the famous Faraglioni rocks, and the hike to Villa Jovis, the ancient Roman palace of Emperor Tiberius.
Public Transportation

Capri's public transportation system, which consists of buses and funiculars, is an affordable way to explore the island. Purchase a day pass or a multi-day pass to save on transportation costs and easily travel between Capri's main towns, Anacapri and Capri Town.
Free Attractions

Many of Capri's attractions are free or relatively inexpensive. Visit the Gardens of Augustus, a beautiful terraced garden offering panoramic views of the sea, for a small entrance fee. The Certosa di San Giacomo, a historic monastery, is another affordable attraction worth exploring.
IV. Eating on a Budget
Local Markets and Groceries

Shopping at local markets and grocery stores is a great way to save money on meals. Purchase fresh produce, cheese, and bread to create your own picnic to enjoy with the island's stunning views.
Traditional Italian Bakeries

For a budget-friendly breakfast or snack, visit a traditional Italian bakery (pasticceria) and enjoy delicious pastries, such as cornetti and sfogliatelle, without spending a fortune.
Authentic Pizzerias and Trattorias

Savor authentic Italian cuisine at local pizzerias and trattorias, where you can enjoy delicious and affordable meals, such as pizza and pasta. Look for establishments frequented by locals to ensure high-quality food at reasonable prices.
V. Budget-Friendly Activities
Beaches

Capri is home to several beautiful beaches that can be enjoyed without spending much money. Some of the island's most popular beaches include Marina Grande, Marina Piccola, and Bagni di Tiberio. Access to these beaches is usually free, but you may have to pay a small fee if you choose to rent a sunbed or umbrella. To avoid these costs, bring your own beach towel and enjoy the sun on the rocky shores.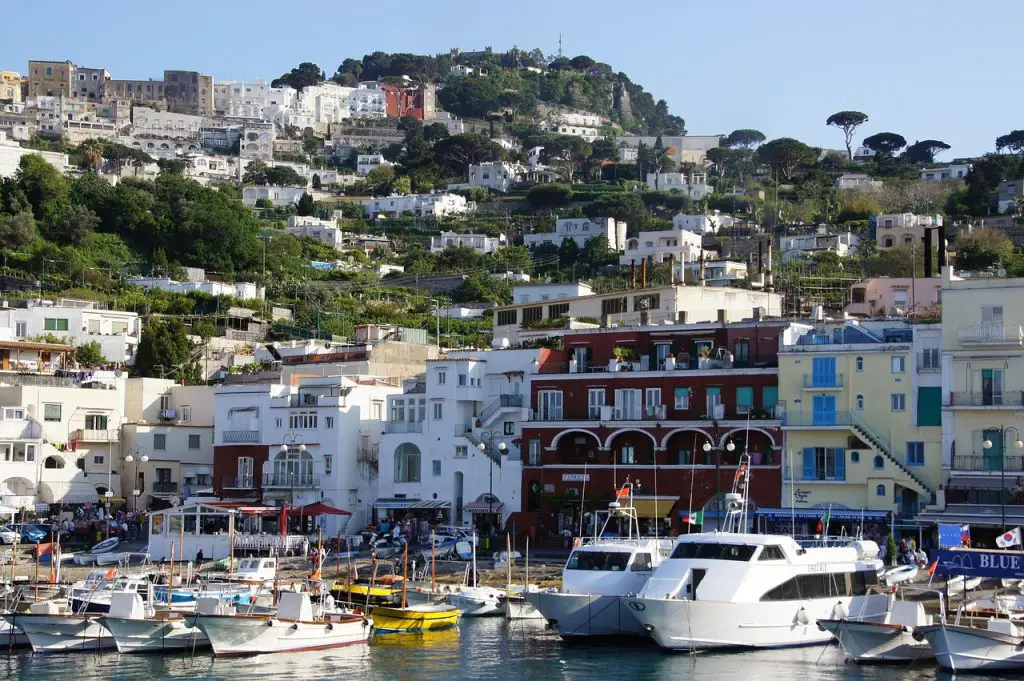 Boat Tours

While private boat tours can be pricey, there are budget-friendly alternatives to explore Capri's stunning coastline. Consider joining a shared boat tour, which typically costs less and allows you to experience the island's most famous sights, such as the Blue Grotto, Faraglioni rocks, and the Green Grotto. Alternatively, rent a small rowboat or pedal boat and explore the coastline at your own pace.
Museums and Historic Sites

Capri is home to several museums and historic sites that can be visited for a small fee or sometimes for free. Visit the Villa San Michele, an enchanting villa-turned-museum with beautiful gardens and panoramic views, or explore the ancient ruins of Villa Jovis, the palace of Emperor Tiberius. These attractions provide a fascinating glimpse into the island's history and culture while remaining budget-friendly.
VI. Saving on Shopping
Local Crafts and Souvenirs

When shopping for souvenirs, consider purchasing locally-made crafts and items that are unique to Capri. Look for local artisan shops and markets where you can find budget-friendly, authentic keepsakes, such as handmade ceramics, limoncello, and traditional Caprese sandals.
Bargain Hunting

To save on shopping, be prepared to haggle and negotiate prices, especially at local markets and street stalls. Don't be afraid to ask for a discount or compare prices between different vendors to ensure you're getting the best deal on your purchases.
Conclusion
Exploring Capri, Italy, on a budget is entirely possible with careful planning and smart choices. By prioritizing affordable accommodation, transportation, and activities, you can experience the beauty and charm of this idyllic island without breaking the bank. With its stunning landscapes, rich history, and delicious cuisine, Capri is a destination that should not be missed, regardless of your travel budget.