Great Smoky Mountains National Park Travel User Guide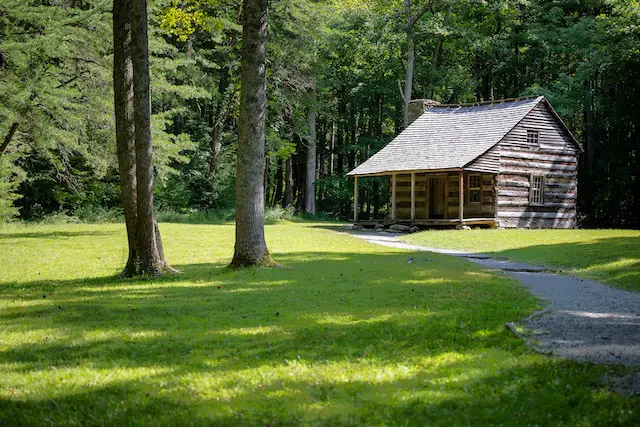 Spanning the border between North Carolina and Tennessee, the Great Smoky Mountains National Park is a wonderland of rugged mountains, verdant forests, and ethereal mist. With over 500,000 acres of unspoiled wilderness, it is a paradise for outdoor enthusiasts and nature lovers. This guide is designed to help you get the most out of your visit to this unique and spectacular national park.
Getting There

The Great Smoky Mountains National Park is easily accessible from many major cities in the southeastern United States. The nearest airports are McGhee Tyson Airport in Knoxville, Tennessee, and Asheville Regional Airport in North Carolina.
If you're driving, the park is within a day's journey from cities like Atlanta, Nashville, and Charlotte. Interstate highways 40, 75, and 81 will bring you close to the park, and then U.S. Highways 441 and 321 provide direct access.
Lodging and Camping

There is no shortage of accommodation options within and around the park. The park maintains ten frontcountry campgrounds and several backcountry campsites. LeConte Lodge, located near the summit of Mount LeConte, provides rustic lodging for those looking for a unique overnight experience. Reservations for all these facilities can be made online and are highly recommended, especially during peak season.
Outside the park, the neighboring towns of Gatlinburg, Pigeon Forge, and Cherokee offer a range of accommodations from luxury resorts to quaint bed and breakfasts.
Navigating the Park

With over 800 miles of trails, the park offers ample opportunities for hiking, horseback riding, and exploring. The park is open year-round, but some roads and facilities may be closed in winter due to snow.
The two main visitor centers are Sugarlands Visitor Center near Gatlinburg, TN, and Oconaluftee Visitor Center near Cherokee, NC. These centers provide park maps, exhibit halls, bookstores, and friendly rangers to answer your questions.
Things to Do

Hiking

There's a trail for every fitness level in the Smokies. The Alum Cave Trail to Mt. LeConte offers breathtaking views, while the Laurel Falls Trail is an easy, paved path to a stunning waterfall. The Appalachian Trail also passes through the park, with a challenging but rewarding section that crosses Clingmans Dome, the highest point in the park.
Wildlife Viewing

The park is a wildlife enthusiast's dream, home to an estimated 1,500 black bears, white-tailed deer, elk, and over 200 species of birds. Cades Cove and Cataloochee Valley are known for wildlife sightings, especially in the early morning or late evening.
Historic Sites

History buffs will enjoy the park's numerous historic sites, such as the Cades Cove Historic District and the Roaring Fork Motor Nature Trail. These areas showcase preserved log cabins, grist mills, and churches from the early 19th century.
Scenic Drives

If hiking isn't your speed, there are plenty of scenic drives. The Newfound Gap Road and the Blue Ridge Parkway offer stunning panoramic views, while the Roaring Fork Motor Nature Trail provides a slower pace with numerous spots to pull over and enjoy the scenery or take a short walk.
Dining

While there are no restaurants within the park, picnic areas are plentiful. You can pack a meal and enjoy it amidst the beautiful scenery. The neighboring towns offer numerous dining options, from family-friendly restaurants to gourmet eateries.
Safety Tips

Remember, you're in bear country. Store food and garbage properly, and never approach or feed wildlife. Check the weather forecast before heading out and dress in layers. Always carry a map, plenty of water, and a basic first-aid kit when hiking. Cell service can be unreliable in the park, so let someone know your plans before you set out.
Seasonal Considerations

The park is beautiful all year round, but each season has its distinct charms. Spring sees the park come alive with wildflowers and cascading waterfalls, while summer offers lush greenery and warm weather perfect for hiking and picnicking. Autumn paints the park in brilliant hues of orange, red, and gold, and winter, though cold, blankets the landscape in a serene layer of snow.
Keep in mind that some facilities and roads may be closed in winter due to weather conditions. Always check the park's official website for the most recent information.

The Great Smoky Mountains National Park is more than just a beautiful place; it's a testament to the splendor of the American wilderness. With its endless opportunities for exploration, adventure, and tranquility, it's a destination that should be on every traveler's bucket list. Whether you're an avid hiker, a wildlife enthusiast, a history buff, or simply someone who appreciates natural beauty, this park has something to offer you.
So pack your bags, lace up your boots, and get ready to discover the wonders of the Great Smoky Mountains. Your adventure awaits.