Hong Kong Travel Guide: Discover the Best Vacation Experiences and Trip Ideas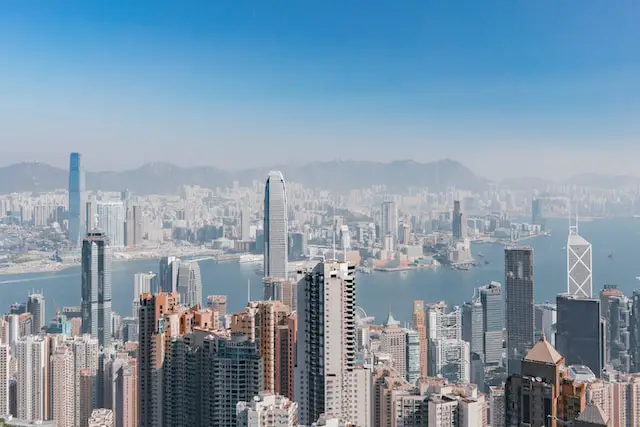 If there's one city that beautifully marries the East with the West, it's Hong Kong. This vibrant city offers a unique amalgamation of rich heritage, diverse cultures, and technological progressiveness, creating a dynamic tapestry that leaves every visitor fascinated. From its iconic skyline and bustling markets to tranquil islands and impressive hiking trails, Hong Kong is a destination that will exceed all your expectations.
As you prepare to visit this mesmerizing city, here is a comprehensive travel guide to help you discover the best vacation experiences and trip ideas in Hong Kong.
Arriving in Hong Kong
Hong Kong International Airport is one of the busiest and most efficient airports in the world. From the airport, the city center is easily accessible via the Airport Express train, taxis, or buses. Upon landing, consider purchasing an Octopus card, a rechargeable smart card used for most public transport, as well as purchases in convenience stores, restaurants, and more. It's a must-have for navigating the city with ease.
Accommodations
Hong Kong offers a diverse range of accommodations to suit every budget. For luxury stays, consider the Ritz-Carlton or the Peninsula, iconic for their elegance and breathtaking views of Victoria Harbour. For mid-range budgets, hotels in Mong Kok and Causeway Bay offer excellent value. Budget travelers might consider Chungking Mansions in Tsim Sha Tsui or guest houses in Jordan.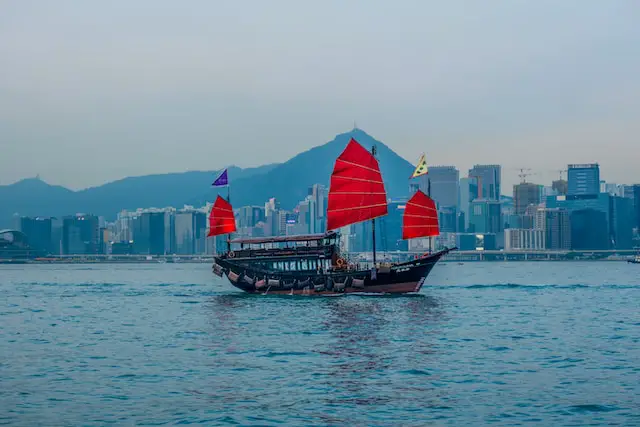 Getting Around
The city boasts a world-class public transport system that includes the MTR (Mass Transit Railway), buses, trams, and ferries. For a uniquely Hong Kong experience, don't miss a ride on the Star Ferry between Kowloon and Hong Kong Island, or the historic double-decker tram, locally known as the "Ding Ding."
Exploring Hong Kong
Victoria Peak
Start your Hong Kong adventure by taking the Peak Tram to Victoria Peak. This is the highest point on Hong Kong Island and offers panoramic views of the city and its stunning skyline. Enjoy a leisurely walk on the Peak Circle Walk, visit Madame Tussauds, or dine in one of the hilltop restaurants.
Tsim Sha Tsui Promenade
Take a walk along the Tsim Sha Tsui Promenade to witness the 'Avenue of Stars,' a tribute to the city's film industry, and the stunning Victoria Harbour. The daily Symphony of Lights show, involving more than 40 buildings on both sides of the harbor, is a sight to behold.
Temple Street Night Market
For a quintessential Hong Kong experience, visit the Temple Street Night Market in Kowloon. From street food and local delicacies to electronics, souvenirs, and antiques, this bustling market offers a little bit of everything. Don't miss the fortune-tellers and Cantonese opera singers who add to the lively atmosphere.
Hong Kong Disneyland and Ocean Park
For families, a visit to Hong Kong Disneyland and Ocean Park is a must. While Disneyland brings the magic of Disney to life, Ocean Park combines marine life, animal exhibits, and thrilling rides for a fun-filled day.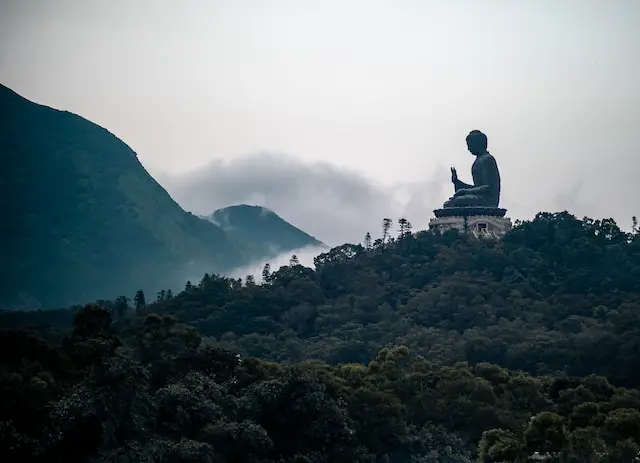 Big Buddha and Po Lin Monastery
Escape the city's bustle and take a cable car to the serene Lantau Island. Here, you'll find the colossal Tian Tan Buddha, commonly known as the Big Buddha, and the peaceful Po Lin Monastery. The Wisdom Path and Tai O fishing village are also worth exploring on Lantau Island.
Hiking Trails
Hong Kong's natural beauty often takes visitors by surprise. Its various hiking trails, like Dragon's Back, Lion Rock, or the MacLehose trail, offer scenic vistas and an escape from the city's concrete jungle. The Dragon's Back, named the Best Urban Hike by Time Magazine, provides breathtaking views of Shek O, Tai Long Wan, Stanley, and the South China Sea.
Food and Dining
A trip to Hong Kong would be incomplete without indulging in its culinary delights. Dim Sum, a style of Chinese cuisine prepared as small bite-sized portions, is a must-try. Other local favorites include wonton noodle soup, roast goose, and egg tarts. Try these at local restaurants or 'Cha Chaan Tengs' (tea restaurants).
For fine dining, Hong Kong boasts numerous Michelin-starred restaurants like Lung King Heen and Tin Lung Heen, offering exquisite Cantonese cuisine. For unique dining experiences, book a sunset dinner cruise on Victoria Harbour or enjoy a meal at one of the floating restaurants in Aberdeen.
Cultural Experiences
Immerse yourself in Hong Kong's rich culture by visiting the many temples, museums, and cultural performances. Visit Man Mo Temple, one of the city's oldest temples, dedicated to the gods of literature and war. Explore Hong Kong's history at the Hong Kong Museum of History or enjoy traditional Cantonese opera at Sunbeam Theatre.
Day Trips
Consider taking a few day trips to explore beyond the city limits. Macau, often dubbed the 'Vegas of China,' is just a ferry ride away and offers casinos, historical sites, and delicious Portuguese food. Visit the tranquil Sai Kung Peninsula known for its pristine beaches, hiking trails, and seafood restaurants. Explore the rural landscapes and traditional lifestyle of the New Territories, or take a boat to see the unique stilt houses in Tai O Fishing Village.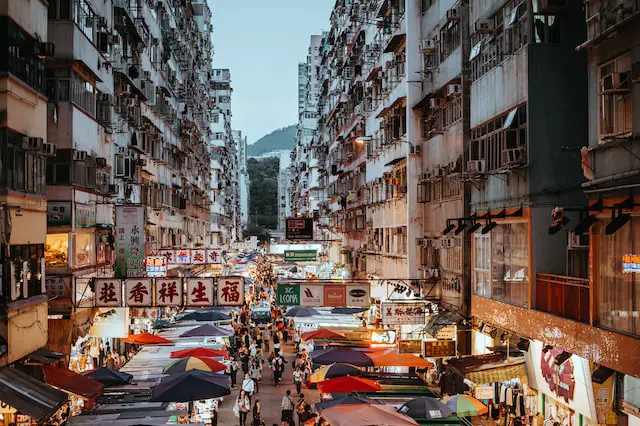 Festivals and Events
Hong Kong's calendar is full of vibrant festivals and events. The most notable include Chinese New Year, celebrated with lion dances, fireworks, and festive foods; the colorful Mid-Autumn Festival, where locals light lanterns and eat mooncakes; and the Dragon Boat Festival, featuring exciting boat races.
Practical Tips
Language: While Cantonese is the most commonly spoken language in Hong Kong, English is widely understood and used in tourism and business contexts.
Currency: The Hong Kong dollar (HKD) is the official currency. Credit cards are widely accepted, and ATMs are readily available.
Weather: Hong Kong has a subtropical climate. The best time to visit is in the fall (October to December) when the weather is pleasant and sunny.
Safety: Hong Kong is generally a safe city with low crime rates. However, like any major city, it's wise to remain aware of your surroundings and keep your belongings secure.
In conclusion, Hong Kong is a city where the East truly meets the West – a place where towering skyscrapers stand beside traditional temples, where bustling markets exist alongside serene parks. This guide provides a snapshot of what this incredible city offers, but the real magic of Hong Kong lies in exploring it for yourself. From its food and culture to its stunning landscapes and lively markets, Hong Kong offers experiences that cater to all tastes and interests. Whether you're a history buff, a nature lover, a foodie, or an adventurer, Hong Kong promises a memorable vacation.