Guadalupe River Ranch Travel User Guide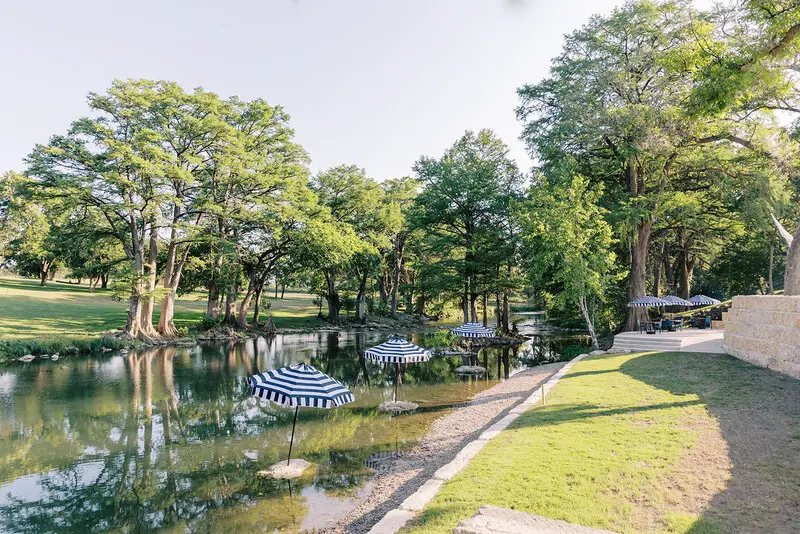 Nestled in the heart of the Texas Hill Country, Guadalupe River Ranch offers a picturesque and serene getaway for travelers seeking a unique and memorable vacation experience. This travel guide is designed to provide you with all the essential information you need to plan your visit to this enchanting destination. From the captivating natural beauty of the Guadalupe River to the numerous activities and amenities available at the ranch, this guide will help you make the most of your stay.
Getting There
Guadalupe River Ranch is located about 45 miles north of San Antonio and 60 miles west of Austin, making it easily accessible by car from both major cities. The nearest airport is the San Antonio International Airport (SAT), which is serviced by several major airlines. From the airport, you can rent a car or book a shuttle service to the ranch.
If you prefer a more scenic route, consider taking the Texas Wine Trail, which will lead you through the picturesque Texas Hill Country and several renowned wineries.
Accommodations
Guadalupe River Ranch offers a variety of accommodation options to suit the preferences of every traveler. The ranch is home to a collection of well-appointed cabins, luxurious lodges, and cozy cottages, all surrounded by breathtaking views of the river and the natural beauty of the Texas Hill Country. Whether you're looking for a romantic escape or a fun-filled family vacation, you'll find the perfect place to stay.
Cabins

Rustic and charming, the cabins at Guadalupe River Ranch provide a cozy retreat for couples or small families. Each cabin is equipped with modern amenities, such as Wi-Fi, satellite TV, and a fully-stocked kitchen. Many cabins also feature private decks or patios, offering guests the opportunity to take in the captivating scenery.
Lodges

For larger groups or families, the ranch offers spacious and luxurious lodges that can accommodate up to 12 guests. These lodges boast elegant living spaces, gourmet kitchens, and multiple bedrooms, making them ideal for a memorable group vacation.
Cottages

Perfect for couples seeking a romantic getaway, the cottages at Guadalupe River Ranch offer a more intimate and private setting. Many cottages come with a private hot tub or outdoor fireplace, allowing guests to unwind and relax in the enchanting surroundings.
Dining
Guadalupe River Ranch provides several dining options, ensuring that guests can savor the flavors of Texas Hill Country throughout their stay. The ranch's on-site restaurant, the River View Dining Room, serves delicious meals prepared with locally sourced ingredients. The menu features a range of dishes that showcase the region's culinary heritage, such as succulent BBQ, Tex-Mex favorites, and classic Southern comfort foods.
For a more casual dining experience, guests can enjoy the ranch's outdoor picnic areas, which are equipped with charcoal grills and picnic tables. Additionally, several nearby restaurants offer a variety of cuisine options, from authentic Texan fare to international delights.
Activities
Guadalupe River Ranch is the ideal destination for guests seeking a combination of relaxation and adventure. The ranch offers a wide array of activities to suit all interests, from outdoor enthusiasts to those looking to unwind in the tranquil surroundings.
Outdoor Activities

With direct access to the Guadalupe River, guests can enjoy a variety of water-based activities, such as kayaking, tubing, fishing, and swimming. The ranch also features several hiking and biking trails that meander through the picturesque landscape, allowing visitors to explore the area's unique flora and fauna.
Horseback Riding

No trip to Guadalupe River Ranch would be complete without experiencing the joy of horseback riding through the scenic Texas Hill Country. The ranch offers guided trail rides suitable for riders of all experience levels, from beginners to advanced equestrians. Expert wranglers will ensure that you are matched with a horse suitable for your skill level and will provide instruction and guidance throughout your ride. As you meander through the rolling hills and rugged terrain, you'll be captivated by the region's natural beauty and the tranquility of your surroundings.
Wine Tasting

The Texas Hill Country is renowned for its flourishing wine industry, and a visit to Guadalupe River Ranch presents the perfect opportunity to explore some of the area's finest wineries. Many wineries offer guided tours and tastings, allowing guests to savor the region's distinctive flavors and learn about the winemaking process. Some of the most popular wineries near the ranch include Becker Vineyards, Pedernales Cellars, and Sister Creek Vineyards.
Spa and Wellness

For guests seeking relaxation and rejuvenation, the ranch features a full-service spa and wellness center. Indulge in a selection of luxurious treatments, such as massages, facials, and body wraps, designed to soothe your mind and body. The wellness center also offers yoga and meditation classes, providing a serene environment to connect with nature and find inner peace.
Golf

Golf enthusiasts will appreciate the numerous golf courses located near Guadalupe River Ranch. With several championship courses in the area, including Riverhill Country Club and Comanche Trace, golfers of all skill levels can enjoy a challenging round amidst the stunning backdrop of the Texas Hill Country.
Cultural and Historical Sites

The region surrounding Guadalupe River Ranch is rich in history and cultural heritage. Guests can explore nearby attractions, such as the Pioneer Museum, which showcases the history of the early settlers in the area, or the National Museum of the Pacific War, which pays tribute to the heroes of World War II. For those interested in the arts, the Hill Country Arts Foundation offers rotating exhibits and performances throughout the year.
Family-Friendly Activities
Guadalupe River Ranch is the perfect destination for a family vacation, offering a variety of activities suitable for all ages. In addition to the outdoor adventures mentioned above, the ranch provides several family-friendly amenities, such as a playground, a game room, and a swimming pool. Furthermore, the ranch frequently hosts special events and activities designed specifically for children, such as arts and crafts workshops, nature scavenger hunts, and movie nights.
Events and Weddings
With its picturesque setting and versatile event spaces, Guadalupe River Ranch is a popular venue for weddings, corporate retreats, and other special occasions. The ranch's experienced event staff is dedicated to ensuring that every detail of your event is expertly executed, from the catering to the décor. Whether you're planning an intimate gathering or a lavish celebration, Guadalupe River Ranch provides the perfect backdrop for a memorable event.
Conclusion
Guadalupe River Ranch offers an enchanting escape in the heart of the Texas Hill Country, providing guests with a unique and unforgettable vacation experience. From its luxurious accommodations and diverse dining options to its vast array of activities and amenities, the ranch caters to the needs and desires of every traveler. This comprehensive travel guide has provided you with all the essential information you need to plan your visit to Guadalupe River Ranch, ensuring that you'll make the most of your stay in this captivating destination.