Manhattan Travel Guide on a Budget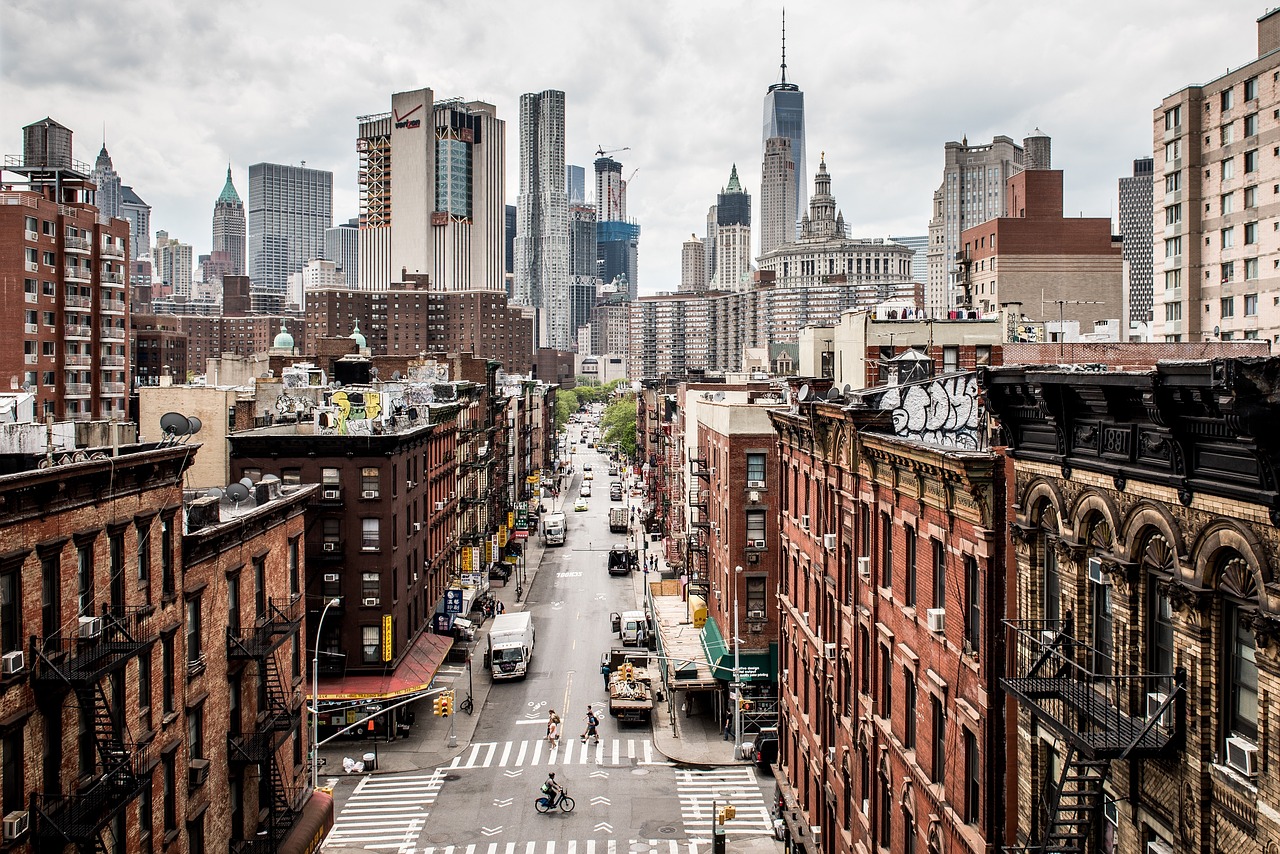 Manhattan, the heart of New York City, is a bustling metropolis known for its iconic landmarks, vibrant arts and culture scene, and diverse culinary offerings. Although Manhattan has a reputation for being an expensive destination, there are plenty of ways to experience the city on a budget. This 2,000-word travel guide will provide you with the essential information you need to plan an affordable and unforgettable trip to Manhattan.
Getting There
Airports: New York City is serviced by three major airports: John F. Kennedy International Airport (JFK), LaGuardia Airport (LGA), and Newark Liberty International Airport (EWR). When looking for affordable flights, be sure to compare prices across all three airports, as prices can vary significantly. Also, consider traveling during the off-peak season or booking your flight well in advance to secure the best deals.
Transportation: Upon arrival, the most budget-friendly way to get to Manhattan is by public transportation. The AirTrain, combined with the subway system, connects JFK and EWR to Manhattan, while various buses connect LaGuardia to the city. Alternatively, shared shuttle services offer a reasonably priced option for those who prefer a more direct route.
Accommodations
Finding affordable accommodations in Manhattan can be a challenge, but with careful planning and research, you can secure budget-friendly lodging options. Consider the following options when searching for accommodations:
Hostels

Manhattan is home to several hostels that offer dormitory-style accommodations at a fraction of the cost of a hotel. Hostels such as HI NYC, The Local, and Jazz on the Park provide budget-conscious travelers with a comfortable and social environment in which to rest their heads.
Budget Hotels

While Manhattan boasts many luxury hotels, there are also several budget-friendly options available. Consider hotels such as Pod 51, The Jane Hotel, and The Bowery House, which offer small, no-frills rooms at affordable prices.
Alternative Accommodations

Platforms like Airbnb and VRBO offer a wide range of private rooms and apartments throughout Manhattan. These options can be more affordable than traditional hotels and provide a more authentic experience of living like a local.
Dining
Eating on a budget in Manhattan doesn't mean you have to sacrifice quality or variety. The city is known for its diverse culinary scene, and there are plenty of affordable options to suit all tastes.
Street Food

New York City is famous for its street food, and Manhattan is no exception. Grab a hot dog or a pretzel from a street vendor, or try out the city's diverse food trucks, which offer a range of cuisine from Mexican to Korean.
Food Halls and Markets

Manhattan's food halls and markets, such as Chelsea Market, Eataly, and Smorgasburg, offer a wide array of food vendors under one roof. These venues provide an affordable way to sample a variety of dishes and cater to all dietary preferences.
Affordable Restaurants

There are plenty of restaurants in Manhattan that offer delicious food at reasonable prices. Some popular choices include Joe's Pizza for a classic New York slice, Xi'an Famous Foods for mouthwatering Chinese noodles, and Mamouns Falafel for Middle Eastern fare.
Grocery Stores and Delis

To save on dining costs, consider buying groceries and preparing meals in your accommodation, or opt for a sandwich or salad from one of the city's many delis.
Free and Affordable Activities
Manhattan offers a wealth of activities and attractions that cater to all budgets, including many free or low-cost options.
Explore Central Park

Central Park, the city's most famous green space, offers 843 acres of picturesque landscapes, walking paths, and recreational areas. Enjoy a leisurely stroll through the park, visit the Central Park Zoo, or rent a rowboat at the Loeb Boathouse. During the summer months, take advantage of free events such as Shakespeare in the Park and the SummerStage concert series.
Visit Iconic Landmarks

Many of Manhattan's iconic landmarks can be enjoyed without breaking the bank. Take a walk across the Brooklyn Bridge, marvel at the architecture of Grand Central Terminal, or visit the 9/11 Memorial to pay your respects. For a glimpse of the Statue of Liberty, hop on the free Staten Island Ferry and enjoy the views from the water.
Museums and Galleries

Manhattan is home to some of the world's most renowned museums and galleries. While many charge admission fees, several offer "pay-what-you-wish" policies or designated free admission days. Institutions such as the American Museum of Natural History, the Metropolitan Museum of Art, and the Museum of Modern Art offer these budget-friendly options. Additionally, some galleries in Chelsea and the Lower East Side are free to enter.
Explore Neighborhoods

Manhattan is a melting pot of diverse neighborhoods, each with its own unique character. Wander through the cobblestone streets of Greenwich Village, admire the street art in SoHo, or explore the rich cultural history of Harlem. Window shopping and people-watching are free and endlessly entertaining in Manhattan.
The High Line

The High Line is a 1.45-mile-long elevated park built on a former railway line. This unique urban oasis offers stunning views of the city and the Hudson River, as well as beautifully landscaped gardens, art installations, and seating areas. Access to the High Line is free.
Time Out Market New York

Located in Dumbo, Brooklyn, Time Out Market New York is a food and cultural market that showcases the city's best chefs, restaurateurs, and artists. With stunning views of the Manhattan skyline and the Brooklyn Bridge, the market offers an affordable way to sample the city's diverse culinary offerings while soaking up the vibrant atmosphere.
Free Events

Manhattan hosts numerous free events throughout the year, from outdoor movie screenings and concerts to street fairs and festivals. Check local event listings to find out what's happening during your visit.
Getting Around
Manhattan's public transportation system is extensive, efficient, and affordable, making it easy to explore the city on a budget.
Subway

The New York City subway system is the most convenient and cost-effective way to get around Manhattan. Purchase a MetroCard to access the subway and bus systems, and consider a 7-day unlimited pass for extended stays.
Buses

The Metropolitan Transportation Authority (MTA) operates an extensive bus network throughout Manhattan, providing an affordable way to travel above ground and take in the city's sights.
Citi Bike

For a more active and eco-friendly mode of transportation, consider renting a Citi Bike. This bike-sharing program has stations throughout Manhattan, and daily or monthly passes are available for purchase.
Walking

Manhattan is a walkable city, and exploring on foot is often the best way to experience its unique neighborhoods, architecture, and atmosphere.
Conclusion
With careful planning and research, it's possible to experience the best of Manhattan on a budget. From affordable accommodations and dining options to free and low-cost activities, this comprehensive travel guide has provided you with the essential information you need to plan a memorable and budget-friendly trip to the city that never sleeps.