The 10 Best Travel Planner Apps of 2023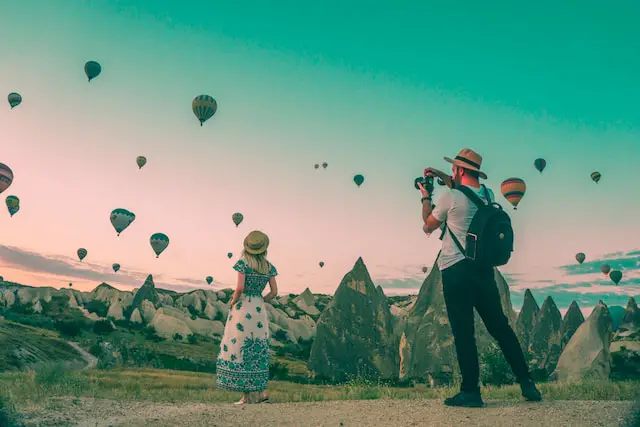 Planning a vacation can be an exciting yet daunting task. Thankfully, the digital age has gifted us a plethora of travel planner apps designed to streamline every aspect of our travel. Here are the top ten travel planner apps of 2023, curated to help you plan your trip more efficiently.
Google Trips
Google Trips is a comprehensive travel planner app that bundles several travel features into one. You can manage your flight and hotel reservations, check out local attractions, and even read reviews from other travelers. The app also offers personalized activity suggestions based on your Google history, taking your planning process a notch higher. Plus, you can access most of its features offline, making it a great travel companion even in areas with limited internet connectivity.
TripIt
TripIt is an all-in-one itinerary manager. It automatically creates a detailed itinerary for your trip once you forward your booking confirmation emails to it. The app groups your plans by day, giving you a clear visual of your schedule. TripIt Pro, the app's premium version, offers additional features like real-time flight alerts, reward program tracking, and an alternate flight locator.
Skyscanner
Skyscanner is primarily a flight booking app, but its intuitive interface and powerful features make it a fantastic travel planner. It compares flight prices from various airlines, ensuring you get the best deals. You can also book hotels and car rentals through the app, making your travel planning process seamless. It has a 'Price Alert' feature, which sends notifications whenever flight prices drop.
Hopper
Predicting flight and hotel prices with near accuracy is Hopper's forte. This app analyzes billions of prices daily to predict how costs will change and recommends whether you should buy or wait. With Hopper, you can book flights and hotels at the lowest possible prices, saving up to 40% on your bookings.
Rome2Rio
Rome2Rio offers comprehensive information on all available transportation options for your journey. Just enter your start and end points, and the app will provide you with a variety of travel options, including flight, train, bus, ferry, and driving, along with their respective costs and travel times. It's a great tool for understanding your travel logistics in depth.
PackPoint
PackPoint takes the stress out of packing. Input your destination, travel length, and activities, and the app will generate a customized packing list for you. It even considers the weather forecast for your travel dates. With PackPoint, you'll never forget your travel essentials again.
Airbnb
Airbnb, known for its home rental services, has evolved into a comprehensive travel planner. Besides booking unique accommodations, you can also discover and book experiences hosted by local experts. It also provides neighborhood guides that give you an insider's view of your destination.
Booking.com
Booking.com goes beyond hotel reservations. The app covers a wide variety of accommodations, including apartments, luxury resorts, and budget hostels. It also offers free cancellation on most rooms and a 24/7 customer service support. Furthermore, the app lets you rent a car, reserve airport taxis, and find great deals on flights.
Roadtrippers
If you're planning a road trip, Roadtrippers is the app you need. It helps you plan your route and discover interesting places, like local landmarks, scenic viewpoints, and hidden gems along the way. You can save your favorite places and share your itinerary with others. The app also offers information on accommodations, restaurants, and attractions.
Kayak
Kayak is a versatile travel planner that helps you book flights, hotels, and cars. It also provides a trip itinerary management feature. The standout feature of Kayak is its ' Explore' tool, which allows you to set your budget and displays all the destinations you can travel to within that range. Plus, it offers price forecasts for flights, helping you decide the best time to book.
In conclusion, these travel planner apps have revolutionized the way we plan and experience our journeys. From deciding on a destination, booking flights and accommodations, planning your itinerary, to packing your bags, there's an app to assist you every step of the way. In 2023, these ten apps stand out as the best in terms of functionality, user experience, and comprehensive features. They not only simplify your travel planning process but also ensure you have the best trip possible. Remember, each app has its unique strengths, so choose the ones that best align with your travel needs and preferences. Happy travels!