How to Travel to Rotterdam on a Budget
Traveling on a budget does not mean you need to miss out on wonderful experiences. With smart planning, and keeping an eye on your expenses, you can have an unforgettable trip to Rotterdam without breaking the bank. Here's a detailed guide on how to travel to Rotterdam on a budget:
Planning Your Trip
The initial step for any budget travel is efficient planning. Booking your flights and accommodation well in advance can lead to significant savings. Keep an eye out for sales and discounts and consider traveling during off-peak seasons when prices tend to be lower. For instance, spring and autumn seasons are beautiful in the Netherlands, and the weather is quite comfortable for exploring the city.
Rotterdam is well connected by flights from various parts of the world. Budget airlines such as Ryanair, Easyjet, and Transavia operate regular flights to Rotterdam. Use flight comparison websites like Skyscanner or Kayak to find the best deals.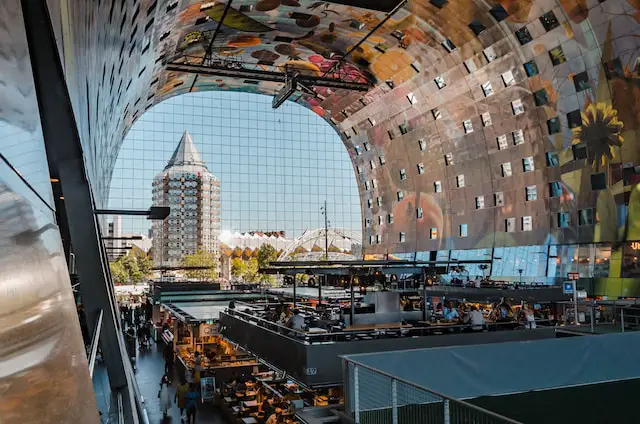 Budget Accommodation
Choosing your accommodation wisely is another way to save money. Rotterdam offers a range of budget accommodations, from hostels to budget hotels and apartments. Websites like Booking.com, Airbnb, or Hostelworld can provide a plethora of options. Some budget-friendly accommodations in the city include Ani&Haakien Hostel, King Kong Hostel, and Sparks Hostel.
Staying in a hostel dormitory is usually the cheapest option, plus it gives you an opportunity to meet other travelers. If you prefer more privacy, consider renting a budget apartment or look for affordable hotels that offer deals.
Budget-Friendly Transportation
Rotterdam boasts a very efficient and extensive public transport system, including trams, buses, and the metro. A great way to save on transportation is by getting an OV-chipkaart, a reusable smart card that can be used on all public transportation. A day pass is available at €8, which is very cost-effective if you plan to travel a lot in one day.
Cycling is another economical and popular way to get around in Rotterdam. The city has excellent infrastructure for cyclists, with dedicated bike lanes and traffic lights. You can rent a bike from various places around the city at a low cost.
Eating and Drinking on a Budget
There are plenty of affordable dining options in Rotterdam. From food markets, like the famous Markthal, to street food and cozy cafes, you can sample a variety of cuisine without spending a lot.
Don't miss out on trying local Dutch specialties such as 'Stroopwafel', a sweet waffle made from two thin layers of baked dough, or 'Bitterballen', a popular snack of deep-fried meatballs. You can find these at food markets or street stalls at a very low cost.
Another great option for budget dining is to cook your own meals. If you're staying in an apartment or a hostel with a kitchen, consider buying groceries from local markets or supermarkets and preparing some meals yourself.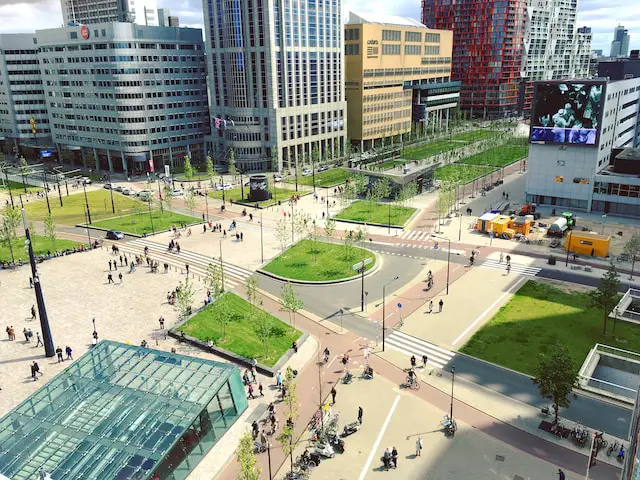 Free and Cheap Attractions
One of the advantages of traveling to Rotterdam is that many of its attractions are free or reasonably priced. Walking around the city and admiring its modern architecture, like the Cube Houses or Erasmus Bridge, won't cost you anything.
The city also has numerous parks where you can relax or have a picnic. Popular options include the Vroesenpark, Kralingse Bos, and Het Park, which are all free to enter.
For attractions that do charge an entry fee, consider purchasing a Rotterdam Welcome Card. It not only gives you unlimited travel on public transportation for 1, 2, or 3 days but also offers discounts at more than 50 attractions, museums, and restaurants.
Rotterdam also hosts several free events throughout the year, including the Summer Carnival and the World Port Days. Check out the city's official event calendar before your visit to make the most out of these opportunities.
Traveling to Rotterdam on a budget doesn't mean you have to compromise on the experience. With careful planning, choosing budget-friendly accommodations, eating at local markets or cooking your own meals, using economical transport options, and taking advantage of the city's numerous free and cheap attractions, you can have an amazing trip to this vibrant city without burning a hole in your pocket. Remember, the joy of traveling comes from the experiences and memories you create, not the amount of money you spend.