How to Travel to Salt Lake City on a Budget
Traveling to Salt Lake City on a budget doesn't mean missing out on the delights this vibrant city has to offer. From outdoor adventures in the beautiful Wasatch Mountains to cultural and historical exploration in the city itself, Salt Lake City is a wonderful and affordable destination. Here are some practical tips and suggestions on how to make the most of your trip while keeping your expenses low.
Planning Your Trip
Off-Peak Travel: Visit during the shoulder seasons (spring and fall) to get the best hotel rates and avoid the summer tourist rush or the winter ski crowds. This is also when you'll find cheaper flights.
Book in Advance: Booking your accommodation and flights well in advance can yield substantial savings. Look for deals and discounts online.
Travel Insurance: It may seem like an additional cost, but travel insurance can save you from unforeseen expenses, such as trip cancellation or medical emergencies.
Getting There
Flights: Salt Lake City International Airport is well-connected with major cities across the country. To save on flight costs, consider booking on budget airlines or choosing connecting flights over direct ones.
Train or Bus: If you live in the Western U.S., consider getting to Salt Lake City by bus or train. Both Amtrak and Greyhound offer reasonably priced tickets.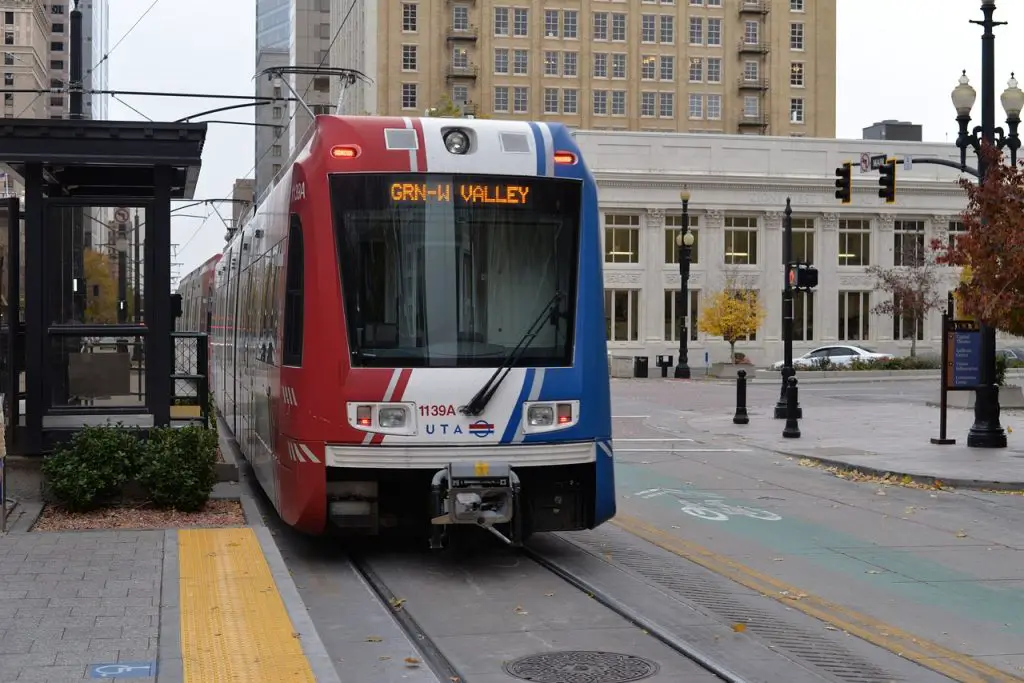 Getting Around
Public Transportation: Salt Lake City's public transportation system, run by Utah Transit Authority (UTA), includes buses, light rail (TRAX), and a commuter train (FrontRunner). Use these services for budget-friendly transportation within the city and its suburbs.
Biking: Salt Lake City is bike-friendly. Consider using the city's bike-share program, GREENbike, for short trips.
Walking: The city center is compact and walkable. Many major attractions are within walking distance of each other.
Accommodation
Budget Hotels and Motels: Salt Lake City has many budget-friendly hotel and motel options, especially outside of the downtown area.
Hostels: For those really wanting to save, consider a hostel. For example, the Avenues Hostel offers budget-friendly rates.
Vacation Rentals: Check platforms like Airbnb or Booking.com for affordable vacation rentals, particularly if you're traveling in a group.
Eating and Drinking
Self-Catering: If you have access to a kitchen, consider cooking for yourself. Shop at local grocery stores or farmers markets for fresh produce.
Eat Local: Salt Lake City has a range of affordable dining options. Eat at local diners, food trucks, and ethnic restaurants to save money.
Happy Hours: Check out local bars' happy hours for discounted drinks.
Sightseeing and Entertainment
Free Attractions: The Utah State Capitol, Temple Square, the Great Salt Lake, and Liberty Park are just a few of the many free attractions.
Outdoor Activities: Salt Lake City is a haven for outdoor enthusiasts. Hiking, biking, and sightseeing in the Wasatch Mountains or Antelope Island State Park offer low-cost entertainment.
Museums and Galleries: Look for museums and galleries that offer discounted or 'pay-what-you-can' days. The Utah Museum of Fine Arts and the Natural History Museum of Utah, for instance, have discounted days.
City Passes: Consider purchasing a city pass like the Visit Salt Lake Connect Pass, which offers entry to 13 attractions for a discounted price.
Shopping
Thrift Stores and Flea Markets: If shopping is on your agenda, check out Salt Lake City's thrift stores and flea markets for unique and affordable finds.
Souvenirs: Opt for memorable yet inexpensive souvenirs like postcards, local artisan products, or Salt Lake City-themed merchandise from the local markets.
Additional Tips
Create a Budget: Prioritize your activities and allocate your funds accordingly. This will help you avoid overspending during your trip.
Travel in a Group: Traveling with friends or family can help you split costs on accommodation, transportation, and even meals.
Pack Wisely: Avoid unexpected expenses by packing essential items like a reusable water bottle, snacks, sunscreen, and appropriate clothing for the weather conditions.
With its mix of urban and outdoor activities, rich history, and diverse cuisine, Salt Lake City is a destination that can comfortably be enjoyed on a budget. The key to an affordable trip is planning ahead, making smart choices, and being open to local experiences. With these tips, you're ready to explore all the wonders Salt Lake City has to offer without breaking the bank.