Indianapolis Travel Guide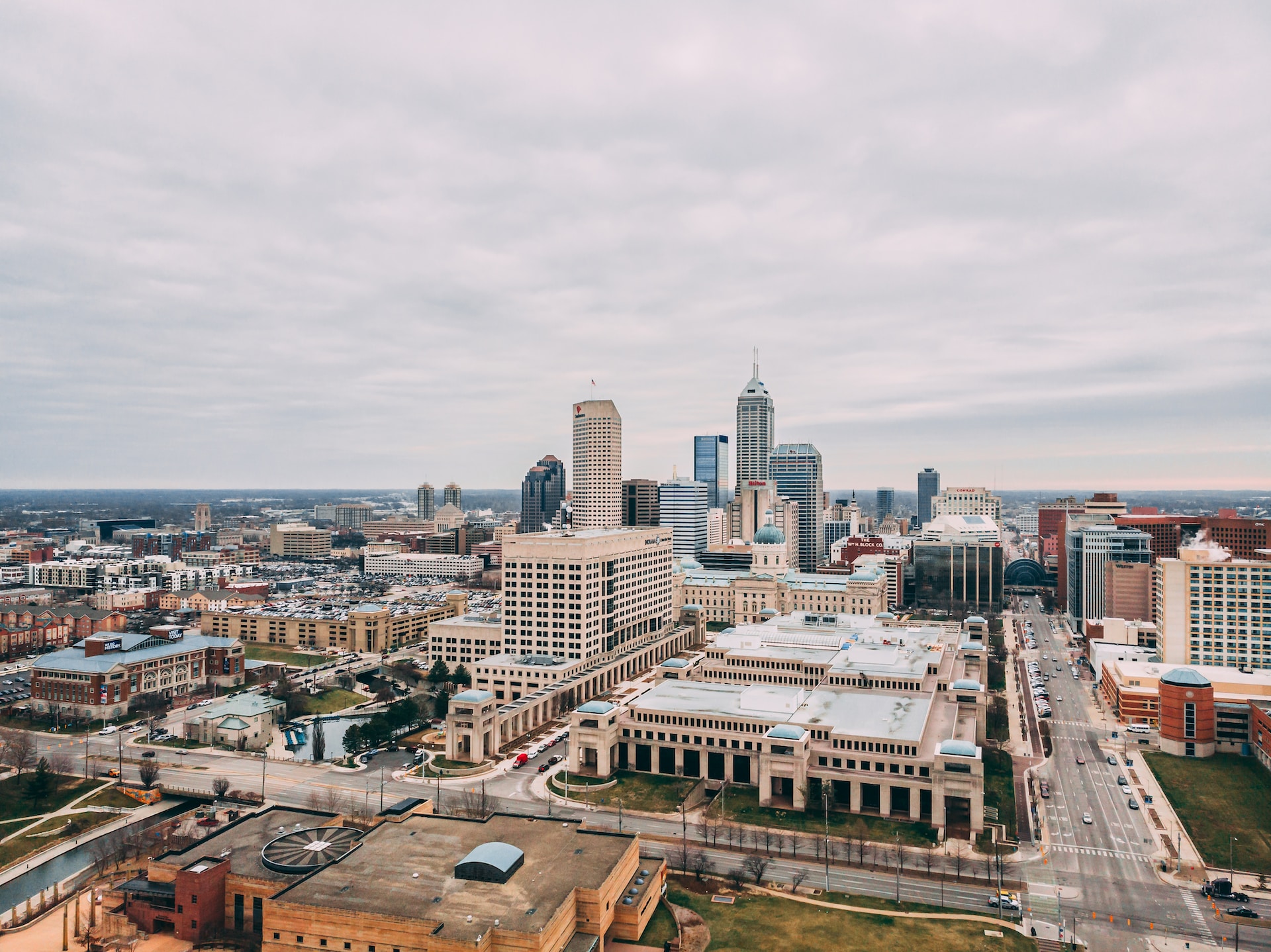 A visit to Indianapolis, the vibrant capital city of Indiana, offers a rich tapestry of Midwestern charm, engaging history, and energetic sports culture.
Whether you're a history buff, a sports enthusiast, or a lover of fine food and arts, Indianapolis has something for you.
Getting Around Indianapolis
Navigating Indianapolis is a breeze. Indianapolis International Airport serves numerous domestic and international flights daily. Once in the city, the IndyGo public transit system, including the Red Line rapid transit, can get you to most attractions. Renting a bike from the Pacers Bikeshare program is another great way to explore, particularly along the scenic Indianapolis Cultural Trail.
Landmarks and Attractions
A perfect place to start your journey is the Indianapolis Motor Speedway, the world's largest auto racing track, with capacity for 400,000 spectators.
Don't miss the Speedway Museum to delve into over 100 years of racing history. The venue also hosts the famous Indy 500 and Brickyard 400 races.
Next, head downtown to the Indiana State Museum. Housed in a modern glass structure, the museum showcases the state's natural history, culture, science, and art. It's also the gateway to the nearby White River State Park, a beautiful green space featuring the Indianapolis Zoo and the Eiteljorg Museum of American Indians and Western Art.
The iconic Soldiers and Sailors Monument is a must-see, towering over Monument Circle in the city's heart. You can climb the 330 steps to the top for a panoramic view of Indianapolis.
The city is also renowned for its love of sports. The Indianapolis Colts play at Lucas Oil Stadium, and the Indiana Pacers hold court at Gainbridge Fieldhouse. For an immersive sports experience, visit the NCAA Hall of Champions, which celebrates collegiate athletics across the nation.
For families, the Children's Museum of Indianapolis is a joy. As the world's largest children's museum, it features engaging exhibits on dinosaurs, space, and international cultures.
Arts and Culture
Indianapolis is a vibrant cultural hub. The Mass Ave arts district, full of galleries, theaters, and boutiques, is perfect for a leisurely stroll. The Indianapolis Museum of Art (at Newfields) is an oasis for art lovers, featuring collections spanning 5,000 years and a beautiful 152-acre campus that includes the historic Oldfields-Lilly House and Gardens.
Indy's music scene thrives at venues like the Slippery Noodle Inn, Indiana's oldest bar and a hotspot for blues. The city's jazz heritage is celebrated annually at the Indy Jazz Fest.
Food and Drink
Indianapolis boasts a burgeoning food scene, driven by innovative chefs and local produce. City Market, a foodie paradise, offers a range of gourmet food stalls. For farm-to-table dining, check out Bluebeard, while Milktooth serves up inventive brunch dishes. Indianapolis is also home to St. Elmo Steak House, an institution since 1902 known for its world-famous shrimp cocktail.
Microbreweries are a significant part of Indianapolis, with Sun King Brewery leading the charge. For whiskey lovers, the award-winning West Fork Whiskey Co. is a must-visit.
Outdoor Activities
Outdoor enthusiasts will enjoy the Indianapolis Cultural Trail, an eight-mile urban-planned bike and pedestrian path connecting neighborhoods and cultural districts. The Eagle Creek Park, one of the largest city parks in the U.S., offers hiking, bird-watching, and watersports.
The Canal and White River State Park offer pedal boating, gondola rides, and paddleboarding. If you're lucky, you might catch one of the summer concerts at the Farm Bureau Insurance Lawn amphitheater, a highlight of Indianapolis' outdoor scene.
Shopping
From eclectic boutiques to major retail outlets, Indianapolis offers diverse shopping experiences. Check out the Fashion Mall at Keystone for high-end brands, or explore local shops in the Broad Ripple and Fountain Square neighborhoods.
Conclusion
Rich in history, buzzing with sports excitement, vibrant with arts and culture, brimming with delicious cuisine, and filled with outdoor fun, Indianapolis is a destination to discover and cherish. Its Midwestern charm, friendly locals, and plethora of activities make it a city well worth the visit for travelers of all ages and interests.
Remember, this guide merely scratches the surface of what Indianapolis offers. The beauty of travel lies in exploration, so be prepared to find your own hidden gems in this wonderful city.