Is Malibu Beach worth visiting?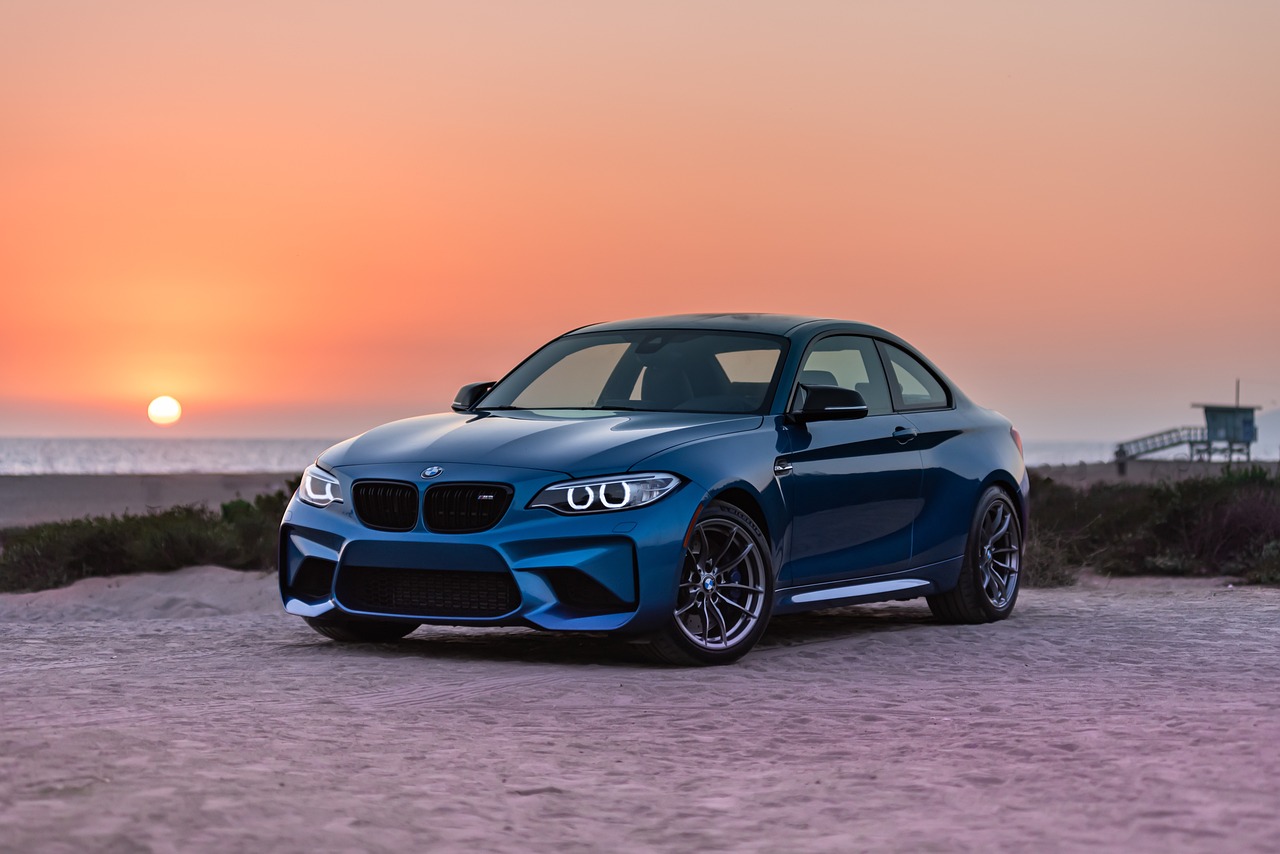 Malibu, a picturesque coastal city located along the Pacific Coast Highway in Southern California, has long been a sought-after destination for beach lovers, surfers, and outdoor enthusiasts. Boasting a 21-mile stretch of stunning coastline, Malibu is home to numerous beaches that offer diverse activities and experiences for visitors. In this comprehensive guide, we will explore the various aspects of Malibu Beach, the reasons why it's worth visiting, and the activities and attractions that await travelers.
Malibu's Pristine Beaches
Malibu is renowned for its pristine beaches, each offering a unique experience to cater to different preferences and interests. Some of the most popular beaches in Malibu include:
Zuma Beach: Known for its wide, sandy shores and excellent surf, Zuma Beach is an ideal destination for sunbathing, swimming, surfing, and beach volleyball. The beach also has ample parking, lifeguard stations, restrooms, and snack stands, making it a convenient and family-friendly choice.
El Matador State Beach: This secluded beach is famous for its dramatic sea cliffs, rocky outcroppings, and hidden caves, making it a favorite spot for photographers and couples seeking a romantic backdrop. Access to El Matador requires navigating a steep trail and stairs, but the effort is rewarded with a breathtaking and serene beach experience.
Surfrider Beach: Located adjacent to the iconic Malibu Pier, Surfrider Beach is a world-renowned surf spot that attracts both beginner and experienced surfers. The beach is also home to the Malibu Lagoon, a wetlands area popular for birdwatching and nature walks.
Point Dume State Beach: Offering expansive views of the coastline and the Santa Monica Bay, Point Dume State Beach is a scenic spot for swimming, sunbathing, and wildlife watching. The adjacent Point Dume Nature Preserve features a short hiking trail that leads to an overlook with stunning views and seasonal opportunities for whale watching.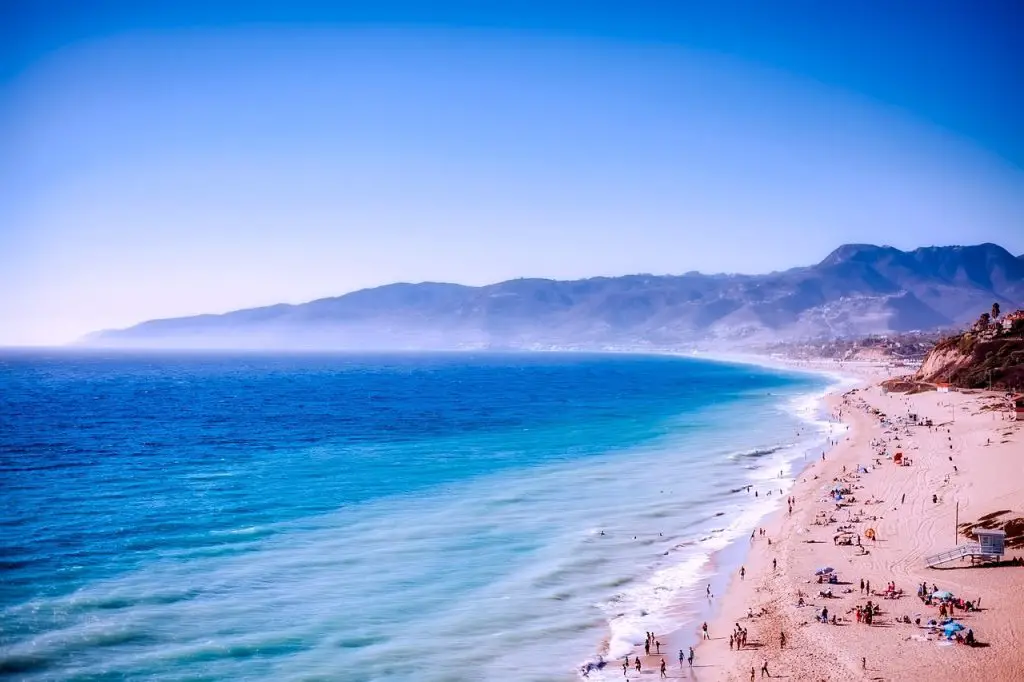 Reasons Why Malibu Beach is Worth Visiting
Natural Beauty: Malibu's coastline is undoubtedly one of the most visually stunning in Southern California. With its rugged cliffs, hidden coves, and sandy shores, Malibu offers a diverse range of picturesque settings for visitors to enjoy. Watching the sunset over the Pacific Ocean is a must-see experience that showcases Malibu's breathtaking beauty.
Outdoor Activities: Malibu Beach provides ample opportunities for outdoor activities, including swimming, surfing, paddleboarding, kayaking, and beach volleyball. Hiking enthusiasts can explore the nearby Santa Monica Mountains, which offer an extensive network of trails with varying levels of difficulty and scenic vistas.
Wildlife Encounters: Malibu's beaches and coastal waters are home to a diverse array of marine life, including dolphins, sea lions, and various species of whales during their migration season. The Malibu Lagoon, part of the Surfrider Beach, is an excellent spot for birdwatching, with numerous species of migratory and native birds inhabiting the area.
Relaxation and Wellness: The laid-back atmosphere and natural beauty of Malibu make it an ideal destination for relaxation and rejuvenation. Many visitors come to Malibu to escape the hustle and bustle of city life, practice yoga on the beach, or simply unwind to the soothing sound of the ocean waves.
Celebrity Sightings: Malibu is known for being a popular residence for celebrities and Hollywood elite, making it a prime location for star-spotting. Visitors may catch a glimpse of their favorite stars enjoying a beach day or dining at one of Malibu's upscale restaurants.
Activities and Attractions Near Malibu Beach
In addition to its stunning beaches, Malibu offers a variety of attractions and activities for visitors to explore and enjoy. These include:
Malibu Wine Safari: Discover the beautiful vineyards of Malibu on a guided wine safari tour. Guests travel through the picturesque Saddlerock Ranch and Vineyard in an open-air safari vehicle, stopping to taste local wines and take in stunning views of the surrounding landscape. The tour also includes opportunities to meet and feed exotic animals, such as zebras, camels, and giraffes.
Malibu Creek State Park: This expansive state park, nestled in the Santa Monica Mountains, offers a variety of outdoor activities, including hiking, mountain biking, rock climbing, and fishing. The park features miles of scenic trails that pass through oak woodlands, chaparral-covered hillsides, and along the Malibu Creek. The park is also home to the iconic MAS*H filming site, which is accessible via a moderate hike.
Malibu Pier: A visit to Malibu Beach is incomplete without a stroll along the historic Malibu Pier. The pier offers stunning views of the coastline and is home to various shops, restaurants, and the Malibu Farm Café, a popular spot for farm-to-table dining.
Pepperdine University: The beautiful campus of Pepperdine University is perched on a hillside overlooking the Pacific Ocean, offering breathtaking views and stunning architecture. Visitors can take a self-guided tour of the campus, enjoy the Frederick R. Weisman Museum of Art, or attend various cultural and sporting events throughout the year.
Getty Villa: Located just south of Malibu, the Getty Villa is a museum dedicated to the art and culture of ancient Greece, Rome, and Etruria. The villa is a recreation of an ancient Roman country house, and its beautiful gardens and architecture provide a serene setting for enjoying the museum's impressive collection of antiquities.
Adamson House and Malibu Lagoon Museum: This historic Spanish Colonial Revival-style home, built in 1929, is a California State Park and a National Historic Site. The Adamson House offers guided tours showcasing its unique architecture, hand-painted tiles, and stunning ocean views. The adjacent Malibu Lagoon Museum provides insight into the area's history, from its Native American inhabitants to the development of the Malibu Beach community.
Conclusion
Malibu Beach is undoubtedly worth visiting, with its breathtaking natural beauty, diverse range of outdoor activities, and unique attractions. Whether you are seeking relaxation, adventure, or a taste of Southern California's vibrant coastal lifestyle, Malibu Beach offers something for everyone. The stunning coastline, pristine beaches, and laid-back atmosphere make it an unforgettable destination that should not be missed.