Miami Travel Guide for Digital Nomads
When envisioning Miami, it's easy to get lost in the imagery of sun-soaked beaches, lively nightlife, and diverse culinary scenes. But, for digital nomads—those who earn their living through digital means—Miami offers so much more. Beyond its idyllic aesthetics, Miami has rapidly evolved into a digital hotspot, with world-class co-working spaces, fast Wi-Fi, and a cosmopolitan community of digital professionals. It is a city that seamlessly melds work and play, making it a haven for digital nomads worldwide.
The Digital Scene
Since the onset of the tech revolution, Miami has seen an influx of startups, tech giants, and digital entrepreneurs. The city has a strong digital infrastructure, with internet speeds among the fastest in the US. Almost every café, restaurant, and public space offers free Wi-Fi, perfect for nomads needing to send off a quick email or jump into an impromptu video call.
Miami is also home to a diverse selection of co-working spaces. WeWork is a popular choice, offering several locations throughout the city, while others like The Lab Miami and Building.co offer more local and intimate atmospheres. These hubs not only provide a desk and Wi-Fi but also a chance to network with local tech enthusiasts and entrepreneurs.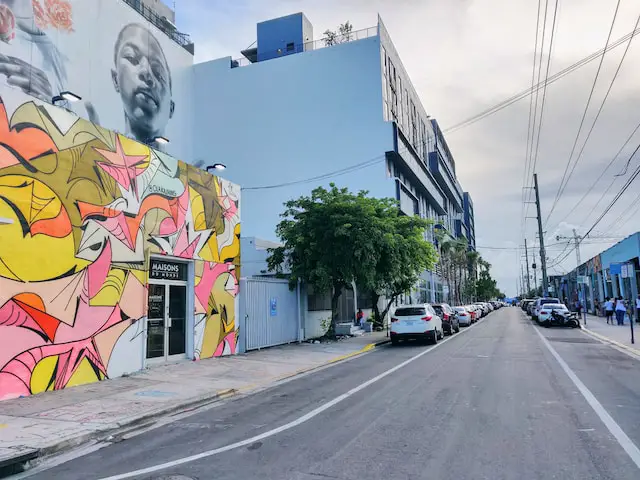 The City Vibe
Working in Miami is not all about fast-paced digital life. The city's vibrant neighborhoods, cultural diversity, and outdoor activities provide an excellent work-life balance. For those looking for a laid-back, artistic vibe, there's Wynwood, Miami's creative hub, known for its outdoor street art museum, Wynwood Walls, and hip, artisanal eateries.
For a taste of luxury, head to the glitz and glamour of Miami Beach. Here, you'll find an array of stylish cafés and restaurants where you can work with a beach view. And when the workday ends, enjoy a jog along the iconic Ocean Drive or relax on the sun-drenched sands of South Beach.
Brickell, Miami's financial district, is another popular neighborhood among digital nomads. Packed with skyscrapers, it offers a wealth of rooftop bars, luxury apartments, and high-end shopping centers. The Brickell City Centre is a favorite spot for professionals, with its upscale eateries, designer boutiques, and buzzing ambience.
Food and Culture
Miami's cultural diversity shines through its food. The city is a culinary melting pot, offering everything from authentic Cuban cuisine in Little Havana to fresh seafood dishes in the oceanfront restaurants of Miami Beach. Many eateries also offer outdoor seating, making them ideal work spots for those craving a change from the usual co-working scene.
The city is also a cultural haven. Visit the Pérez Art Museum Miami for contemporary art or the Phillip and Patricia Frost Museum of Science for an immersive learning experience. The Design District is a must-visit for luxury shopping and design appreciation.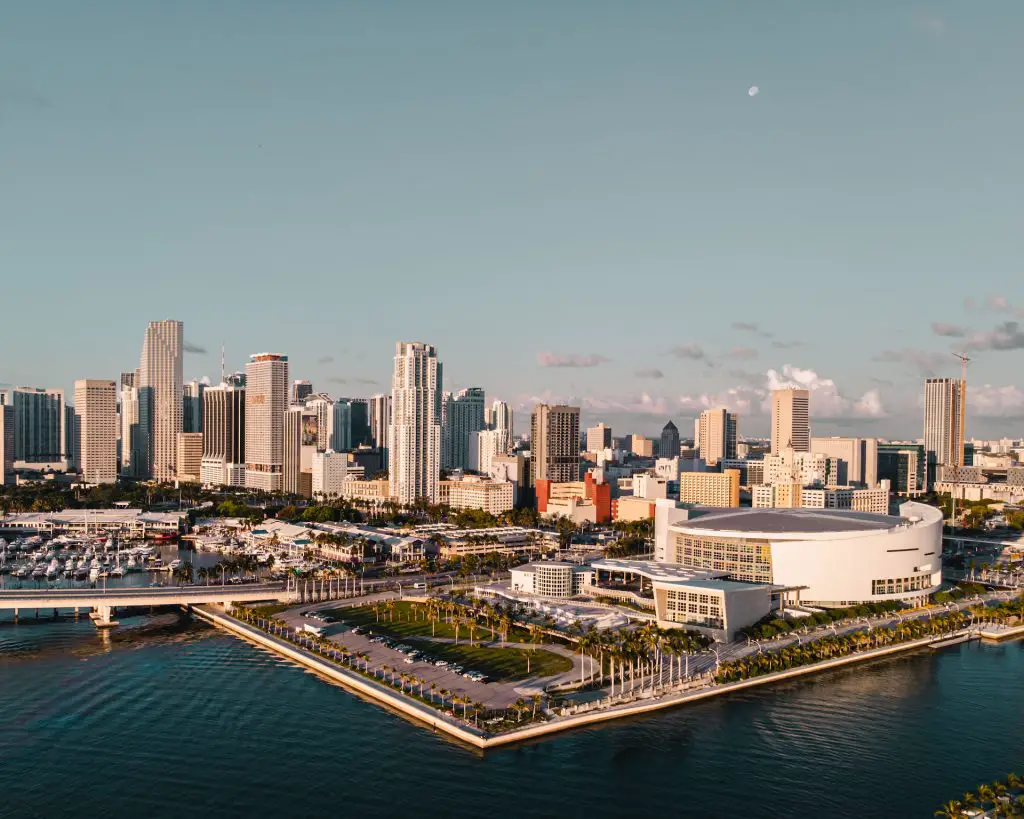 Outdoor and Leisure Activities
If you're a digital nomad who loves the outdoors, Miami will not disappoint. The city is famous for its pristine beaches, perfect for surfing, swimming, or sunbathing. Biscayne National Park offers fantastic snorkeling opportunities, while the Everglades National Park is ideal for wildlife lovers. There's also an abundance of golf courses, parks, and boat tours available.
Miami's nightlife is world-renowned, from the upscale clubs of South Beach to the vibrant live music scene in Downtown Miami. Whether you're a fan of electronic dance music, Latin beats, or jazz, there's a club or bar that caters to your preference.
Accommodation
Miami offers diverse accommodation options, from luxury condos to budget-friendly apartments. Airbnb is quite popular, especially in areas like Miami Beach, Downtown, and Brickell. Many digital nomads also opt for coliving spaces, which offer a sense of community and networking opportunities.
Networking and Events
Miami is a hotbed for tech and startup events. eMerge Americas, one of the biggest tech conferences in the area, attracts entrepreneurs and tech enthusiasts from around the world. Numerous Meetup groups cater to digital nomads and tech professionals, providing ample opportunities for networking and collaboration.
Miami's blend of work and leisure, coupled with its robust digital infrastructure, makes it an ideal destination for digital nomads. Whether you're an entrepreneur, freelancer, or remote worker, Miami offers a dynamic, culturally rich, and vibrant scene that caters to a variety of lifestyles and work habits. With its eclectic mix of neighborhoods, thriving tech scene, and sublime natural beauty, Miami indeed is a digital nomad's paradise.