Monte-Carlo Travel Guide on a Budget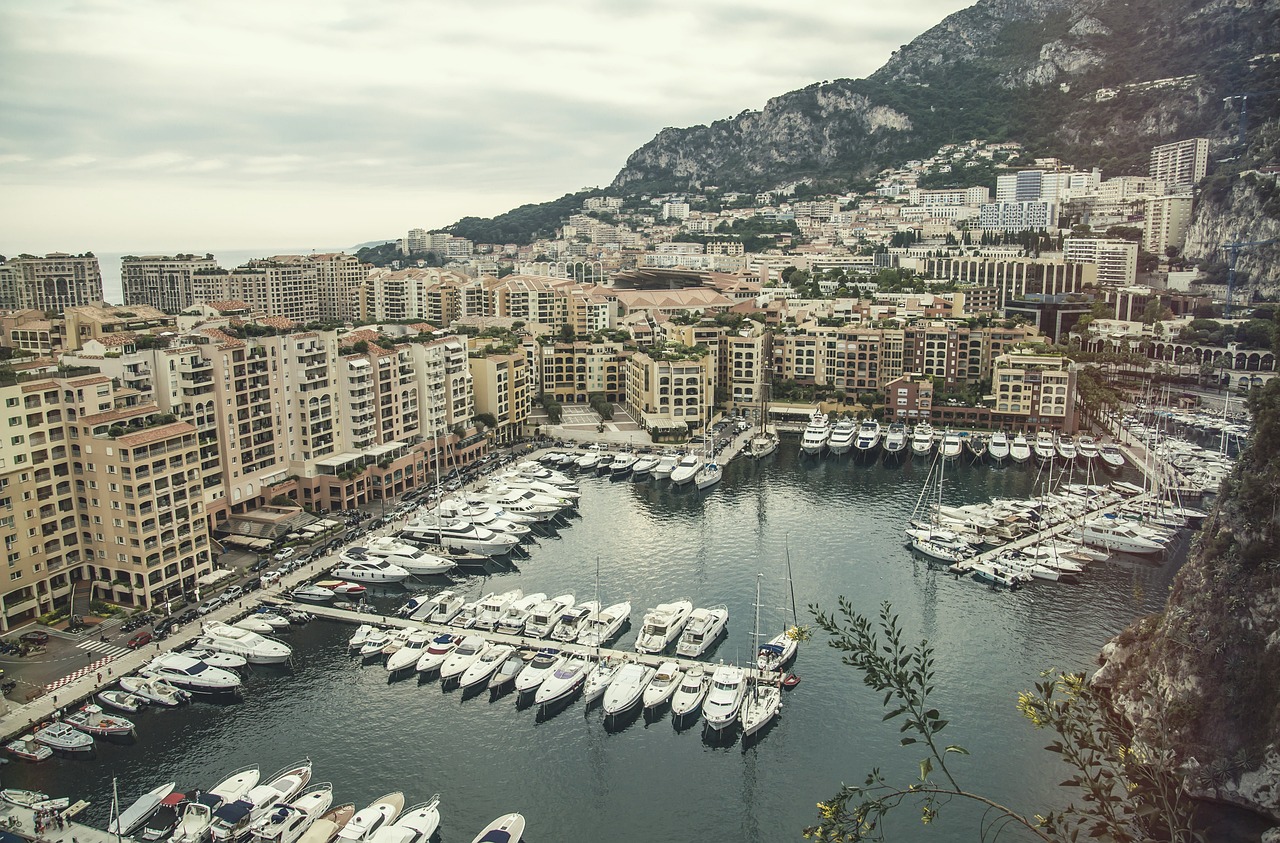 Monte-Carlo, a district in the small but glamorous principality of Monaco, is known for its luxurious lifestyle, upscale casinos, and stunning views of the Mediterranean. While this destination might seem out of reach for budget travelers, it is possible to explore Monte-Carlo without breaking the bank. This comprehensive guide will provide you with essential tips and insights to help you plan an unforgettable and budget-friendly trip to Monte-Carlo.
Planning Your Trip

Proper planning is key to a successful budget trip to Monte-Carlo. Keep the following factors in mind when organizing your journey:
a. Choose the right time to visit: The best time to travel to Monte-Carlo is during the shoulder seasons of spring (April to June) and fall (September to October). During these periods, you can enjoy pleasant weather and fewer crowds, which can lead to better deals on accommodations and attractions.
b. Research your destinations: Monte-Carlo and its surroundings offer a variety of attractions, from upscale casinos and luxury shopping to beautiful gardens and historic sites. Research your desired destinations and create an itinerary that suits your interests and budget.
c. Apply for a visa (if necessary): Monaco does not have a separate visa policy from France, so if you require a visa to enter France, you will need one for Monaco as well. Research the visa requirements for your nationality and apply well in advance.
Budget Accommodation

Monte-Carlo is known for its luxurious hotels, but budget accommodations are available in nearby areas. Consider the following tips when booking your lodgings:
a. Look for accommodations outside Monte-Carlo: Budget-friendly hotels, guesthouses, and hostels can be found in neighboring towns such as Beausoleil, Cap d'Ail, and Nice. These locations are just a short train or bus ride away from Monte-Carlo.
b. Research online: Use booking websites like Booking.com, Agoda, and Hostelworld to compare prices and find the best deals.
c. Read reviews: Check online reviews to ensure the quality and safety of your chosen accommodation.
d. Book in advance: Book your accommodation ahead of time to secure the best rates and avoid disappointment.
Affordable Transportation

Monte-Carlo and its surroundings are well-connected by public transportation, making it easy to explore the area on a budget. Consider the following transportation options:
a. Buses: Buses are an affordable way to travel between Monte-Carlo and neighboring towns. The Compagnie des Autobus de Monaco (CAM) operates several bus lines within Monaco, while the Lignes d'Azur network connects Monaco to Nice and other towns along the French Riviera.
b. Trains: Trains are another cost-effective option for traveling along the French Riviera, with the TER Provence-Alpes-Côte d'Azur network providing regular service between Monaco, Nice, Cannes, and other coastal towns.
c. Walking: Monte-Carlo is a compact district that can be easily explored on foot. Walking allows you to enjoy the stunning views, architecture, and atmosphere of the area while saving on transportation costs.
d. Renting a bicycle or scooter: Renting a bicycle or scooter can provide a fun and affordable way to explore Monte-Carlo and the surrounding areas.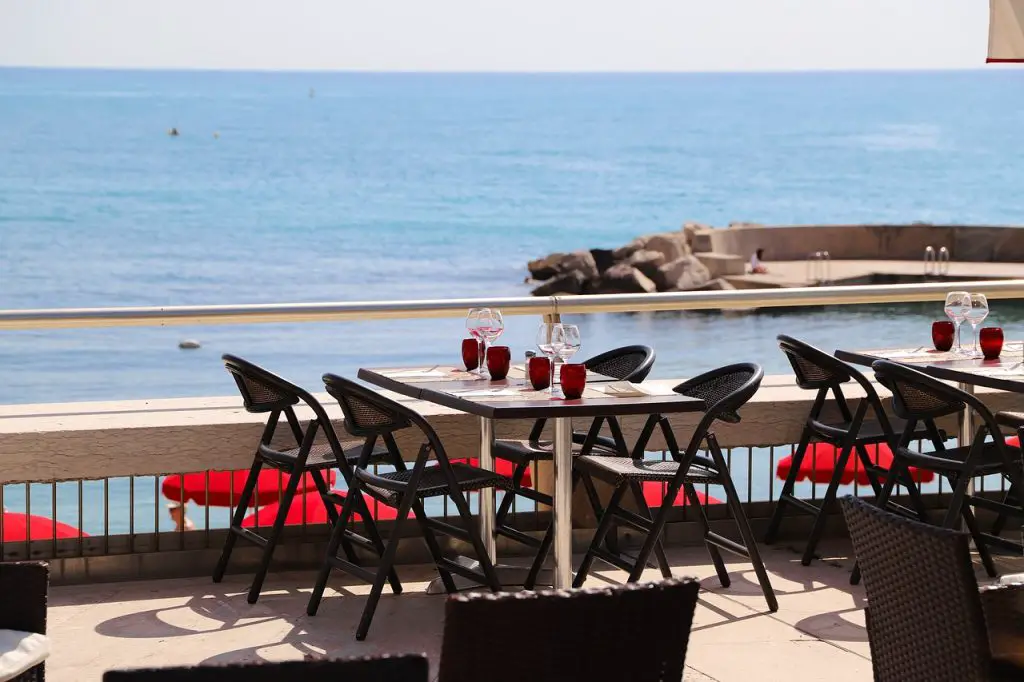 Eating on a Budget

While Monte-Carlo is known for its upscale dining scene, it is possible to find affordable food options. Follow these tips to save money on meals:
a. Eat local: Opt for local eateries, bakeries, and small restaurants that cater to a diverse clientele. These establishments often offer tasty and affordable meals, such as sandwiches, quiches, and salads.
b. Take advantage of prix-fixe menus: Many restaurants offer
prix-fixe menus, which provide a multi-course meal at a fixed price. These menus can be an excellent way to sample local cuisine while staying within your budget.
c. Visit local markets: Local markets and supermarkets offer a variety of fresh produce, cheeses, and other ingredients that can be used to prepare self-catered meals. Additionally, some markets feature food stands offering affordable snacks and meals.
d. Picnics: With its beautiful parks and scenic coastal spots, Monte-Carlo is an ideal destination for a picnic. Purchase food items from local markets or bakeries and enjoy an al fresco meal while taking in the stunning surroundings.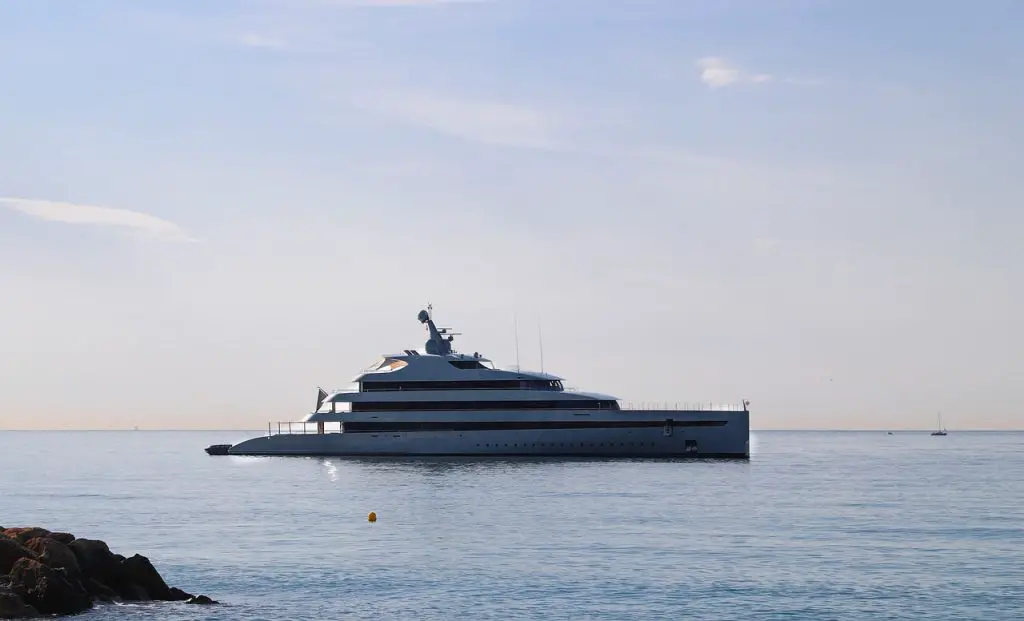 Affordable Sightseeing

Monte-Carlo offers a range of attractions that can be enjoyed on a budget. Consider these tips for affordable sightseeing:
a. Prioritize your must-see attractions: Research entrance fees for popular tourist sites and prioritize the attractions that interest you the most. This will help you manage your sightseeing budget effectively.
b. Visit free or low-cost attractions: Many attractions in Monte-Carlo are free or have minimal entry fees, such as the Casino Gardens, the Japanese Garden, and the Saint-Martin Gardens. These sites offer a glimpse into the local culture and history without breaking the bank.
c. Take advantage of discounts: Some attractions offer discounted entry fees for students, senior citizens, or on specific days of the week. Research these discounts and plan your visits accordingly.
d. Join free walking tours: Many cities and towns along the French Riviera offer free walking tours led by knowledgeable local guides. These tours can provide valuable insights into the history and culture of the area, as well as tips on affordable attractions, eateries, and accommodations.
Shopping on a Budget

While Monte-Carlo is known for its luxury shopping scene, it is possible to find unique souvenirs and gifts without overspending. Keep these tips in mind to make the most of your shopping budget:
a. Shop at local markets: Local markets offer a variety of artisan goods, handmade crafts, and regional products that make for unique souvenirs. Be prepared to haggle, as bargaining is an essential part of the shopping experience in many markets.
b. Visit nearby towns: The French Riviera is home to numerous towns and villages with charming shops and boutiques. Exploring these areas can provide a more authentic shopping experience and uncover hidden gems at affordable prices.
c. Look for sales and discounts: Many stores offer sales and discounts during specific times of the year. Research these sales periods and plan your shopping accordingly.
Staying Safe and Healthy

While traveling on a budget in Monte-Carlo, it's essential to prioritize your safety and well-being. Keep these tips in mind:
a. Drink bottled water: Tap water in Monte-Carlo is generally safe to drink, but if you're unsure, opt for bottled or purified water to avoid any potential health risks.
b. Be cautious with sun exposure: The sun can be intense in Monte-Carlo, especially during the summer months. Wear sunscreen, sunglasses, and a hat to protect yourself from harmful UV rays.
c. Use caution in crowded areas: Pickpocketing and petty theft can occur in crowded areas, such as markets and public transportation. Keep your belongings secure and be aware of your surroundings.
Conclusion
With careful planning and smart choices, it's possible to explore the glitz and glamour of Monte-Carlo on a budget. By following the tips and advice outlined in this guide, you can make your dream trip to Monte-Carlo a reality while sticking to your financial goals. Embrace the adventure and immerse yourself in the rich culture and history of this enchanting destination.