Rio Carnival Travel User Guide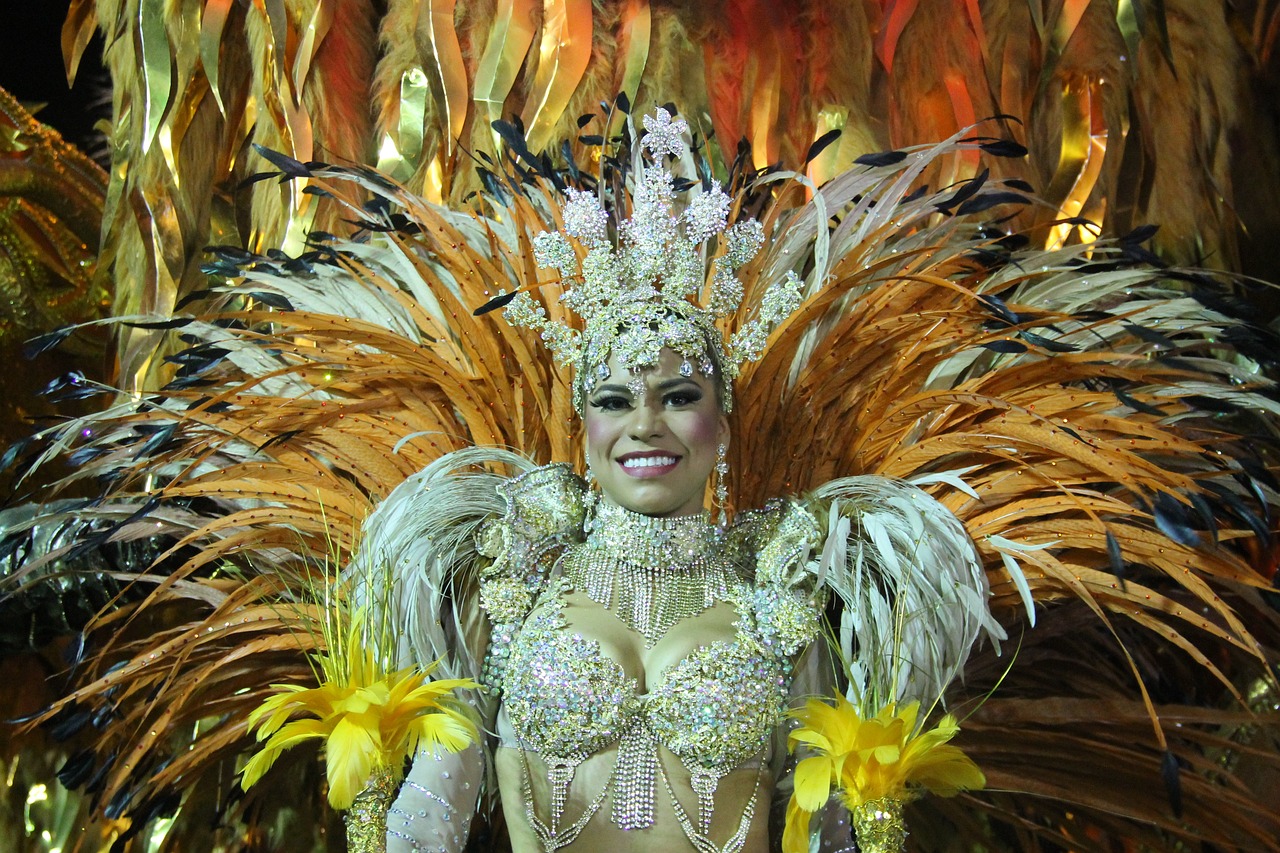 Rio Carnival is one of the world's most famous and extravagant celebrations, attracting millions of visitors each year. The festival takes place annually in the lead-up to Lent, with a series of events, parties, and parades showcasing the vibrant culture, music, and dance of Brazil. In this comprehensive Rio Carnival travel user guide, we will cover essential information, tips, and recommendations for making the most of your Carnival experience.
Part 1: Planning Your Trip
Dates and Duration: Rio Carnival typically takes place in February or early March, depending on the date of Easter. The main festivities occur over five days, from the Friday before Ash Wednesday to Fat Tuesday. However, many pre- and post-Carnival events extend the celebrations. To fully immerse yourself in the Carnival atmosphere, plan to spend at least a week in Rio de Janeiro.
Booking Accommodation: Rio de Janeiro hotels and accommodations fill up quickly during Carnival, so it's essential to book your stay well in advance. Consider staying in areas such as Copacabana, Ipanema, or Lapa, which offer easy access to Carnival events and attractions. Be prepared to pay a premium for accommodations during this busy period.
Flights and Transportation: As with accommodations, flights to Rio de Janeiro during Carnival can be expensive and sell out quickly. Book your flights as early as possible to secure the best prices and availability. Once in Rio, you'll find that public transportation, such as buses and the subway, is the most convenient and affordable way to get around the city during Carnival.
Carnival Tickets: If you wish to attend the Sambadrome parades, it's crucial to purchase tickets in advance. Tickets for the Sambadrome are sold in various sectors, with prices varying depending on the location and type of seating. For a more exclusive experience, consider purchasing tickets to a VIP box or a Camarote, which offer premium views, food, and drinks.
Part 2: Preparing for Carnival
Costumes and Attire: Dressing up is a significant part of the Rio Carnival experience, so don't be shy about wearing colorful and flamboyant outfits. Many attendees wear elaborate costumes, masks, and accessories, while others opt for more casual attire with a festive touch. If you plan to attend a themed ball or party, be sure to check the dress code in advance.
Health and Safety: Rio de Janeiro can be hot and humid during Carnival, so stay hydrated and wear sunscreen to protect yourself from the sun. As with any large event, be aware of your surroundings and keep an eye on your belongings. Avoid carrying large sums of cash or valuable items, and use a money belt or hidden pouch to store your essentials.
Learn Some Portuguese: Although many people in Rio de Janeiro speak English, knowing some basic Portuguese phrases can be helpful and appreciated by locals. Practice greetings, numbers, and common questions to help you navigate your Carnival experience.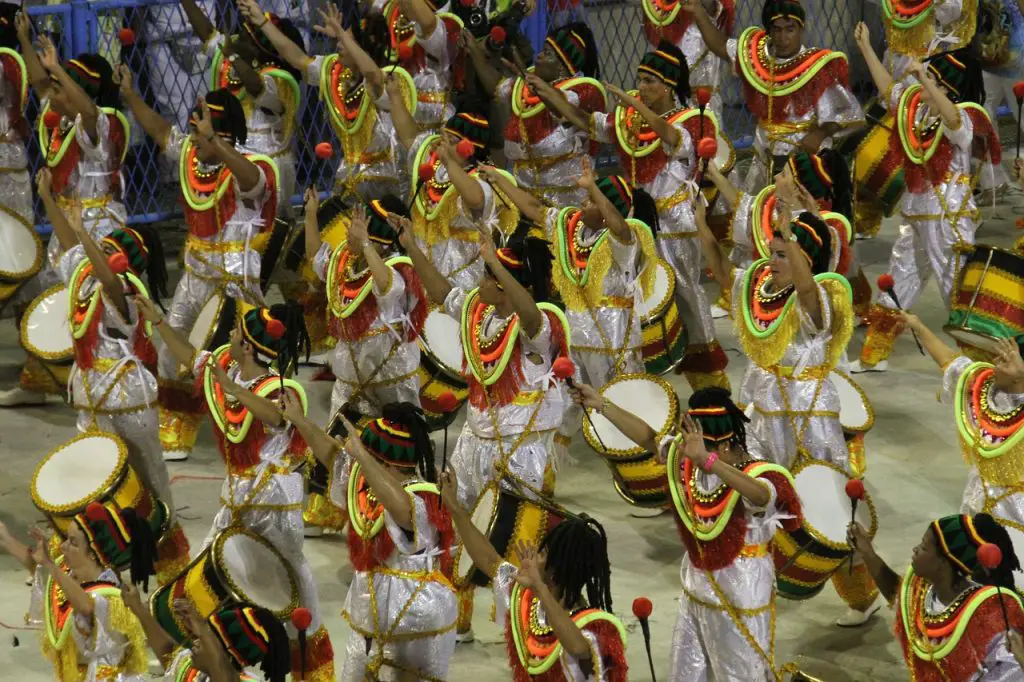 Part 3: Experiencing Carnival
Sambadrome Parades: The highlight of Rio Carnival is the Sambadrome parades, where samba schools compete in a spectacular display of music, dance, and creativity. The parades take place on the Sunday and Monday nights of Carnival and feature thousands of performers and elaborate floats. Be prepared for a long night, as the parades can last for several hours.
Street Parties (Blocos): Throughout Carnival, numerous street parties, known as "blocos," take place across Rio de Janeiro. These lively gatherings feature live music, dancing, and festive crowds, and are an excellent way to experience Carnival's more casual side. Popular blocos include Cordão do Bola Preta, Sargento Pimenta, and Banda de Ipanema. To find the most up-to-date schedule and locations of blocos, check local newspapers, websites, or ask at your hotel.
Themed Balls and Parties: In addition to the parades and street parties, several themed balls and parties take place throughout Carnival week. These events range from formal, black-tie affairs to more casual, themed gatherings. One of the most famous is the Magic Ball at the Copacabana Palace Hotel, which attracts celebrities and socialites from around the world. Be sure to research and purchase tickets in advance, as these events often sell out.
Samba Schools: If you're interested in learning more about the history and culture of samba, consider visiting a local samba school. Many samba schools offer tours, workshops, and rehearsals in the lead-up to Carnival, providing a behind-the-scenes look at the preparation and dedication involved in creating the spectacular parades.
Explore Rio de Janeiro: While Carnival is undoubtedly the main attraction, be sure to take some time to explore Rio de Janeiro's other highlights. Visit iconic landmarks such as Christ the Redeemer, Sugarloaf Mountain, and the Selarón Steps. Relax on the famous beaches of Copacabana and Ipanema, and immerse yourself in the city's vibrant neighborhoods, including Lapa, Santa Teresa, and Gloria.
Part 4: Post-Carnival Activities
Relax and Recover: After several days of non-stop partying and excitement, take some time to relax and recover. Treat yourself to a spa day, a leisurely stroll on the beach, or a quiet afternoon at one of Rio's many parks or botanical gardens.
Day Trips: If you have extra time in Rio de Janeiro, consider taking a day trip to one of the nearby destinations. Popular options include the charming coastal town of Búzios, the beautiful island of Ilha Grande, and the historic city of Petrópolis.
Culinary Experiences: As you wind down from your Carnival experience, be sure to indulge in Rio's diverse culinary scene. Sample traditional Brazilian dishes, such as feijoada and churrasco, at local restaurants or food markets. Don't forget to try some refreshing açai or fresh coconut water to help rehydrate and rejuvenate.
Conclusion
Attending Rio Carnival is a once-in-a-lifetime experience that promises unforgettable memories and a deeper appreciation for Brazil's rich culture and traditions. By planning and preparing carefully, and embracing the spirit of the celebration, you'll be able to make the most of your time in Rio de Janeiro and create lasting memories of your Carnival adventure.