Nice, France Travel Guide: Discover the Best Vacation Experiences and Trip Ideas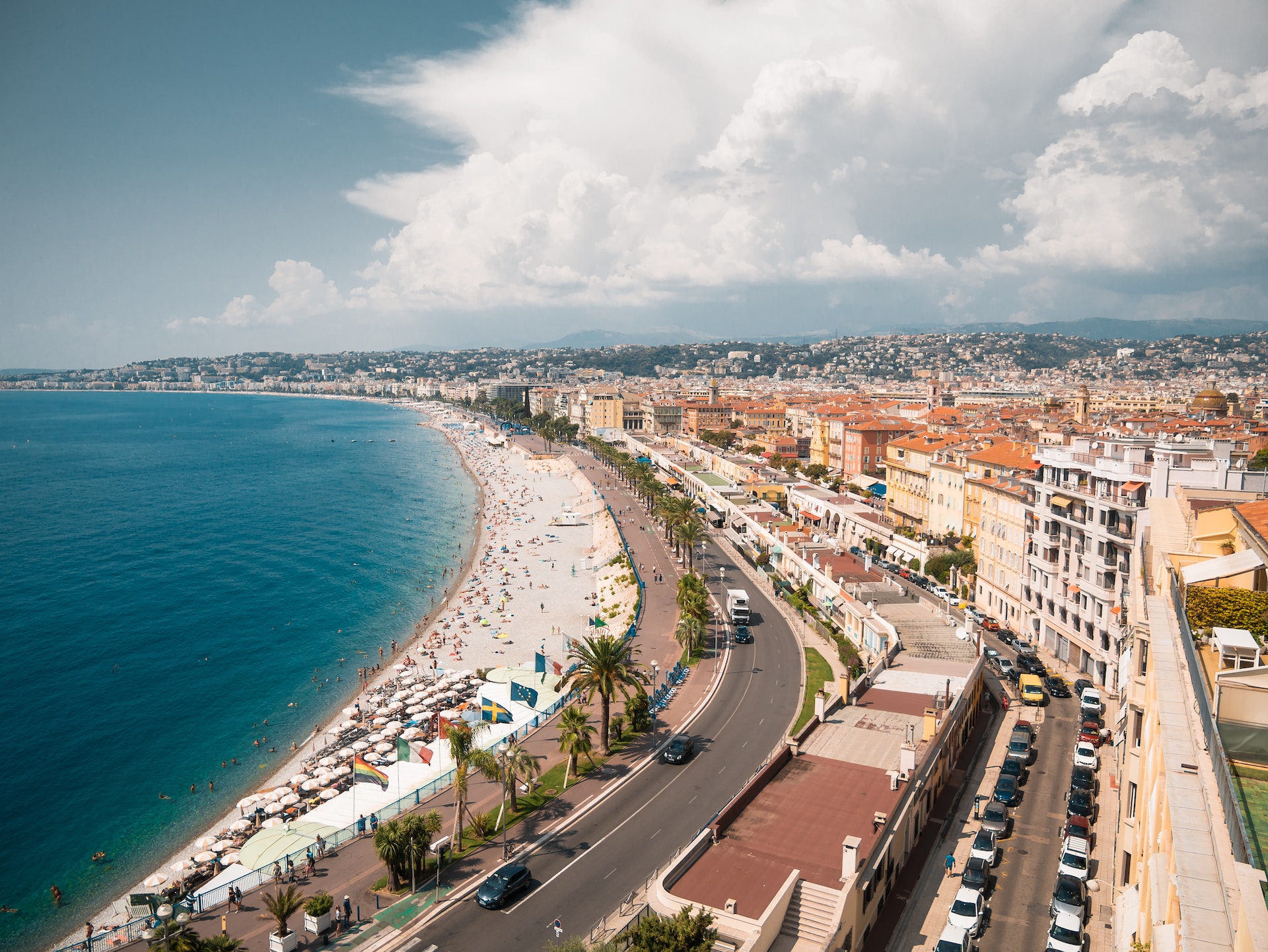 Lushly situated on the Mediterranean's azure Côte d'Azur, the dazzling city of Nice invites globetrotters with its captivating blend of natural beauty, historic allure, and cosmopolitan charm. Unravel the secrets of this French Riviera jewel with this 2,000-word guide, packed with the best experiences and trip ideas for an unforgettable Nice vacation.
Arriving in Nice
Your journey begins when you touch down at Nice Côte d'Azur Airport, the third busiest in France, with regular flights from major cities worldwide. On the scenic drive to the city center, the first glimpse of the turquoise sea meeting the pebbled beach of the Baie des Anges (Bay of Angels) will leave you breathless.
A Stroll along Promenade des Anglais
Begin your Nice adventure with a leisurely saunter along the famed Promenade des Anglais, a seven-kilometer stretch graced by palm trees, luxury hotels, and cafes. The promenade is also a hotspot for cyclists, joggers, and rollerbladers. Its allure heightens as the sun sets, making it an idyllic spot for twilight romantic walks.
Exploring Vieille Ville (Old Town)
Next, wander into the narrow, winding lanes of Vieille Ville, Nice's Old Town, where the city's vibrant spirit truly comes alive. Marvel at the pastel-hued buildings, elegant Baroque architecture, and myriad of boutiques, galleries, and open markets. Here, you'll discover the Cours Saleya, a bustling flower and produce market, where locals and tourists alike immerse in a sensory feast of sights, sounds, and scents.
The Allure of Castle Hill
Ascend the Castle Hill, or Colline du Château, for a breathtaking panorama of Nice. Although the castle itself is long gone, the park that replaced it offers green spaces, cascading waterfalls, and sweeping views of the cityscape, Promenade des Anglais, and the glittering Mediterranean Sea.
Art and Culture: Museums Galore
Nice, once home to many iconic artists, boasts a rich cultural tapestry. The Matisse Museum houses a remarkable collection of works by Henri Matisse, who spent much of his life here. In contrast, the Museum of Modern and Contemporary Art (MAMAC) exhibits a stunning array of avant-garde art from the 1960s to the present. Lastly, the Marc Chagall National Museum hosts the largest public collection of Chagall's works, focusing mainly on his biblical themes.
Rustic Charm of Cimiez
In the Cimiez neighborhood, explore the remnants of Nice's Roman past, including the ruins of the Cemenelum, and the well-preserved Roman baths. Cimiez also houses the Franciscan Monastery with its beautiful gardens and the Cimiez Arena Park, a favorite among locals for picnics and summer concerts.
Exquisite Culinary Journey
Food lovers will find Nice a gastronomic paradise. Try local specialties such as "Socca" (chickpea pancake), "Salade Niçoise" (tuna salad), and "Pissaladière" (Onion tart), accompanied by a glass of local rosé. Experience the Nice culinary scene in the city's countless bistrots, cafes, and upscale restaurants.
Venture Beyond Nice: Day Trips
Nice's strategic location makes it an ideal base for exploring the glamorous French Riviera. Visit the glittering city-state of Monaco, the upscale Cannes known for its annual film festival, or the picturesque Antibes, with its world-class marina and fortified old town. Drive further along the coast to Saint-Tropez for its stunning beaches and vibrant nightlife, or venture inland to the charming hilltop villages of Eze and Saint-Paul-de-Vence, frozen in medieval times yet filled with art galleries and panoramic views.
Shop 'til You Drop
Nice's shopping scene rivals that of Paris. Avenue Jean Médecin is a shopper's paradise, lined with high-street and department stores. Meanwhile, the designer boutiques of Rue Paradis and Avenue de Verdun offer luxury fashion brands. For more eclectic and unique finds, stroll through the artisan shops and antique stores in the Old Town.
Relax at Nice's Beaches
No trip to Nice is complete without a beach day. Choose between public beaches such as Beau Rivage and Opera Plage, or private ones like Blue Beach and Castel Plage, where a fee guarantees you a lounge chair, umbrella, and wait service. The pebbly nature of Nice's beaches does not deter the joy of basking in the Mediterranean sun and taking a dip in the azure waters.
Nice by Night
As the sun dips below the horizon, Nice's night scene awakens. With an eclectic mix of jazz clubs, discos, and cocktail bars, there's something for everyone. For a serene night, a stroll under the stars along the Promenade des Anglais offers an equally enchanting experience.
Experience the Carnaval de Nice
If your visit aligns with the annual Carnaval de Nice, prepare for an extravagant celebration. Held in February, this event is one of the world's largest carnivals, filled with parades, flower battles, and plenty of music and dancing.
Practical Tips
Nice enjoys a Mediterranean climate with mild winters and hot summers. While summer is the peak tourist season, spring and fall offer pleasant weather with fewer crowds. The Nice Riviera Card can be a cost-effective way to explore, offering free public transport and access to major attractions. Lastly, locals appreciate a basic grasp of French phrases, although English is widely spoken.
To conclude, the multifaceted city of Nice, with its radiant landscapes, rich cultural heritage, delectable cuisine, and engaging activities, offers an irresistible allure to any traveller. By following this guide, you can tailor a trip to Nice that captures the vibrant spirit and indulgent tranquility of this French Riviera gem.