Tokyo Skytree (Oshiage) User Guide and Itinerary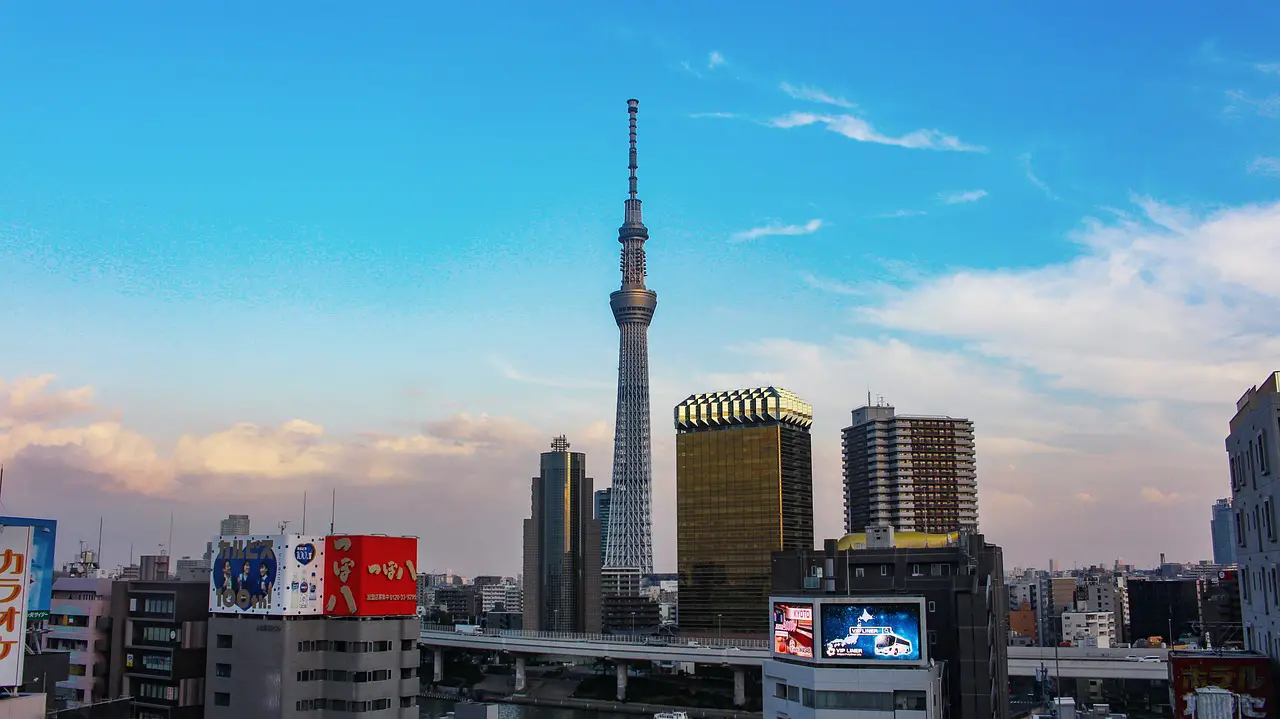 Tokyo Skytree, located in the Oshiage district of Tokyo, is an iconic landmark and the tallest structure in Japan, standing at a staggering 634 meters (2,080 feet). The tower is not only a television and radio broadcast facility but also a popular tourist destination, boasting two observation decks with breathtaking views of the city, as well as shopping, dining, and entertainment facilities at its base. This comprehensive user guide and itinerary will help you make the most of your visit to Tokyo Skytree, covering essential information, tips, and recommendations for an unforgettable experience.
Getting to Tokyo Skytree

Tokyo Skytree is easily accessible via public transportation. The most convenient options include:
Tokyo Skytree Station: The Tobu Skytree Line connects Tokyo Skytree Station directly to Asakusa Station, just a few minutes away. From central Tokyo, you can take the JR Yamanote Line to Ueno Station, transfer to the Ginza Line, and get off at Asakusa Station before transferring to the Tobu Skytree Line.
Oshiage (Skytree) Station: The Tokyo Metro Hanzomon Line, the Toei Asakusa Line, and the Tobu Skytree Line all serve Oshiage (Skytree) Station, which is a short walk from the tower. These lines provide convenient connections to popular areas like Shibuya, Shinjuku, and Ginza.
Tokyo Skytree Town

At the base of Tokyo Skytree lies the expansive Tokyo Skytree Town complex, which offers a wide range of shopping, dining, and entertainment options. Key attractions within Tokyo Skytree Town include:
Solamachi: This shopping and dining complex features over 300 shops and restaurants, offering everything from fashion and accessories to traditional Japanese crafts and souvenirs. Solamachi is the perfect place to pick up unique gifts or indulge in some retail therapy.
Sumida Aquarium: This modern aquarium showcases marine life from the waters around Japan, including colorful fish, penguins, and seals. The aquarium's unique design allows visitors to get up close and personal with the creatures, making for an engaging and educational experience.
Postal Museum Japan: This interactive museum explores the history of postal services in Japan and features exhibits on stamps, mailboxes, and other postal artifacts. Visitors can also try their hand at various interactive activities, such as creating their own stamps.
Tokyo Skytree Tickets and Observation Decks

Tokyo Skytree offers two observation decks: the Tembo Deck, located at 350 meters (1,148 feet), and the higher Tembo Galleria, located at 450 meters (1,476 feet). Visitors can purchase tickets for either or both decks.
Ticket Options: There are various ticket options available, including day-of tickets, which can be purchased at the ticket counter on the 4th floor, and advance tickets, which can be reserved online or at select ticket outlets. For international visitors, there is also a Fast Skytree Ticket option, which allows you to skip the regular line by presenting your passport. This ticket can only be purchased at the ticket counter on the same day.
Tembo Deck: The Tembo Deck features large windows offering panoramic views of Tokyo, as well as a glass floor, which provides a thrilling perspective of the streets below. There are also cafes, a souvenir shop, and a photo service area on this level.
Tembo Galleria: Accessible via a glass-enclosed elevator from the Tembo Deck, the Tembo Galleria offers even more stunning views of Tokyo and the surrounding areas. The Galleria features a spiral walkway, which gradually ascends to the highest point of the observation deck, providing an immersive and unique viewing experience. At the top, visitors can enjoy the "Top of Skytree" photo spot and a souvenir shop, while the lower level houses a cafe where guests can relax and enjoy refreshments.
Itinerary for Visiting Tokyo Skytree

To make the most of your visit to Tokyo Skytree, consider the following itinerary:
Morning: Arrive at Tokyo Skytree early to beat the crowds and purchase your tickets. If you plan to visit both observation decks, start with the Tembo Deck, then proceed to the Tembo Galleria. Take your time enjoying the incredible views and snapping photos.
Late Morning/Early Afternoon: After exploring the observation decks, head down to Tokyo Skytree Town and grab lunch at Solamachi. With a diverse selection of restaurants and cafes, you'll be spoilt for choice.
Afternoon: Spend the afternoon exploring the various attractions within Tokyo Skytree Town, such as Sumida Aquarium and the Postal Museum Japan. Alternatively, indulge in some shopping at Solamachi, where you can find a mix of international brands and local Japanese shops.
Evening: As the sun begins to set, consider heading back up to one of the observation decks to witness the stunning transformation of Tokyo's skyline at dusk. The city lights create a magical atmosphere that is truly memorable.
Tips for Visiting Tokyo Skytree

Plan your visit on a clear day to maximize visibility and enjoy the best views. Check the weather forecast in advance and be prepared to adjust your plans if necessary.
Weekdays are generally less crowded than weekends, so consider visiting Tokyo Skytree on a weekday to avoid long lines and crowds.
If you're visiting during peak season or on a weekend, consider purchasing the Fast Skytree Ticket to save time and skip the regular line.
Bring a light jacket, as the temperature on the observation decks can be cooler than at ground level.
Make sure your camera or smartphone is fully charged, as you'll want to capture the stunning views from the observation decks.
Conclusion
Tokyo Skytree is a must-visit attraction for anyone traveling to Tokyo, offering unparalleled views of the city and its surroundings. With its impressive observation decks and the bustling Tokyo Skytree Town at its base, there is plenty to see and do for visitors of all ages. By following this user guide and itinerary, you'll be well-prepared to make the most of your time at Tokyo Skytree and create lasting memories of your visit to this iconic landmark.