What hotel do celebrities stay in in Nashville?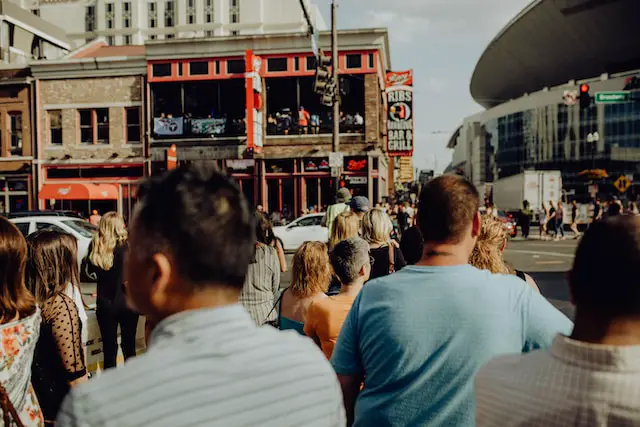 Choosing the right accommodation can be a significant part of the travel experience, especially for celebrities who often seek a blend of luxury, privacy, and top-notch services. Nashville, being a hub for the music and entertainment industry, has many hotels that cater to such needs. Here are some of the top Nashville hotels where celebrities have been known to stay:
The Hermitage Hotel
The Hermitage Hotel, opened in 1910, is Nashville's most storied hotel. Its stately architecture, luxurious decor, and attention to privacy make it a popular choice for celebrities. The hotel's rich history, award-winning dining, and central location also add to its appeal. Famous guests have included several U.S. Presidents and music celebrities such as Johnny Cash and Patsy Cline.
Thompson Nashville
Located in The Gulch, Thompson Nashville is a boutique hotel that blends the city's creative spirit with contemporary style. It offers spacious suites with floor-to-ceiling windows, a rooftop bar with stunning views, and two fantastic on-site dining options. With its blend of style, comfort, and privacy, it's not surprising that it's a top choice for celebrities.
21c Museum Hotel
The 21c Museum Hotel offers an artistic ambiance that appeals to creative individuals, making it a favorite amongst music artists and actors. This boutique hotel is set within a historic building, and it doubles as a contemporary art museum. The hotel's decor is chic and modern, and the on-site restaurant, Gray & Dudley, serves up locally-sourced dishes in a trendy, relaxed setting.
JW Marriott Nashville
With its towering presence, the JW Marriott Nashville offers sweeping views of the city. This upscale hotel features modern decor, luxurious amenities, and a spa that has been touted as one of the best in the city. Its rooftop bar, which provides panoramic views of Nashville, has been known to attract celebrities.
Omni Nashville Hotel
The Omni Nashville Hotel is a luxurious property connected to the Country Music Hall of Fame and Museum. The hotel features spacious rooms and suites, a full-service spa, and several dining options. The level of service and central location make it an attractive option for high-profile guests.
Hutton Hotel
Hutton Hotel is a boutique hotel with a strong connection to Nashville's music scene – it even has a writer's studio and a 5,000 square foot live music venue. The rooms and suites are elegant and modern, and the on-site dining is exceptional. With its strong music credentials, it's a popular choice for visiting musicians and celebrities.
The Westin Nashville
Located near Nashville's entertainment district, The Westin Nashville offers a blend of luxury and modern style. The hotel has a rooftop bar, L27, which features one of the highest rooftop pools in the city, and a spa for guests seeking relaxation and pampering. Its prime location and high-end amenities make it another popular choice for celebrity guests.
Dream Nashville
Situated in the historic Printer's Alley district, Dream Nashville is a luxury hotel with an art deco-inspired design. The hotel is known for its trendy nightlife venues, which often attract a celebrity clientele.
Remember, while these hotels may attract a celebrity clientele, it's always important to respect all guests' privacy. Nashville is known for its laid-back and respectful approach to celebrities, which is one of the reasons they feel comfortable visiting and living in this vibrant city.