What is a must eat in London?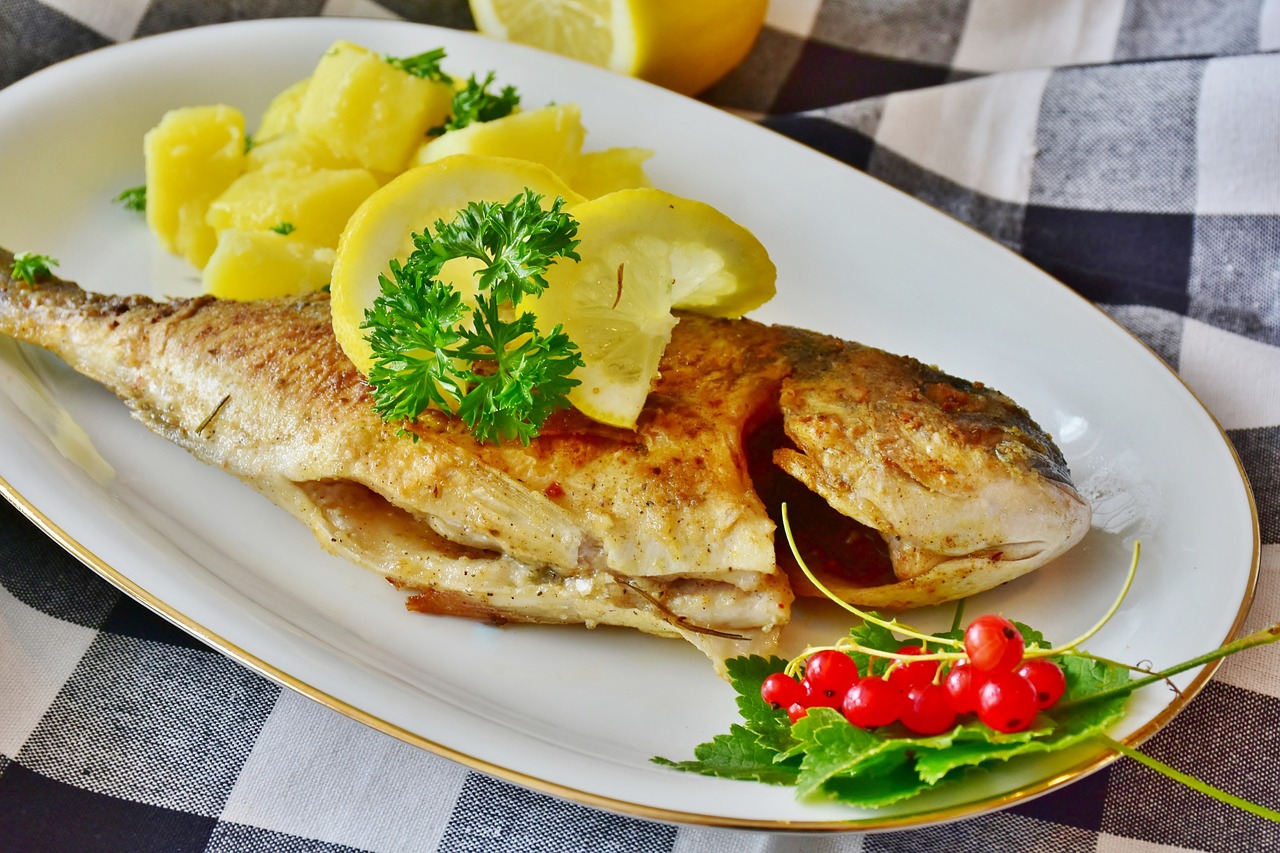 As one of the most cosmopolitan cities in the world, London's culinary landscape reflects its diversity. A melting pot of cultures, the city's food scene offers an exciting array of flavors', from traditional British fare to global cuisines. Here's a comprehensive guide highlighting the must-eat dishes that form the heart and soul of London's gastronomic charm.
Traditional British Fare
Fish and Chips: No visit to London would be complete without indulging in the classic fish and chips. Crispy battered fish, usually cod or haddock, served alongside thick-cut chips and mushy peas, it's a quintessential British dish. You'll find some of the best at establishments like Poppie's or Golden Union.
Sunday Roast: A traditional Sunday Roast is a heart-warming affair comprising roasted meat (beef, chicken, pork, or lamb), Yorkshire pudding, roast potatoes, stuffing, and vegetables all served with a rich gravy. Head to establishments such as The Harwood Arms or Hawksmoor for a top-notch roast.
Full English Breakfast: Start your day the English way with a hearty breakfast plate of bacon, eggs, sausages, black pudding, baked beans, grilled tomatoes, mushrooms, and toast or fried bread. Try The Regency Café or The Breakfast Club for this morning feast.
London's Iconic Street Food
Pie and Mash: A simple yet satisfying dish, Pie and Mash has been a London staple since the 19th century. The pie, typically filled with minced beef, is served with creamy mashed potatoes and green liquor (a parsley sauce). Visit G. Kelly or Goddard's at Greenwich for a taste of this London classic.
Eel, Pie and Mash: The eel variant of the above is considered a traditional Cockney dish, with the eels originally sourced from the Thames. While it may not be for everyone, it's worth trying if you're feeling adventurous.
Salt Beef Bagel: London's East End, particularly Brick Lane, is famous for its 24-hour beigel shops. The salt beef bagel, loaded with slices of succulent, spiced beef, pickles, and mustard, is a must-try. Head to Beigel Bake for this iconic delight.
Global Cuisines
Chicken Tikka Masala: While Indian in origin, Chicken Tikka Masala has become one of Britain's most loved dishes. This creamy, mildly spiced curry is best enjoyed with basmati rice or naan bread. Dishoom and Tayyabs offer some of the best versions in town.
Dim Sum: London's Chinatown is teeming with establishments serving delectable Dim Sum. From steamed buns to potstickers, enjoy an assortment at restaurants like Joy King Lau or Golden Dragon.
Sweet Treats
Sticky Toffee Pudding: This rich, moist cake smothered in toffee sauce and often served with vanilla ice-cream or custard is a British dessert staple. Try it at spots like The Ivy or Rules.
Afternoon Tea: Experience the quintessential British tradition of afternoon tea. Savour a selection of sandwiches, scones with clotted cream and jam, and a variety of pastries, accompanied by a pot of tea. The Ritz and Fortnum & Mason offer classic, high-end experiences.
Modern London Delights
Avocado Toast: A trendy dish that's taken London by storm, avocado toast can be found at virtually every brunch spot. Some establishments like Avobar even dedicate their entire menu to this versatile fruit.
Gourmet Burgers: London's gourmet burger scene has exploded over the past decade. Places like Honest Burgers and Patty & Bun offer an array of inventive, mouth-watering options.
From classic British dishes to global cuisine and trendy delights, London's food scene offers something for everyone. Whether you're a gastronome, a culinary explorer, or simply a hungry traveler, London's rich and diverse food culture guarantees a delicious journey. Remember, the joy of food lies in its exploration, so step out of your comfort zone, follow the aromas wafting through London's streets, and discover a world of flavor's in this extraordinary city.
Food Markets
London's vibrant food markets are also a must-visit, where you can explore a wide range of cuisines in one location:
Borough Market: One of London's oldest and largest food markets, Borough Market is a foodie's paradise. Here, you can sample an array of international street foods, purchase artisanal products, and try locally produced cheeses, meats, bread, and more.
Camden Market: Known for its eclectic vibe, Camden Market is the perfect place to enjoy food from around the globe. From Asian fusion to vegan doughnuts, the food stalls here offer a mouth-watering selection of innovative and diverse dishes.
Brick Lane Market: Located in the heart of East London, Brick Lane Market is renowned for its Indian cuisine. However, its street food stalls also offer an array of culinary delights from all corners of the world.
Michelin Star Dining
For a lavish culinary experience, London offers a wealth of Michelin-starred restaurants:
Gordon Ramsay Restaurant: Located in Chelsea, this three-Michelin-starred restaurant offers an exquisite selection of modern French cuisine.
Dinner by Heston Blumenthal: Two-Michelin-starred and located at the Mandarin Oriental Hyde Park, this restaurant offers a menu inspired by historical British dishes from the 14th century onwards.
Core by Clare Smyth: Run by the first and only female chef to run a three-Michelin-starred restaurant in the UK, Core serves up modern British cuisine in the heart of Notting Hill.
Vegetarian and Vegan Delights
Mildred's: A popular choice for vegetarians and vegans, Mildred's offers an exciting menu of international dishes, from Sri Lankan sweet potato and green bean curry to smoked tofu sausages.
Dishoom's Vegan Bombay: The vegan breakfast at Dishoom is a delightful reinterpretation of the Full English, featuring vegan sausage and black pudding, masala baked beans, field mushrooms, grilled tomato, and home-made buns.
Late-night Eats
Duck & Waffle: Open 24/7, Duck & Waffle offers a unique late-night dining experience with stunning views over the city. As the name suggests, their signature dish is a crispy leg confit served on a fluffy waffle with a fried duck egg and mustard maple syrup.
Bar Italia: A Soho institution since 1949, Bar Italia is the perfect spot for a late-night coffee and bite to eat. Their simple menu of Italian sandwiches, pastries, and gelato is available until the early hours.
Exploring the tastes and flavors of London is a thrilling journey that reveals the city's diversity, creativity, and tradition. From hearty English breakfasts to the multicultural offerings of its bustling food markets, the Michelin-starred establishments, and the 24/7 restaurants for the night owls, London's culinary scene caters to all preferences and times. So, delve into the melting pot that is London and let its food tell you the city's fascinating stories, one dish at a time. Whether you're a food connoisseur or a curious traveler, London promises an unforgettable culinary adventure.