Where to Eat, Stay, and Explore in Osaka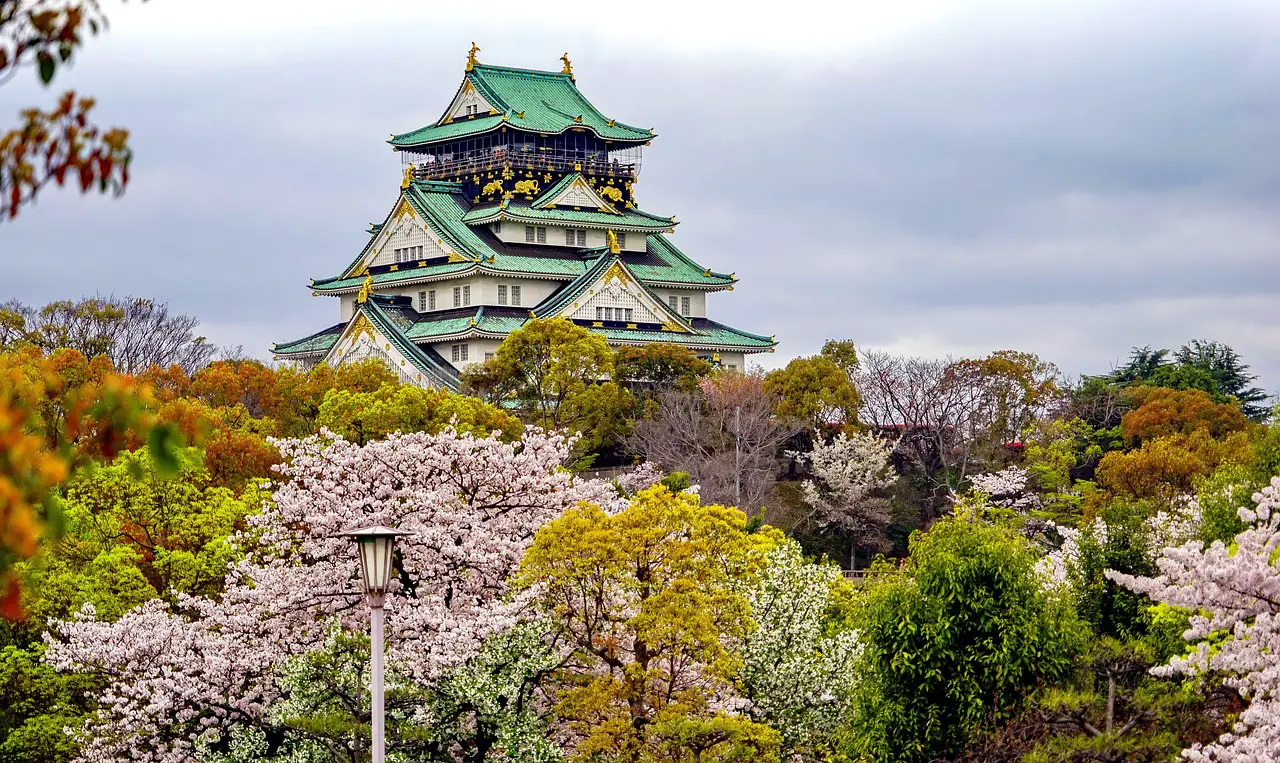 Osaka, often referred to as "Japan's kitchen," is a vibrant and bustling city located in the Kansai region of Japan. Known for its rich culinary scene, historical landmarks, and modern attractions, Osaka has something to offer every type of traveler. In this comprehensive travel guide, we will explore the best places to eat, stay, and explore in Osaka, ensuring you have an unforgettable experience in this dynamic city.
Where to Eat
Osaka is renowned for its street food, local delicacies, and diverse dining options. Here are some must-visit places to savor the flavors of Osaka:
Dotonbori: Dotonbori is Osaka's iconic entertainment district and food haven. It's famous for its neon-lit streets and an abundance of street food vendors. Be sure to try takoyaki (octopus balls), okonomiyaki (savory pancakes), and kushikatsu (deep-fried skewers). One of the most famous places to enjoy these delights is at Kukuru, a tiny but popular takoyaki stand.
Kuromon Ichiba Market: This bustling market is a paradise for food enthusiasts. You'll find fresh seafood, exotic fruits, street food stalls, and local specialties. Don't miss trying otoro (fatty tuna), kobe beef skewers, and grilled scallops.
Michelin-Starred Restaurants: Osaka boasts numerous Michelin-starred restaurants for those seeking an elevated dining experience. Some notable options include Ryugin, Mizumi, and Taian, offering kaiseki cuisine and sushi prepared with the utmost precision.
Street Food Alley in Shinsekai: Shinsekai, a nostalgic district in Osaka, is home to a unique street food alley where you can sample kushikatsu, negiyaki (scallion pancakes), and other local delights. Janjan Yokocho is a recommended spot to explore these flavors.
Teppanyaki and Yakiniku: For a sizzling dining experience, visit a teppanyaki or yakiniku restaurant. Places like Misono and Gyukatsu Motomura offer high-quality beef and expertly grilled dishes.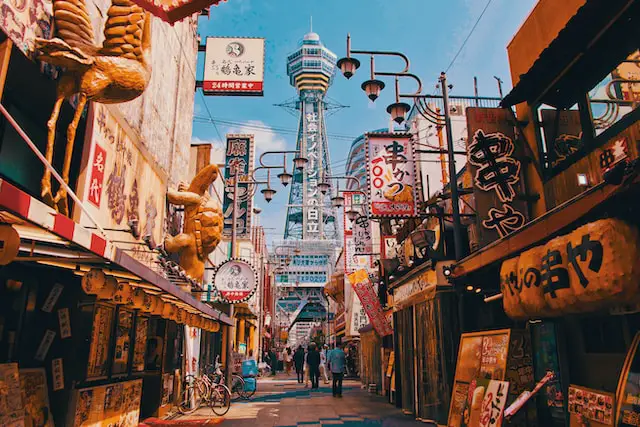 Where to Stay
Osaka offers a wide range of accommodation options to suit every budget and preference. Whether you prefer luxury hotels or cozy guesthouses, Osaka has you covered:
Luxury Hotels: If you're looking for a lavish stay, consider luxury hotels like The St. Regis Osaka, The Ritz-Carlton Osaka, or the InterContinental Osaka. These hotels offer impeccable service, stunning city views, and world-class amenities.
Mid-Range Hotels: Osaka has a plethora of mid-range hotels that provide comfortable accommodations without breaking the bank. Hotels like Hotel Monterey Grasmere Osaka and Swissotel Nankai Osaka offer excellent value for money.
Boutique Hotels: For a more personalized experience, boutique hotels like Hotel Elsereine Osaka and Hotel Kanade offer unique design and a cozy atmosphere.
Guesthouses and Hostels: Travelers on a budget will find plenty of affordable options in Osaka. Guesthouses and hostels like J-Hoppers Osaka Guesthouse and Osaka Hana Hostel provide clean and comfortable dormitory-style rooms.
Airbnb: Consider renting an Airbnb apartment or house for a local experience. You can find a variety of options throughout the city, from traditional Japanese homes to modern apartments.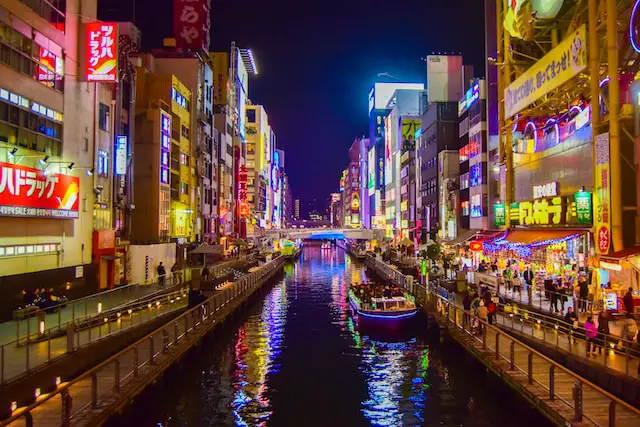 Where to Explore
Osaka is a city with a rich cultural heritage and a modern twist. Here are some must-visit attractions and activities to make the most of your trip:
Osaka Castle: One of Osaka's most iconic landmarks, Osaka Castle is a historical treasure. Explore the museum inside to learn about the city's history, and don't forget to stroll through the beautiful Nishinomaru Garden.
Shitenno-ji Temple: As Japan's oldest Buddhist temple, Shitenno-ji offers a serene escape from the bustling city. Explore the temple grounds, admire the architecture, and witness the daily rituals of monks.
Universal Studios Japan: If you're traveling with family or simply love theme parks, Universal Studios Japan is a must-visit. Experience thrilling rides and immerse yourself in the world of your favorite movies and TV shows.
Sumiyoshi Taisha Shrine: Known for its distinctive bridge and unique architectural style, Sumiyoshi Taisha Shrine is a picturesque and culturally significant site in Osaka.
Umeda Sky Building: Enjoy panoramic views of Osaka from the Floating Garden Observatory at the top of the Umeda Sky Building. It's especially stunning at sunset and in the evening when the city lights up.
Minoo Park: Take a short train ride to Minoo Park, where you can hike through lush forests and visit the beautiful Minoo Waterfall. Be sure to try the local specialty, deep-fried maple leaf tempura.
Spa World: For relaxation and rejuvenation, visit Spa World, a unique hot spring facility that features themed baths from around the world, including Roman baths and Japanese onsen.
Dotonbori and Shinsaibashi Shopping Arcade: Explore the vibrant streets of Dotonbori, shop at Shinsaibashi Shopping Arcade, and soak in the lively atmosphere of these entertainment districts.
Osaka is a city that offers a perfect blend of tradition and modernity, making it a captivating destination for travelers. From indulging in mouthwatering street food to exploring historical landmarks and enjoying world-class accommodations, Osaka has something for everyone. Whether you're a foodie, history buff, or thrill-seeker, Osaka's unique charm and diverse offerings will undoubtedly leave you with lasting memories of your visit to this vibrant city.
Activities and Experiences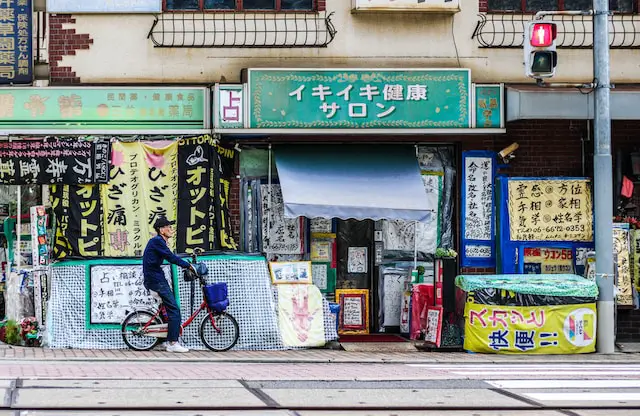 In addition to the must-visit attractions mentioned earlier, Osaka offers a variety of activities and experiences that cater to different interests and preferences:
Kimono Rental and Tea Ceremony: Immerse yourself in Japanese culture by renting a traditional kimono and participating in a tea ceremony. Many shops in Osaka provide kimono rental services, allowing you to explore the city in style while gaining insight into Japanese customs.
Osaka Aquarium Kaiyukan: Located in the Tempozan Harbor Village, this aquarium is one of the largest in the world. Explore the diverse marine life from the Pacific Rim, including majestic whale sharks and playful dolphins.
Osaka Bay Area: Enjoy the modern side of Osaka in the Bay Area, home to attractions like the Tempozan Ferris Wheel, Legoland Discovery Center, and the Naniwa Food Theme Park. The area also offers stunning views of the bay and the iconic Akashi Kaikyō Bridge.
Osaka Museum of History: Learn about Osaka's rich history at the Osaka Museum of History, which features interactive exhibits, a rooftop observatory with panoramic views, and insightful displays that trace the city's evolution.
Kuromon Ichiba Market Cooking Class: For a hands-on experience, consider taking a cooking class at Kuromon Ichiba Market. Learn how to prepare traditional Japanese dishes with fresh ingredients from the market.
Hanami (Cherry Blossom Viewing): If you visit Osaka during the cherry blossom season (usually late March to early April), don't miss the opportunity to join locals in hanami, the tradition of picnicking under cherry blossoms in parks like Kema Sakuranomiya Park and Osaka Castle Park.
Sumo Wrestling Tournament: If your visit coincides with one of the Grand Sumo Tournaments held in Osaka (usually in March), witnessing this ancient sport is a unique cultural experience. Purchase tickets in advance to secure your spot.
Temples and Shrines: Osaka is home to numerous temples and shrines beyond Shitenno-ji. Consider visiting Isshin-ji Temple, Tsutenkaku Tower, and Hokoku Shrine for a deeper understanding of Japanese spirituality.
Baseball Game at Koshien Stadium: Experience the passion of Japanese baseball by attending a game at Koshien Stadium, home to the Hanshin Tigers. The lively atmosphere, cheering fans, and delicious stadium food make for a memorable outing.
Seasonal Highlights
Osaka's charm varies throughout the year, with each season offering its own unique attractions:
Spring: Cherry blossoms (sakura) bloom in late March to early April, transforming parks and streets into a sea of pink. It's an ideal time for hanami and enjoying the pleasant weather.
Summer: While summers in Osaka can be hot and humid, it's the season for vibrant festivals like Tenjin Matsuri (July) and Naniwa Yodogawa Fireworks Festival (August).
Autumn: Fall foliage (koyo) in Osaka's parks and gardens, such as Minoo Park and Mount Koya, is breathtaking in late November to early December.
Winter: Illuminations and holiday markets adorn the city in December, creating a festive atmosphere. Don't miss the light displays at places like Osaka Castle and Midosuji Boulevard.
Getting Around
Navigating Osaka is relatively straightforward due to its well-developed transportation system:
Osaka Metro: The Osaka Metro network consists of several subway lines that cover most of the city. Purchasing a prepaid ICOCA card or Osaka Amazing Pass can simplify your travel and save you money on transportation.
JR Lines: Japan Railways (JR) operate various lines within Osaka, including the Osaka Loop Line. The Japan Rail Pass is a cost-effective option for travelers exploring multiple cities.
Bicycles: Osaka is a bicycle-friendly city with dedicated lanes and rental stations. Exploring the city by bike allows you to access areas not easily reached by public transport.
Taxis: Taxis are readily available but can be expensive. They are a convenient option for short trips or when traveling with luggage.
Water Transportation: Enjoy a scenic cruise along the Okawa River, which runs through Osaka. Water buses and ferries offer a unique perspective of the city's skyline.
Osaka's vibrant culture, delectable cuisine, historical treasures, and modern attractions make it a captivating destination for travelers. Whether you're a food enthusiast, a history buff, or an adventure seeker, Osaka offers a diverse range of experiences to satisfy your interests. From savoring street food in Dotonbori to exploring ancient temples and bustling markets, Osaka's unique charm and warm hospitality are sure to leave an indelible mark on your journey through Japan. So pack your bags, prepare your taste buds, and embark on an unforgettable adventure in Osaka, where the old and new seamlessly converge to create a one-of-a-kind travel experience.