Amsterdam Travel Guide for Digital Nomads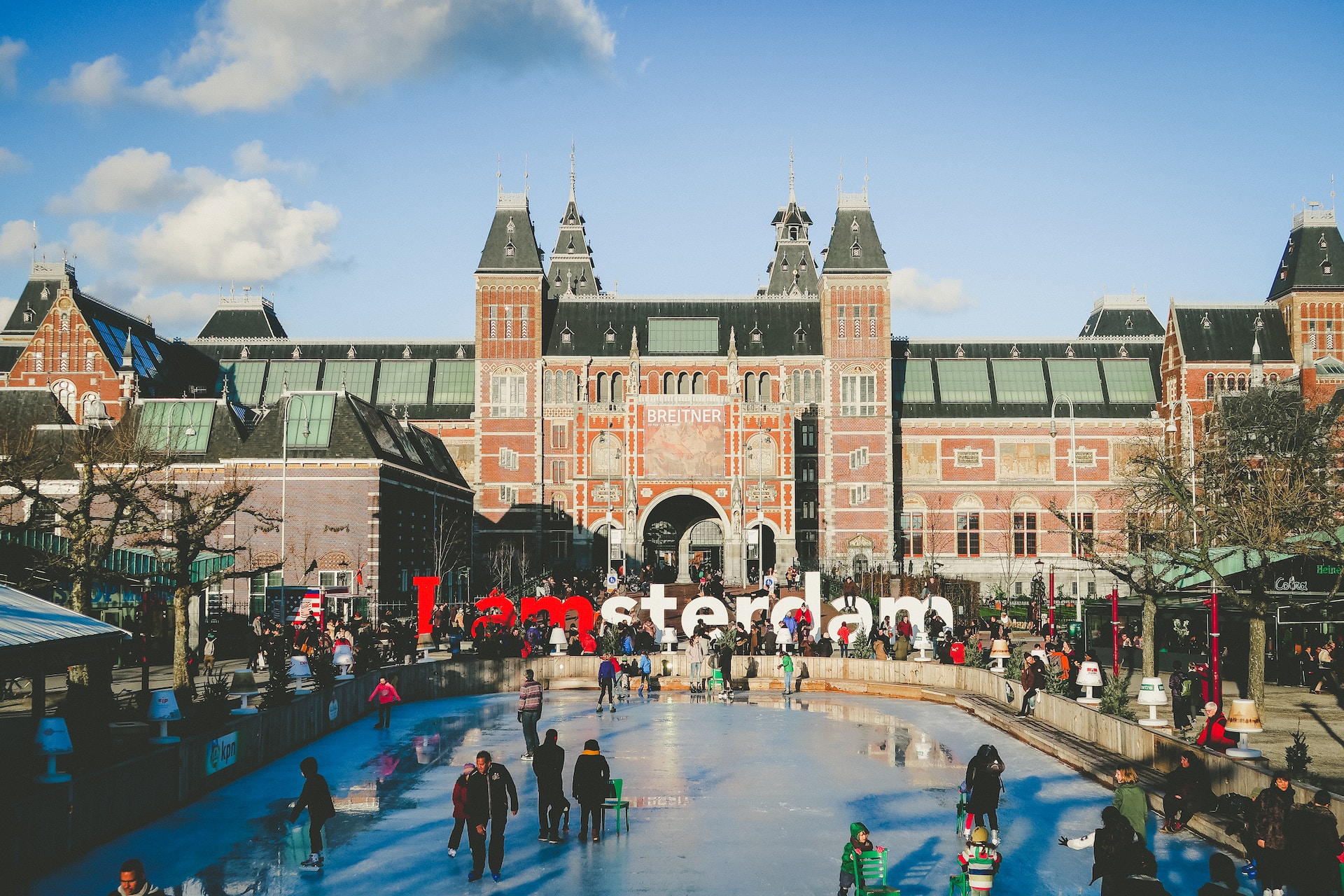 Amsterdam, known for its artistic heritage, elaborate canal system, and narrow houses with gabled facades, is one of the most captivating cities in Europe. But beyond its classical allure, the city is progressively establishing itself as a magnet for digital nomads from around the globe. Here's an all-inclusive guide to assist digital nomads in making the most of their Amsterdam sojourn.
Connectivity and Work Spaces
Amsterdam is a city that's well equipped to cater to the needs of digital nomads. The city offers reliable high-speed internet connections, averaging around 50 Mbps. Wi-Fi is accessible in most public places, cafes, restaurants, and even some parks, ensuring you're never disconnected.
For dedicated workspaces, Amsterdam does not disappoint. Spaces, TSH Collab, and WeWork offer well-furnished co-working areas complete with meeting rooms, private offices, and shared desks. Not to mention, a multitude of coffee shops like Bocca Coffee and Screaming Beans make for great informal working spots.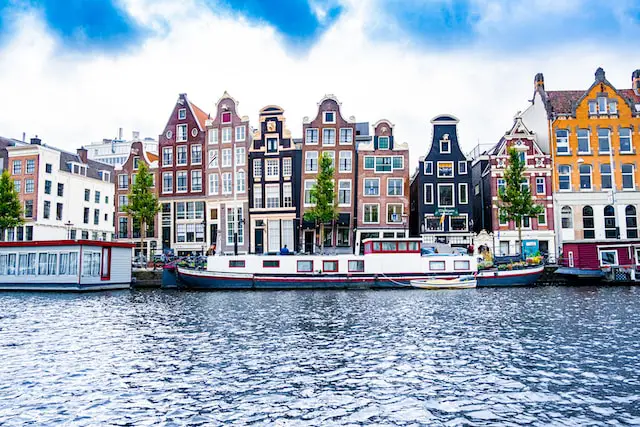 Accommodation
When it comes to accommodation, Amsterdam offers options to cater to all budgets and preferences. For those who prefer community living, The Student Hotel and ClinkNOORD offer excellent co-living spaces. Websites like NestPick and HousingAnywhere are handy for short and medium-term apartment rentals.
If you prefer to stay close to other digital nomads, the De Pijp and Jordaan neighbourhoods, known for their vibrant cafe culture, art studios, and vintage shops, are perfect choices.
Cost of Living
The cost of living in Amsterdam can be higher compared to other European cities. However, planning and smart living can keep your expenses within control. Eating at local markets, biking instead of relying on public transportation, and choosing accommodation in less touristy areas can save significant costs.
Social and Networking Opportunities
Amsterdam hosts several Meetup groups and events catering to digital nomads. These gatherings are not just work-focused but also offer opportunities to explore the city, engage in cultural activities, or just have fun. 'Nomad List's Amsterdam Meetup' and 'Expats Amsterdam Meetup' are popular networking platforms.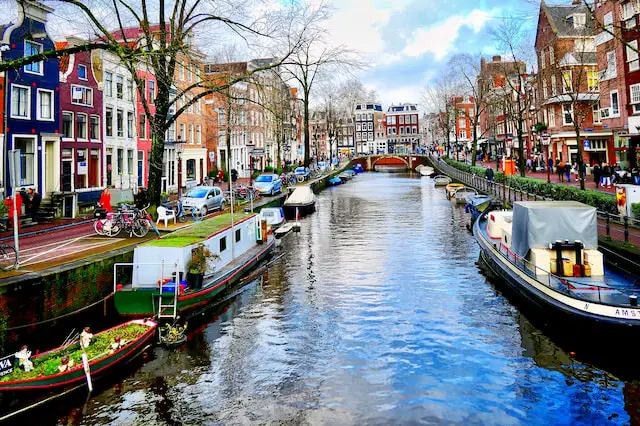 Getting Around
The compact and flat nature of Amsterdam makes it incredibly bike-friendly, a preferred choice for many locals. The city's public transport network, consisting of trams, buses, ferries, and metro, is also efficient and comprehensive. If you plan to stay for more than a month, consider purchasing an OV-chipkaart for unlimited travel.
Relaxation and Leisure
Taking breaks from work is essential for maintaining productivity. Luckily, Amsterdam is teeming with options for leisure and relaxation. The city's many museums, such as the Van Gogh Museum, the Rijksmuseum, and the Anne Frank House, offer ample opportunities for cultural immersion.
Nature enthusiasts can spend a relaxing afternoon in Vondelpark or take a tranquil boat ride on the city's iconic canals. For those who love exploring local cuisine, the Foodhallen or the Albert Cuyp Market are must-visits.
Visa and Legalities
For EU citizens, moving to Amsterdam is fairly straightforward due to the freedom of movement within the European Union. Non-EU citizens intending to stay longer than 90 days need to apply for a long-stay visa and/or a residence permit.
As of 2021, the Netherlands offers a self-employment visa that's popular among freelancers and entrepreneurs, perfect for digital nomads running their own businesses.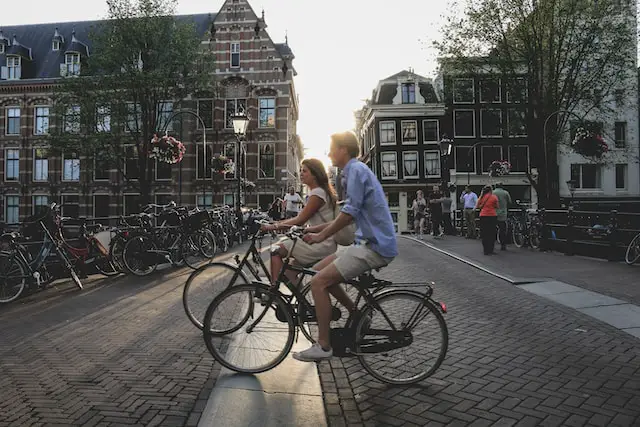 Healthcare and Safety
The healthcare system in Amsterdam is excellent, with a wide network of clinics and hospitals. It's advisable for digital nomads to have international health insurance to cover any potential health issues during their stay.
Amsterdam is a safe city with a low crime rate. However, like any major city, it's advisable to keep an eye on your belongings, especially in crowded tourist areas.
Learning Dutch and Cultural Integration
While English is widely spoken in Amsterdam, learning basic Dutch phrases can greatly enhance your experience. Numerous language schools offer Dutch courses, and there are many free online resources available.
Amsterdam's residents are known for their openness and tolerance, making it easier for digital nomads to integrate. Respecting local customs, such as being punctual and straightforward, will help you blend in better with the locals.
In conclusion, Amsterdam, with its robust infrastructure, vibrant culture, and digital nomad-friendly amenities, makes for an ideal destination. This city beautifully balances work and leisure, providing a unique experience that digital nomads yearn for. A trip to Amsterdam is sure to leave you with fond memories and a longing to return.