Best vacation spots in US for couples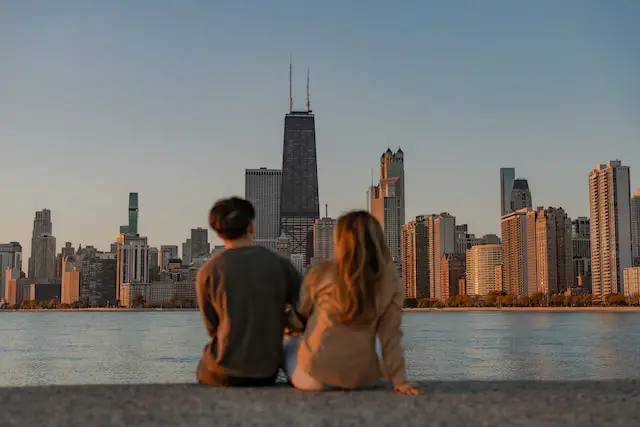 With its rich history, well-preserved architecture, and renowned restaurants, Charleston is a fantastic destination for couples. It's easy to get lost in the city's romantic charm as you explore cobblestone streets or take a horse-drawn carriage ride. Don't miss the historic plantations, the stunning Battery district, or a leisurely boat tour to Fort Sumter. For a truly memorable experience, book a stay at one of Charleston's numerous historic inns.
Napa Valley, California

Known for its world-class vineyards, Napa Valley offers a perfect blend of fine dining, exceptional wines, and stunning natural beauty. Wine tasting tours are a must, and many vineyards provide picturesque settings with panoramic views of the valley. For a unique experience, consider a hot air balloon ride at sunrise, followed by a champagne breakfast.
Maui, Hawaii

Maui offers a diverse landscape that caters to every couple's desire. Whether you want to relax on stunning beaches, explore lush rainforests, or enjoy water sports, Maui has it all. The Road to Hana is a breathtaking journey that takes you through waterfalls, beautiful beaches, and unforgettable scenic views. Visit Haleakala National Park to witness the sunrise from above the clouds.
Aspen, Colorado

If you and your partner are outdoorsy types, consider a trip to Aspen. Known for its skiing, Aspen offers much more than winter sports. Hiking, biking, and horseback riding are great ways to explore the stunning mountain scenery in summer. Don't forget to visit the Maroon Bells, two of the most photographed peaks in North America.
Sedona, Arizona

Sedona is a perfect getaway for couples who appreciate natural beauty and enjoy outdoor activities. Famous for its red rock formations and vibrant art scene, Sedona has something for everyone. Try hiking or biking along the numerous trails, or take a jeep tour to visit some of the more remote and beautiful areas of the desert.
Savannah, Georgia

For the history-loving couple, Savannah's old-world charm is hard to beat. The city's historic district, with its beautiful squares and parks, is perfect for leisurely strolls. Enjoy a romantic riverboat cruise or visit the enchanting Bonaventure Cemetery, a Victorian era garden cemetery. Don't forget to try the famous Southern cuisine.
New York City, New York

NYC offers endless activities and attractions that cater to all kinds of couples. Visit Central Park, the Metropolitan Museum of Art, or enjoy a Broadway show. For a romantic dinner, consider a restaurant with views of the city skyline. Also, don't miss the chance to take a stroll on the Brooklyn Bridge at sunset.
Key West, Florida

If you're looking for a laid-back beach vacation, Key West might be the perfect spot. This small island city is famous for its coral reefs, making it a great location for snorkeling and diving. Enjoy the colorful sunsets at Mallory Square, visit the home of Ernest Hemingway, or take a day trip to the beautiful Dry Tortugas National Park.
Each of these destinations offers a unique blend of activities, culture, and natural beauty, making them perfect choices for couples looking for a memorable vacation in the US. Be sure to consider your partner's interests and your shared preferences when planning your trip.
It's important to remember that each couple is unique and what might be the perfect vacation spot for one, might not be the ideal choice for another.
San Francisco, California

San Francisco's vibrant cultural mix, historical landmarks, and natural beauty make it an excellent choice for couples. Walking across the Golden Gate Bridge, touring Alcatraz, exploring Chinatown, and taking a ride on the city's historic cable cars are all must-dos. Plus, the city's thriving culinary scene is excellent for food-loving couples. For a more laid-back day, consider a visit to the picturesque wine country in nearby Napa Valley or Sonoma County.
Chicago, Illinois
Chicago offers a perfect mix of bustling city life, rich history, and a stunning waterfront. The city's architecture, museums, and blues heritage make it a great destination for culture-loving couples. Don't miss the chance to take a walk or bike ride along the Lake Michigan shoreline, see the city from above at Willis Tower, or try the iconic deep-dish pizza.
Santa Fe, New Mexico

Known for its Pueblo-style architecture and vibrant arts scene, Santa Fe is an ideal destination for couples who enjoy cultural exploration. The city is filled with art galleries, Native American craft shops, and historic sites. Be sure to take a stroll down Canyon Road, visit the Georgia O'Keeffe Museum, and enjoy the local cuisine, which is a unique blend of Native American and Spanish flavors.
Portland, Oregon

For the environmentally conscious couple, Portland could be an ideal choice. With its commitment to sustainability, abundance of natural beauty, and thriving food scene, the city offers a wide array of experiences. You can spend the day exploring the many gardens and parks, like the International Rose Test Garden, take a bike tour of the city, or try some of the best craft beers in the country.
New Orleans, Louisiana

New Orleans is a vibrant city with a unique blend of cultures that can be seen in its food, music, and festivals. It's an ideal vacation spot for couples who enjoy a lively atmosphere. Visit the historic French Quarter, try the famous beignets at Café du Monde, enjoy live jazz music, and experience the colorful nightlife.
Palm Springs, California

For couples looking to enjoy some leisure time, Palm Springs is a great choice. Known for its hot springs, stylish hotels, and golf courses, the city offers a laid-back and luxurious vacation. Take a tram ride up to Mount San Jacinto or visit the Palm Springs Art Museum for some culture.
Remember, the best vacation spot is one where both of you can enjoy and create lasting memories together. Whether you prefer a beach vacation, a city trip, a nature getaway, or a cultural exploration, the US offers many destinations that cater to all preferences and interests.