Boston Travel Guide
Boston, the capital city of Massachusetts, is a treasure trove of history, culture, and natural beauty. As one of the oldest cities in the United States, Boston offers a unique blend of historic sites and modern attractions. Whether you're a history buff, a foodie, or someone looking for a scenic getaway, Boston has something for everyone. This travel guide will provide you with essential information and tips to make the most of your visit to this iconic city.
Historical Landmarks
Freedom Trail: This 2.5-mile-long trail takes you through 16 historically significant sites, from the Massachusetts State House to the USS Constitution. It's a self-guided tour, so you can go at your own pace. Don't miss the Paul Revere House and the Old North Church.
Bunker Hill Monument: Located in Charlestown, this monument commemorates the first major battle of the American Revolution. Climb the 294 steps to the top for a panoramic view of the city.
Boston Tea Party Ships & Museum: Relive the famous event that sparked the American Revolution. Participate in a reenactment, explore the interactive exhibits, and see the original tea chest.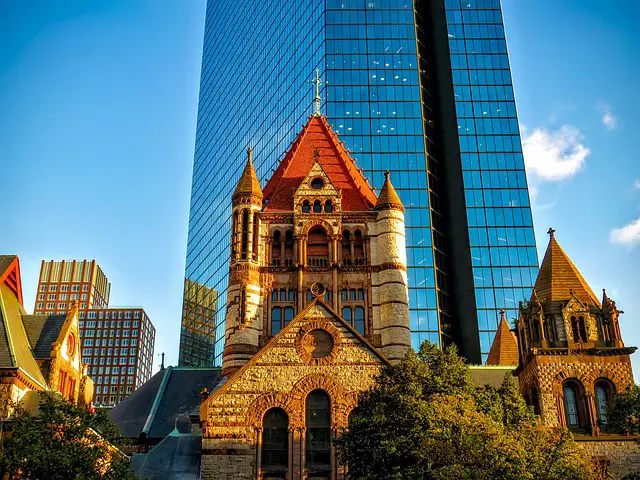 Museums and Cultural Attractions
Museum of Fine Arts: One of the largest museums in the U.S., it houses an impressive collection of artworks from around the world. From ancient Egyptian artifacts to contemporary art, there's something for every art lover.
Boston Symphony Orchestra: Enjoy world-class performances at the historic Symphony Hall. If you're visiting in the summer, don't miss their outdoor concerts at Tanglewood.
The Boston Public Library: Not just a place for books, this architectural marvel in Copley Square is worth a visit for its stunning murals and courtyards. Parks and Recreation
Boston Common: The oldest public park in the U.S., it's a great place to relax, have a picnic, or take a leisurely walk. In the winter, the Frog Pond transforms into a skating rink.
The Esplanade: Located along the Charles River, this park offers walking and biking trails, playgrounds, and beautiful views of the city skyline.
Boston Harbor Islands: A short ferry ride from the city, these islands offer hiking, camping, and even historic forts to explore.
Culinary Delights
North End: Boston's Italian district is a haven for foodies. From authentic Italian eateries to the famous Mike's Pastry, you're in for a treat.
Seafood: Being a coastal city, Boston is known for its fresh seafood. Try the clam chowder, lobster rolls, and oysters at establishments like Union Oyster House or Neptune Oyster.
Boston Cream Pie: Don't leave without trying this iconic dessert. The Omni Parker House, where it was invented, still serves one of the best versions.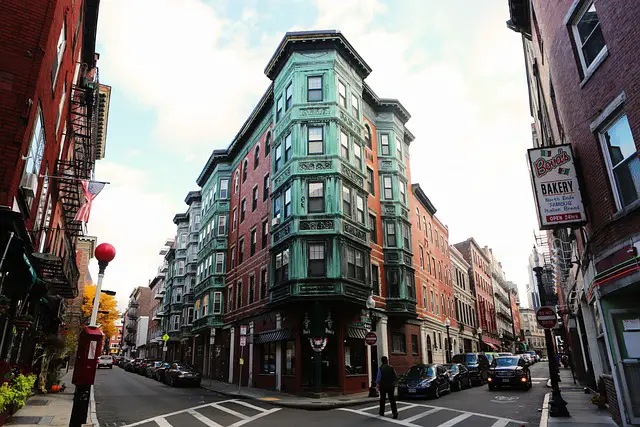 Shopping and Nightlife
Faneuil Hall Marketplace: A historic market complex, it's now home to a range of shops, restaurants, and street performers. It's a great place to pick up souvenirs.
Newbury Street: Lined with historic brownstones, this street offers a mix of high-end boutiques, art galleries, and cozy cafes.
Theatre District: Catch a Broadway show, enjoy live music, or dance the night away at one of the many clubs and bars in this vibrant area.
Tips for Travelers
Getting Around: Boston is a walkable city, but it also has an efficient public transportation system called the "T". Consider getting a CharlieCard for unlimited rides.
Weather: Boston has four distinct seasons. Summers can be hot and humid, while winters can be cold and snowy. Pack accordingly.
Events: Check the city's event calendar. From the Boston Marathon in April to the Harborfest in July, there's always something happening.
Boston is a city that seamlessly blends the past with the present. Its rich history, diverse culture, and scenic beauty make it a must-visit destination. Whether you're strolling through its historic neighborhoods, indulging in its culinary delights, or simply soaking in its vibrant atmosphere, Boston promises an unforgettable experience. Safe travels!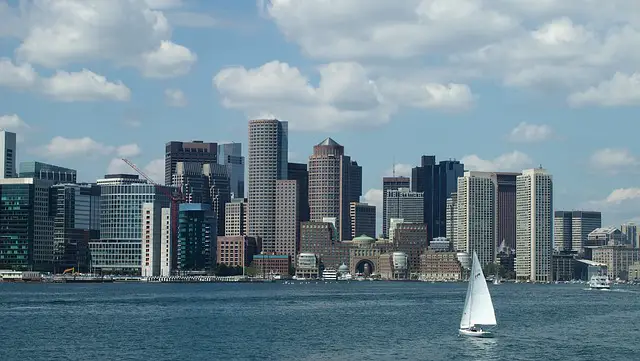 Off-the-Beaten-Path Attractions
The Mapparium: Located inside the Mary Baker Eddy Library, this three-story, stained-glass globe offers a unique, inside-out perspective of the world's geography as of 1935. The acoustics inside the globe also create a fun auditory experience.
Isabella Stewart Gardner Museum: While it's known for its art collection, the museum's Venetian-inspired architecture and lush courtyard garden are equally captivating. The museum also has a mysterious art heist story from 1990 that remains unsolved.
The Skywalk Observatory: Located in the Prudential Center, this observatory offers a 360-degree view of the Greater Boston area. It's a lesser-known spot compared to other viewpoints, making it a peaceful place to see the city from above.
Family-Friendly Activities
Boston Children's Museum: With interactive exhibits designed to engage kids in learning through play, this museum is a hit with families. The three-story climbing structure is a particular favorite.
Franklin Park Zoo: Spread over 72 acres, this zoo is home to a variety of animals from around the world. The tropical rainforest and the giraffe savannah are highlights.
The New England Aquarium: Located on the waterfront, the aquarium boasts a massive four-story ocean tank, a penguin exhibit, and a touch tank where kids can interact with sea stars and stingrays.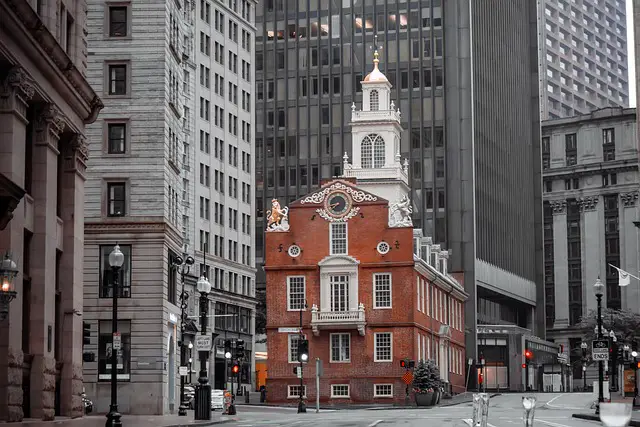 Sports and Recreation
Fenway Park: Home to the Boston Red Sox, this historic baseball stadium is one of the oldest in the country. Even if you're not a baseball fan, taking a tour of the park is a treat.
The Boston Marathon Finish Line: Located on Boylston Street, this is a must-visit for running enthusiasts. Every April, the city comes alive as it hosts one of the world's most prestigious marathons.
Charles River Kayaking: Rent a kayak or a paddleboard and explore the serene waters of the Charles River. It's a great way to see the city from a different perspective.
Local Festivals and Traditions
Head of the Charles Regatta: Held in October, this is the world's largest two-day rowing event. The banks of the Charles River fill with spectators cheering for the competing teams.
First Night: Celebrate New Year's Eve in Boston with this day-long festival featuring parades, live performances, ice sculptures, and fireworks.
St. Patrick's Day Parade: Held in South Boston, this parade celebrates the city's Irish heritage with music, dance, and lots of green!
In Closing
Boston's charm lies not just in its historic landmarks and major attractions but also in its hidden gems, local traditions, and the warmth of its people. Whether you're visiting for a few days or a few weeks, the city's diverse offerings ensure that every day is packed with discovery and delight. Embrace the spirit of Boston, and you'll leave with memories that last a lifetime. Safe and happy travels!