How To Travel the Victoria BC on a Budget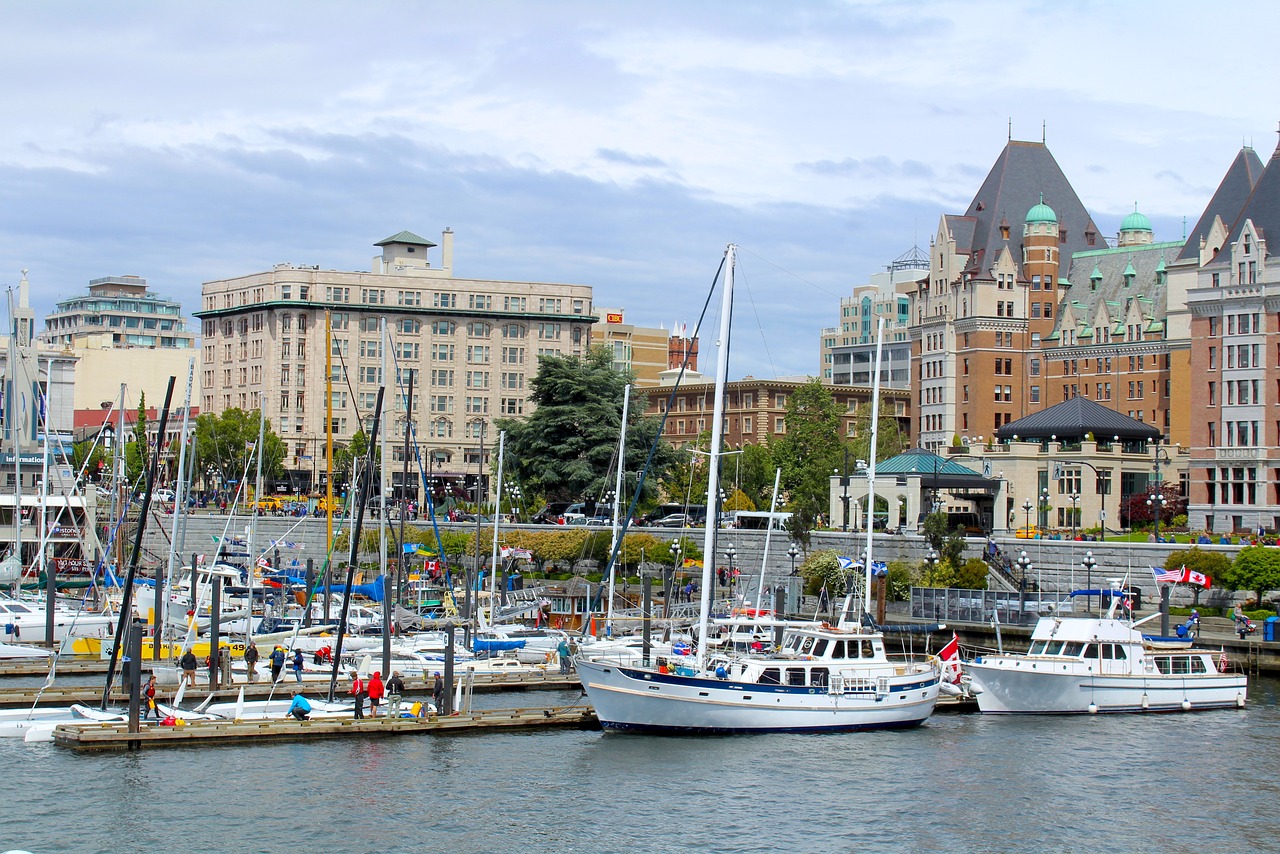 Victoria, the capital city of British Columbia, is known for its picturesque landscapes, historic architecture, and vibrant cultural scene. While a trip to this beautiful city can be expensive, it is possible to explore Victoria on a budget without sacrificing the quality of your experience. In this comprehensive guide, we will discuss various tips and strategies for traveling to Victoria, BC on a budget, including accommodation, transportation, dining, and sightseeing options.
Planning Your Trip

Off-Peak Travel

Traveling to Victoria during the off-peak season can result in significant savings on flights, accommodations, and attractions. The peak tourist season in Victoria is from June to August, with milder weather and numerous festivals and events. Consider visiting during the shoulder seasons (April-May or September-October) when the weather is still pleasant, and prices are generally lower.
Research and Book in Advance

Spend time researching flights, accommodations, and attractions before your trip. Booking well in advance can help you secure the best deals and ensure availability. Keep an eye out for special promotions, discounts, and package deals, and sign up for email alerts from airlines, hotels, and travel agencies.
Affordable Accommodations

Hostels and Budget Hotels

Victoria offers a variety of budget-friendly accommodation options, including hostels and budget hotels. These options often provide essential amenities like free Wi-Fi and breakfast, without the high price tag of luxury hotels. Be sure to read reviews and compare prices online to find the best option for your budget and preferences.
Vacation Rentals and House Swapping

Consider alternative accommodation options like vacation rentals (e.g., Airbnb, VRBO) or house swapping platforms (e.g., HomeExchange). These options can provide more space, privacy, and amenities than traditional hotels, often at a lower cost. Be sure to book well in advance and read reviews from previous guests to ensure a positive experience.
Camping

For the more adventurous traveler, consider camping at one of the many campgrounds in and around Victoria. Camping is an affordable way to experience the natural beauty of the region while keeping accommodation costs low. Some campgrounds offer basic amenities like showers, toilets, and fire pits, while others provide a more rustic experience.
Transportation

Public Transit

Victoria has an extensive public transit system, including buses and ferries, which can be a cost-effective way to explore the city and surrounding areas. Purchase a day pass or multi-day pass for added savings, and use online resources and apps to plan your routes and schedules.
Bike Rentals

Victoria is known for its extensive network of bike lanes and trails, making cycling an enjoyable and budget-friendly transportation option. Rent a bike from one of the many bike rental shops in the city, and explore the scenic waterfront, historic neighborhoods, and beautiful parks at your own pace.
Carpooling and Ridesharing

Carpooling and ridesharing services like Uber and Lyft can be an affordable way to get around the city, particularly when traveling with a group. Use these services to save on parking fees and reduce your transportation costs.
Dining on a Budget

Self-Catering

One of the most significant ways to save money while traveling is by preparing your own meals. Choose accommodations with kitchen facilities or, if camping, pack a portable stove and cooking utensils. Shop at local grocery stores or farmers' markets for fresh, affordable ingredients, and enjoy home-cooked meals during your stay.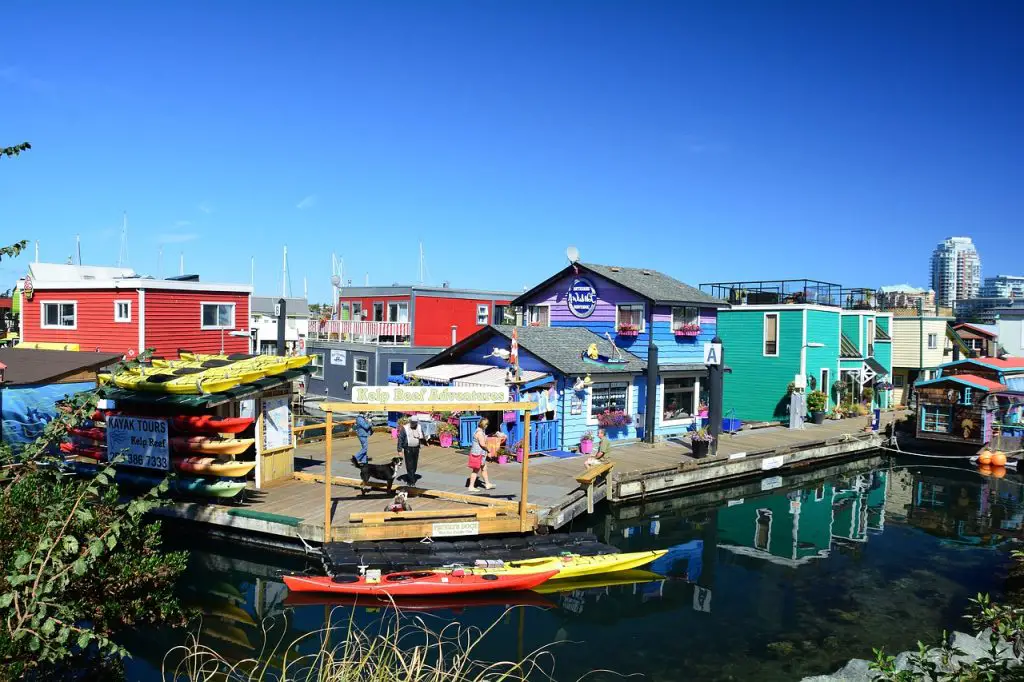 Eat Like a Local

Venture beyond the touristy areas and seek out local eateries, food trucks, and cafes where you can enjoy delicious, budget-friendly meals.
Ask locals for their recommendations, or use online review platforms like Yelp or TripAdvisor to find hidden gems that offer authentic regional cuisine at reasonable prices. Additionally, take advantage of daily specials, happy hours, or early bird discounts to save on dining expenses.
Picnics and Street Food

Victoria boasts numerous parks and scenic spots perfect for picnics. Pack a meal and enjoy dining al fresco while taking in the city's natural beauty. Additionally, street food vendors offer a range of tasty and affordable food options that allow you to sample local flavors without breaking the bank.
Sightseeing and Activities

Free and Low-Cost Attractions

Many attractions in Victoria are free or low-cost, making it possible to explore the city's rich history and culture without spending a fortune. Some popular free or budget-friendly attractions include:
Beacon Hill Park: A beautiful park with walking trails, gardens, and a petting zoo.

British Columbia Parliament Buildings: Take a free guided tour of these historic buildings.

Fisherman's Wharf: A lively waterfront area with colorful houseboats, food vendors, and marine life.

Goldstream Provincial Park: A stunning park with hiking trails, waterfalls, and wildlife viewing opportunities.

Royal BC Museum: While there is an admission fee, this world-class museum offers free admission on certain days or discounted rates for students and seniors.

Explore the Great Outdoors

Victoria is renowned for its natural beauty, and many outdoor activities are free or low-cost. Hike, bike, or stroll through the region's numerous parks and trails, such as Galloping Goose Regional Trail, Mount Douglas Park, or East Sooke Regional Park. Enjoy the stunning coastal scenery at Dallas Road or take a leisurely walk through the charming neighborhoods of James Bay, Fairfield, or Fernwood.
Take Advantage of City Passes and Discounts

Consider purchasing a city pass or attraction discount card, such as the Victoria Attraction Passport, which offers savings on admission fees and other perks at various attractions and activities. Be sure to research and compare available options to find the pass that best suits your itinerary and budget.
Conclusion
Traveling to Victoria, BC on a budget is entirely possible with careful planning and smart choices. By selecting affordable accommodations, utilizing budget-friendly transportation, dining on a budget, and exploring free or low-cost attractions, you can enjoy a memorable and cost-effective trip to this beautiful Canadian city. Embrace the local culture and natural beauty of Victoria without breaking the bank, and create lasting memories of your budget-friendly adventure.