Huatulco Travel Guide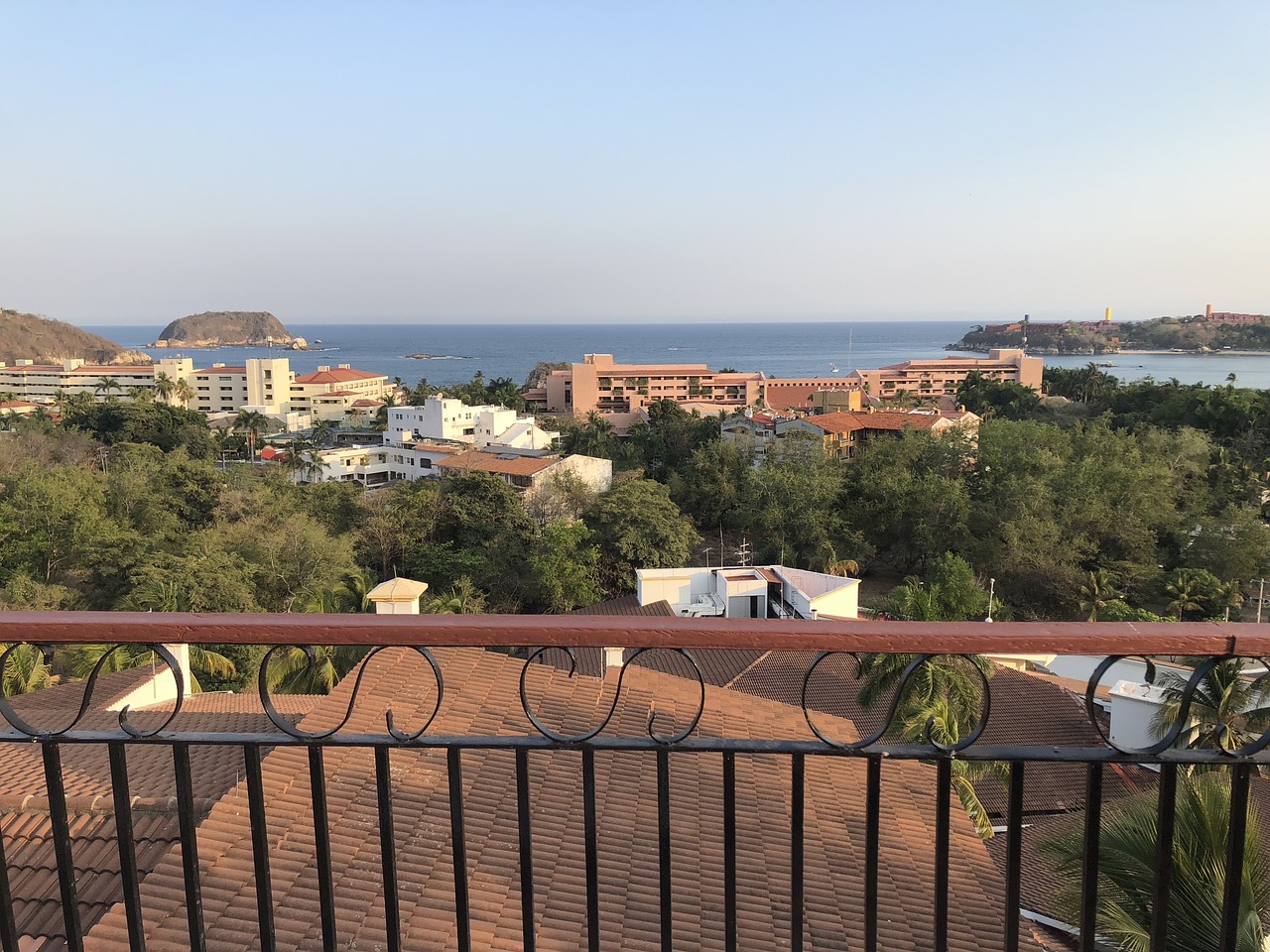 Nestled along the southern coast of Mexico's Oaxaca state lies Huatulco, a paradise of sun, sea, and serenity. With nine bays and over 36 beaches, it boasts a nearly untouched tropical landscape backed by the rugged Sierra Madre del Sur mountains. Whether you're a sun worshipper, an adventure seeker, or a culture enthusiast, Huatulco has something for every traveler. Here's your comprehensive guide to exploring this hidden gem.
Overview:
A former coffee-farming region, Huatulco's development as a tourist destination began in the 1980s. Unlike some of Mexico's other beach destinations, Huatulco has maintained a laid-back vibe, with a strong commitment to preserving its natural environment.
When to Visit:
Huatulco enjoys a tropical climate. The best time to visit is during the dry season from November to April. Temperatures hover around 28-32°C (82-90°F), with blue skies and minimal rainfall. The rainy season from May to October can still be delightful but expect occasional showers.
Getting There:
Huatulco's international airport (HUX) welcomes flights from various parts of Mexico, the US, Canada, and other countries. Once you land, it's a short drive to most accommodations.
Beaches:
Playa La Entrega: Ideal for families, with calm waters and opportunities for snorkeling.

Playa San Augustin: A somewhat secluded beach with a diverse marine life, perfect for snorkeling and diving.

Playa Cacaluta: Made famous by the film "Y Tu Mamá También", this beach is ideal for those seeking tranquility and natural beauty.
Activities:
Water Sports: With clear blue waters, Huatulco is a hub for diving, snorkeling, surfing, and paddle boarding.

Eco-tours: Explore the nearby waterfalls, coffee plantations, and agave farms to get a taste of the region's rich biodiversity.

Boat Tours: Many local operators offer tours around the bays, often including snorkeling, lunch, and beach stops.

Cultural Tours: Delve into Oaxacan traditions with visits to local communities to learn about weaving, pottery, and regional cuisine.
Local Cuisine:
Oaxacan cuisine is a flavorful fusion of indigenous traditions and Spanish influences. Must-tries include:
Tlayudas: Often referred to as Oaxacan pizza, tlayudas are large tortillas loaded with beans, cheese, lettuce, and meat.

Mole: Oaxaca is known for its seven types of mole, a rich and complex sauce.

Mezcal: Distilled from the agave plant, this spirit is a cultural staple in Oaxaca.
Accommodation:
From all-inclusive resorts to cozy bed-and-breakfasts, Huatulco offers a range of accommodation options. Some top picks include:
Secrets Huatulco Resort & Spa: An adults-only haven offering all-inclusive luxury with a stunning view.

Quinta Real Huatulco: Perched on a hill, this hotel offers a mix of traditional architecture and modern comforts.

Casa Azul: A charming bed-and-breakfast ideal for travelers seeking a more intimate experience.
Responsible Tourism:
Huatulco is dedicated to sustainable tourism. It's the first destination in the world to receive the EarthCheck Gold Certification for its commitment to the environment. When visiting, be conscious of:
Conservation: Respect marine life while snorkeling or diving, and avoid touching corals.

Support Local: Choose local tours, eat at local establishments, and purchase handicrafts directly from artisans.
Nearby Attractions:
Mazunte: Known for the Mexican Turtle Center and its bohemian vibe.

Zipolite: A relaxed beach town with a hippie spirit, famous for its clothing-optional beach.

Santa María Huatulco: A quaint inland town where you can experience authentic Oaxacan culture.
Travel Tips:
Safety: Huatulco is considered safe for tourists. However, always exercise general travel precautions.

Currency: The official currency is the Mexican Peso. Many businesses accept US dollars, but it's good to have pesos for local transactions.

Language: Spanish is the official language. English is widely spoken in tourist areas, but learning a few Spanish phrases can enhance your experience.
Huatulco, with its pristine beaches, diverse ecosystem, and rich cultural tapestry, is a destination that promises a unique blend of relaxation and adventure. It beckons travelers to step off the beaten path and immerse themselves in its authentic charm. Whether you're soaking up the sun on a secluded beach, savoring the intricate flavors of Oaxacan cuisine, or exploring the vibrant traditions of the region, Huatulco guarantees an unforgettable experience. So, pack your bags and set off to discover this Mexican paradise!