Ireland Travel Guide on a Budget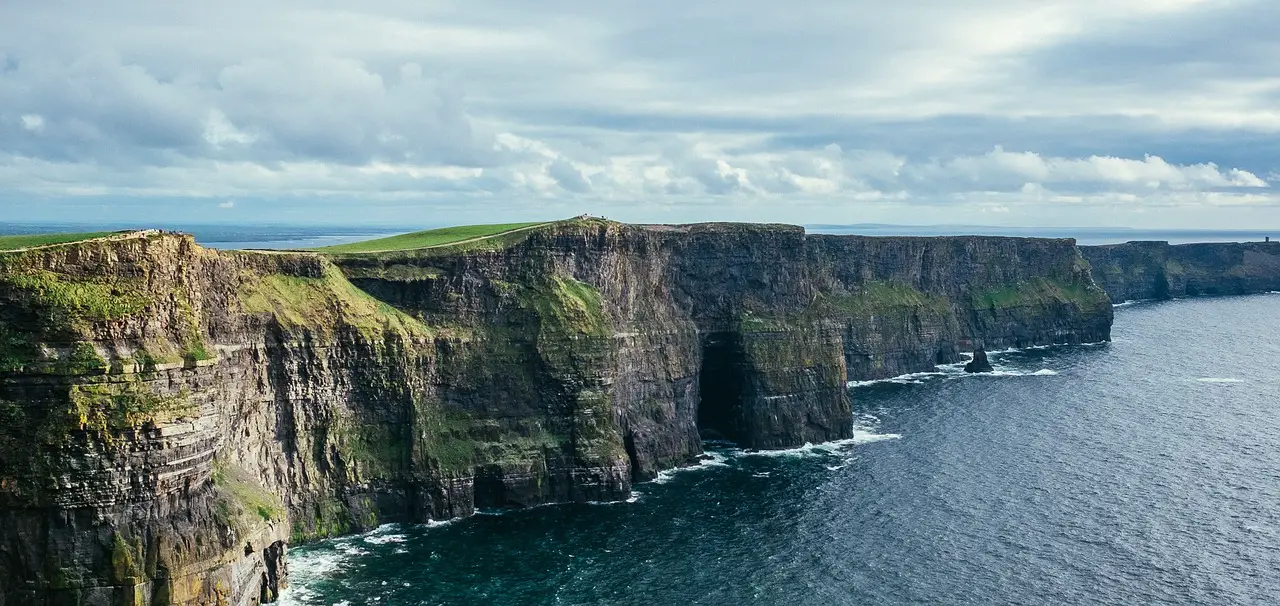 Ireland, known as the Emerald Isle, is a land of lush green landscapes, ancient castles, and friendly locals. This beautiful country offers a rich cultural experience, breathtaking natural beauty, and a fascinating history. While Ireland can be an expensive destination, it's possible to explore this magical country on a budget by following some practical tips and tricks. In this comprehensive guide, we will share insights on how to make the most of your Ireland adventure without breaking the bank.
Planning and Timing

One of the key factors in traveling to Ireland on a budget is planning your trip during the off-peak season. The peak tourist season in Ireland is from June to August, when the weather is warmer and the days are longer. However, prices for accommodations, flights, and attractions tend to be higher during this time. By traveling during the shoulder seasons (April-May and September-October), you can still enjoy pleasant weather while taking advantage of lower prices and fewer crowds.
Affordable Accommodations

When it comes to accommodations, there are several budget-friendly options to choose from:
Hostels: Hostels are a popular choice for budget travelers, offering dormitory-style rooms and shared facilities. Many hostels also provide private rooms at a slightly higher cost. In addition to being affordable, hostels are a great way to meet fellow travelers.
Bed and Breakfasts: Bed and breakfasts are a quintessential Irish experience, offering a cozy and homely atmosphere. While they can be more expensive than hostels, they often include a hearty Irish breakfast, which can help save on meal costs.
Airbnb: Airbnb and other vacation rental platforms offer a variety of accommodation options, from private rooms to entire apartments or houses. Staying in a vacation rental can provide access to a kitchen, allowing you to save money by preparing your meals.
Camping: If you're up for an adventure, consider camping in one of Ireland's many scenic campsites. Camping is an economical option that allows you to connect with nature and enjoy the stunning Irish countryside.
Transportation

Public transportation in Ireland is relatively efficient and affordable, making it easy to travel around the country on a budget. Some cost-saving transportation tips include:
Buses: Bus Éireann is the national bus company, providing service to cities, towns, and rural areas throughout Ireland. Booking tickets in advance online can yield significant savings.
Trains: Irish Rail operates train services between major cities and towns. While train travel can be more expensive than buses, booking tickets in advance and traveling during off-peak hours can help reduce costs.
Car rental: Renting a car can provide flexibility and convenience, especially when exploring rural areas and the countryside. To save on car rental costs, book in advance, opt for a smaller vehicle, and consider choosing a manual transmission, which is typically cheaper than an automatic.
Ridesharing: Ridesharing apps like Free Now (formerly MyTaxi) can help you save on taxi fares by connecting you with local drivers. Additionally, carpooling platforms like BlaBlaCar can be a budget-friendly alternative for long-distance travel.
Free and Low-Cost Attractions

There are plenty of free and low-cost attractions to enjoy while exploring Ireland:
Museums and galleries: Many of Ireland's museums and galleries, such as the National Museum of Ireland and the Irish Museum of Modern Art, offer free admission.
Parks and gardens: Enjoy Ireland's natural beauty by visiting its many parks and gardens, like Dublin's St. Stephen's Green and Phoenix Park, or the picturesque Killarney National Park in County Kerry.
Beaches: Ireland boasts a stunning coastline with beautiful beaches, such as Inch Beach in County Kerry and Strand Hill in County Clare. Relaxing by the beach is a perfect way to unwind and enjoy the country's natural beauty without spending a dime.
Historical sites: Ireland is home to numerous historical sites, like the ancient passage tomb at Newgrange, the Rock of Cashel, and the Cliffs of Moher. While some sites have entrance fees, many others are free to visit or offer reduced fees for students and seniors.
Hiking: Explore Ireland's breathtaking landscapes by embarking on a hiking adventure. The country is home to numerous hiking trails, such as the Wicklow Way, the Dingle Way, and the Causeway Coast Way, offering a variety of difficulty levels and scenery.
Eating on a Budget

Food can be a significant expense while traveling, but there are ways to save on dining costs in Ireland:
Self-catering: Renting accommodations with a kitchen allows you to prepare your meals, saving money on eating out. Shop at local supermarkets, farmers' markets, and discount stores like Aldi or Lidl for groceries.
Pubs: Traditional Irish pubs often offer reasonably priced meals, such as hearty stews, fish and chips, and sandwiches. Look out for daily specials or early bird menus for additional savings.
Cafés and delis: Small cafés and delis can be a great source of affordable meals, such as soups, sandwiches, and quiches.
Takeaway: Opt for takeaway options like fish and chips, pizza, or kebabs for a quick and inexpensive meal.
Picnics: Pack a picnic with items from a local grocery store or market and enjoy it in one of Ireland's beautiful parks or scenic locations.
Free Events and Festivals

Ireland hosts numerous free events and festivals throughout the year, offering entertainment and cultural experiences without breaking the bank. Examples include St. Patrick's Day celebrations, the Galway International Arts Festival, the Dublin Fringe Festival, and the Cork Jazz Festival. Check local event calendars and tourist information centers for up-to-date information on free events during your visit.
Budget Travel Tips

Here are some additional tips to help you save money while exploring Ireland:
Plan and book in advance: Booking flights, accommodations, and attractions in advance can help secure the best prices.
Use a travel credit card: A travel credit card with no foreign transaction fees can help you save on currency conversion costs.
Get a local SIM card: Purchasing a local SIM card for your phone can provide affordable data and calling rates, helping you stay connected without incurring roaming charges.
Take advantage of discounts: Look for discounts and promotions on attractions, accommodations, and transportation, such as student or senior discounts, group rates, or package deals.
Limit alcohol consumption: Alcohol can be expensive in Ireland, so consider limiting your consumption or enjoying a drink at your accommodations to save money.
Conclusion
With careful planning and smart choices, it's possible to experience the magic of Ireland on a budget. By traveling during off-peak seasons, choosing affordable accommodations, using public transportation, and taking advantage of free and low-cost attractions, you can make the most of your Ireland adventure without breaking the bank. Happy travels!