Olympic Peninsula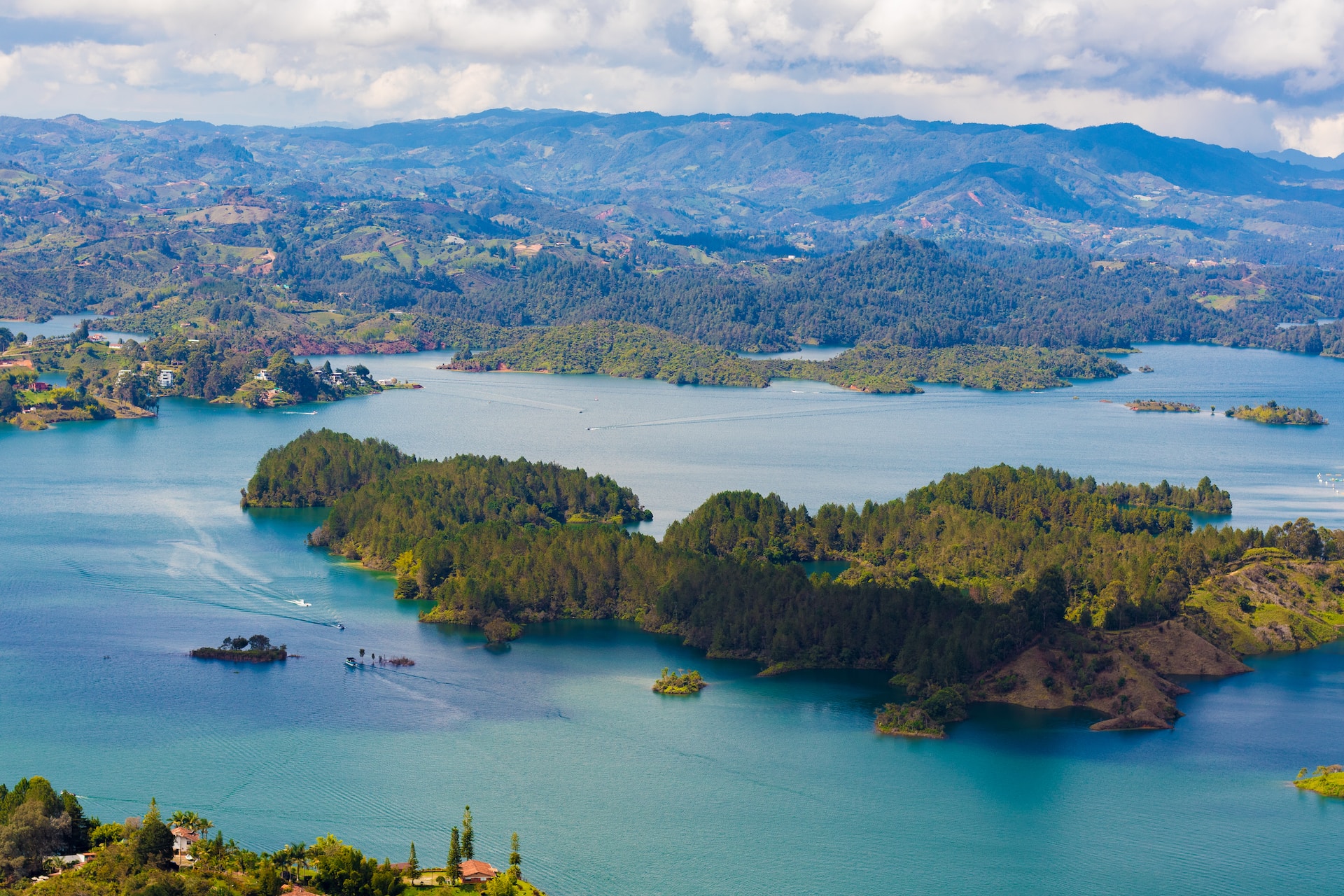 In the western corner of Washington state lies the Olympic Peninsula, an area of extraordinary beauty and ecological diversity. Its vast expanse comprises rugged coastlines, dense forests, towering mountains, and lush valleys, offering visitors an immersive escape into nature's grandeur.
The Olympic Peninsula is defined by the Olympic Mountains, shaped by millennia of glacial movement and the tectonic forces of the Earth's crust. Dominated by Mount Olympus, the highest point at 7,980 feet, the range is covered with glaciers, creating a dramatic skyline.
The Olympic Peninsula is almost entirely contained within the Olympic National Park, a UNESCO World Heritage site, and the third largest national park in the U.S. The park stretches over nearly a million acres, sheltering some of the world's largest trees and featuring an array of habitats, from temperate rainforests to alpine meadows and ocean shorelines. Visitors can explore the park via a network of trails, including the 600+ mile-long wilderness trail system.
The park is divided into several sections, each boasting its unique attractions. The Pacific coastline is home to Shi Shi Beach and Rialto Beach, where visitors can admire towering sea stacks and tidal pools teeming with marine life. Kalaloch Beach offers stunning views and serves as a critical habitat for birds. Ruby Beach, known for its captivating sea stacks and ruby-colored sand, is a photographer's dream, especially at sunset.
Further inland, the Hoh Rainforest, one of the few temperate rainforests in the world, is a must-visit. It receives up to 14 feet of rain annually, which sustains its lush foliage and moss-draped trees. Walking through the Hall of Mosses trail feels like stepping into another world, a testament to nature's unbridled vitality.
On the peninsula's northern edge, Hurricane Ridge provides panoramic views of the Olympic Mountains and the Strait of Juan de Fuca. A multitude of trails cater to all fitness levels, with the opportunity to spot wildlife such as deer, marmots, and black bears.
Sol Duc Valley is known for its eponymous hot springs, offering a rejuvenating experience amidst nature. Sol Duc Falls, a breathtaking three-pronged waterfall, is a short hike away and offers an excellent spot for picnicking.
Lake Crescent, a glacially carved lake, invites visitors to its tranquil shores for boating, fishing, and swimming. The nearby Marymere Falls offers a picturesque backdrop for photos.
The Olympic Peninsula is also home to a number of charming towns and cultural landmarks. Port Townsend, a Victorian seaport, boasts beautiful architecture and a vibrant arts scene. Sequim, the "Lavender Capital of North America," is renowned for its fragrant lavender fields and annual lavender festival. At the peninsula's western tip, Neah Bay provides insight into the culture of the Makah Tribe, with the Makah Cultural and Research Center housing artifacts from the tribe's long history.
The Olympic Peninsula is also a sanctuary for diverse wildlife. Whales, dolphins, and seals frequent its waters, while its forests are home to Roosevelt elk, black bears, and cougar. Birdwatchers can spot species such as bald eagles, peregrine falcons, and marbled murrelets.
The Olympic Peninsula offers not just breathtaking landscapes but also an invitation to connect with the wild. A trip to the peninsula is a chance to experience nature's symphony and a reminder of the delicate balance that sustains our planet's ecosystems. Visitors leave with a renewed sense of wonder and a deeper understanding of our world's natural beauty and the importance of preserving it for future generations.
Responsible tourism is encouraged on the peninsula. Many of the area's natural resources are delicate and need protection. As you traverse this extraordinary landscape, remember the principle of 'Leave No Trace,' and respect all rules and regulations. Doing so ensures the Olympic Peninsula continues to inspire awe and reverence for many more years to come.
Ultimately, the Olympic Peninsula is a testament to the power of nature – an area of stunning diversity and beauty. Whether you're an outdoor enthusiast, a nature lover, or a culture buff, this peninsula has a lot to offer. It truly is a corner of the world where time seems to stand still, letting you savor every moment of its wild, untamed beauty.