Venice Film Festival Travel Guide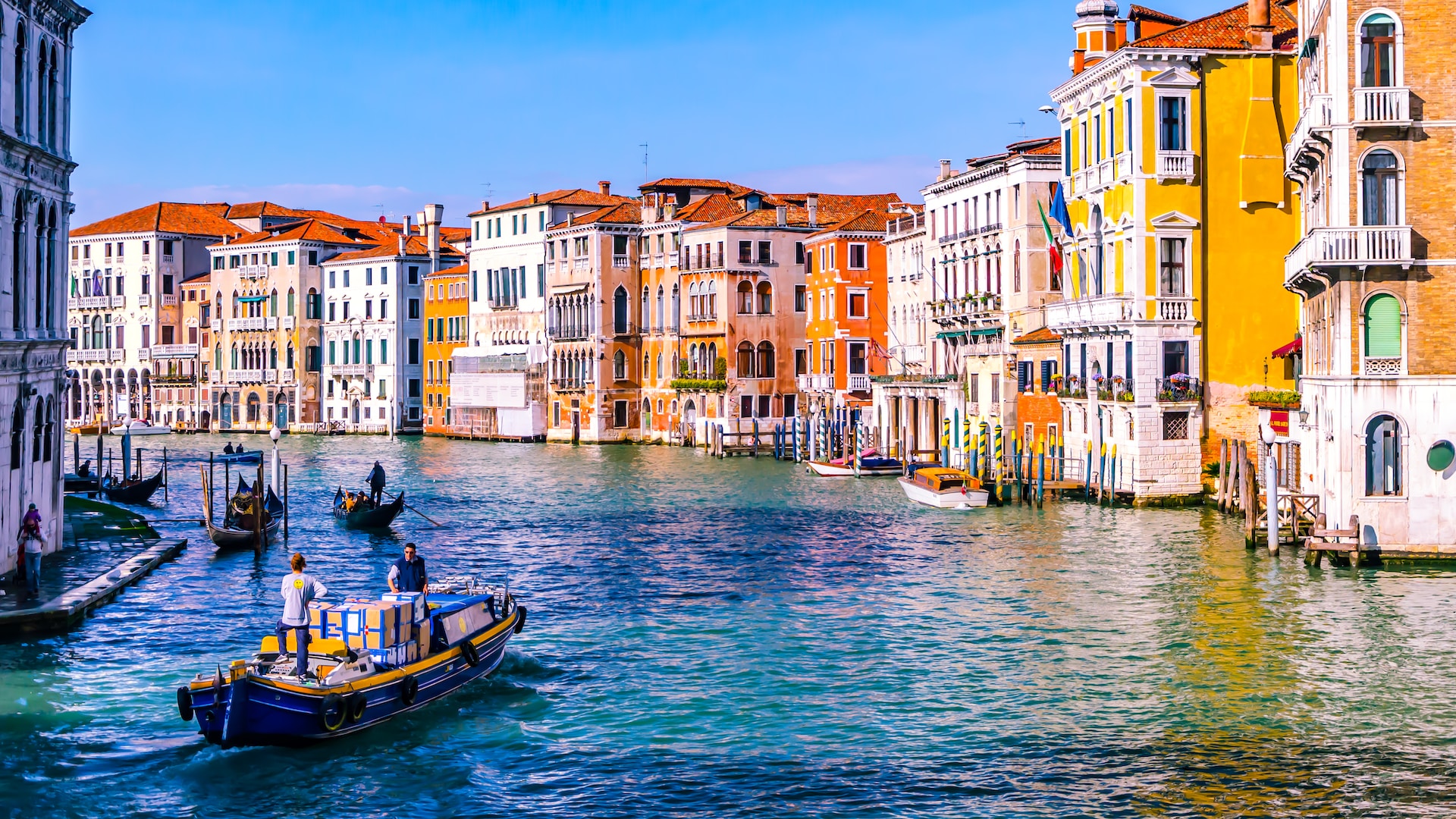 The Venice Film Festival, or La Biennale di Venezia, is an annual cinematic event held in Venice, Italy, usually towards the end of August or early September. As one of the world's most prestigious film festivals, it is a major event on the international film calendar.
Traveling to Venice
Traveling to Venice requires some pre-planning. The city is served by two major airports: Marco Polo Airport, located 13 kilometers away on the mainland, and Treviso Airport, approximately 31 kilometers from Venice. From these airports, you can reach the city by bus, taxi, or water taxi. Public transport (vaporetto) or walking are the best ways to get around Venice once you're in the city, as there are no cars in the historic center.
Venice is also accessible by train, with Venezia Santa Lucia train station conveniently located in the city center. This makes Venice an easy addition to any European train journey.
Accommodation
Booking accommodation in advance is essential, as hotels often fill up during the festival. Options range from the grandeur of the Gritti Palace or Hotel Danieli, with their stunning views of the Grand Canal, to more budget-friendly options such as the Generator Venice, a boutique hostel on the island of Giudecca.
To feel like a local, consider renting an apartment or house. Services like Airbnb offer a wide range of options, from modest studios to luxurious palazzos.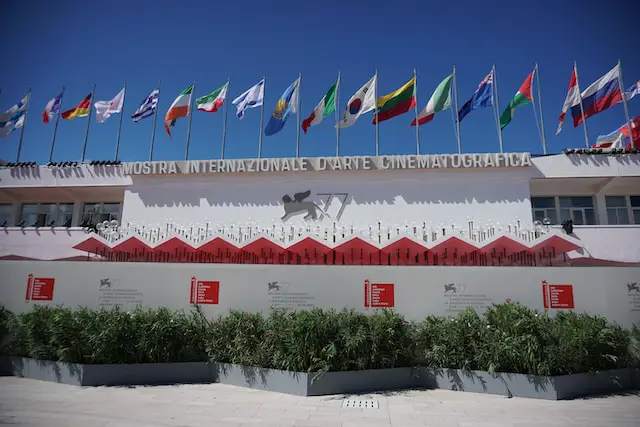 The Festival
The Venice Film Festival is held at the historic Palazzo del Cinema on the Lido di Venezia, a thin barrier island which separates the central part of the Venice lagoon from the Adriatic Sea. During the festival, the Lido transforms into a hub of activity, attracting film industry professionals, actors, and movie buffs from around the world.
The main competition, the Golden Lion, is one of the industry's most esteemed prizes. But the festival offers a wide range of programs including the Horizons section highlighting innovative works, and the Classics section featuring restored films and documentaries on cinema.
Be aware, the festival isn't just for industry insiders. Film enthusiasts can purchase tickets for screenings, though you'll need to act fast as these often sell out quickly. Visit the festival's official website for ticketing details.
Food and Drink
Venetian cuisine is a gastronomic delight that should be explored during your visit. For a quick bite, try the local tradition of 'cicchetti', small snacks or side dishes, often enjoyed with a small glass of local wine known as 'ombra'. Visit the Rialto Market for a diverse array of fresh seafood and vegetables, or local eateries like Cantina Do Mori, which has been serving customers since 1462.
For a more upscale dining experience, restaurants like Da Fiore and Quadri offer traditional Venetian cuisine with a contemporary twist.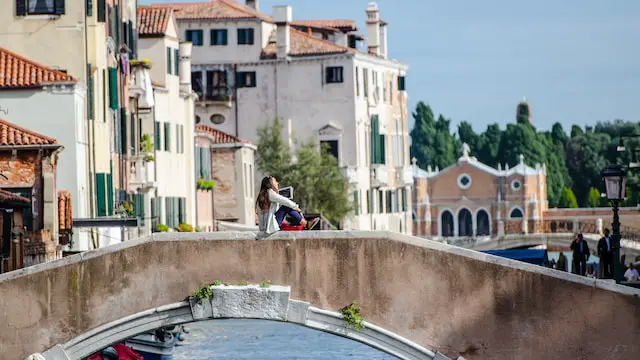 Sightseeing
Venice is a city that can seem like a living museum, with its rich history, art, and culture on display at every turn. Beyond the festival, take time to explore the city's many landmarks, from St. Mark's Square and Basilica to the Doge's Palace and the Bridge of Sighs.
Venice is also famous for its museums and art galleries. The Gallerie dell'Accademia houses an impressive collection of pre-19th-century art. The Peggy Guggenheim Collection is a must-see for modern art lovers.
Remember to explore Venice's islands. Murano is world-renowned for its glass-making, Burano for its lacework and brightly colored houses, and Torcello for its serene atmosphere and historical sites.
Tips for the Venice Film Festival
Plan ahead: Film schedules are usually released in early August. Plan your schedule ahead of time to make sure you see your top choices.
Dress appropriately: Evenings can be cool, so bring a jacket. Some screenings may require formal attire, especially if you've managed to snag a ticket for the opening or closing ceremony.
Explore the Lido: Apart from the festival, the Lido offers beautiful beaches and Art Nouveau architecture. Rent a bike to fully enjoy this island.
Mingle: Part of the fun of the festival is meeting other film lovers. Don't hesitate to strike up conversations while waiting in line.
Enjoy Venice: As much as the festival is about cinema, it's also about the unique experience of Venice itself. Make sure to allocate time to wander the labyrinthine streets, glide through the canals on a gondola, and appreciate the magic of La Serenissima.
Whether you're a film enthusiast, a lover of Italian culture, or simply enjoy the glamour and excitement of a world-class event, the Venice Film Festival is a journey that offers unforgettable experiences. It provides an excellent opportunity to immerse oneself in the world of cinema while exploring the timeless beauty and rich history of Venice. The city, with its canals, bridges, and stunning architecture, provides the perfect backdrop for this celebration of film.