West Palm Beach Travel Guide for Digital Nomads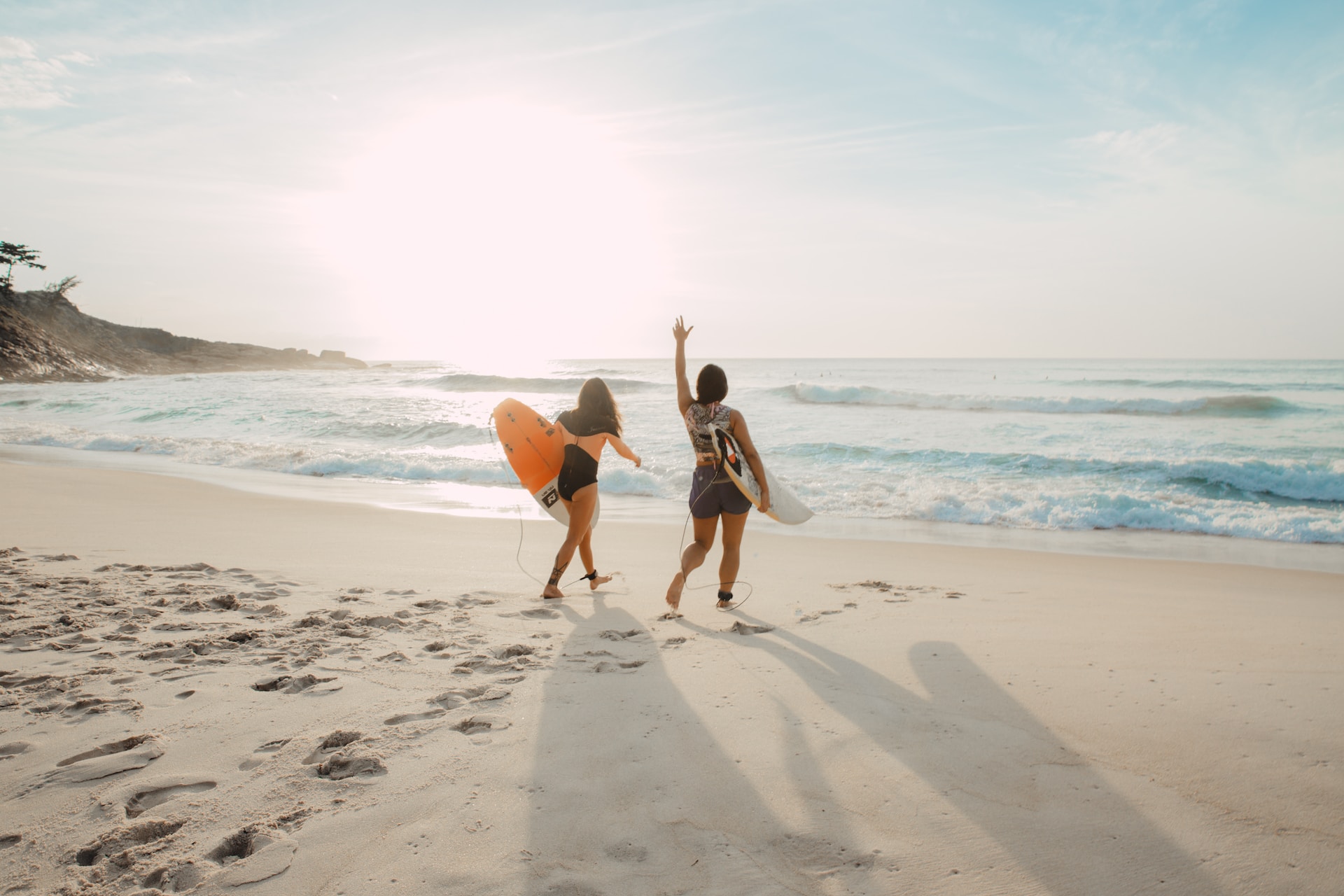 West Palm Beach, with its coastal charm, burgeoning arts scene, and relaxed atmosphere, is a delightful destination not just for vacationers, but increasingly for digital nomads. If you're someone who can work from anywhere, why not choose a location with golden sandy beaches, thriving cafes, and vibrant communities? Here's your guide to navigating West Palm Beach as a digital nomad.
Connectivity and Co-working Spaces
In the digital age, connectivity is paramount. Fortunately, West Palm Beach offers:
High-speed Internet: Many accommodation options come equipped with high-speed Wi-Fi, ensuring you stay connected.

Co-working Spaces: Outlets like Palm Beach Tech Space and Work and Play Suites offer hot desks, private offices, and networking events.

Libraries: The Mandel Public Library, apart from being a rich resource, offers quiet spots to focus.
Affordable Accommodations
While WPB is generally considered an upscale destination, there are options for those on tighter budgets:
Long-term Rentals: Websites such as Airbnb offer discounts for monthly stays.

Sublets: Platforms like Craigslist sometimes list rooms or apartments available for short-term sublets.

Extended Stay Hotels: Chains such as Extended Stay America offer suites with kitchen facilities for longer-term stays.
Cafes and Eateries
The city brims with cafes perfect for nomads:
Subculture Coffee: This hip coffee joint offers robust Wi-Fi, great coffee, and a lively ambiance.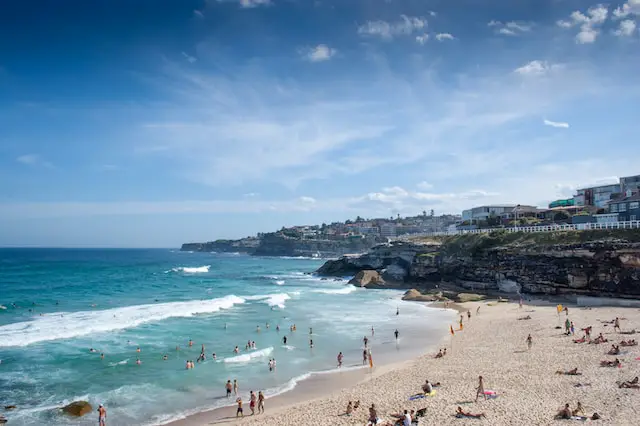 Johan's Jöe: A Swedish coffee house with minimalist décor, it's an ideal place to focus.

CityPlace: A dining, shopping, and entertainment hub, with various eateries and seating areas.
Local Transportation
Getting around WPB is relatively easy:
Trolley Service: The free trolley service connects major parts of the city.

Biking: WPB is bicycle-friendly with many designated lanes and trails.

Car Rentals: Various services allow you to rent a car for out-of-town excursions.
Networking and Socializing
Being a nomad doesn't mean working in isolation:
Meetup Groups: Websites like Meetup feature groups for professionals, tech enthusiasts, and expats in WPB.

Events at Co-working Spaces: Many co-working spaces organize events where you can mingle and network.

Nightlife: Clematis Street is known for its vibrant nightlife, offering opportunities to relax and meet locals.
Recreation and Relaxation
All work and no play isn't the nomad way:
Beaches: Of course, the golden sandy beaches are a must-visit. Try Palm Beach or Singer Island.

Norton Museum of Art: A beautiful space to get inspired and take a break.

Kravis Center for the Performing Arts: Catch a show or concert in the evening.
Fitness and Well-being
Staying fit on the move is essential:
Yoga Studios: Places like Bindu Yoga Studio offer classes for all levels.

Public Parks: Parks such as the Mounts Botanical Garden are perfect for jogging or a leisurely stroll.

Gyms: Several gyms and fitness centers offer monthly memberships for those looking to stay fit.
Local Etiquette and Culture
While WPB is fairly cosmopolitan, remember:
Tipping: A standard 15-20% tip is customary in eateries and services.

Casual Dress: Given the beach vibe, casual attire is accepted in most places. However, upscale restaurants might require a dress code.
Health and Safety
Hospitals: Good Samaritan Medical Center and St. Mary's Medical Center are among the major hospitals in the area.

Safety: WPB is generally safe, but it's always good to stay vigilant, especially at night.
Seasonal Considerations
Hurricane Season: If you're planning to visit between June and November, it's essential to be aware of the hurricane season.

Seasonal Discounts: The summer can be hot and humid, but it often means discounted rates in accommodations.

West Palm Beach offers the best of both worlds for digital nomads: a relaxed beach vibe combined with the amenities of a modern city. Whether you're sipping coffee in a chic café while you work, networking with fellow professionals, or simply enjoying the sunset post-work, WPB promises a fulfilling and balanced nomadic experience. So pack your laptop and flip-flops, and let the coastal charm of West Palm Beach be your next remote workstation!
Local Cuisine and Dining
Every digital nomad needs to fuel up, and West Palm Beach doesn't disappoint with its culinary offerings:
Seafood: Given its coastal location, indulge in fresh catches at places like Spoto's Oyster Bar or PB Catch.

Farm-to-Table: The region is known for its farm-fresh produce. Check out restaurants like The Regional Kitchen & Public House for a local taste.

International Flavors: From Cuban to Italian, the city's diverse community ensures a global palate.
Shopping and Local Markets
Antique Row: A charming district with over 40 antique shops, great for hunting down unique souvenirs.

GreenMarket: Held every Saturday, this market offers organic produce, gourmet foods, and handcrafted items.

Worth Avenue: For high-end shopping, this iconic avenue offers luxury brands and boutique stores.
Activities Beyond the City
While WPB has plenty to offer, nearby attractions can provide a refreshing break:
Everglades Tours: Experience Florida's natural beauty with airboat tours.

Jupiter Lighthouse: A short drive away, this historic lighthouse offers panoramic views.

Lion Country Safari: A unique drive-through safari experience.
Essential Services for Digital Nomads
Electronics and Repair Shops: For any tech emergencies, places like uBreakiFix are known for quick fixes.

Local SIM Cards: For those from abroad, purchasing a local SIM card from providers like AT&T or T-Mobile can be more cost-effective.

Post and Packaging: If you need to send or receive mail, The UPS Store in WPB provides mailing services and rental mailboxes.
Local Festivals and Events
Engaging in local events can provide a deeper understanding of the city's culture:
SunFest: Florida's largest waterfront music and art festival held annually in WPB.

Palm Beach International Boat Show: An event showcasing luxury boats and yachts.

Clematis by Night: Free weekly concerts, offering a fantastic opportunity to unwind and socialize.
Sustainability and Eco-Friendly Practices
As a traveler, it's crucial to respect and care for the destinations we visit:
Reusable Water Bottles: WPB's tap water is safe to drink; reduce plastic waste by carrying a refillable bottle.

Bike Rentals: Cut down on carbon emissions by renting a bike for local commutes.

Support Local: From dining to shopping, choosing local businesses helps promote sustainable growth.

For the digital nomad, West Palm Beach emerges not just as a tourist destination but as a potential home-away-from-home. With its seamless blend of work and leisure facilities, it encourages a productive yet relaxed lifestyle. Whether you're there for a month or a year, WPB ensures every day feels like a balance between a beach holiday and a bustling city workday. Embrace the sun, sand, and Wi-Fi signals, and let West Palm Beach redefine your digital nomad experience!