What is the best time of year to visit Rome?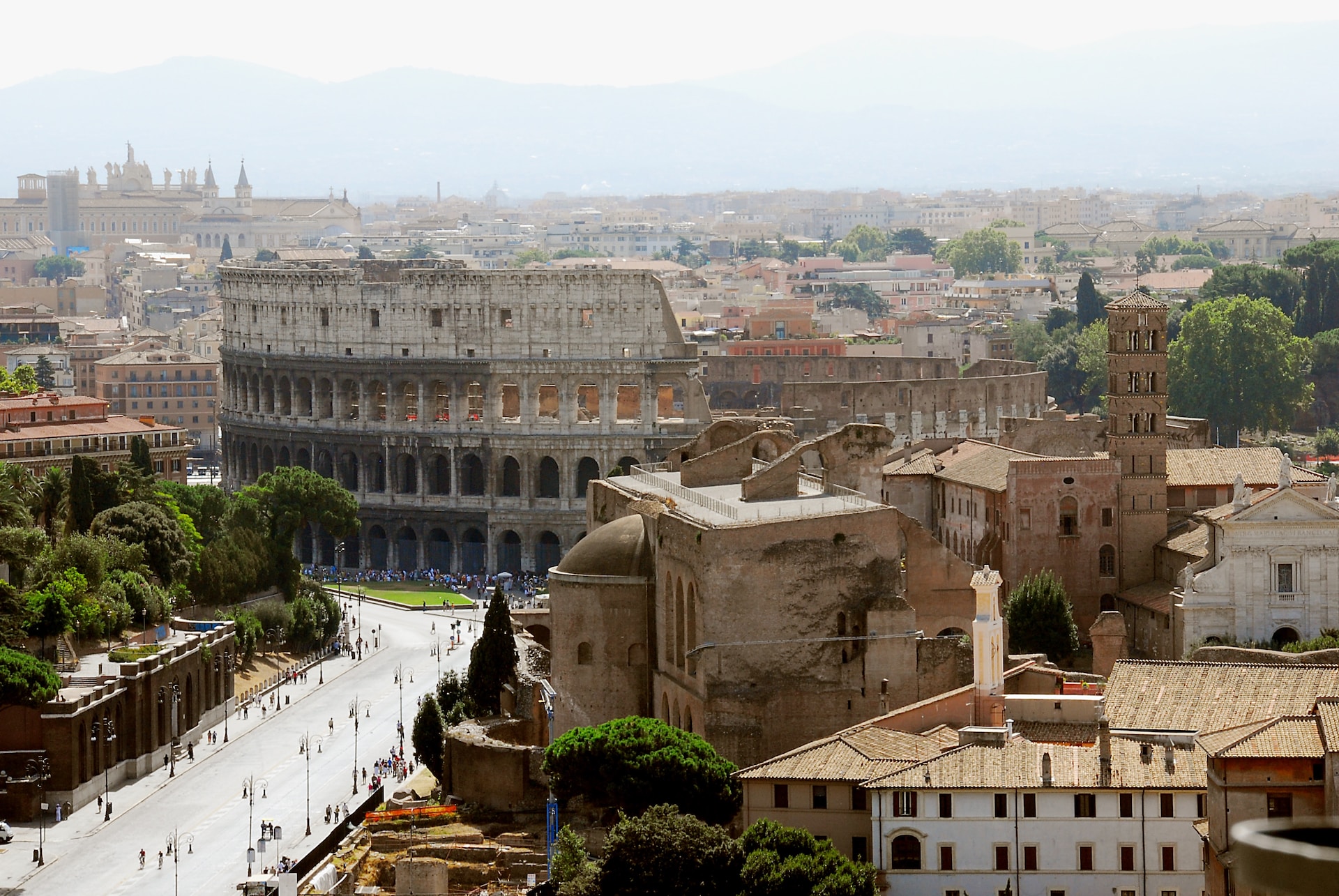 Rome, the iconic city where history mingles with art, culture, and passion, beckons travelers all year round. Known for its architectural marvels, world-class museums, and delectable cuisine, there's no bad time to visit the Eternal City. However, each season offers its own charm and considerations. To aid in planning the perfect Roman holiday, we've broken down the city's appeal season by season.
Spring (March to May): A Fresh Burst of Roman Bloom
Weather: Spring in Rome is delightful. March may have a slight chill, but by April and May, the days are warm and sunny, with temperatures ranging from 50°F to 70°F (10°C to 21°C).
Crowds: Early spring sees fewer tourists, making it an opportune time to explore without the crush. However, as Easter approaches, expect significant inflows.
Key Events: Easter festivities, especially at the Vatican, are spectacular. The Festa della Primavera celebrates the onset of spring with flair.
Pros: The city blooms with flowers, notably at the Rose Garden on Aventine Hill. Also, enjoy more manageable lines at major attractions.
Cons: Slightly unpredictable rain showers. Packing a light raincoat or umbrella is advisable.
Summer (June to August): Sun-kissed and Buzzing
Weather: Summers can be hot and humid. Temperatures often soar above 90°F (32°C), particularly in July and August.
Crowds: Peak tourist season. Rome buzzes with visitors from around the world.
Key Events: Romans celebrate Ferragosto on August 15th, a holiday marking the height of summer.
Pros: Extended daylight hours mean more time to explore. Numerous summer events, including outdoor concerts and festivals, add to the city's vibrancy.
Cons: The combination of heat and crowds can be overwhelming. Some local businesses close in August, as Romans escape the heat for vacation.
Autumn (September to November): Rustic Charm and Culinary Delights
Weather: A mild and pleasant season. Temperatures drop to between 50°F and 75°F (10°C to 24°C), with November ushering in the chill of approaching winter.
Crowds: September still attracts many tourists, but by October and November, the crowds thin out significantly.
Key Events: Autumn in Rome is synonymous with food festivals. From artichokes to wine, it's a culinary delight.
Pros: The fall foliage, especially around places like Villa Borghese, is stunning. It's also an excellent time for foodies to explore Roman gastronomy.
Cons: The weather becomes less predictable with occasional rain showers. Daylight hours shorten as winter nears.
Winter (December to February): Intimate, Festive, and Cool
Weather: Winters are cool but rarely freezing, with temperatures ranging from 35°F to 55°F (2°C to 13°C).
Crowds: This is the low tourist season (except for Christmas and New Year's), making it a peaceful time to experience Rome.
Key Events: Christmas in Rome is magical. The Vatican's Midnight Mass on Christmas Eve is iconic, and Piazza Navona hosts a charming Christmas market.
Pros: Rome's attractions, sans the long queues, can be deeply satisfying. Also, accommodation and flight prices drop.
Cons: Some attractions may have shorter operating hours. The chill, while not extreme, requires warm clothing.
Considerations for Choosing the Best Time:
Budget: If you're traveling on a budget, winter offers competitive prices on accommodations and flights.
Interests: If you're a food lover, autumn's harvest festivals might appeal to you. History buffs might enjoy spring or fall for optimal museum and archaeological site exploration without summer's rush.
Weather Preference: Those sensitive to heat might find summer challenging. Conversely, if you thrive in warm climates and love the energetic bustle of city life, summer can be ideal.
Festivals and Events: Plan around specific events if they interest you. Whether it's Easter celebrations, summer concerts, or Christmas festivities, each offers a unique Roman experience.
Rome's allure is timeless, but each season adds its own flavor. Spring offers fresh blossoms and Easter grandeur, summer buzzes with energy and sun, autumn brings rustic hues and gastronomic delights, and winter provides intimacy amidst festive charm.
In determining the best time to visit Rome, consider your preferences and priorities. No matter the choice, Rome, with its layers of history, art, and culture, promises an unforgettable journey.
Additional Tips for an Optimal Roman Experience:
Dressing for the Season:
Spring: Layered clothing is ideal. A light sweater or jacket for the cooler mornings and evenings, with comfortable shoes for walking.
Summer: Lightweight, breathable clothing is key. Don't forget sunglasses, a hat, and sunscreen. A scarf or shawl is useful when visiting religious sites that require modest dressing.
Autumn: Bring warmer layers as the season progresses. A medium-weight jacket, scarves, and closed-toed shoes will serve you well.
Winter: A warm coat, gloves, and a beanie are essential. An umbrella or waterproof jacket is also advisable for unpredictable showers.
Seasonal Foods to Try:
Each season brings its culinary specialties:
Spring: Savor the fresh artichokes (carciofi), which are a Roman specialty. Try "carciofi alla romana" (braised artichokes) or "carciofi alla giudia" (fried artichokes).
Summer: Indulge in gelato! While gelaterias are open year-round, there's nothing like a refreshing gelato on a hot Roman day.
Autumn: This is the season for mushrooms and truffles. Dishes like "fettuccine ai funghi" (pasta with mushrooms) should be on your list.
Winter: Warm up with "coda alla vaccinara" (oxtail stew), a Roman winter staple.
Special Seasonal Tours:
Certain tours in Rome are season-specific:
Spring: Numerous gardens, including the Vatican Gardens, offer special tours to showcase spring blooms.
Summer: Look for moonlit tours of the Colosseum or the Roman Forum, offering a unique perspective of these iconic sites.
Autumn: Vineyard tours become popular, especially during the grape harvest. Explore the Roman countryside and taste the season's wines.
Winter: Many churches and sites have special Christmas-themed tours, highlighting the spiritual and festive aspects of Rome.
Savings with Tourist Passes:
Depending on when you visit, consider purchasing tourist passes like the Roma Pass, which offers discounts and queue jumps at various attractions. Off-peak seasons might offer additional discounts or extended validity.
Embracing the Roman Pace:
Regardless of the season, remember to embrace "la dolce far niente" — the sweetness of doing nothing. Rome isn't just about ticking off attractions; it's about savoring the moments, whether it's a leisurely coffee at a street-side café or a sunset over the Tiber.
Staying Updated:
It's always a good idea to check for any seasonal events or festivals that might align with your visit. Official tourism websites and local event portals can provide up-to-date information.
Choosing the best time to visit Rome boils down to personal preferences, but every season paints the city in unique shades of charm and beauty. From the bustling piazzas in summer to the quiet, cobblestone alleys in winter, Rome's allure remains unparalleled. Whenever you decide to go, the Eternal City awaits with open arms, promising memories that will linger long after you've left its ancient borders.