Where to Eat, Stay, and Explore in Pattaya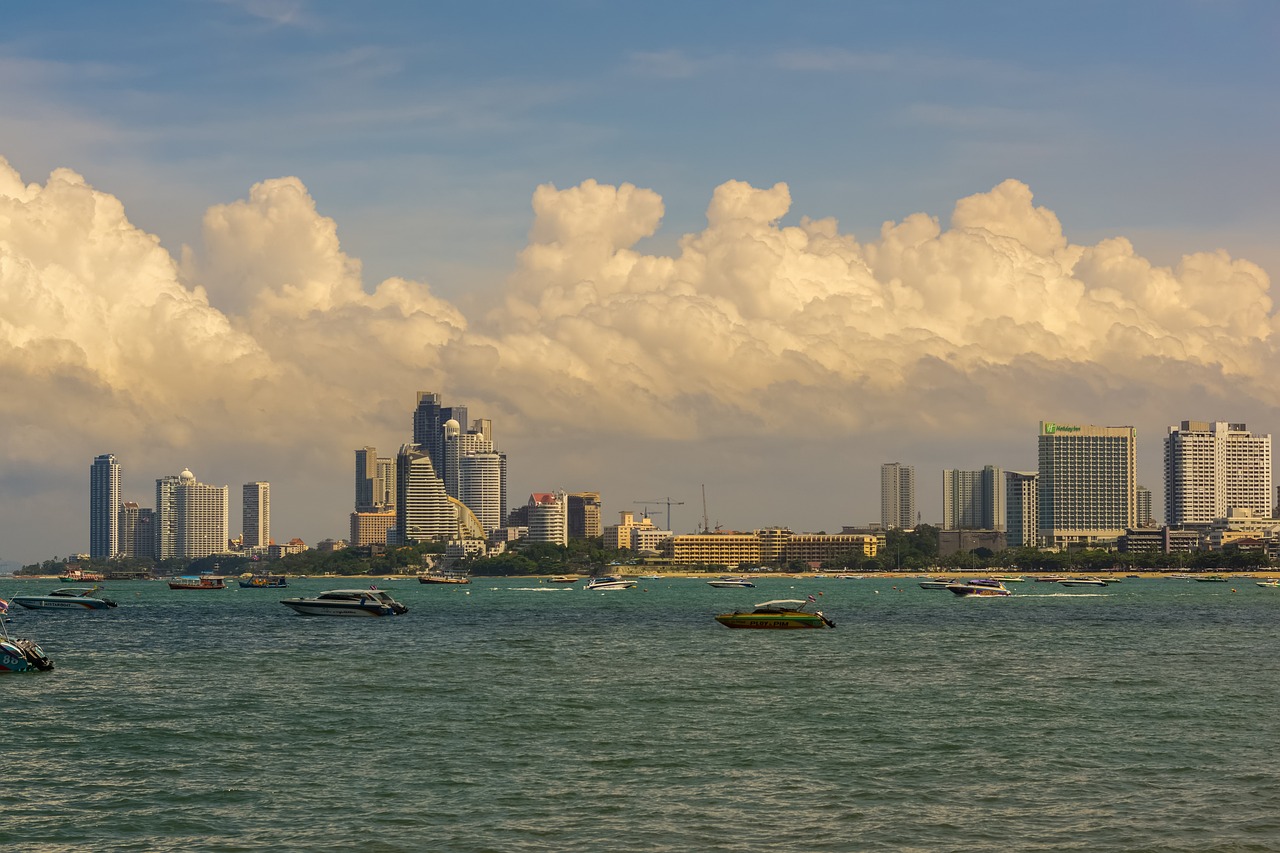 Pattaya, Thailand's vibrant coastal city, is a blend of electrifying nightlife, serene beaches, and a diverse culinary landscape, making it a quintessential tourist haven. From the serenity of its temples to the adrenaline rush of its water sports, Pattaya offers an escape for every kind of traveler. In this comprehensive guide, we'll navigate through the city's best spots to eat, stay, and explore, ensuring that your visit to Pattaya is nothing short of unforgettable.
Where to Eat
Pattaya's food scene is as diverse as its population, offering a variety of cuisines ranging from traditional Thai to international flavors. Here are a few must-visit eateries:
Café des Amis – A haven for fine dining lovers, this eatery is known for its exquisite French cuisine. Nestled in a quaint, romantic garden, it provides a serene atmosphere that's perfect for a special night out.
Mantra Restaurant & Bar – Mantra is the epitome of culinary sophistication, offering a blend of Asian and Western cuisines. The ambiance is lively and luxurious, with an open kitchen that allows diners to witness the magic as it happens.
The Sky Gallery – For those who want to dine with a view, The Sky Gallery offers a breathtaking panoramic view of Pattaya Bay. Their menu boasts a selection of Thai and international dishes, with an emphasis on fresh, local seafood.
Mum Aroi Pattaya – For authentic Thai seafood, Mum Aroi is a local favorite. Located by the sea in Naklua, it serves fresh catches of the day in a laid-back, open-air setting.
Jomtien Night Market – To indulge in a variety of local street food at wallet-friendly prices, Jomtien Night Market is the place to go. From grilled meats to fresh fruit, it offers a taste of Thailand's street food culture.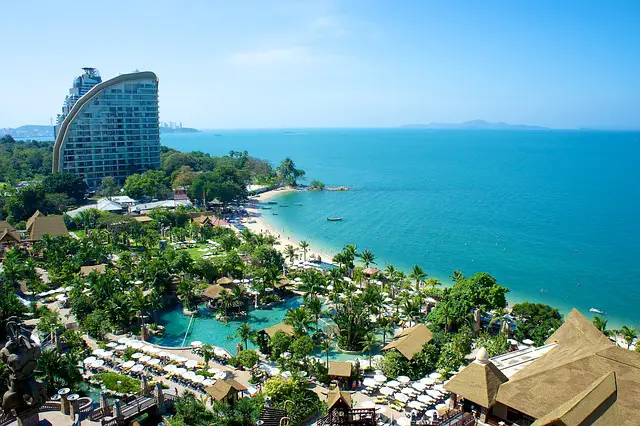 Where to Stay
Accommodation in Pattaya caters to all, from the luxury seeker to the budget backpacker. Here are options that cater to different tastes:
Hilton Pattaya – Overlooking Pattaya Beach and connected to the Central Festival Pattaya Beach complex, this hotel offers convenience, luxury, and some of the best views in town.
The Sanctuary of Truth Museum – For a truly unique experience, stay in one of the wooden houses near this architectural marvel. Although not a hotel, it provides a stay like no other amidst intricate wood carvings and serene ocean views.
Rabbit Resort – A boutique resort located on Dongtan Beach, offering traditional Thai-style villas. It is perfect for travelers looking for a peaceful retreat.
Hostel Polko – A budget-friendly option that does not skimp on comfort or style, ideal for backpackers or solo travelers.
Amari Ocean Pattaya – Nestled in the northern part of Pattaya Bay, the Amari offers a tranquil escape with its oceanfront rooms, tropical garden, and sumptuous dining options.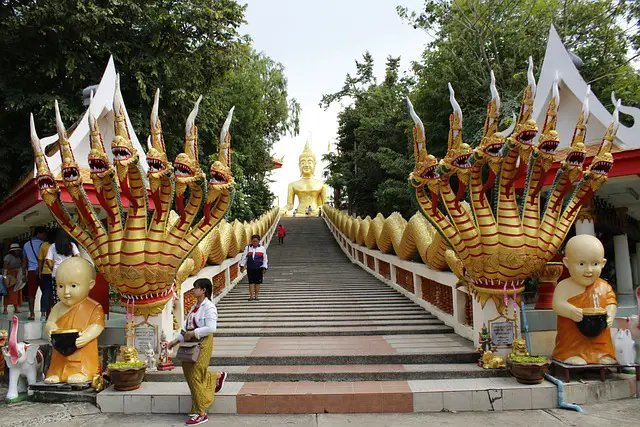 Explore
From cultural excursions to adventurous outings, Pattaya has a wide range of activities that cater to every type of explorer.
Sanctuary of Truth – This towering, all-wood structure is a marvel of architecture and a testament to traditional Thai craftsmanship. Guided tours are available, offering insight into the philosophy behind its intricate carvings.
Nong Nooch Tropical Botanical Garden – This 500-acre garden is a horticultural wonderland, featuring themed gardens, cultural shows, and even a dinosaur valley.
Pattaya Floating Market – Known as the "Four Regions Floating Market," it is divided into sections that represent the four major areas of Thailand, offering goods and foods from each region.
Walking Street – Come sundown, this bustling street comes alive with neon lights, music, and entertainment. It's the epicenter of Pattaya's nightlife and a must-visit for night owls.
Art in Paradise – An interactive art museum that is fun for all ages, Art in Paradise is filled with three-dimensional paintings and optical illusions that invite playful photo opportunities.
Coral Island (Koh Larn) – A short boat ride from Pattaya, Coral Island is a slice of paradise with clear blue waters, white sandy beaches, and a host of water activities like snorkeling and parasailing.
Tiffany's Cabaret Show – Featuring dazzling performances by transgender artists, Tiffany's is one of the most popular cabaret shows in Thailand, known for its glamorous costumes and elaborate sets.
Wat Phra Khao Yai ("Big Buddha Hill") – This impressive Buddha statue is not only a spiritual landmark but also offers panoramic views of Pattaya.
Family-Friendly Activities
Pattaya is also a family-friendly destination, with numerous activities that can be enjoyed by visitors of all ages.
Cartoon Network Amazone Waterpark – With its Cartoon Network-themed water slides and attractions, this waterpark is a fun-filled day out for the family.
The Teddy Bear Museum – A delightful attraction for young ones, the museum is home to a vast collection of teddy bears in various scenes and settings.
Pattaya Dolphin World – Families can enjoy dolphin shows and even swim with these intelligent creatures.
Pattaya is a city of contrasts, offering a wide array of experiences to satisfy the desires of any traveler. Whether you're a food connoisseur, a comfort seeker, or an adventure enthusiast, Pattaya's rich tapestry of culture, cuisine, and entertainment is bound to leave a lasting impression. From the bustling streets to the tranquility of its beaches, every corner of this city has something new and exciting to discover.
Pattaya is not just a city but an experience that combines the charm of Thai hospitality with the excitement of a cosmopolitan lifestyle. Every visitor can carve out their own unique journey, making it a versatile destination that caters to a myriad of tastes and preferences.
Wellness and Relaxation
After exploring the energetic city, you might seek some tranquility and relaxation. Pattaya offers numerous spas and wellness centers where you can indulge in traditional Thai massages and rejuvenating treatments.
The Cliff Spa – Located in the Royal Cliff Hotels Group, this spa provides a serene environment and an array of treatments that promise relaxation and rejuvenation.
Oasis Spa Pattaya – Nestled in a charming tropical garden, Oasis Spa offers a peaceful escape with a blend of traditional Thai and modern therapies.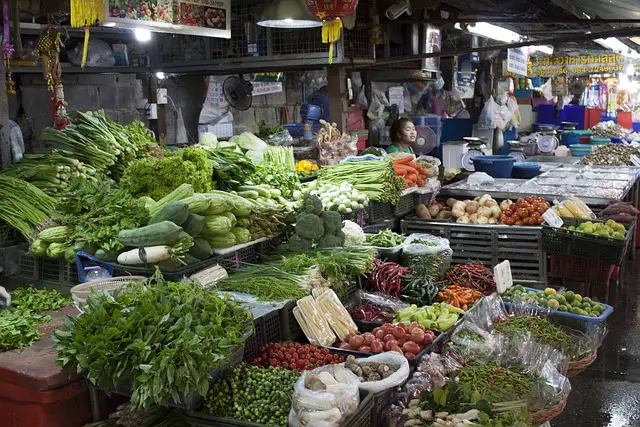 Shopping in Pattaya
Pattaya is a shopper's paradise with an assortment of markets, malls, and boutiques.
Central Festival Pattaya Beach – This is Pattaya's premier shopping destination, housing international brands, a multiplex cinema, and a range of eateries with sea views.
Pattaya Night Bazaar – Offering a more local shopping experience, here you can haggle for souvenirs, clothing, and Thai handicrafts.
Mimosa Pattaya – Known as "The City of Love," this shopping and entertainment complex is designed to mimic a colorful French-style city, providing a unique backdrop for shopping and leisure.
Adventure and Sports
For thrill-seekers and sports enthusiasts, Pattaya has a range of activities that will get your adrenaline pumping.
Skydiving at Thai Sky Adventures – Experience the thrill of freefall with a tandem skydive from 13,000 feet, offering unparalleled views of Pattaya.
Bungee Jumping at Pattaya Bungy Jump – Leap from a 60-meter-high platform for an exhilarating rush like no other.
Windsurfing and Kitesurfing – With its favorable wind conditions, Jomtien Beach is the perfect spot for windsurfing and kitesurfing.
Cultural Insights
Pattaya is also a place where you can immerse yourself in the rich tapestry of Thai culture.
Alangkarn Theater – Showcasing the Thai culture with a modern twist, the Alangkarn Theater presents extravagant shows with state-of-the-art light and sound technologies.
Thai Alangkarn Cultural Village – Adjacent to the theater, the cultural village offers a glimpse into the traditional Thai way of life, including craft workshops and culinary delights.
Eco-Tourism
Pattaya is making strides in eco-tourism, offering visitors the chance to experience its natural beauty responsibly.
Elephant Jungle Sanctuary Pattaya – Here, you can interact with elephants in a safe and ethical environment, learning about conservation efforts.
Flight of the Gibbon – This zipline adventure not only provides a thrill but also the opportunity to experience and learn about rainforest conservation.
Golfing in Pattaya
With a number of championship golf courses, Pattaya is a golfer's dream destination.
Siam Country Club – Offering several world-class courses, Siam Country Club has hosted numerous international tournaments.
Phoenix Gold Golf & Country Club – Enjoy a round of golf with beautiful views of Pattaya's mountains and bays.
Events and Festivals
Timing your visit with local events and festivals can provide a deeper connection with the city's vibrant culture.
Pattaya International Fireworks Festival – An annual event that lights up the bay with spectacular fireworks displays.
Songkran Festival – The Thai New Year is celebrated with water fights and traditional ceremonies, a unique experience if you're in Pattaya in April.
Practical Tips for Your Pattaya Visit
Transportation – Getting around Pattaya is relatively easy with songthaews (shared taxis), motorbike taxis, and Grab (Southeast Asia's version of Uber).
Stay Connected – Purchase a local SIM card for easy connectivity and access to maps and information on-the-go.
Respect Local Customs – Always dress modestly when visiting temples and be mindful of the local culture and traditions.
Stay Hydrated – The Thai climate can be hot and humid, so carry water with you to stay hydrated.
Currency – The Thai Baht is the local currency, and while many places accept credit cards, carrying some cash is advisable for smaller purchases, especially in markets.
Pattaya, with its eclectic mix of experiences, caters to the tastes of a diverse group of tourists. Whether your travel is geared towards relaxation or adventure, cultural exploration or culinary delights, family activities or nightlife, this city has it all. Pattaya harmoniously balances the thrills of a beachside city with the allure of Thai culture, ensuring that every visitor leaves with memories that last a lifetime. So pack your bags and ready yourself for an adventure where the vibrant days roll into enchanting nights, and every moment is an invitation to explore, indulge, and enjoy.