Where to Eat, Stay, and Explore in Ueno
Ueno, one of Tokyo's most culturally rich neighborhoods, offers visitors an enchanting mix of history, culture, and modernity. Whether you're strolling through the sprawling Ueno Park, hunting for bargains at Ameya-Yokochō market, or exploring its world-class museums, there's something for everyone in Ueno. Here's a comprehensive guide on where to eat, stay, and explore in this beloved Tokyo district.
Where to Eat in Ueno:

a. Ichiran Ueno:
For the ramen aficionados, a trip to Ichiran is a must. This chain is famous for its tonkotsu ramen – a creamy, pork-based broth with thin noodles. The unique dining setup where each diner sits in their individual booth, ensures a personalized and immersive ramen experience.
b. Yabu Soba:

Soba, thin buckwheat noodles, is a staple in Japanese cuisine. Yabu Soba, with its longstanding history dating back over a century, serves some of the best soba in Ueno. Pair your noodles with tempura for a classic Japanese meal.
c. Ueno Yabuuchi:

Sushi lovers should head straight to Ueno Yabuuchi, a top-tier sushi establishment. With an omakase (chef's choice) menu that changes daily based on the freshest catch, you're in for a delightful sushi experience.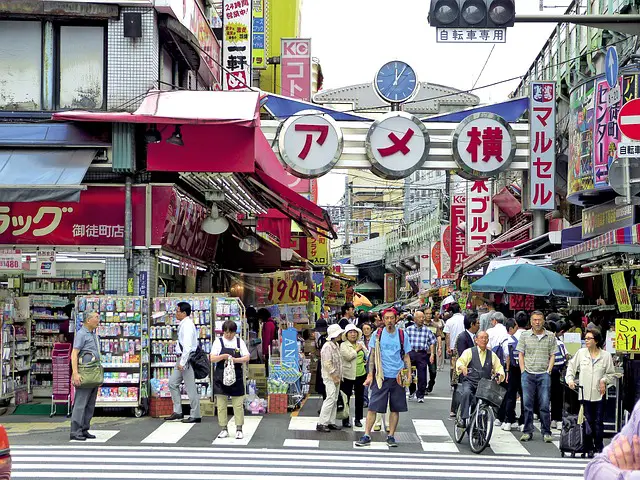 Where to Stay in Ueno:

Ueno Touganeya Hotel:

Conveniently located near the Ueno Station, this hotel offers cozy accommodations with modern amenities. Plus, its proximity to major attractions makes it a popular choice for travelers.
Sutton Place Hotel Ueno:

Another excellent option, this boutique hotel boasts elegant interiors and impeccable service. Guests particularly appreciate the spacious rooms and the view of Ueno Park.
Hotel Coco Grand Ueno Shinobazu:

For those seeking luxury, this is a go-to. Overlooking the serene Shinobazu Pond, this hotel has an on-site spa, and its rooms promise comfort and style.
Where to Explore in Ueno:

Ueno Park:

Sprawling over 133 acres, Ueno Park is Ueno's crown jewel. Here, you can find a plethora of attractions:
Ueno Zoo: Japan's oldest zoo is home to over 3,000 animals, including the rare giant panda.
Museums: The Tokyo National Museum, the National Museum of Western Art, and the Ueno Royal Museum, among others, are situated within Ueno Park. These institutions house priceless art collections and historical artifacts.
Shinobazu Pond: A picturesque pond filled with lotuses, it's particularly beautiful during the blooming season. Rowboats are available for rental.
Ameya-Yokochō Market:

Just outside Ueno Station, this bustling open-air market is a shopper's paradise. Whether you're on the hunt for fresh seafood, clothing, or unique souvenirs, Ameya-Yokochō has it all. The market's lively atmosphere, with hawkers calling out their wares, adds to its charm.
Kiyomizu Kannon-do Temple:

Situated within Ueno Park, this temple, inspired by the famous Kiyomizu-dera in Kyoto, is a peaceful retreat. The temple's balcony offers a panoramic view of the park, making it a favorite spot for both locals and tourists.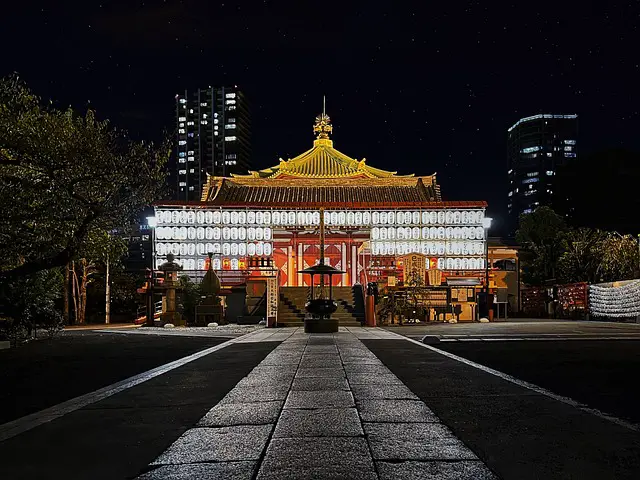 Nezu Shrine:

A short walk from Ueno, the Nezu Shrine is one of Tokyo's oldest and most picturesque shrines. The shrine's torii gate tunnel, reminiscent of Kyoto's Fushimi Inari Shrine, is a popular photo spot.
Ueno, with its mix of historical landmarks, modern attractions, and delectable dining options, is a must-visit for anyone traveling to Tokyo. Whether you're a history buff, a foodie, or just someone looking to soak in the local culture, Ueno promises a memorable experience. So, the next time you find yourself in Tokyo, make sure Ueno is on your itinerary. You won't be disappointed!
Ueno's Hidden Gems:

While the main attractions of Ueno are undoubtedly captivating, the district also boasts lesser-known spots that are equally enchanting. Here's a look at some of Ueno's hidden gems:
Yanaka Cemetery:

Just a stone's throw away from Ueno, this sprawling cemetery provides a tranquil escape from the urban hustle. Famous for its cherry blossoms in spring, the cemetery's winding paths are lined with beautiful old trees and historical gravestones, offering a glimpse into Tokyo's past.
Ueno Toshogu Shrine:

Though often overshadowed by its more famous counterpart in Nikko, Ueno's Toshogu Shrine is an architectural masterpiece in its own right. Its gold leaf accents, intricate wood carvings, and stunning peony garden make it a must-visit, especially during the early summer when the peonies are in full bloom.
Iriya Kishimojin:

Also known as Shingen-ji Temple, this temple is famed for its morning glories. Visit during the Iriya Morning Glory Festival in July, and you'll be greeted by a sea of vibrant blue flowers, as well as an array of stalls selling traditional goods and snacks.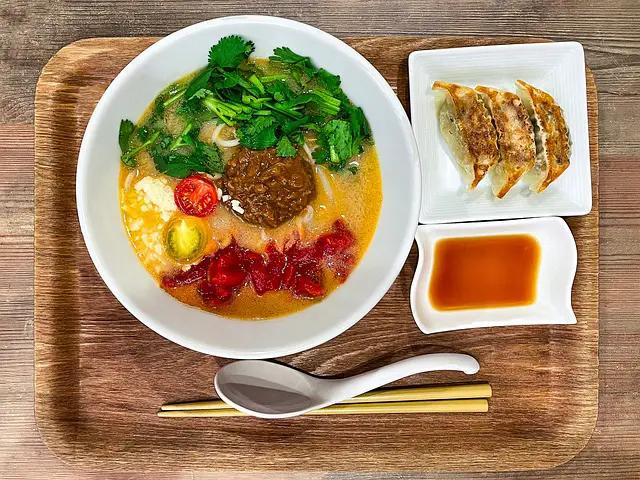 Eating On A Budget in Ueno:

Ueno is not just a haven for gourmet diners but also for those on a budget. Here are some pocket-friendly options:
Ueno Seiyoken:

While Ueno Seiyoken is historically one of Japan's oldest Western-style restaurants, it also offers reasonably priced lunch sets. Enjoy the view of Ueno Park from its terrace while savoring a delicious meal.
Taiyaki Wakaba:

For those with a sweet tooth, Taiyaki Wakaba is a treat. Their fish-shaped pastries filled with sweet fillings, especially red bean, are a popular choice and won't break the bank.
Inaricho Station Food Stalls:

Just a short walk from Ueno, the area around Inaricho Station is teeming with small food stalls offering tasty and affordable treats ranging from yakitori (grilled chicken skewers) to takoyaki (octopus balls).
Where to Unwind in Ueno:

After a day of exploring, Ueno offers plenty of spots to relax and rejuvenate.
Ueno Onshi Park:

While Ueno Park is buzzing with activity, Ueno Onshi Park, located within it, is a serene spot where one can enjoy the beauty of seasonal flowers and perhaps partake in a traditional tea ceremony.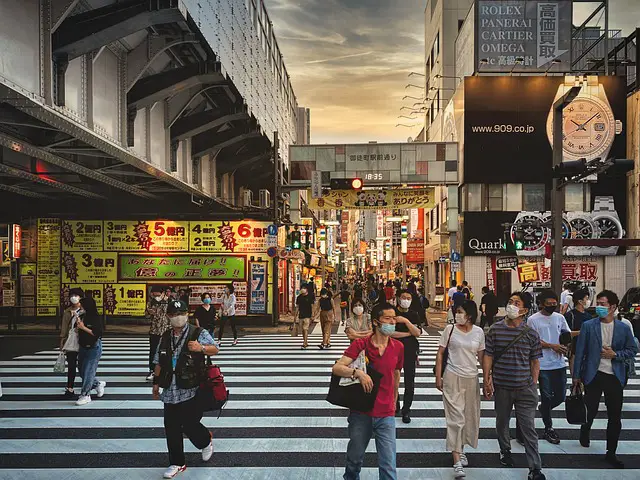 b. Spas & Onsens:

Several establishments offer traditional Japanese baths, massages, and relaxation therapies. Savor the tranquillity and let the stress melt away.
Ueno's blend of the old and the new, the known and the hidden, makes it a microcosm of Tokyo itself. From its bustling markets to its serene temples, from its gourmet dining to its street food stalls, Ueno truly offers a slice of Tokyo that is unmatched in its diversity and charm. So, lace up your walking shoes, let your curiosity be your guide, and dive deep into the wonders of Ueno. Your adventure awaits!
Ueno by Night:

As the sun sets, Ueno takes on a different vibe, with its nightlife waking up to embrace locals and tourists alike. Here's a guide to experiencing Ueno after dark:
a. Ueno Izakayas:

Japanese pubs, known as izakayas, come alive in the evening. These are places where locals wind down after a day's work. Try 'Izakaya Ueno Norengai', a collection of several small izakayas under one roof, each offering its unique flavor and atmosphere. Sample local drinks like sake or shochu while enjoying small dishes.
b. ROX & Rex Shopping Complex:

For late-night shopping, head to the ROX & Rex complex. Open until late, it's perfect for those looking to pick up last-minute souvenirs or indulge in some retail therapy.
c. Street Performances:

Ueno Station's surroundings often become a stage for street musicians and performers after dusk. From traditional Japanese music to modern beats, there's a good chance you'll stumble upon some unexpected entertainment.
Breakfast in Ueno:

Starting your day right is essential, and Ueno's breakfast offerings ensure just that.
a. Ueno Yoshoku-ya:

For a mix of Western and Japanese breakfasts, this place is a favorite. From fluffy Japanese pancakes to classic toasts, there's something for every palate.
b. Café de l'Ambre:

Coffee enthusiasts will appreciate this vintage coffee house. Known for its aged coffee beans and slow-drip method, it offers a unique taste experience.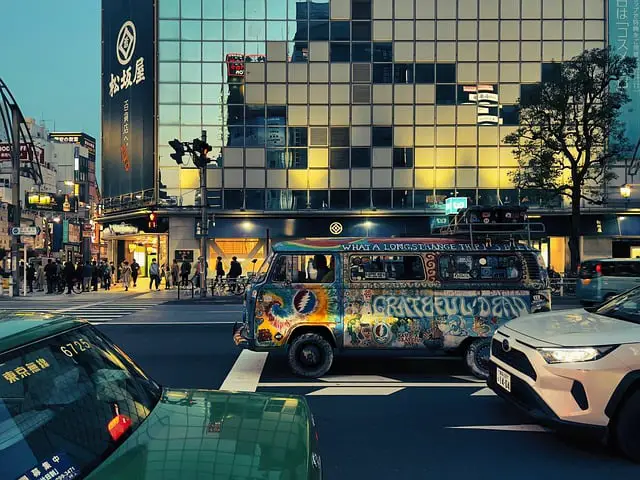 Seasonal Events in Ueno:

Ueno celebrates seasons like no other district, with events that provide a unique cultural immersion.
a. Hanami in Spring:

Ueno Park becomes a vision in pink during cherry blossom season. Locals and tourists gather for hanami (flower viewing) picnics beneath the sakura trees, making it a lively and memorable experience.
b. Summer Festivals:

During summer, Ueno hosts several traditional festivals with parades, food stalls, and yukata-clad locals. The lantern-lit evenings and festive atmosphere are truly magical.
c. Autumn Foliage:

Come autumn, Ueno Park transforms with hues of red, orange, and gold. It's a photographer's paradise and offers tranquil spots for reflection.
Staying Connected in Ueno:

For the tech-savvy traveler, staying connected is crucial. Ueno offers various options:
a. Free Wi-Fi spots:

Many areas, including Ueno Park and several cafes, offer free Wi-Fi. Look out for signs or ask locals for assistance.
b. SIM Card & Pocket Wi-Fi:

Several shops and kiosks around Ueno Station provide tourists with SIM cards and pocket Wi-Fi rentals, ensuring seamless connectivity during their stay.
In summary, Ueno's dynamic character means that every visit feels like a new experience. Its rich tapestry of culture, food, and experiences, both by day and night, makes it a captivating destination in Tokyo's vast urban landscape. Whether you're a repeat visitor or a first-timer, Ueno continually offers fresh perspectives and memories to cherish. Dive in and let Ueno's charm envelop you!