El Paso Travel Guide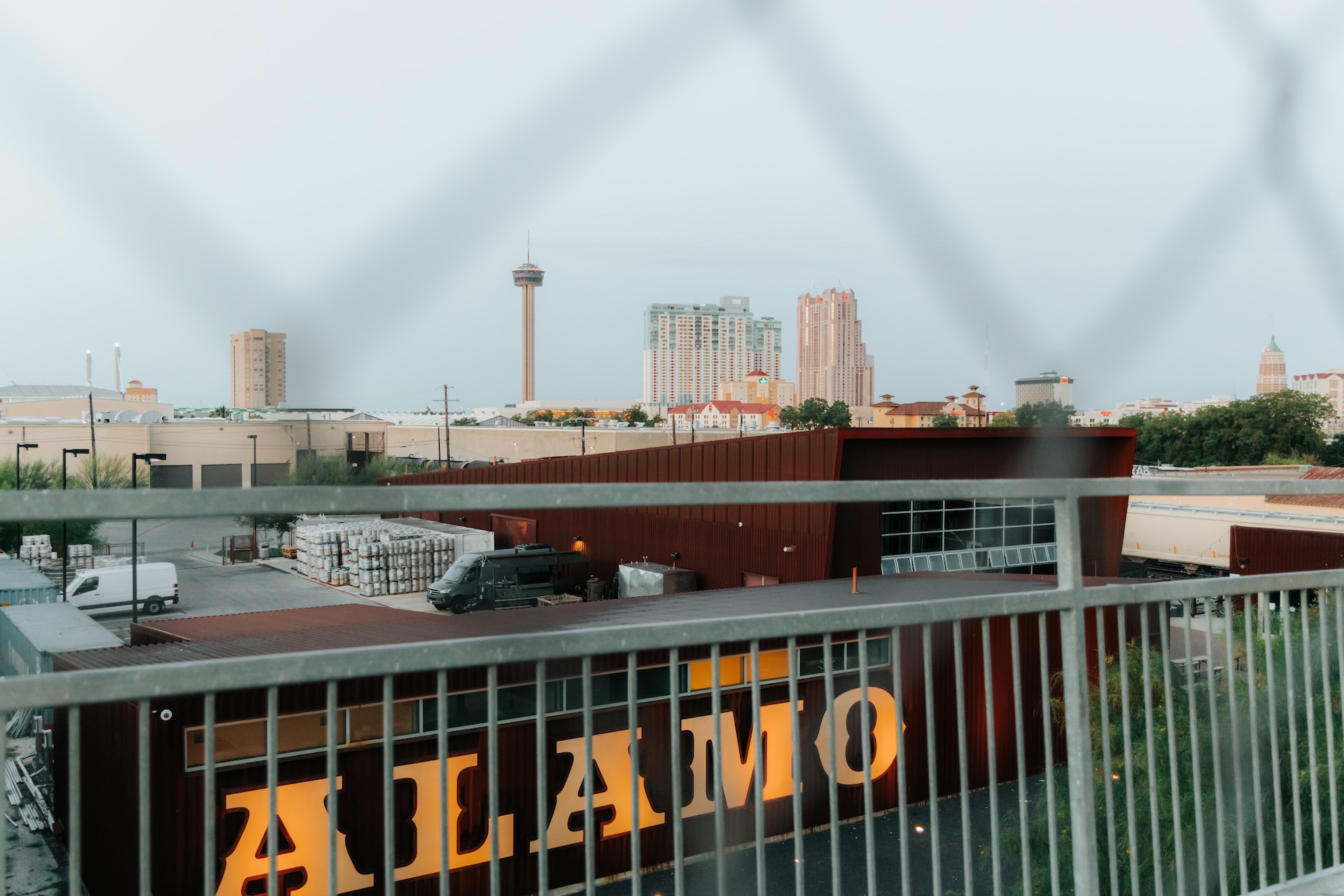 Stretching along the Rio Grande, with the imposing Franklin Mountains as its backdrop, El Paso stands as a testament to the vibrant fusion of Texan and Mexican cultures. Often referred to as the "Sun City" because of its consistently sunny weather, El Paso invites travelers with its blend of history, natural beauty, and a rich cultural tapestry. Let's journey through this southwestern city and uncover its best-kept secrets.
Historical Footprints
Mission Trail: Wander back in time by visiting a trio of colonial-era missions – Ysleta, Socorro, and San Elizario. These beautifully preserved structures give insights into the region's Spanish colonial past.
Magoffin Home State Historic Site: A living history lesson, this site allows visitors to delve into the daily life and architectural designs of the pioneering Magoffin family.
Chamizal National Memorial: Commemorating the peaceful settlement of a boundary dispute between the US and Mexico, this site stands as a symbol of diplomacy and shared cultural experiences.
Nature's Palette
Franklin Mountains State Park: As the largest urban park in the US, it's a haven for outdoor enthusiasts. With trails ranging from beginner to advanced, everyone can enjoy panoramic city views and untouched wilderness.
Hueco Tanks State Park & Historic Site: A unique geological formation, these ancient rock basins are home to many endemic species and prehistoric rock paintings.
Keystone Heritage Park: This wetland preserve is a bird-lover's paradise, home to diverse species, particularly during migratory seasons.
A Cultural Odyssey
El Paso Museum of Art: A free-admission museum, it showcases European, Mexican, and American art spanning over 300 years.
Plaza Theatre: With its Spanish Colonial Revival architecture and Mighty Wurlitzer organ, this historic theater is a journey into the golden era of cinema.
Tigua Indian Cultural Center: Here, visitors can immerse themselves in the rich traditions of the Tigua Indians, the region's earliest inhabitants.
Culinary Adventures
El Paso's dining scene is a delightful blend of Texan and Mexican flavors:
L&J Cafe: A beloved establishment, it offers traditional Mexican fare like enchiladas, tamales, and more.
Café Central: Showcasing fine dining with a twist, their menu is a mix of international flavors presented with artistic flair.
Food Trucks: Explore local favorites like Tacos Don Cuco and Kaedama for a taste of El Paso on-the-go.
Shopping and Souvenirs
Cielo Vista Mall: With over 140 stores, this is the primary shopping destination, catering to varied tastes and budgets.
El Paso Saddleblanket: For unique southwestern artifacts, handicrafts, and textiles, this store is a must-visit.
Farmer's Market at Ardovino's Desert Crossing: Every Saturday, local artisans and farmers come together, offering fresh produce, crafts, and gourmet products.
Nightlife and Entertainment
Cincinnati Street: This vibrant strip is packed with bars, clubs, and eateries, pulsating with energy on weekend nights.
Speaking Rock: A premier entertainment center, it offers a mix of concerts, gaming, and dining options.
Alamo Drafthouse Cinema: For movie buffs, this cinema offers new releases, classics, and indie films, coupled with a dine-in experience.
Family-Friendly Attractions
El Paso Zoo: Spanning 35 acres, it houses over 220 species from around the world, complete with interactive experiences.
Western Playland: A classic amusement park, it features roller coasters, water rides, and attractions suitable for all age groups.
Insights Science Center: A hands-on science museum, it's ideal for curious minds wanting to understand everything from dinosaurs to space.
Practical Tips
Stay Hydrated: Given El Paso's desert climate, carrying water while exploring is essential.
Use Public Transport: The Sun Metro and Brio Rapid Transit System are efficient ways to navigate the city.
Attend Local Festivals: Check the local calendar. Events like the Neon Desert Music Festival and Sun City Craft Beer Festival can add unique experiences to your trip.
El Paso is not just a city; it's a melting pot of experiences waiting to be discovered. From the whispers of history echoing through its missions to the culinary symphonies of its eateries, from its sun-drenched landscapes to its starlit nightlife, El Paso is a chapter in the American story that every traveler must read. So, pack your bags and let the Sun City shine its warmth on your next adventure.
El Paso brims with hidden gems, and for the discerning traveler, these lesser-known spots can elevate your experience:
Wyler Aerial Tramway: Although temporarily closed at the time of writing, there are plans to rejuvenate and reopen this unique vantage point. Once functional, it offers a bird's eye view of El Paso's rugged landscape as you ascend 5,632 feet to Ranger Peak.
Los Portales Museum and Visitor Center: Located in San Elizario Historic District, this museum offers a deep dive into the local history, complete with tales of outlaws, revolutions, and salt wars.
The Substation: A hub for boutique shopping and alfresco dining, it's an artistic enclave that encapsulates the spirit of the city.
Staying in El Paso
Hotel Paso Del Norte: This Marriott Autograph Collection Hotel combines historic charm with luxury, featuring a breathtaking stained-glass dome and locally inspired décor.
Stanton House: A boutique hotel, it's a blend of contemporary aesthetics and comforts, housing a notable Asian fusion restaurant, Taft Diaz.
Gardner Hotel: For budget travelers, this is El Paso's oldest operating hotel and also serves as a hostel. It's not just a place to rest but also a journey back in time.
Day Trips from El Paso
Carlsbad Caverns National Park: Just a two-hour drive away, you can explore the world-famous underground caverns, home to stunning stalagmites, stalactites, and the mesmerizing spectacle of the evening bat flight.
White Sands National Park: As one of the world's great natural wonders, these shimmering white gypsum dunes provide a surreal landscape for hiking, sledding, or photography.
Ciudad Juárez: Across the border in Mexico, it's a city of rich history and culture. From shopping markets to authentic eateries, it offers a taste of Mexico. Ensure you have the necessary travel documents and stay updated with travel advisories.
Safety and Respect
While El Paso consistently ranks among the safest cities in the US, like any urban area, it's essential to be aware of your surroundings. Respect local customs and be conscious of the cultural blend that defines the city. When exploring, it's recommended to keep personal belongings secure and be cautious during late-night outings.
El Paso is a city of stories, each corner narrating a tale of time, trials, and triumphs. With its strategic location, it stands as a bridge between two nations and their intertwined destinies. Every sunset on the Rio Grande, every tune echoing in its cantinas, and every mural adorning its streets whisper tales of a land where cultures don't just coexist but flourish.
As you prepare to leave, the memories of El Paso, with its warm people, tantalizing cuisine, and timeless charm, will beckon you for another visit. The Sun City, with its radiant spirit, ensures that every traveler leaves with a piece of sunshine in their hearts.