Hong Kong Itinerary Travel User Guide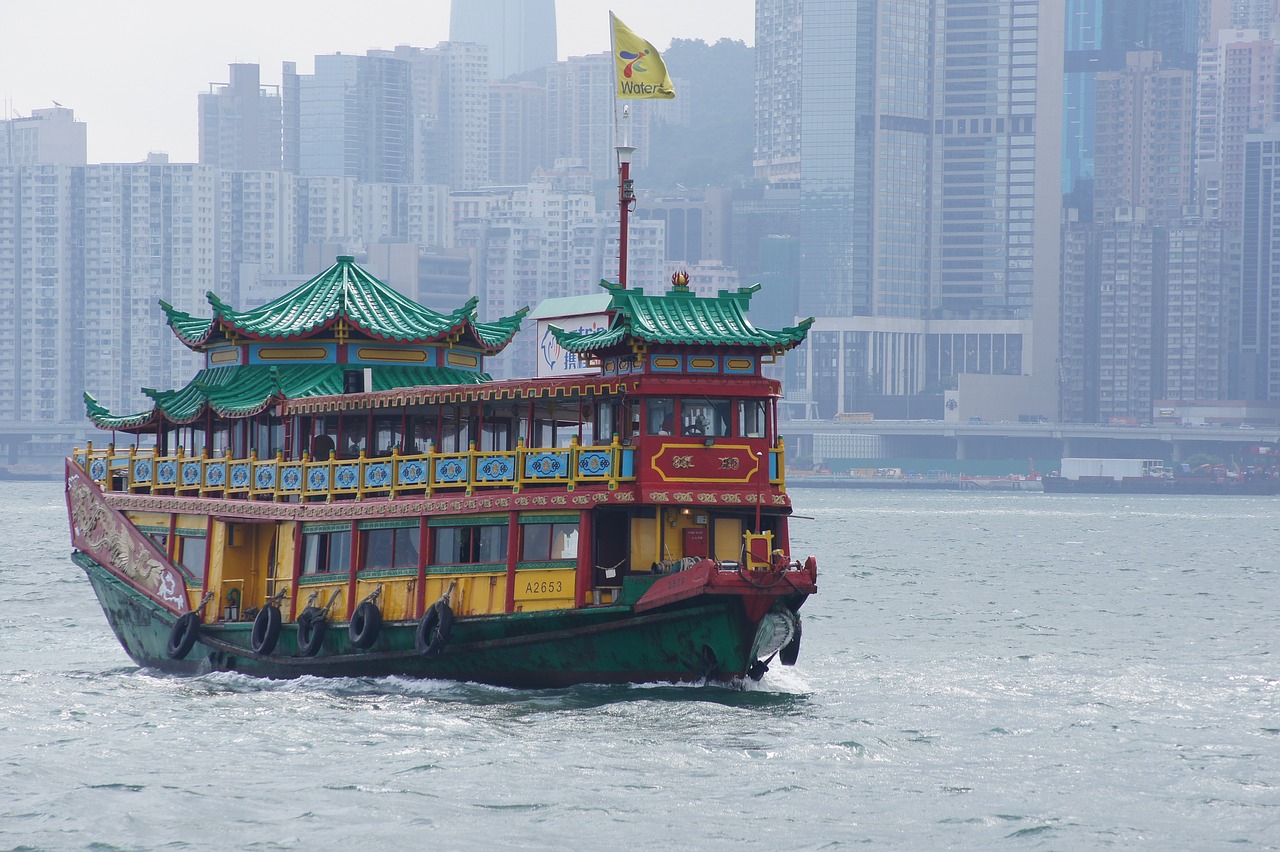 Hong Kong, an autonomous territory on the southeastern coast of China, is a fascinating blend of Eastern and Western cultures, a bustling metropolis, and a gateway to the rest of Asia. With its iconic skyline, stunning natural beauty, and a rich culinary scene, Hong Kong is an exciting destination for travelers of all interests. This comprehensive guide offers a 2,000-word itinerary for a memorable journey through Hong Kong.
Day 1: Arrival and Exploring Central
Arrival in Hong Kong

Upon arrival at Hong Kong International Airport (HKG), make your way to the city center using the Airport Express train, which takes only 24 minutes. Purchase an Octopus Card at the airport for convenient access to public transportation during your stay.
Victoria Peak

Begin your Hong Kong adventure with a visit to Victoria Peak, the highest point on Hong Kong Island. Take the Peak Tram, a historic funicular railway, to the top, where you'll enjoy breathtaking views of the city skyline and harbor below. Don't forget to take a leisurely stroll along the Peak Circle Walk for more panoramic vistas.
Lunch at Lin Heung Tea House

Head back to the city center and enjoy a traditional Cantonese lunch at Lin Heung Tea House, one of Hong Kong's oldest and most renowned dim sum restaurants. Be prepared for a bustling atmosphere, and be sure to try their signature dishes, such as the baked barbecue pork buns and the steamed shrimp dumplings.
Man Mo Temple

After lunch, walk to Man Mo Temple, a picturesque Taoist temple built in 1847. The temple, dedicated to the gods of literature and martial arts, features stunning architecture and is filled with the aroma of incense.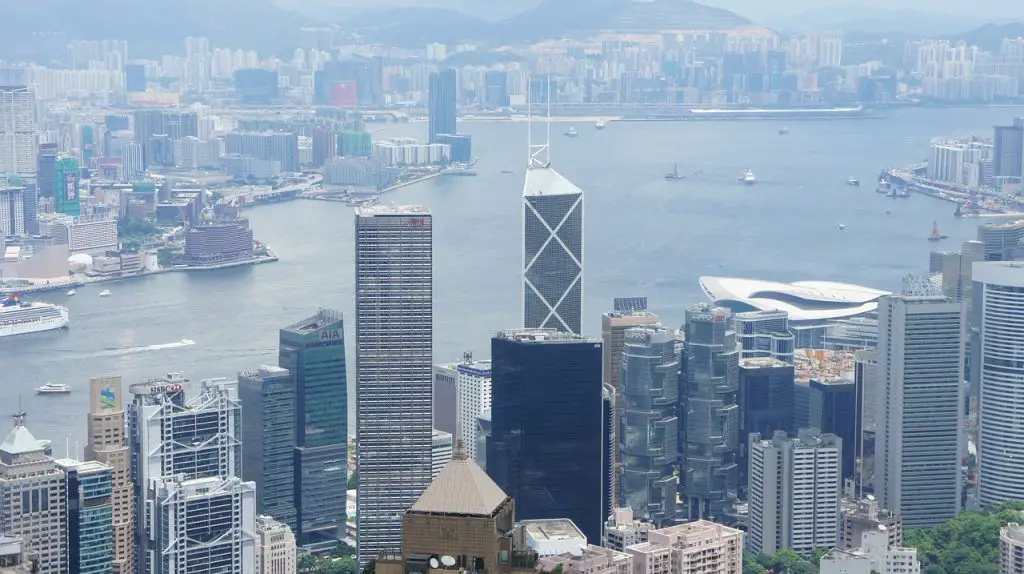 Central-Mid-Levels Escalator

Next, ride the world's longest outdoor covered escalator system, the Central-Mid-Levels Escalator. The escalator provides an efficient and enjoyable way to explore the steep streets of Central, passing through the vibrant Soho and Sheung Wan neighborhoods.
Dinner at Ho Lee Fook

Cap off your first day in Hong Kong with dinner at Ho Lee Fook, a trendy Cantonese restaurant in Central. The inventive menu, inspired by classic Hong Kong cha chaan tengs and late-night Chinatown hangouts, includes dishes like roast Wagyu short ribs and prawn toast.
Day 2: Exploring Kowloon
Star Ferry

Begin your second day with a ride on the historic Star Ferry, which has been transporting passengers between Hong Kong Island and Kowloon since 1888. The short ride offers stunning views of the harbor and the city's iconic skyline.
Avenue of Stars

Disembark at the Tsim Sha Tsui terminal and head to the Avenue of Stars, a waterfront promenade that pays tribute to Hong Kong's film industry. The walkway features handprints, plaques, and statues of beloved stars like Bruce Lee and Jackie Chan.
Hong Kong Museum of History

Next, visit the Hong Kong Museum of History, which offers a comprehensive overview of the region's fascinating past. Exhibits cover everything from prehistoric Hong Kong to the territory's return to China in 1997.
Lunch at Tim Ho Wan

For lunch, head to the nearby Tim Ho Wan, a Michelin-starred dim sum restaurant that offers delicious dishes at affordable prices. Be sure to try their famous baked barbecue pork buns.
Wong Tai Sin Temple

After lunch, visit Wong Tai Sin Temple, a popular Taoist temple known for its fortune-telling. The temple is dedicated to the Great Immortal Wong and is a vibrant mix of Confucian, Taoist, and Buddhist architectural elements
Mong Kok Ladies' Market

Next, make your way to Mong Kok and explore the bustling Ladies' Market, which stretches over one kilometer and features over 100 stalls selling clothing, accessories, souvenirs, and street food. Don't be fooled by the name—there's plenty for everyone to enjoy, regardless of gender.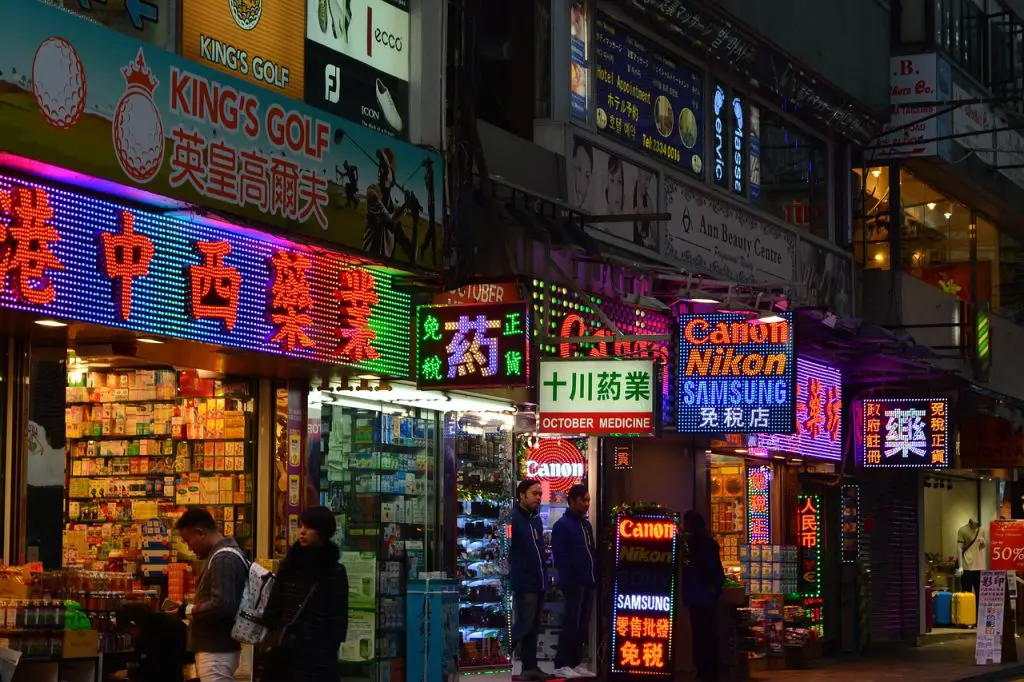 Temple Street Night Market

As evening falls, head to the Temple Street Night Market, a lively street bazaar known for its open-air dining, bargain shopping, and street performers. Here, you can enjoy traditional Cantonese dishes like claypot rice and seafood while soaking in the vibrant atmosphere.
Ozone Bar at The Ritz-Carlton

Finish your day in Kowloon with a visit to Ozone Bar, the highest bar in the world, located on the 118th floor of The Ritz-Carlton. Enjoy a signature cocktail while taking in the mesmerizing views of the city and Victoria Harbour below.
Day 3: Lantau Island and Surroundings
Ngong Ping 360 Cable Car

Begin your third day with a trip to Lantau Island, the largest island in Hong Kong. Take the Ngong Ping 360 cable car from Tung Chung for a scenic 25-minute ride, offering panoramic views of the lush greenery, surrounding islands, and the South China Sea.
Po Lin Monastery and Tian Tan Buddha

Disembark at Ngong Ping Village and visit the nearby Po Lin Monastery, a tranquil Buddhist complex. Don't miss the Tian Tan Buddha, also known as the Big Buddha, a massive bronze statue that sits atop a hill and requires climbing 268 steps to reach.
Lunch at Ngong Ping Village

Enjoy a vegetarian lunch at one of the restaurants in Ngong Ping Village, such as Po Lin Monastery's own dining hall. The dishes are made using fresh, local ingredients and are a delicious way to refuel before continuing your adventure.
Tai O Fishing Village

After lunch, take a bus or taxi to Tai O, a traditional fishing village on the western coast of Lantau Island. Explore the narrow streets, stilt houses, and local markets, and consider taking a boat tour to see the Chinese white dolphins that inhabit the surrounding waters.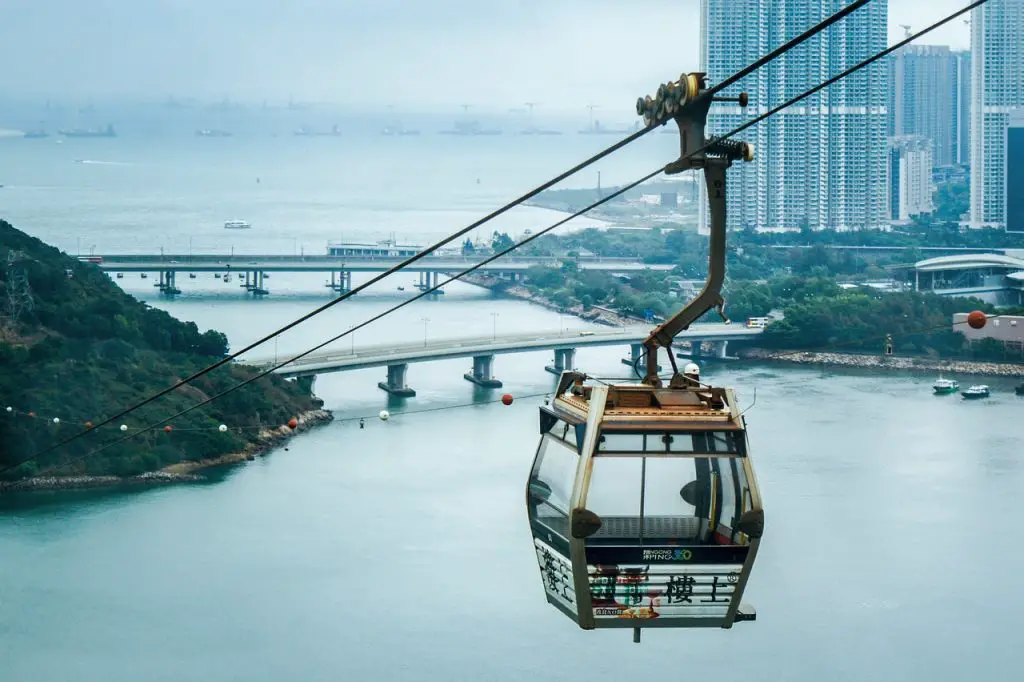 Dinner at Tai O Lookout

End your day on Lantau Island with dinner at Tai O Lookout, a restaurant with a terrace offering stunning views of the village and the sea. The menu features a variety of seafood dishes made with locally sourced ingredients.
Day 4: Hong Kong's Hidden Gems
Chi Lin Nunnery and Nan Lian Garden

Start your day by visiting the peaceful Chi Lin Nunnery and the adjacent Nan Lian Garden in Kowloon. This Buddhist temple complex features elegant wooden architecture, tranquil lotus ponds, and beautiful landscaping, providing a serene escape from the bustling city.
Jumbo Kingdom Floating Restaurant

For a unique dining experience, head to Aberdeen Harbour and have lunch at Jumbo Kingdom, a floating restaurant that resembles a traditional Chinese palace. Savor a variety of Cantonese dishes, including dim sum and fresh seafood, while taking in the views of the harbor.
PMQ (Police Married Quarters)

After lunch, visit PMQ, a creative hub located in the former Police Married Quarters in Central. The complex now houses studios, galleries, and boutiques showcasing the work of local artists and designers. Be sure to check the PMQ website for special events and workshops during your visit.
Sai Kung

Escape the city for an afternoon and head to Sai Kung, a charming coastal town in the New Territories. Take a leisurely stroll along the waterfront promenade, sample fresh seafood at the
Sai Kung Seafood Street, and explore the local markets. If you have time, consider taking a boat trip to one of the nearby islands or beaches for some relaxation or a refreshing swim.
Dinner at Chuen Kee Seafood

For dinner, indulge in some of Sai Kung's famous seafood at Chuen Kee Seafood. This restaurant offers a diverse menu of fresh, locally caught seafood. Try their signature dishes, such as steamed fish with ginger and scallions, salt and pepper squid, or the famous typhoon shelter crab.
Symphony of Lights

Return to the city center and head to the Tsim Sha Tsui waterfront for the Symphony of Lights, a nightly multimedia show that features a dazzling display of lights and lasers synchronized to music. The show starts at 8:00 PM and showcases the iconic skyline of Hong Kong Island.
Day 5: Departure and Last-Minute Shopping
Breakfast at Australian Dairy Company

On your last day in Hong Kong, treat yourself to breakfast at the Australian Dairy Company, a popular cha chaan teng in Jordan, Kowloon. Sample their signature dishes, such as scrambled eggs on toast and steamed milk pudding, for a delicious start to your day.
Shopping at Causeway Bay

Before departing, make your way to Causeway Bay, a bustling shopping district on Hong Kong Island. Here, you can find a mix of international brands, local boutiques, and department stores like SOGO, Times Square, and Hysan Place. Don't forget to pick up some last-minute souvenirs and gifts for your loved ones.
Departure from Hong Kong

Finally, head to Hong Kong International Airport using the Airport Express train, and bid farewell to the vibrant city that has been your home for the past few days. As you depart, reflect on the unforgettable memories and experiences you've gathered during your stay in this fascinating metropolis.
Conclusion
This Hong Kong itinerary offers a comprehensive and diverse experience, allowing you to explore the iconic sights, hidden gems, and rich culture of this remarkable city. From the stunning skyline to the tranquil temples and lush islands, there's something for everyone in Hong Kong. Whether you're a foodie, a history buff, or an outdoor enthusiast, this guide will ensure you make the most of your time in this dynamic destination.