Canada Travel Guide on a Budget

Canada, the world's second-largest country, offers a diverse range of travel experiences, from cosmopolitan cities to stunning natural landscapes.
With its friendly people, rich cultural heritage, and a wealth of outdoor activities, Canada is a fantastic destination for budget-conscious travelers. This comprehensive 2,000-word guide offers budget-friendly tips and recommendations for exploring Canada's top attractions and hidden gems.
Getting Around
Transportation

One of the biggest expenses when traveling in Canada is transportation due to the vast size of the country. To save money, consider using budget airlines like Flair Airlines, Swoop, or Air Canada's low-cost options for longer distances. For shorter trips, take advantage of Canada's extensive bus network, with companies such as Greyhound, Megabus, and Orlean Express offering affordable fares. Trains operated by VIA Rail can also be a budget-friendly option if you book well in advance.
Car Rental

If you prefer to explore Canada at your own pace, consider renting a car. Book in advance and look for discounts or promotions, especially during the off-season. Remember that fuel prices in Canada can vary greatly between provinces, so plan your route accordingly to save on gas.
Accommodation
Hostels

Hostels are a popular choice for budget travelers, with many offering private rooms as well as dormitory-style accommodations. Most hostels provide free Wi-Fi, communal kitchens, and common areas for socializing. Look for reputable chains like HI Canada or independent hostels with good reviews.
Budget Hotels and Motels

Canada also has a variety of budget hotels and motels that offer affordable private rooms. Look for well-known chains like Super 8, Travelodge, or Motel 6, or search for independently owned motels for potentially lower rates.
Airbnb and Vacation Rentals

Airbnb and other vacation rental platforms can be an economical choice, especially for longer stays or group travel. Renting an apartment or house allows you to save money by cooking your own meals and offers more space and privacy than a hostel or hotel.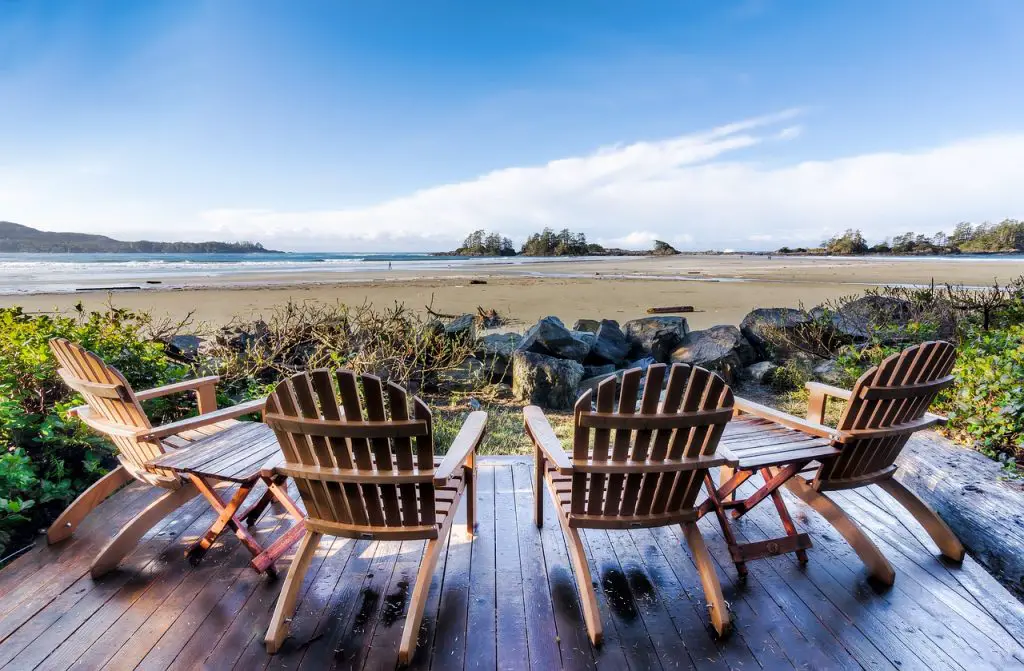 Camping

For those who love the great outdoors, camping can be a cost-effective and enjoyable way to explore Canada's natural beauty. Many national and provincial parks have campgrounds with affordable fees and basic amenities, such as showers and laundry facilities. Be sure to reserve your campsite in advance during peak season.
Food and Drink
Cook Your Own Meals

One of the best ways to save money while traveling in Canada is by cooking your own meals. Visit local grocery stores or farmers' markets to purchase fresh, affordable ingredients, and make use of your hostel or vacation rental's kitchen facilities.
Eat at Local Cafes and Diners

Instead of dining at expensive restaurants, opt for local cafes, diners, and food trucks that offer more affordable meal options. Look for daily specials, and don't forget to try some of Canada's signature dishes, such as poutine, butter tarts, and Nanaimo bars.
Bring a Reusable Water Bottle

Tap water in Canada is generally safe to drink, so bring a reusable water bottle to save money on beverages and reduce plastic waste. Many public spaces, including parks and museums, have water fountains where you can refill your bottle.
Top Budget-Friendly Attractions in Canada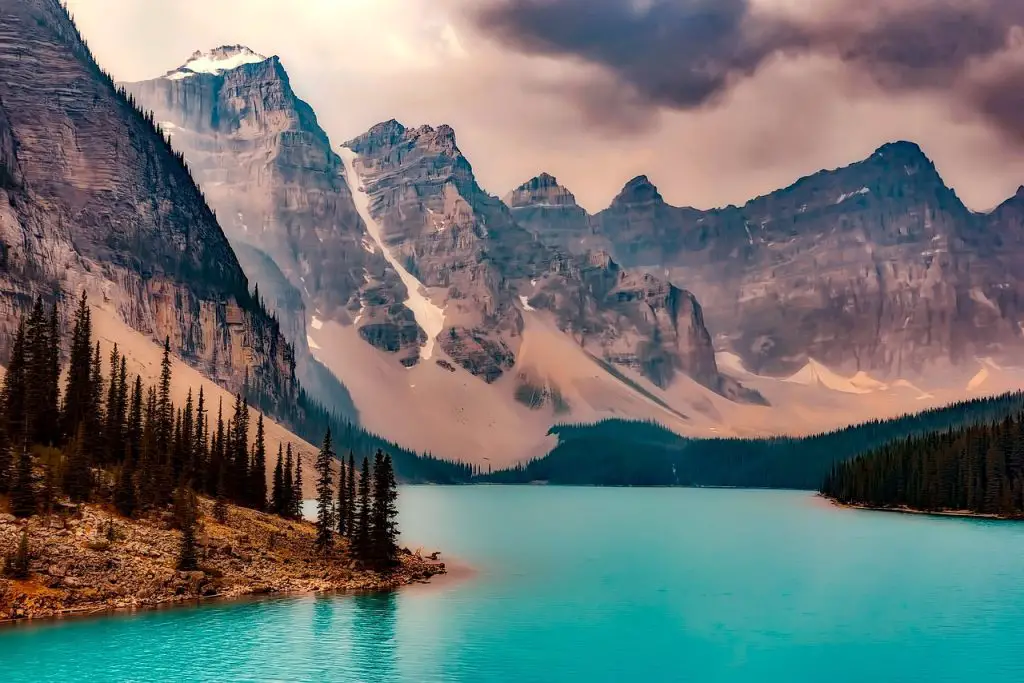 Explore Canada's National Parks

Canada's national parks showcase the country's breathtaking natural beauty, from the soaring peaks of the Rocky Mountains to the rugged coastlines of Atlantic Canada. Purchase a Parks Canada Discovery Pass for unlimited entry to more than 80 national parks and historic sites for a full year. Popular parks include Banff and Jasper in Alberta, Gros Morne in Newfoundland, and Pacific Rim National Park Reserve in British Columbia
Visit Vibrant Cities

Canada's cities offer a wealth of free and affordable attractions, from art galleries and museums to public parks and markets. In Toronto, visit the iconic CN Tower, explore the diverse Kensington Market, or stroll along the picturesque waterfront. In Montreal, discover the historic charm of Old Montreal, enjoy the lively atmosphere of the Jean-Talon Market, and hike up Mount Royal for a panoramic view of the city. Vancouver offers the beautiful Stanley Park, the bustling Granville Island Public Market, and the vibrant neighborhoods of Gastown and Yaletown.
Discover Canada's Maritime Provinces

The Maritime Provinces of New Brunswick, Nova Scotia, and Prince Edward Island offer a unique blend of natural beauty, history, and culture. Explore the stunning Bay of Fundy in New Brunswick, home to the world's highest tides, or walk the ocean floor at Hopewell Rocks during low tide. In Nova Scotia, visit the historic town of Lunenburg, a UNESCO World Heritage Site, and the picturesque fishing village of Peggy's Cove. On Prince Edward Island, discover the charm of Green Gables, the inspiration for L.M. Montgomery's Anne of Green Gables, and enjoy the island's beautiful beaches and red sandstone cliffs.
Experience Indigenous Culture

Learn about Canada's Indigenous cultures by visiting cultural centers, museums, and heritage sites across the country. The Squamish Lil'wat Cultural Centre in Whistler, British Columbia, offers a fascinating insight into the Squamish and Lil'wat First Nations. In Alberta, visit Head-Smashed-In Buffalo Jump, a UNESCO World Heritage Site, to learn about the hunting practices of the Blackfoot people. In Quebec, the Huron-Wendat Museum in Wendake showcases the history, art, and traditions of the Wendat people.
Hit the Great Outdoors

Canada is an outdoor enthusiast's paradise, with countless opportunities for hiking, cycling, and wildlife watching. Hike the scenic trails of Algonquin Provincial Park in Ontario or the Cape Breton Highlands National Park in Nova Scotia. For cyclists, explore the extensive network of bike paths in Quebec, such as the Route Verte, or ride the Kettle Valley Rail Trail in British Columbia. To spot wildlife, visit British Columbia's Pacific Rim National Park Reserve, where you might see black bears, whales, and sea otters.
Budget Travel Tips
Travel During the Shoulder Seasons

To save on accommodations and attractions, plan your visit during the shoulder seasons of spring and fall, when the weather is still pleasant, and the crowds are smaller. This is also a great time to see Canada's stunning foliage in the fall or the blossoming flowers in the spring.
Use Free Wi-Fi

To save on data costs, take advantage of free Wi-Fi in public spaces, such as libraries, cafes, and some parks. Many hostels and budget accommodations also offer free Wi-Fi for guests.
Look for Discounts and Free Events

Many attractions and museums offer discounts for students, seniors, and families. Keep an eye out for free events, such as outdoor concerts, festivals, and cultural celebrations, which are common in Canada's cities during the summer months.
Pack Appropriately

Canada's weather can be unpredictable, so pack layers and be prepared for sudden changes in temperature or precipitation. Bringing your own gear for outdoor activities, such as hiking boots or a camping stove, can also save you money on rentals.
Conclusion
Canada offers a wealth of budget-friendly travel experiences for those willing to plan ahead and take advantage of free and affordable attractions. By exploring Canada's diverse cities, stunning national parks, and charming maritime provinces, you'll discover a country rich in natural beauty, history, and culture—all without breaking the bank. With these tips and recommendations, you can make the most of your Canadian adventure while staying within your budget.
Prioritize your must-see attractions and allocate your budget accordingly, while also leaving room for spontaneous, low-cost experiences.
Use public transportation or carpool with other travelers to save on transportation costs.

Book accommodations in advance, especially during peak travel seasons, to secure the best rates and availability.

Be flexible with your travel dates and consider visiting during the shoulder seasons to save on accommodations and attractions.

Take advantage of free and low-cost activities, such as hiking, cycling, and exploring local parks and markets.

Look for discounts and free events, including outdoor concerts, festivals, and cultural celebrations.

Connect with locals, who can provide insider tips on the best budget-friendly attractions, restaurants, and experiences in their area.

By following these budget travel tips and immersing yourself in Canada's diverse landscapes, cities, and cultural experiences, you'll create lasting memories without straining your wallet. Enjoy the adventure of exploring this vast and beautiful country while making the most of your budget, and you'll leave with a deep appreciation for all that Canada has to offer.