Kansas City, MO Best Places to Visit Travel Guide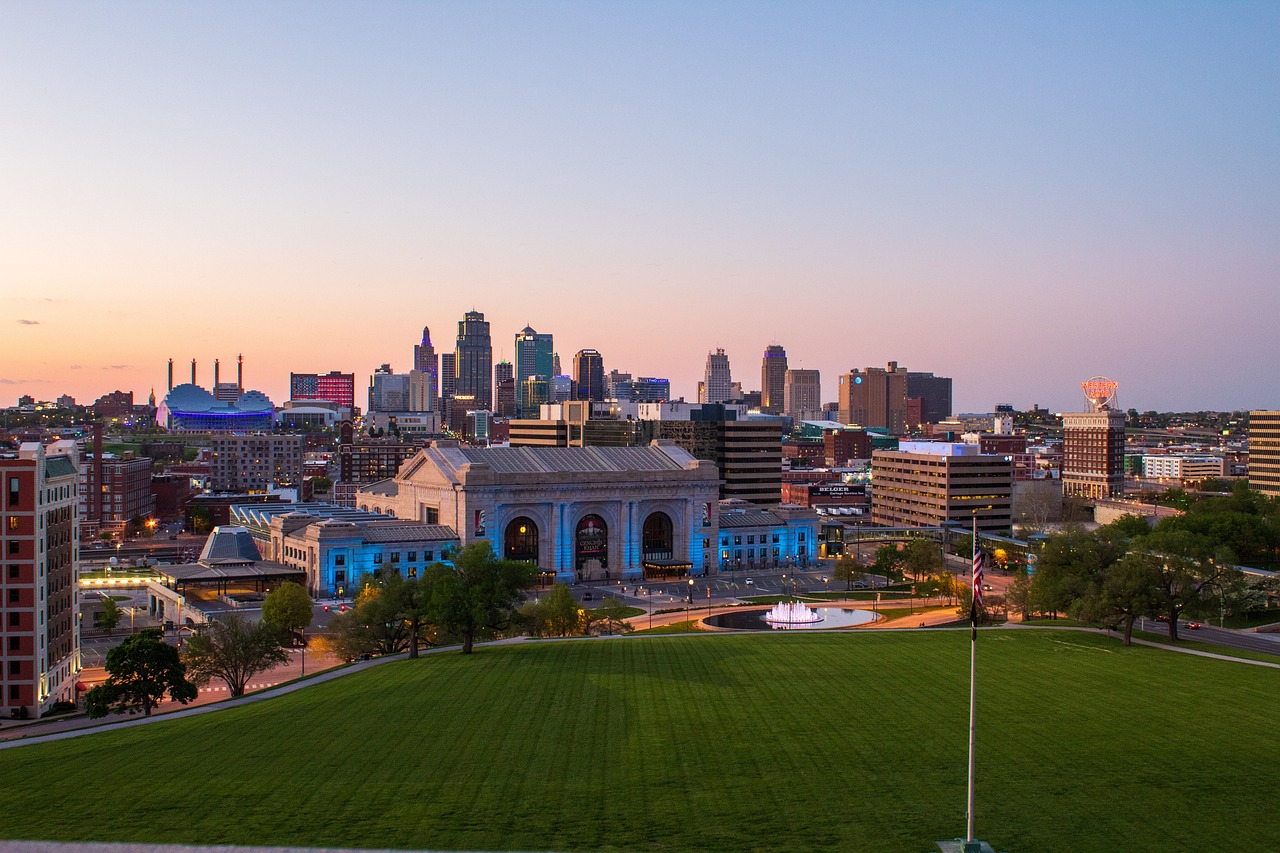 Kansas City, Missouri, often referred to as "KC," is a vibrant metropolis with a rich history and a thriving arts scene. From world-class museums and lively entertainment districts to renowned culinary establishments and beautiful parks, the city has a lot to offer. Here's a detailed 2,000-word guide on the best places to visit in Kansas City, Missouri.
The Country Club Plaza
Known simply as "The Plaza," this district is famous for its distinctive Spanish-style architecture, reminiscent of Seville, Spain. It's one of America's first shopping districts designed to accommodate shoppers arriving by car and boasts a wealth of upscale brands, quaint boutiques, and excellent dining options. It's also known for the Plaza Art Fair, which takes place in September, and its stunning holiday lights display that brightens the winter season.
Nelson-Atkins Museum of Art
This art museum houses an extensive collection that spans more than 5,000 years of history. From ancient artifacts to contemporary art, there is something to pique everyone's interest. The museum's grounds are home to the iconic Shuttlecock sculptures and a beautiful sculpture park. The best part? Admission is free.
The National World War I Museum and Memorial
The National WWI Museum and Memorial is America's leading institution dedicated to remembering, interpreting, and understanding the Great War and its enduring impact. The museum's exhibits are engaging, thought-provoking, and they offer a profound look into the war that shaped the 20th century.
Union Station
Once a bustling hub for train travel, Union Station is now a destination for history, science, and culture. It houses the Science City, a family-friendly interactive science center, as well as several traveling exhibits. Don't forget to catch the impressive light show projected on the building's grand façade in the evening.
Kansas City Zoo
Ranked one of the best zoos in the U.S., the Kansas City Zoo is a must-visit. With over 1,700 animals housed in carefully designed habitats, the zoo offers an up-close experience with wildlife. Don't miss out on the African Sky Safari, where you can view animals from above in a gondola.
Kansas City Power & Light District
This lively downtown district is where Kansas City comes to play. It's home to more than 50 unique shops, restaurants, bars, and entertainment venues. Here, you can catch a live show at the Sprint Center, dine in one of the many award-winning restaurants, or simply enjoy the energetic street life.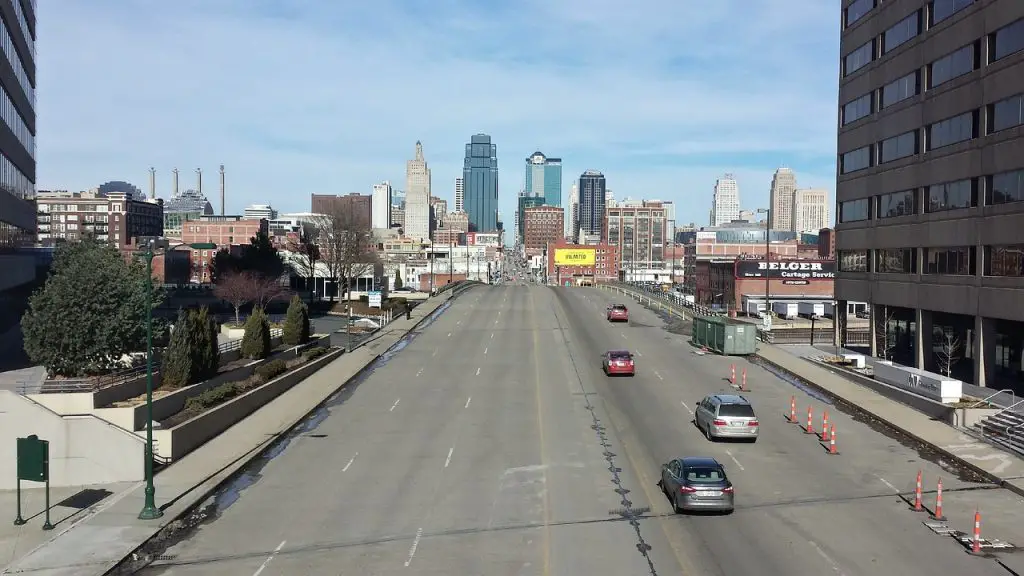 The American Jazz Museum and the Negro Leagues Baseball Museum
Located in the historic 18th & Vine Jazz District, these two museums capture the essence of Kansas City's rich musical and sports history. The Jazz Museum showcases the city's contributions to this musical genre, while the Baseball Museum chronicles the history and heroes of Negro Leagues Baseball. It's a unique and enriching cultural experience.
Kansas City's Barbecue Joints
Kansas City's barbecue scene is legendary, and a visit wouldn't be complete without tasting some of this mouthwatering cuisine. From long-standing establishments like Arthur Bryant's and Joe's Kansas City Bar-B-Que to newcomers like Q39, there are plenty of places to satisfy your BBQ craving.
The City Market
The City Market has been a hub of activity in Kansas City since the mid-19th century. Today, it's home to a vibrant mix of food stalls, fresh produce vendors, and specialty shops. On weekends, you can browse the region's largest farmers market and discover a diverse array of goods and treats.
Boulevard Brewing Company
Kansas City is known for its craft beer scene, and Boulevard Brewing Company is a testament to that. As one of the largest specialty brewers in the Midwest, Boulevard has a wide selection of brews, from traditional ales and lagers to innovative, experimental beers. A tour of the brewery gives you a behind-the-scenes look at the brewing process, and it ends with a sampling of their finest beers in the tasting room.
The Crossroads Arts District
Known as the city's center of creativity, the Crossroads Arts District is filled with art galleries, boutiques, creative businesses, and restaurants. On the first Friday of each month, the district hosts "First Fridays," where many of the galleries open their doors to the public for free. This district is a must-visit for art lovers and those seeking a unique, local experience.
Kauffman Center for the Performing Arts
Designed by renowned architect Moshe Safdie, the Kauffman Center is a marvel of modern architecture. It's home to the Kansas City Symphony, the Lyric Opera of Kansas City, and the Kansas City Ballet. Whether you catch a performance or just visit to admire the structure, the Kauffman Center for the Performing Arts is well worth your time.
Kansas City Royals at Kauffman Stadium
If you're a sports fan, catching a Kansas City Royals baseball game at the Kauffman Stadium is a must-do. Known as "The K," the stadium offers an intimate atmosphere for a Major League Baseball game. Grab a hot dog and a beer, and join the locals in cheering on the Royals!
Starlight Theatre
This outdoor venue offers Broadway shows, concerts, and community events in a unique setting. An evening at the Starlight Theatre is a magical experience with stellar performances under the stars. Be sure to check out their schedule ahead of time as their shows and events change seasonally.
Worlds of Fun and Oceans of Fun
For thrill-seekers, a visit to Worlds of Fun amusement park and its sister water park, Oceans of Fun, is a great choice. With roller coasters, family rides, and water slides, these parks provide a day full of excitement for all ages.
The Arabia Steamboat Museum
This museum offers a fascinating glimpse into the past. The Arabia Steamboat sunk in the Missouri River in 1856 and was excavated over a century later, along with its cargo. The museum displays the artifacts recovered from the boat, providing a unique snapshot of pre-Civil War American life.
In conclusion, Kansas City is a city rich in history, culture, and Midwestern charm. Its numerous attractions cater to a wide range of interests, ensuring every visitor can find something they enjoy. From the savory goodness of its famous barbecue to the toe-tapping sounds of its jazz heritage, the city's vibrant spirit is sure to captivate all who visit.